Uninstalling WhatsApp before you restore a backup is frustrating. We are always on the go and have no time to uninstall and reinstall the app repeatedly just to get back our lost files. But, it is the reality that most people have to deal with. It would be better if we could find a quick way to restore our WhatsApp backups without uninstalling. As technology keeps growing and WhatsApp app becoming more popular daily, the restoration of backup will also change. In such a case, you should learn how to restore WhatsApp backup without uninstalling. This article is all you require to get it done. We've put together tried and tested methods for whatsapp chat backup restore without uninstalling the app.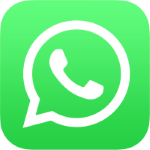 Part 1. FAQs About Restoring WhatsApp Backup Without Uninstalling
Q1. Can I recover WhatsApp backup without uninstalling?
Honestly, there is no official way of restoring your WhatsApp backup without uninstalling the app because the system's performance doesn't allow it. So, in reality, it can't be implemented. However, there are other ways to restore your WhatsApp backup on your devices conveniently.
With a reliable recovery tool, you can easily restore WhatsApp files without uninstalling the application.
Q2. Where is my WhatsApp backup stored?
Usually, the local backups on Android devices are saved as database files in the device's storage and are encrypted. To locate them, you head to Device Storage >WhatsApp and find the Database folder.
Part 2. How to Restore Whatsapp Chat History Without Uninstalling [Android Devices]
Here're the methods for Android users on how to get backup on WhatsApp. Have a look:
2.1 Restore Whatsapp Backup on Android via WhatsApp Recovery Tool
Coolmuster WhatsApp Recovery is a superior WhatsApp recovery software that has lately piqued WhatsApp users' interest. Its ease of use and higher success rate are the main reasons for its dramatically growing users. So, when you want a top-notch tool that can restore your Android WhatsApp backup without uninstalling or reinstalling it, Coolmuster WhatsApp Recovery is your go-to option.
It seamlessly backs up all your WhatsApp files to a computer and allows you to access chat history without cloud services. You can back up various WhatsApp files like WhatsApp messages & Attachments such as videos, documents, stickers, and much more. The tool also supports the selective restoration of your WhatsApp backup to the computer.
You are doing everything on the computer here, so there is no need to uninstall the WhatsApp app before restoring the files. All it takes is to choose chat history from the backup file on a computer and, select a readable format (HTML or CSV) you prefer, then start the restore process.
The top highlights that make Coolmuster WhatsApp Recovery an unbeatable recovery tool:
Back up WhatsApp files to computer and restore the backup.
Extract WhatsApp messages & Attachments quickly from Android.
Let you access and view chat history on the computer.
Save files in readable formats like HTML & CSV.
These are the steps to restore WhatsApp chat with WhatsApp Recovery:
01Launch the WhatsApp Recovery tool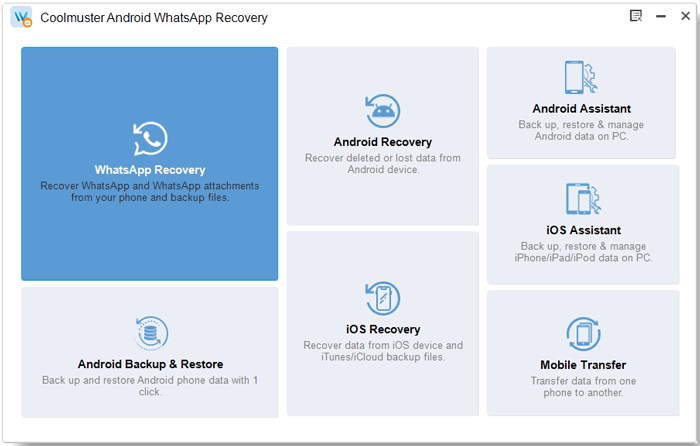 Install the software on the PC after you download it. Run it to get to the primary interface, then select the WhatsApp Recovery module.
02Link Android to computer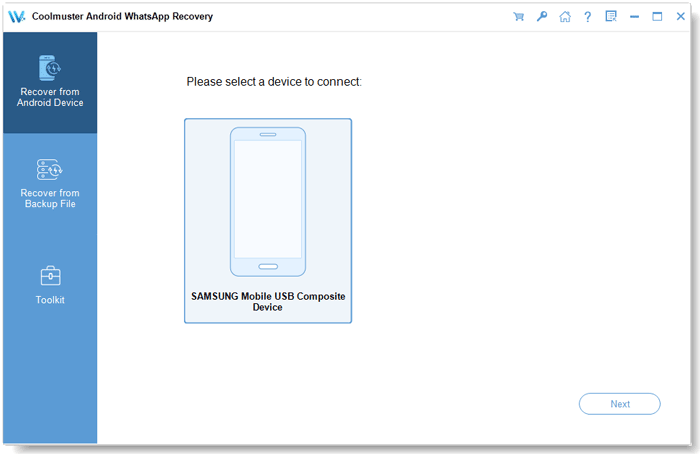 With a USB, plug the device into the PC and choose the device to proceed by hitting Next. Ensure USB debugging is enabled. The tool will detect your device immediately.
03Extract the WhatsApp chats
The software will first start scanning the files to extract them. Switch on the end-to-end encryption option on the device by following this: Settings > Chats > Chat backup > End-to-end encrypted backup. Now click Confirm to proceed.
04Restore the files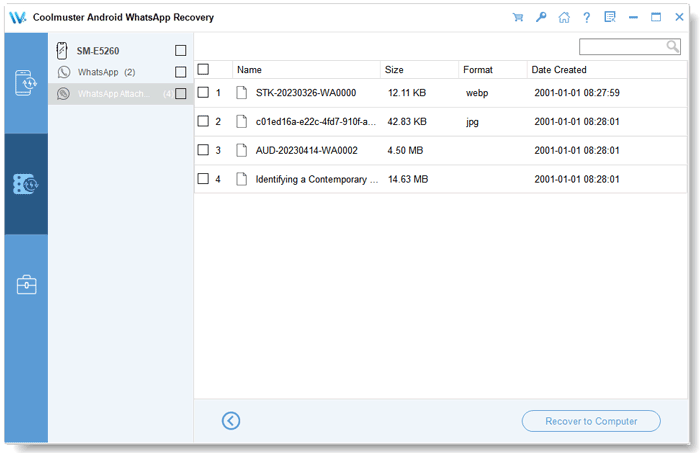 Once done with scanning, click View It, and all WhatsApp files will show in categories on the device's screen. Tap WhatsApp to choose the messages you wish to restore. Also, click the WhatsApp Attachments option to recover media files and other data. Finally, press the Recover to Computer button and all your WhatsApp files will be saved to the PC.
2.2 Recover WhatsApp Backup by Clearing WhatsApp Data & Recovering Backup
Clearing all the WhatsApp files is also a good way to restore a backup without uninstalling. This is possible on Android devices, and it involves making the application in the state it was in when it was first installed. So, you have to set it up as new.
Here are steps to download WhatsApp backup:
Step 1. Launch Settings, and look for Apps > App management.
Step 2. Click on WhatsApp to open it. Find the Storage usage option and click on the Clear data option. Confirm the process.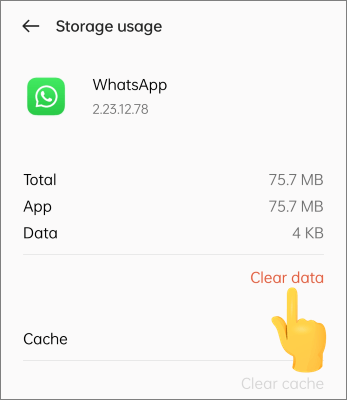 Step 3. From there, launch WhatsApp again, and go through the initial steps. Use the same account to log in. Now the application will start searching for the stored backup to restore from.
See more:
[Full Guide] How to Extract WhatsApp Messages from iPhone Backup?
Simple Ways of How to Read WhatsApp Backup from Google Drive on PC
Part 3. How to Restore Whatsapp Chat History Without Reinstalling [iPhone Devices]
Here're the methods for iPhone users on how to perform WhatsApp backup restoration. Let's see:
3.1 Restore WhatsApp Backup from iTunes via Coolmuster iPhone Data Recovery
The only way to restore your WhatsApp chats is when you have not set up the account. This implies that you must delete the WhatsApp app before reinstalling it again to recover the chat history, which is surely troublesome. A better way to do this is to try Coolmuster iPhone Data Recovery software which restores WhatsApp backup from iTunes. As long as you've backed up your WhatsApp files to iTunes on your computer, restoring them will be a piece of cake.
iPhone Data Recovery allows you to restore WhatsApp messages and any other attachments like images, videos, etc. It scans the iTunes backup and lists them in detailed info such as version, name, etc. The encrypted backup data is also supported. Moreover, you can choose the files to recover to save storage substantially.
How Coolmuster iPhone Data Recovery can come in handy:
Recover deleted or lost files from iTunes & iCloud backup and iOS devices.
Support the latest iOS 16 system version.
Support recovery of WhatsApp, contacts, SMS, pictures, notes, and more.
Simple steps to recover your files.
How to get WhatsApp backup from iTunes using iPhone Data Recovery:
01Select iTunes backup files to recover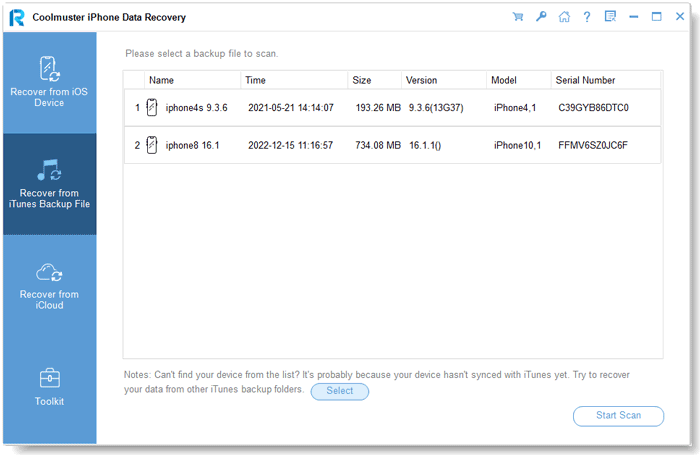 After installing and launching the software on PC, click the Recover from iTunes Backup File option from the left panel. It will start scanning the location of the iTunes backup file. Ensure you choose the correct backup file and tap Start Scan.
If you can't locate the backup file, press Select to pick it from other folders.
02Choose WhatsApp data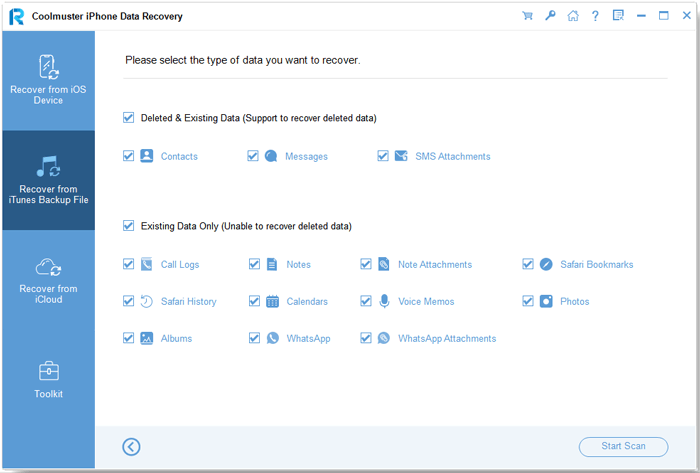 Tick WhatsApp and WhatsApp Attachments from the interface. Now click the Start Scan button on your right at the bottom. Preview the files on the PC.
03Restore your iPhone WhatsApp files from iTunes backup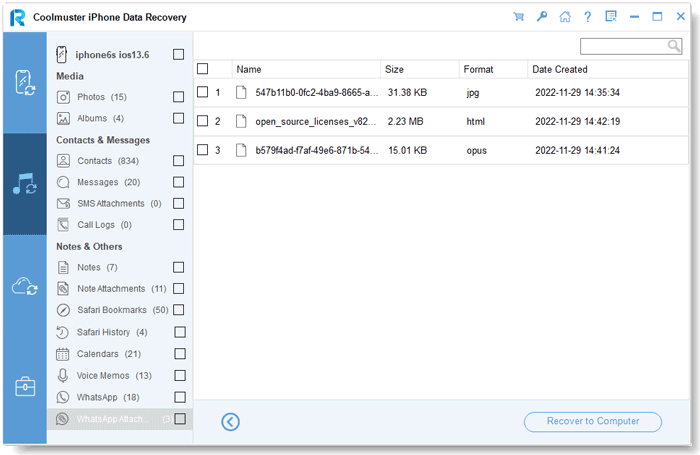 Choose WhatsApp and WhatsApp Attachments, and choose the detailed files on your right. Hit the Recover to Computer tab to restore them from iTunes backup.
3.2 Restore WhatsApp Backup Without Reinstalling Using iCloud
Since iCloud is a cloud service to keep all your files, you can back up your WhatsApp data and restore it later on without uninstalling the WhatsApp app. Here is how to download backup of WhatsApp using iCloud:
Note: Restoring your WhatsApp files this way will erase all your iPhone files. Therefore, you should back up all your data beforehand.
Step 1. Navigate to the Settings menu and click on General, Reset, and Erase All Contents & Settings.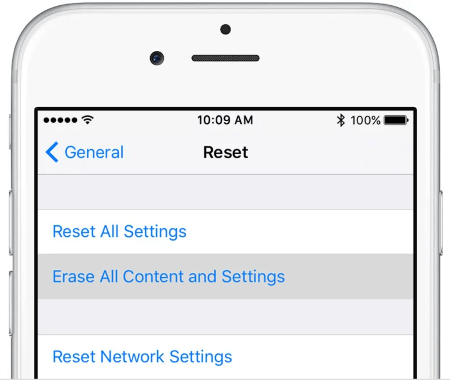 Step 2. The iPhone will boot, and when it turns on, follow the instructions to set it up till you reach the App & Data page.
Step 3. Choose Restore from iCloud Backup, then log into your account with the correct credentials.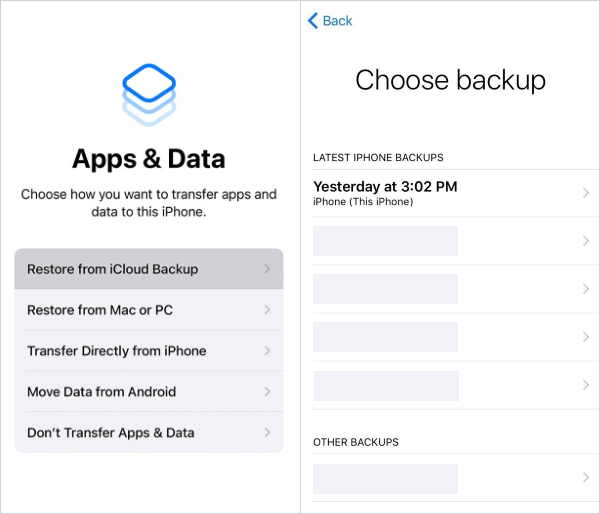 Step 4. Select your WhatsApp backup and wait as it restores.
More relevant articles:
How to Back Up WhatsApp Photos/Videos? (Proven Tips for iPhone & Android)
Fast Fix WhatsApp Backup Stuck with Practical Tips in 2023
Conclusion
How can I restore my WhatsApp chat? Restoring WhatsApp backup without uninstalling may seem impossible at a glance. But, it is much more possible with the solutions mentioned above. However, if you don't want to take more time retrieving WhatsApp backup on Android, consider using Coolmuster WhatsApp Recovery. It's unmatched for its speediness and success rates. On the other hand, Coolmuster iPhone Data Recovery is available for iPhone users who want to restore their WhatsApp backup from iTunes without much effort. All it takes is a click to get back your WhatsApp files.
Related Articles:
How to Restore WhatsApp Chat After Uninstall? Step-by-Step Guide
How to Retrieve WhatsApp Messages from Lost Phone without Backup?
4 Ways to Export WhatsApp Chat to PDF (Android & iOS)
[3 Solutions] How to Transfer WhatsApp Chats from Android to Android
A Guide on How to Recover Deleted WhatsApp Images on Samsung in 5 Ways
How to Transfer WhatsApp to New Phone with Same Number [4 Methods]