Are you starting your own business, or want to stay connected with those who matter most? WhatsApp is the perfect answer. Not only can this app help you communicate efficiently and quickly, but it also gives you the ability to express yourself through customizable stickers. Stickers are a fun and creative way to make conversations more exciting, meaningful, and visually appealing. Even if you have changed your phone, you can easily transfer all your favorite stickers from the old device to the new one.
Did you switch to the new smartphone and want to learn how to transfer WhatsApp stickers to the new phone? Don't worry. We got you covered. All it takes is a few simple steps, and your stickers will be transferred in no time. Read the below easy methods of WhatsApp sticker transfer to new phone.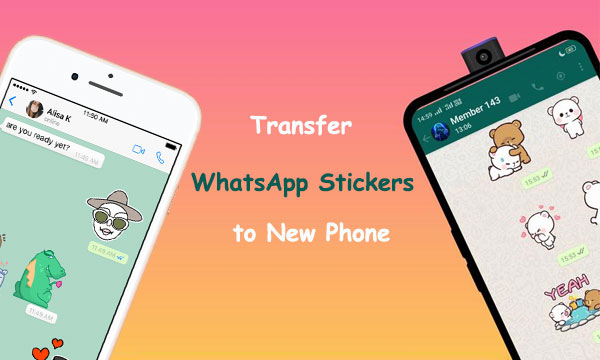 Method 1. Transfer WhatsApp Stickers to New Phone (Android) Using Google Drive
How do I transfer my WhatsApp stickers to another phone? Google Drive is a free cloud storage service that allows you to transfer files and folders between different devices. If you are an Android user, one of the most convenient ways to transfer WhatsApp stickers from one device to another is via Google Drive. Here's how it works:
Step 1. To back up your WhatsApp chats on an Android device, open the app and hit the icon with three-dot located in the upper right corner. From there, head over to Settings, tap on the "Chats" button, and hit on "Chat Backup."
Step 2. Head to the "Back up on Google Drive" tab and select "Only when I tap Back up" for a faster and more secure experience.
Step 3. Begin the backing-up procedure by tapping on the "Backup" option.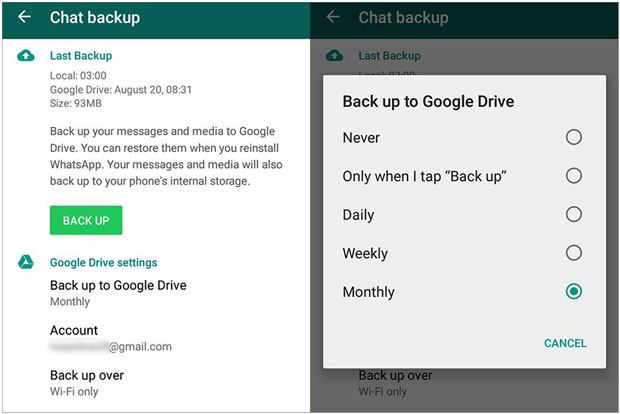 Step 4. Download WhatsApp onto your new device and sign in with the same number you used for your previous device.
Step 5. Upon arriving at the data restoration screen, select "Restore" and let WhatsApp handle the rest. It will locate Google Drive backup expeditiously, allowing you to have a successful data recovery in no time.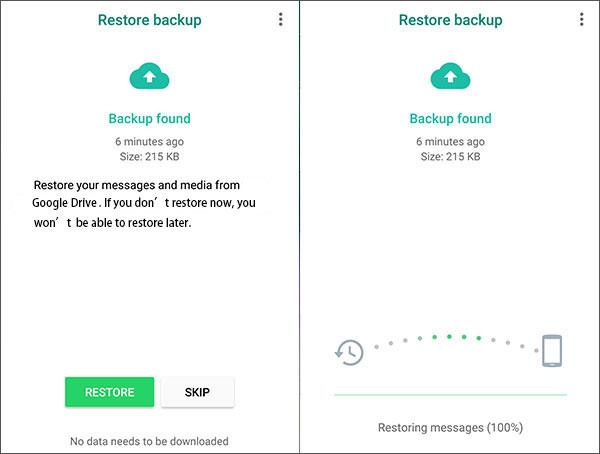 After you complete the process of backing up and restoring WhatsApp via Google Drive, your beloved Stickers on the old phone will reappear on the new one.
You may like:
Full Guide on How to Transfer WeChat History to New Phone
How to Transfer WhatsApp Account to A New Phone
Method 2. Transfer WhatsApp Stickers to Another Phone (Android) By Copying
Moving your WhatsApp stickers from one Android device to another is very easy. All you need to do is copy the "WhatsApp Stickers" folder and paste it into the same spot on your new phone. Here are a few steps that will ensure a smooth transition of these valuable stickers:
Step 1. To successfully transfer data between both phones, connect them to your computer using USB cables. Then permit the file exchange permission on each device so you can easily transfer files from one phone to another.
Step 2. Navigate to "This PC" on your PC and open the storage of your old Android device.
Step 3. Now click the "Android" folder, "Media," "com.Whatsapp," then click the "WhatsApp" folder, and finally, the "Media" folder.
Step 4. You should now see a folder called "WhatsAppStickers." Copy that folder by pressing the "Ctrl" + "C" computer buttons.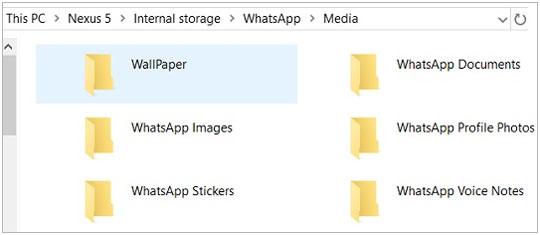 Step 5. Return to "This PC" by pressing the "Ctrl" + "E" computer keys and click the name of your new device.
Step 6. Now click the "Android" folder, "Media," "com.Whatsapp," then click the "WhatsApp" folder, and finally, the "Media" folder. Now paste the folder you copied from your old Android phone here.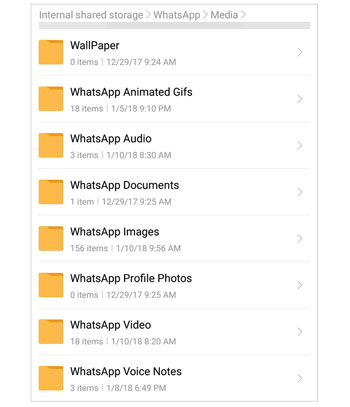 With this process, you can swiftly move the WhatsAppSticker folder from your old Android phone to your new one. However, iPhone users do not have unrestricted access to the WhatsApp folder and thus cannot use this method.
Method 3. Whatsapp Sticker Transfer to New Phone (iPhone) Using iCloud
iCloud transfer is an excellent way to transfer your WhatsApp stickers from one iPhone to another. To begin transferring WhatsApp stickers between iPhones, you must have an iCloud account enabled on each device. Here are a few steps for transferring WhatsApp stickers using this method:
Step 1. To begin, be sure to enable iCloud backup for WhatsApp. Open the app and select the Settings icon at the bottom right.
Step 2. Choose the "Chat Back Up" option and tap the "Back Up Now" button.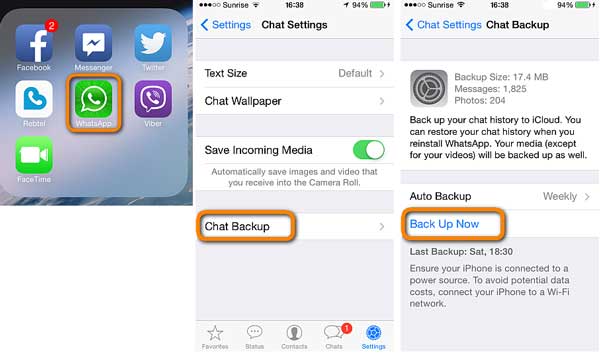 Step 3. Turn on your new iPhone and use your old Apple account credentials to set it up.
Step 4. To get started with WhatsApp, download the application and launch it. Once you open the app, enter your phone number to log in.
Step 5. WhatsApp will promptly recognize the corresponding backup in iCloud. Tap "Restore" to initiate your WhatsApp data restoration from iCloud process.
By following these steps, you can transfer your WhatsApp stickers to a new iPhone within minutes. Now that your beloved WhatsApp stickers are restored, you can use them on your new Apple device.
See more:
3 Proven Ways to Recover Data from iPhone that Won't Turn On (with Troubleshooting)
How to Recover Data from Broken iPhone with or without Backup
Method 4. Transfer WhatsApp Stickers to New Phone through Help from a Friend
Do you have people whom you send texts to often? You can use them to help transfer your WhatsApp stickers from one phone to another. Request them to resend the desired stickers after sending them to their devices. However, this method might not be best suited if you are looking at moving many stickers. Here's how it works:
Step 1. Open WhatsApp on the old device and locate the person you wish to send them to.
Step 2. Choose all your best Whatsapp stickers and send them to the ally.
Step 3. To seamlessly access WhatsApp on the new device, download the app from either Google Play Store or App Store, whichever is compatible with your mobile.
Step 4. Launch the WhatsApp application you just installed and request your ally forward you all of the stickers they received from you.
Method 5. Transfer WhatsApp Stickers from Android to iPhone with The Easiest Method
You can also use a third-party app to easily transfer WhatsApp stickers from one phone to another. With WhatsApp Transfer, you can quickly transfer various WhatsApp content, including WhatsApp stickers, from one phone to another, no matter the operating system. Whether switching from Android to iPhone or vice versa, this program has your back.
WhatsApp Transfer is the go-to transfer program for easy content sharing between phones. It lets you quickly and securely share your favorite stickers with friends and family. Below are some features that make it the best choice for you in the market:
Core Features of WhatsApp Transfer:
Easily transfers Whatsapp Stickers and chats between smartphones.
Backup and restore all Whatsapp data with ease.
Effectively transfers chats for WhatsApp Business between Android and iOS devices.
Backup Wechat/Kik/Viber and LINE chat history easily.
Support data transfer in more than 6000 types of phones, including all iPhones and Android devices like Samsung, LG, Huawei, Motorola and Xiaomi.
Follow the easy steps below to transfer WhatsApp stickers from one phone to another with WhatsApp Transfer:
01 Connect Your Phones to the Computer
Get WhatsApp Transfer running on your PC, then connect both phones to your computer using a working USB cable. After that, choose the "WhatsApp Transfer" option from the program's home screen to start the process.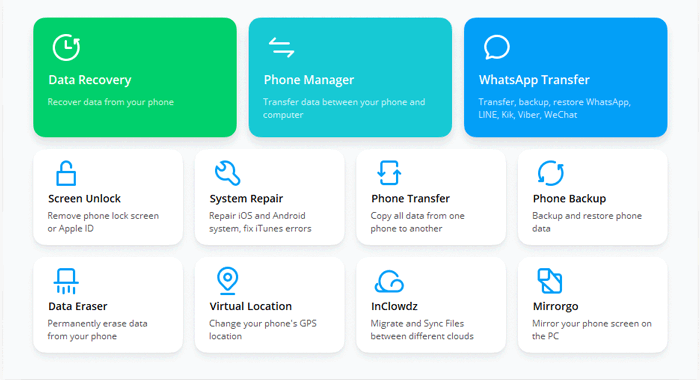 02 Transfer Whatsapp Sticker to Your New Phone
Access the WhatsApp tab on the left blue column, then select the "Transfer WhatsApp Messages" option. WhatsApp Transfer will automatically recognize your connected devices as target and source. If you need to make adjustments, use the flip button to switch up their positions. Once that's done, hit "Transfer" for further instructions.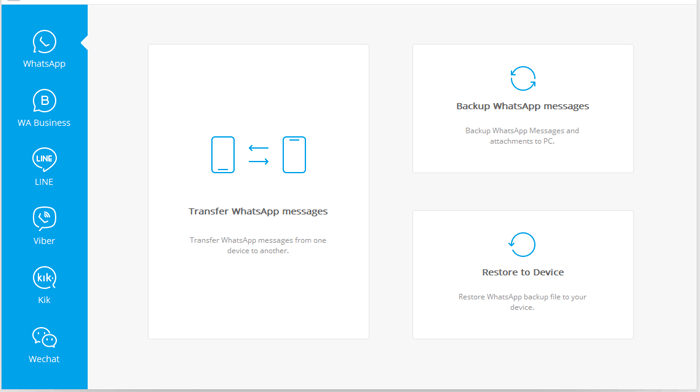 03 Wait for the Transferring Process to Complete
The process of transferring WhatsApp content from your old device to the new one may be a bit time-consuming, but you'll have peace of mind knowing that all progress can easily be monitored on screen.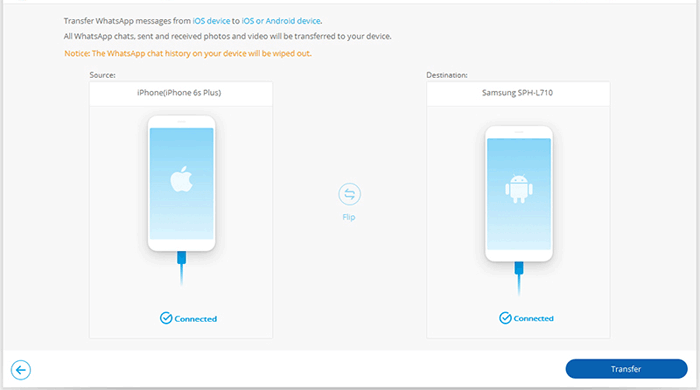 04 Enjoy Using Your Whatsapp Stickers
Once the transfer process is complete, you can use your favorite WhatsApp stickers on your new device. Congratulations. You've successfully transferred WhatsApp stickers to the new phone with WhatsApp Transfer. It's that easy.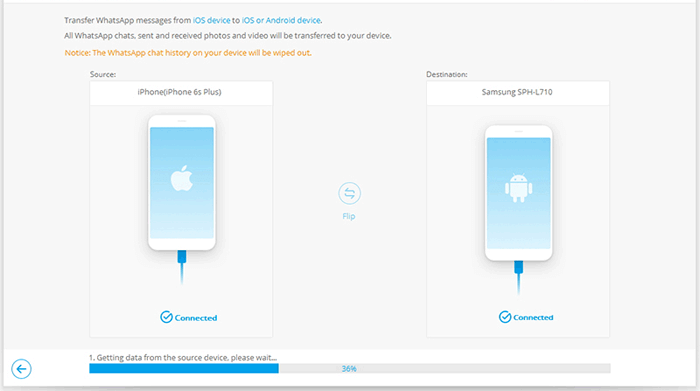 Conclusion
Transferring WhatsApp stickers between phones has never been easier. With WhatsApp Transfer, you can transfer WhatsApp content between devices quickly and securely with just a few clicks of the button. Connect your phone to your computer, transfer the contents, and enjoy using your favorite stickers on your new device.
Related Articles:
Efficient 9 Ways to Transfer Data from Android to Android [Can't Miss]
OnePlus Transfer Guide: How to Perform OnePlus to OnePlus File Transfer
Top 9 Ways to Fix "Messages Didn't Transfer to the New iPhone"
[Proven] How to Transfer WhatsApp to New Phone Easily? (Android & iPhone)
[Fast Transfer] How to Transfer WhatsApp from iPhone to Android
[3 Solutions] How to Transfer WhatsApp Chats from Android to Android