In this guide, we'll walk you through how to factory reset an LG phone that is locked. Have you ever experienced a phone getting locked because you couldn't recall the password? That dreaded feeling isn't something pleasing. One way to bypass the screen lock from any device is factory resetting it. It's termed a master reset which restores any electronic gadget to the original setting.
In that process, all data stored on the devices will also be reset back to the manufacturer's original settings, including the lock code. A factory reset can save your device from any virus or whenever you want to sell it so that your data can be protected. It wipes everything from your device. This way, the other person buying it will not get your personal info. Read on to learn how to reset an LG phone that is locked.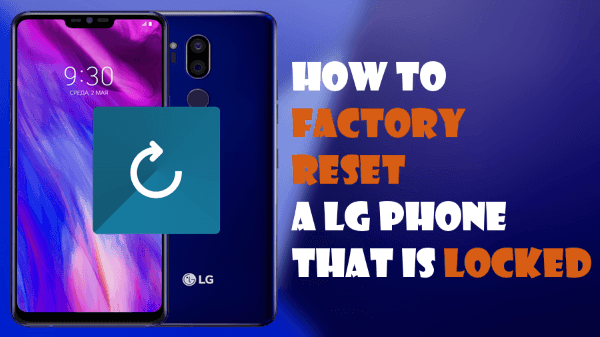 Part 1. How to Reset LG Phone When Locked
We'll discuss the best ways to factory reset LG phones when locked out. So, let's take you through the steps one by one:
Method 1. How to Reset Locked LG phone with Android Unlock on a Windows PC
The most reliable and easiest way to unlock any LG device is to use an professional Android Unlock tool. Many people who wish to reset their locked LG phones only want to access them again rather than wipe the entire data. Many tools can unlock Android phones, but not all work perfectly, leading to data loss. Android Unlock (Window) is an exception. The software can help remove all screen locks like passwords, fingerprints, pattern PINs, and more on LG devices without data loss.
The process takes minutes to complete.
The best part is that all settings saved on the device will be retained since the app removes screen locks without damaging the device. Its wide compatibility is also another reason it is very popular. It supports the latest LG devices. You just have to install the app on the PC and start the unlocking procedure.
Other features that make it the best:
Bypass all screen locks on Android phones, including pattern, PIN, password, etc.
Simple to unlock your device using this tool since no tech skills are needed.
Support bypassing the lock screen on LG and Samsung Galaxy devices.
Work on Windows computers.
Here are the steps:
01Install and launch this tool on your PC. Get to the "Toolbox" and select "Screen Unlock". Afterward, connect the LG phone to the computer.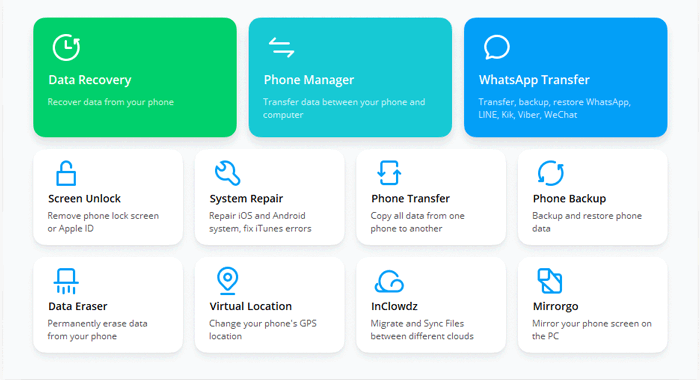 02Tap on "Unlock Android Screen/FRP" option to continue. Now choose "Unlock Android Screen" from the options. Next, you have to choose "Remove Without Data Loss" to reset the device without losing any of your data.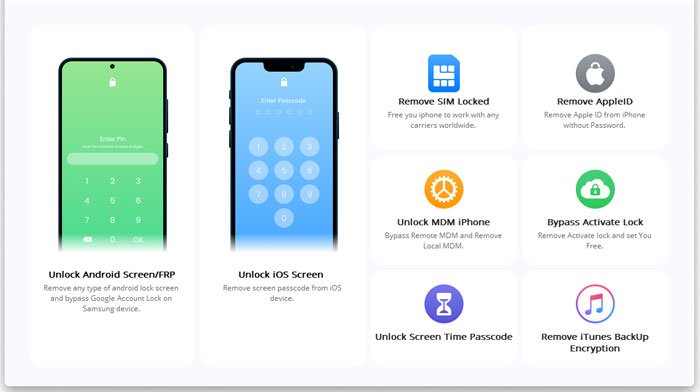 03Choose your phone's model, brand, and name to unlock it. Tick in the box to agree and press the "Next" button. Confirm the process by typing in "000000" in the blank space provided and hitting "Confirm".
04The software will prompt you to turn off the device and boot into the Download mode. Wait as the configuration files and drivers download. As the process finishes, you can remove your device.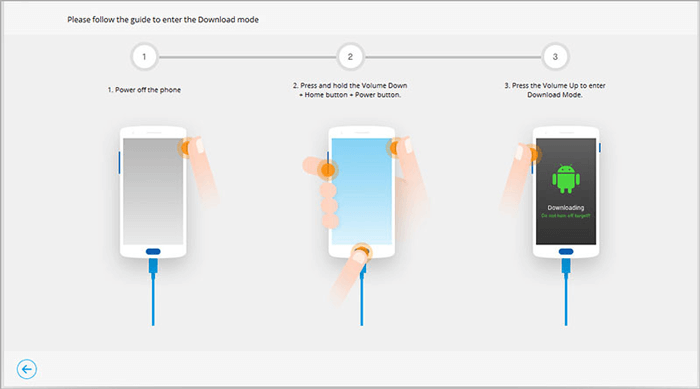 Also read:
Android Unlockers: Top 8 Android Phone Unlocking Software
8 Top-ranking iPhone Unlock Software to Unlock Your iPhone without Passcode
Method 2. How to Reset an LG Phone Using Google Find My Device Feature
This is probably among the easiest ways of resetting an Android. This functionality lets you find your device, change the lock, or wipe it remotely. Everything is done remotely, making it very convenient when you lose your device. When your Android device is already linked to google account, resetting will be quick.
Step 1. Head to Find My Device, then sign in with Google account credentials. Use the correct credentials that are linked to the device.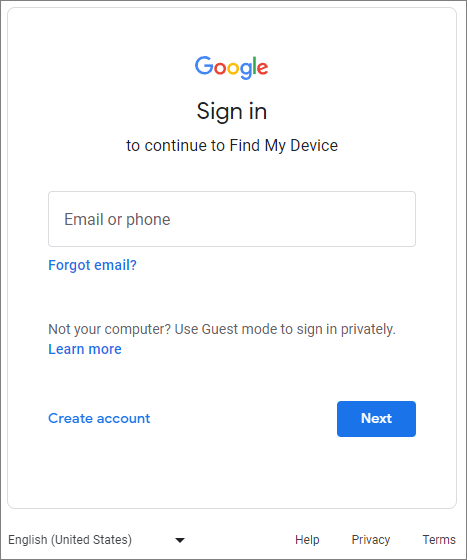 Step 2. Click on the icon showing your device to get the options that are related to the phone. You'll know the device's location and can erase data or conduct basic operations. To change a lock, choose the "lock" icon.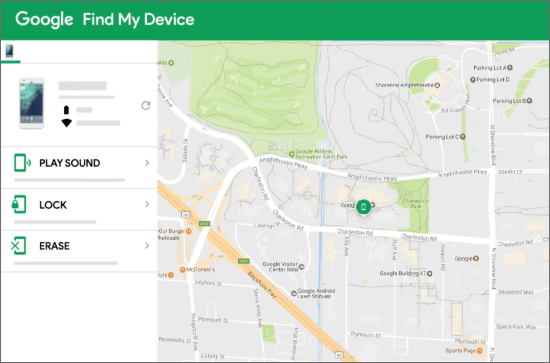 Step 3. From the popup message, you'll be prompted to provide a new passcode for the device. Hit "Lock" when done applying the chances.
Step 4. To reset the phone, hit the "Erase" option. You'll again receive a new message asking you to confirm the action. Choose "Erase" again to delete all data from the LG phone.
Method 3. How to Factory Reset LG Phone When Locked Out Using LG Master Reset Code
Normally, you can master reset the LG phones by using the settings option. You head to "General > Backup > reset", then "factory reset options". When there, you just press the "Reset" icon to confirm. When you do that, your device's internal storage, which includes your Google account, settings, photos, etc, will be erased.
If the phone is locked, you may use the emergency dial to reset it. It's a great technique to reset without using a passcode. Here's how to reset LG phone without passcode:
Step 1. Hold emergency dialer icon. Some devices have their button, or you'll see a word with an Emergency description in it. It can launch the rudimentary dialer where one can make emergency calls anytime.
Step 2. To reset your phone, dial "1809#*101#" or "2945#*#". These codes are sure to work and can reset the phone. If it doesn't, you can dial "#668" by pressing the power key simultaneously.
Step 3. These codes can also change with the model of the device. But you can use "*#*#7780#*#*" to call since it's compatible with almost all Android phones.
More similar articles:
How to Access a Locked Android Phone via USB? [Solved]
How to Remove Forgot iPhone Passcode without Restore? (3 Simple Ways)
Method 4. How to Reset LG Tracfone When Locked Out in System Recovery
As a last resort, you can use Android's system recovery. Remember, you first have to boot LG phone into Recovery Mode, erase its data, and reset it to factory settings. As such, it will delete all of the data you saved on your device as well as its settings. This is the main reason this method is considered the last option.
Here's how to factory reset LG Tracfone without password using System Recovery:
Step 1. First, make sure the phone is switched off. If it doesn't, hold the "Power" key to switch off.
Step 2. Next, hold the "Power", "Volume", and "Home" keys for a few seconds. Some LG phone models use the combination of "Power" and "Volume Down" keys.
Step 3. After the device gets to Recovery Mode, you'll use "Volume Up & Down" buttons to choose "wipe data/factory reset". Then confirm the choice and choose "Yes -- delete all user data".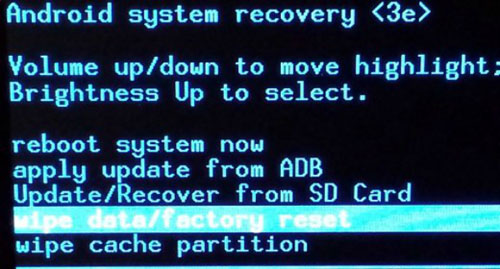 Step 4. As your device restores, ensure you don't interrupt the process. Lastly, select the option to reboot to normal mode.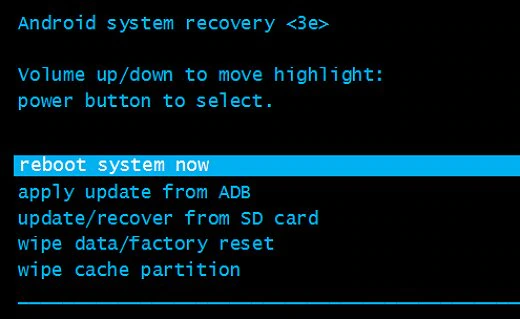 Once done, your phone will be reset and restarted without a lock. Remember your data will be lost, so ensure you do data backup.
Method 5. How to Remove the LG Lock Without Resetting It Using Forgot Pattern
Some LG devices come with Forgot Pattern feature that comes when you enter an incorrect pattern five times. This can help remove the lock without necessarily resetting it.
Here's how to turn off LG phone lock without password:
Step 1. Hit the "Forgot Pattern" button at the bottom.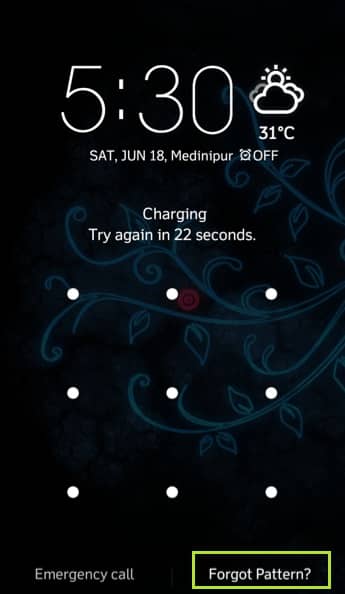 Step 2. Select to enter your Gmail account info and "Next".
Step 3. Input the Google credential and set another pattern lock.
Read more:
Best Samsung Unlock Tools to Unlock Your Samsung Phone in 2023
How to Bypass Android Lock Screen without Google Account in Top 6 Ways? (Proven)
Part 2. FAQs About Resetting LG Phone
Q1. Does resetting the LG phone delete the FRP?
Unfortunately, it doesn't. To remove the FRP completely, you should remove the Google account already synced with the device. Google asks for the account details even after you reset the device for security purposes in case it is used illegally.
Q2. Can I reset my LG without losing data?
Yes. For certain types of LG and Samsung phones, Android Unlock (Windows) can remove the lock without data loss. The tool offers two options to reset the device; one doesn't delete any data from your device.
Conclusion
This article has discussed the most effective ways to factory reset LG devices when locked. Factory resetting is a technical procedure that requires time. Besides, it will delete all your data from your device. So, you should do a data backup before starting the process if you still want to use those files.
The recommended method from this guide to unlock your screen lock is to use Android Unlock (Windows). It is the best tool to unlock Android devices as it takes only a few minutes.
Related Articles:
OPPO A3S Pattern Unlock: How to Unlock OPPO Pattern Lock in 4 Hassle-free Ways
How to Remove iCloud Activation Lock without Password
How to Get into A Locked Phone with or without A Password? (Full Guide)
How to Unlock Samsung Galaxy S5 with or without Data Loss? (Complete Guide)
How to Bypass iPhone Passcode Step by Step? (5 Amazing Ways)
How to Bypass iPod touch Activation Lock Easily? 4 Ways You Cannot Miss