Nothing is as agitating as having a phone locked to a specific network provider. A locked phone prevents you from using different network service providers. As a result, you cannot access network services when you are out of your network provider's service area. You can also not change to a cheaper or more reliable network provider if your LG phone is locked. This brings the need to know how to unlock LG phone for free. Fortunately, there are several ways of unlocking your LG phone. You can use some of the available LG unlock code list free, use professional phone unlocker software, and more.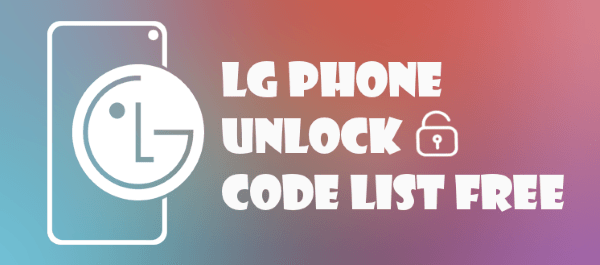 Part 1. What Is LG Unlock Code List?
You will require an LG unlock code to remove the restriction when your LG phone is locked to a specific network provider. Not any code can unlock your LG phone. Subsequently, you will require a list of LG unlock codes to try the one that will match your phone.
Unlocking your LG phone has a lot of pros. For example, you can move from one country to another without buying a new phone because you can easily move to another service provider in that area. Additionally, you will be free to switch to another service provider with better terms.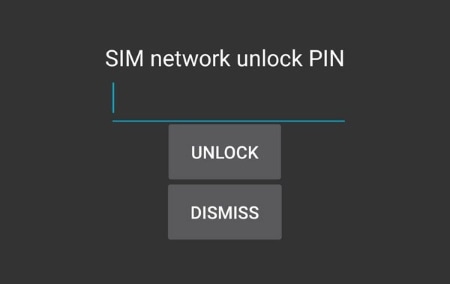 Read more:
How to Fix Android Touch Screen Not Working - Can't Unlock Issue In Minutes? (15 DIY Tips)
How to Unlock Samsung Phone Pattern in 10 Simple Ways?
Part 2. How Can You Unlock Your LG Phone?
Let us discuss some ways of unlocking your LG phone:
1. Unlockitfree Boost Mobile LG

"Unlockitfree.com" has been gaining popularity over time as an LG phone unlocker. It does not only support unlocking LG phones but also supports unlocking other types of phones like Nokia, Samsung, and more. As its name suggests, Unlockitfree LG unlocking services are free.
This tool claims that it has unlocked thousands of phones. It is an excellent solution for removing your phone's network lock, as it has demonstrated great success previously.
Pros
Allow you to unlock anonymously.
Free services.
Easy-to-use UI.
Cons
Users have a limited number of attempts.
2. DoctorSIM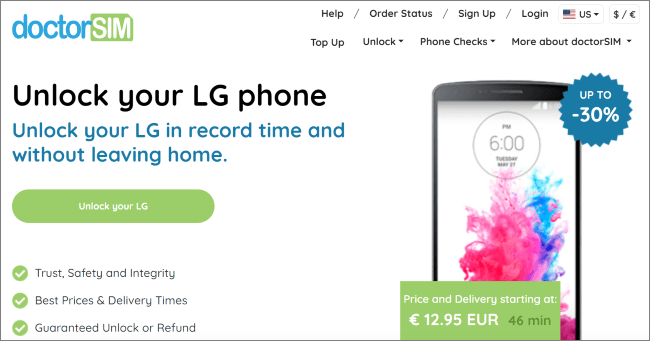 DoctorSIM is another powerful solution for unlocking your LG phone. It provides you with LG unlock codes that you can use to remove the locks on the phones. This application works on Android and iPhone and guarantees a permanent and safe unlock without voiding your LG phone's warranty.
It works by sending the unlocking code to your email. You should use the codes to unlock your phone when you receive them. Nonetheless, this tool has pros and cons, and it is prudent to look at them.
Pros
Unlock Android and iPhone devices.
Require no installation.
Cons
Not free.
You need unlock LG phone free with IMEI number.
3. WorldUnlock Codes Calculator (APP)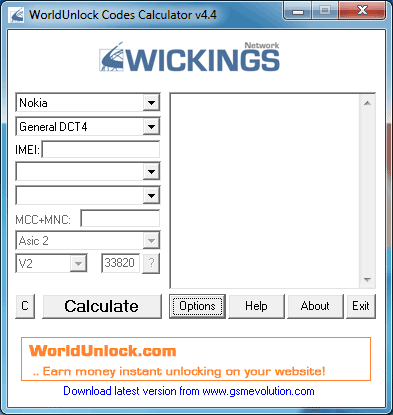 It's a free LG unlock code generator by IMEI number. It has a high accuracy rate in providing LG phone Unlock codes. You need to check your device's IMEI number, key it into the application and get a code to unlock your phone.
Pros
Free.
Updated frequently.
Support a broad range of devices.
Cons
Windows does not support the app.
4. NokiaFREE Unlock Codes Calculator (Unlock LG Tracfone Free App)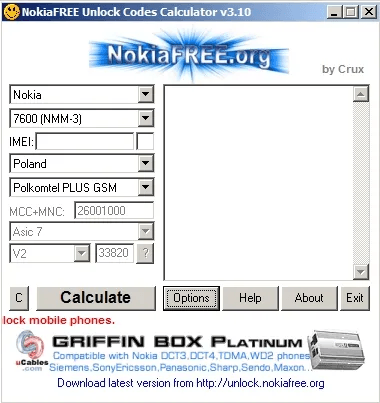 This unlocks codes calculator calculates unlocking codes for Android devices like Nokia, LG, Samsung, Maxon, Sony, etc. Its navigation is easy, even for inexperienced computer users. Get this cutting-edge application and generate codes for unlocking your LG TracFone free.
Pros
Straightforward UI.
High unlock code accuracy level.
Cons
5. Unlocky (Universal Unlock LG Code Generator)

This LG code unlocker "unlocky.org" allows you to unlock your LG phone in less than 3 minutes. You key in the IMEI number into the tool, and an unlock code for your phone is generated automatically.
It has generated more than 25000 unlock codes for different phones, such as LG, AT&T, T-Mobile, Orange, Vodafone, O2, Bell, Sprint, Verizon, and more in over 100 network providers globally.
Unlocky is an excellent tool for giving you the network carrier freedom you want. It is also a secure tool and enables you to unlock your phone anonymously.
Pros
Free.
High unlocking success rate.
Easy-to-use application.
Cons
6. Unlock-Free

It is one of the most reliable LG network unlock tools in the market today. It enables you to unlock the LG phone permanently. It is an excellent way of enabling your phone to use different carriers.
You need to visit its website "unlock-free.com", key in the phone's model name, and enter your LG model number. After that, hit the "Unlock Phone" button, select your country, phone network, and SIM availability on the page that will appear, and click the "Continue" button. Pay $9.9, and an unlocking code will be sent to you. Now unlock your phone and begin enjoying different carrier services worldwide.
Pros
A reliable way of unlocking your phone.
Easy to use application.
High unlocking success rate.
Cons
Read also:
How to Bypass iCloud DNS Locks Easily? [2 Methods Offered]
How to Unlock iPhone Passcode without Computer (Fixed)
Part 3. FAQs About LG Unlocking
Q1. What is the master unlock code for LG phones?
There is no LG phone master unlock code, but you can use some unlocking tools to generate LG unlocking codes. A SIM Network Unlock Pin is a 16 or 8 numbers code that unlocks phones. You can also use a professional phone unlocking application such as Android Unlock (Windows) to remove your LG phone lock.
Q2. How to unlock LG K51 for free?
You can do that through "Unlockitfree.com". This website provides a free and reliable unlocking code generator for removing LG locks.
Q3. What is the most efficient way of unlocking an LG phone?
The easiest, most reliable, and sure way is using Android Unlock (Windows). Its cutting-edge technology makes it a go-to solution for unlocking LG phones.
Bonus. The Most Efficient Way of Unlocking Your LG Phone
You can use LG network unlock codes to unlock your LG phone, but there is a more efficient method. To make unlocking your LG phone simple and enjoyable, we recommend using Android Unlock (Windows). This professional phone unlocker unlocks your phone on the first attempt.
Thousands of people have used it globally to unlock different phone models. It only requires you to follow a simple procedure that usually takes a few minutes to remove the LG phone lock. It can easiyl remove a phone lock because it is primarily designed for that purpose.
Below are some of its outstanding features:
Remove SIM lock with a 100% success rate.
Bypass passwords, fingerprints, patterns, and PINs.
Support various brands like LG, Huawei, Samsung, and more.
Below is how to use Android Unlock (Windows) to unlock your LG phone:
01Launch the application on the computer after downloading and installing it. Use a USB cord to link the phone to the computer, and tap the "Screen Unlock" button in the main screen.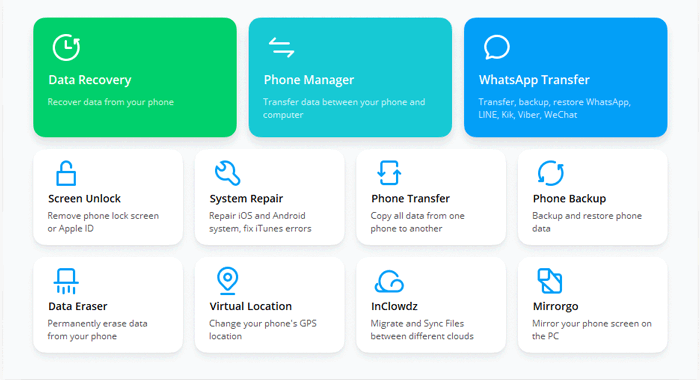 02Choose "Remove SIM Locked" from the options available. Then select the device's brand as LG and select "Remove Without Losing Data" from the screen that appears.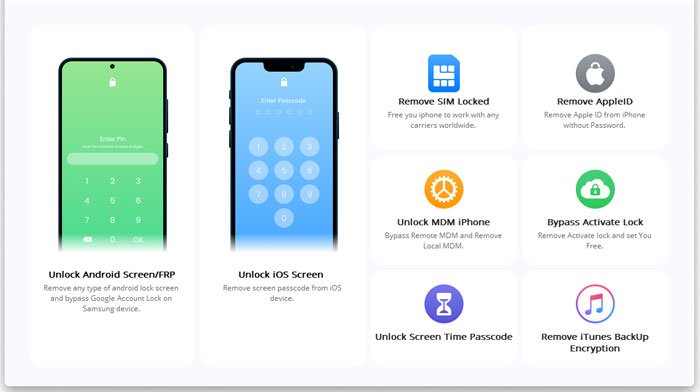 03Select the correct device details, such as device brand, model, and name, tick on the warning, and hit the "Next" button. Type "000000" and click the "Confirm" button to authenticate the phone lock removal process.
04Put your phone on the "Download Mode". You will now see the progress on the progress bar. The required firmware and drivers will be downloaded at this stage. Afterward, a new screen showing you that the process has been completed will appear.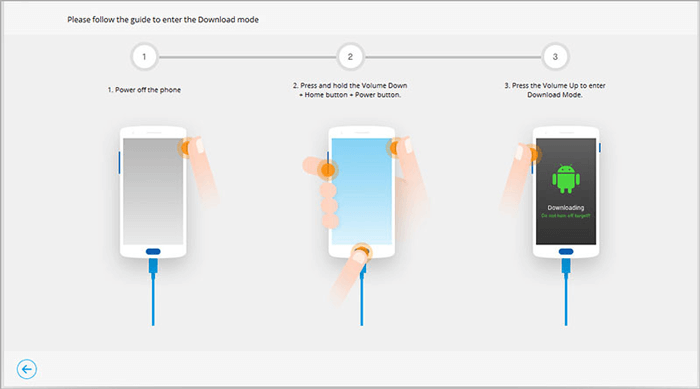 Here's more:
How to Unlock Vivo Phone if Forgot Password, Pattern or PIN? [Solved]
How to Unlock Samsung Tablet without Losing Data? [6 Proven Ways]
Conclusion
Now you should not be limited to one network service provider because you understand how to unlock LG phone free with IMEI and how to use a professional tool like Android Unlock (Windows) to remove the phone lock. However, using Android Unlock (Windows) to remove the LG phone lock is easier and certain.
Related Articles:
How to Fix the iTunes/App Store Keeps Asking for Password Issue on iPhone/iPad?
Top 8 Samsung FRP Bypass Tools - Fast Unlock FRP on Samsung
How to Unlock iPhone with Unresponsive Screen? [Full Guide]
[Solved] How to Unlock Disabled iPad without iTunes | Latest Guide
[Solved] How to Remove Screen Lock PIN on Android without Password?