"How can I unlock my Samsung Galaxy S2 without losing all my data? My son got hold of my phone and failed to do the pattern, the phone is locked, Gmail account doesn't unlock (despite all info being correct), and I have very precious photos on the phone."
- askmefast.com
Samsung Galaxy S2 is an old Galaxy S series released in 2011. Guess you may not use the phone today and forgot the lock screen passcode, but there must be some precious data on the old phone that you want to access now. This tutorial shows you how to unlock a Samsung Galaxy S2 in six efficacious ways. Check the following content if you can't wait to unlock a Samsung Galaxy S2.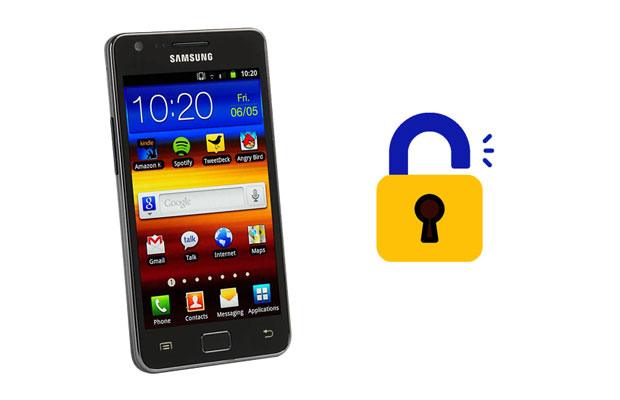 Way 1. How to Unlock Samsung Galaxy S2 for Free via Unlock Code
Unlock code is a string of unique digits generated by a network provider or an unlock code generator depending on your phone model, IMEI number, and location. It is a simple way to unlock a Samsung Galaxy S2. Note that it requires a new SIM card from a different provider and may accidentally delete your data.
How do you unlock a Samsung phone if it is locked?
1. Open the Dial pad and dial *#06# to get your 15-digit IMEI number from your carrier. Alternatively, you can remove the back case and the battery to check the IMEI number on the back. Please take down the IMEI number for later use.
2. Get your Galaxy 2 unlock code from a reliable online unlock code generator. Please enter your IMEI number and Samsung model and tap Check to generate the unique unlock code.
3. Note down the unlock code when it appears in the window. Then, power off your phone, remove the SIM card from the slot, and insert a new one from a different network provider.
4. Power on your device. It will require an unlock code when it detects the new SIM card. Type in the unlock code you obtain earlier and hit OK to unlock and restart your phone.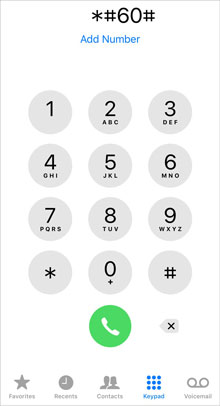 Note:If you fail to enter the unlock code three consecutive times, your Galaxy S2 will be blocked completely. In that case, contact your original SIM card network provider to unlock your device.
Way 2. How to Unlock a Samsung Phone in One Click with Android Unlock
Android Unlock is the easiest way to unlock a Samsung Galaxy S2 without data loss. It supports removing the pattern, PIN, fingerprints, password, and Face ID on a Samsung Galaxy in minutes, even if the screen is broken.
The highlights of Android Unlock:
Unlock a Samsung Galaxy S2 in a few clicks.
Supports all screen locks: Password, PIN, pattern, fingerprints, and Face ID.
Bypass Samsung FRP lock without PIN code or Google account.
Unlock some old Samsung phones without data loss, such as Samsung SM-G9280/SM-G9250/GT-19305/GT-19300/SGH-1317, etc.
Easy to handle without tech knowledge.

Free Download for PC
Note:As stated above, this program can unlock some old Samsung models without data loss. Assume you are not sure whether your device model is supported. You can access the locked phone via USB to back up the precious data before starting the process.
How to unlock Samsung Galaxy S6/S5/S2 without a SIM card?
01Install and open the software on your computer. Then, select Screen Unlock > connect your Samsung Galaxy S2 to the PC via a USB cable > tap Unlock Android Screen to continue.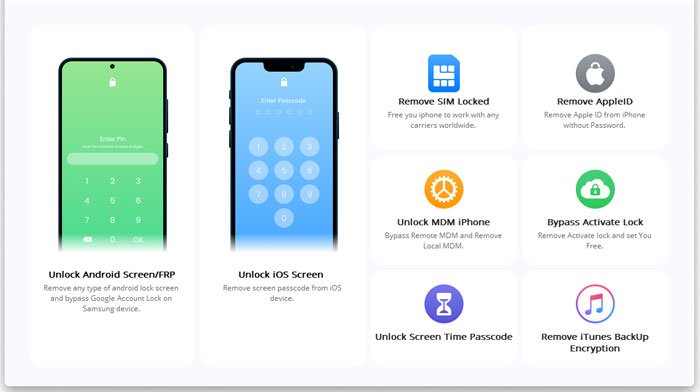 02Choose the correct device information from the lists and hit Next.
03Afterward, boot your Samsung Galaxy S2 into Download mode with the on-screen instructions.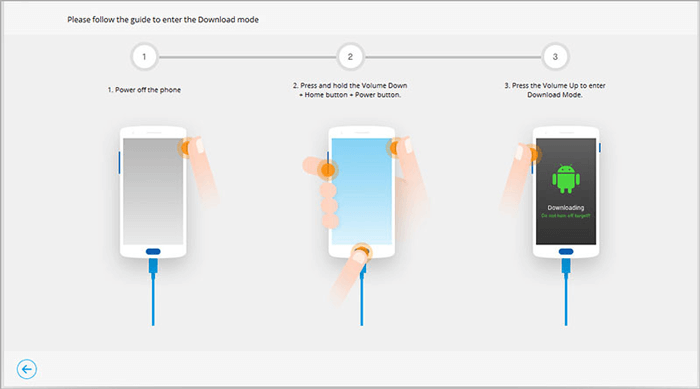 04The software will automatically download the recovery package for your device and unlock the lock screen.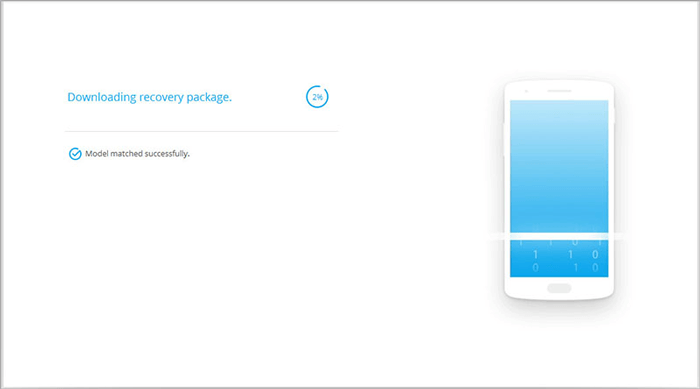 You may like:
How to Unlock Samsung Galaxy S5 with or without Data Loss? (Complete Guide)
The Best Samsung Unlock Tools in 2022 to Unlock Your Samsung Phone in Seconds
Way 3. How to Unlock Samsung Galaxy S2 without Losing Data via Google Security Questions
Suppose you can remember the security questions linked with the Google account you use on your Samsung Galaxy S2 running Android 4.4 and below. In that case, you can unlock your device by providing the correct answers to these questions.
How to unlock Samsung Galaxy S2 for free?
1. Consecutively input the wrong passcode five times to unlock the screen until the Forgot Pattern/PIN/Password option appears at the bottom of the screen.
2. Click Forgot Pattern/PIN/Password and choose the Answer Questions option on the next screen.
3. Answer the questions accordingly. If the answers are correct, your Samsung Galaxy S2 will get unlocked.
4. After unlocking, it will ask you to set up a new PIN, Pattern, or Password lock for the device.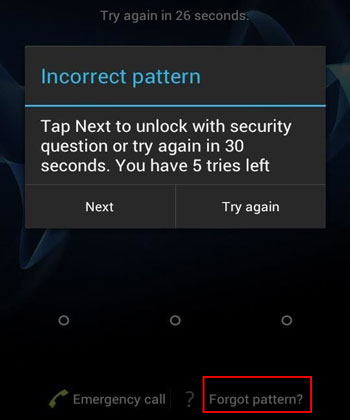 You might like:
When you forget your password, you can unlock your Android phone in these easy ways.
Go to this article if you want practical methods to disable Google account FRP lock.
Way 4. How to Bypass Samsung Galaxy S2 Using a Gmail Account
Suppose you have activated Google service on your Samsung Galaxy S2 and associated a Google account to the device. In that case, you can unlock your Samsung Galaxy S2 with a Google account. Note that it only works for devices running Android 4.4 or lower versions.
To unlock a Samsung Galaxy S2 with a Gmail account:
1. Make several wrong attempts to unlock the device until it displays the Forgot Pattern/PIN/Password on the screen.
2. Click Enter Google account details > Next > input your Google account and password > tap Sign In.
3. Your Samsung Galaxy S2 will get unlocked.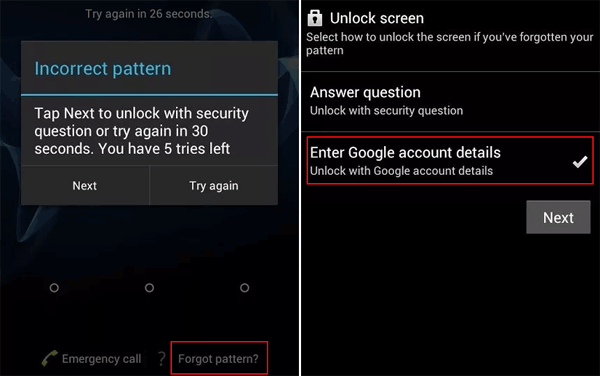 See more: It is extremely easy to transfer Android contacts to a computer with the help of this guide. Let's check it out.
Way 5. How to Unlock Fingerprint Locked Samsung with Find My Device
You can bypass the Samsung Galaxy S2 using Find My Device if you have previously enabled the feature from Settings on your phone.
How to unlock a Samsung phone screen remotely?
1. Visit google.com/android/find from a computer browser and sign in with your Google account credentials linked with your Samsung Galaxy S2.
2. Select the locked Samsung Galaxy S2 under All Devices and click Erase device.
3. Tap Erase all data > Erase to wipe out the device content and unlock it.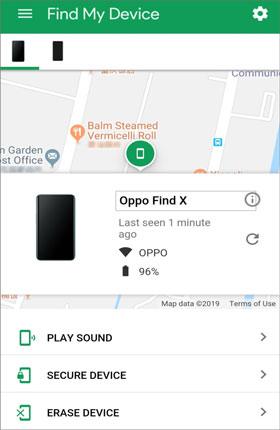 Check it if needed: Want to root your Samsung phone? Then you can check these Samsung root tools, and select the best one to start rooting your device.
Way 6. How Do I Unlock My Samsung Galaxy S2 via Hard Reset
The last feasible way to unlock the Samsung Galaxy S2 is to hard reset it, which will erase everything from your device.
Here's how:
1. Power off your Samsung Galaxy S2.
2. Press and hold the Power + Volume Up + Home buttons together until your device gets into Recovery mode.
3. Choose the Wipe data/factory reset option with the Volume buttons and confirm it by pressing the Power button.
4. Use the Volume buttons to select Yes and press the Power button to confirm the choice.
5. After the factory reset, choose the Reboot system now option to restart your phone.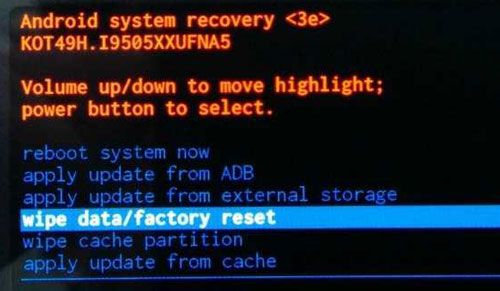 Wrapping Up
It is frustrating that you cannot access the old Samsung Galaxy S2. After understanding how to unlock a Samsung Galaxy S2, you can select the way best suits your scenarios. Here, I highly recommend Android Unlock for you. It can quickly unlock your Galaxy S2 whether you forget the lock screen password or the screen is broken. Besides, it works with all Android models and bypasses some old Samsung phones without data loss.
Please comment below if you want to share other useful tips with us.
Related Articles:
How to Unlock Samsung Tablet without Losing Data? (6 Proven Ways)
How to Recover Data from Broken or Dead Samsung Galaxy S/Note?
How to Bypass LG Lock Screen without Reset? (Solved)
Android Tablet Data Recovery: How to Recover Deleted Files on Android Tablet?
How to Unlock Samsung Phone Pattern in 10 Simple Ways?
How to Reset a Samsung Phone that Is Locked Effortlessly? (Samsung Galaxy S23/S2 Supported)