It's so exciting to buy a new iPhone. However, before you start using it, you should activate it first, which is only possible if you have a SIM card. Yet, sometimes we don't have a valid SIM card to be inserted into the iPhone. So, does it mean it's a dead end, and you can't access the iPhone? Will you always get the 'No Card Installed' pop-up on your iPhone and be stuck there? (iPhone Stuck on Loading Screen?) Well, not really. You can activate iPhone without SIM, but the process isn't that easy, though it is possible when you employ some tricks.
In this post, we'll look into the numerous strategies on how to activate iPhone without SIM card. The solutions discussed here can help you activate your iPhone without a problem, so keep reading.
Part 1. Can you Activate an iPhone Without a SIM Card?
Yes, an iPhone can be activated without the use of a SIM. However, when you activate such a device, you can only listen to songs, capture photos, watch videos, and conduct WiFi tasks.
You require an active SIM card if you wish to use the phone for cellular purposes. This SIM card will enable the phone numbers and establish a connection with the cellular network provider to make and receive phone calls.
Since the launch of iOS 12, it's possible to activate iPhone without SIM card with WiFi. But this is not the case with older iOS versions. Most older versions will require you to have a working SIM to activate the device.
Also, when your device is contractually bound to a certain network, the only way to get it activated and running is by using a SIM card. When you purchase a phone with a contract or payment plan, even after the contract is over, your device may still be tied to that particular network which restricts its use only to SIM cards from that specific carrier. To unlock full access to your device, you need to use a SIM of that carrier.
But that should not worry you as you can still use iPhone without SIM. Let's see how to set up iPhone without SIM.
You may like:
How to Unlock iPod touch without iTunes Smoothly? (6 Amazing Ways)
How to Fix the iTunes/App Store Keeps Asking for Password Issue on iPhone/iPad?
Part 2. How to Set up iPhone Without SIM Card Via WiFi (Newer Versions)
If your device is of OS 12 or a later version, you can easily activate it. We'll walk through each option in depth so that you can determine the best option.
2.1 Activate iPhone Without SIM Via WiFi
Do you have an iPhone running on iOS 12 and above, and wondering how to set it up without a SIM card? Well, you are very lucky because you can effortlessly activate it using WiFi. You can now bypass the tedious SIM card activation process and swiftly connect the device to an internet and start activation. Actually, it's very simple, and the QuickStart feature will quicken the process. Here's how to unlock iPhone without SIM card of the original carrier:
Step 1. Switch on the iPhone, then select your region and language.
Step 2. If you own another phone running on iOS 11 and above, you can use the Quick Start feature to set it up without using SIM or WiFi. Simply click the "Next" button immediately after you see the prompt for "Quick Start," then follow the steps on the screen. If not, you can click on "Set Up Manually."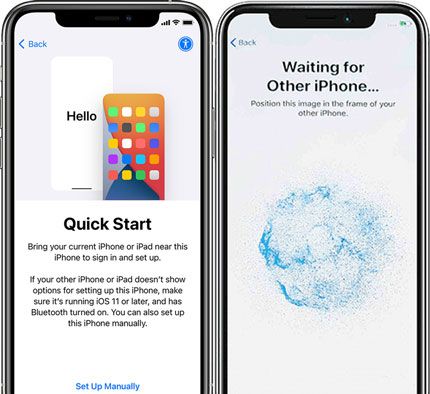 Step 3. Be sure to connect the iPhone to the WiFi network as prompted and continue the activation.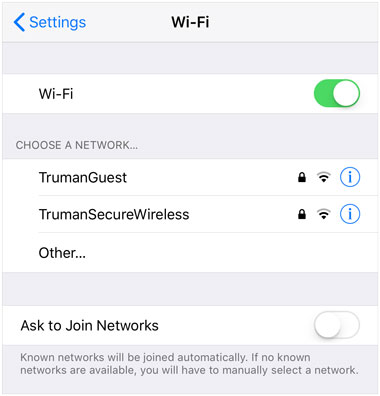 During the process, you may come across a "No SIM card installed" message. Just click 'OK,' and you can continue. No need to worry as this won't impede your progress as long as there is an internet connection.
2.2 Activate iPhone Without SIM Card on iTunes
If you wish to bypass the activation guide in your iOS and activate your iPhone without a SIM card, iTunes is here to the rescue. As long as your iOS version isn't too old, you can activate it with iTunes. Many prefer iTunes, a default iOS application that helps manage an iPhone. It is one of the most trusted ways to activate iPhone without SIM card. That's because it is preferred and made by Apple. To use iTunes, you need a computer (with the latest iTunes version installed) and a USB cable. Here's how:
Step 1. Download the latest iTunes version from Apple's official website. The features and functioning vary among various versions, so ensure you get the latest version.
Step 2. Plug your iPhone device into a Windows or Mac computer with a lightning cord.
Step 3. Once iTunes recognizes your phone, it will start itself. And if you're a first-time user, you will get a welcome message.
Step 4. Select "Setup as a new iPhone" and hit "Continue." Then, be sure to input your Apple ID and passcode for authentication purposes.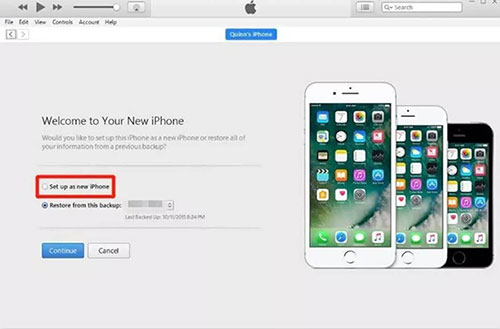 Step 5. On the next screen, tap "Get Started" and "Sync." After the process finishes, disconnect iPhone and finish with the setup.
2.3 Activate iPhone Through Emergency Call
Did you know there's a simple and practical way to set up your iPhone without a SIM card? An emergency call option can be easily activated for those who want to save time and effort. Many people are unaware of this handy trick, but it is handy when activating an iPhone with no SIM. Here is how to do it:
Step 1. Press the device's home button to display various options. You will see the "Emergency Call" among the options and a message saying, "No SIM installed".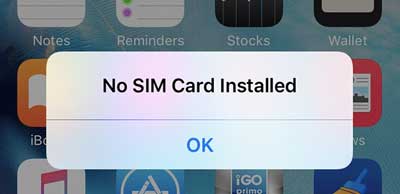 Step 2. Now, you have to dial either 999 or 112. Immediately you call any of the numbers, end the call by pressing the Power button.
Step 3. Hit the power button once again to switch on the screen. Immediately, a message will appear, prompting you to cancel your call; simply tap on it.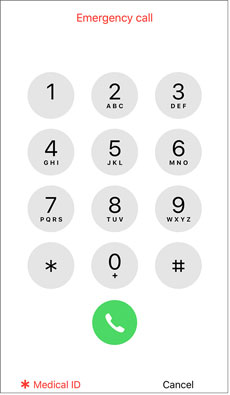 Part 3. How to Unlock iPhone Without SIM Card (Older iOS Versions)
We've seen how easier it is to set up newer iPhone versions. But what do you do if you have an iPhone running on an older version? We'll show you how to activate iPhone 4 without SIM card.
Before activating your device via Wi-Fi or iTunes, you must first upgrade it to the latest system version. However, without activation of the gadget, upgrading won't be possible. Thus you should enter the iPhone into DFU mode first.
DFU mode is just like recovery mode, but what makes it even better is that you can use it to update your device with the newest version of iOS. Here is how to activate phone without SIM card in DFU mode:
Step 1. To activate iTunes on your Mac or PC, link the device to your computer using a USB cord. Then press and hold power and home buttons simultaneously for 10 seconds. You must keep them pressed down together; otherwise, you will only turn on the gadget. Release the Power key but hold onto the Home key for a few seconds.
Step 2. If you press the correct keys, your device will boot into DFU mode. But if an Apple logo appears instead of a blank screen after following these instructions, it's necessary to repeat them since you have not yet logged in successfully to DFU.
Step 3. Connect the device to iTunes. When your computer recognizes your iPhone, you will be prompted to restore it. For this process to occur, ensure your phone is properly connected to iTunes. To update your iPhone's iOS to the latest version, click "OK".
Step 4. To start the process, press "shift + click" on a PC and Mac, and use "option +click" once you hit the restore button.
Step 5. Lastly, ensure a successful download of the firmware file. You should select it as your final step. Use the instructions described in the section above to activate and use your iPhone without requiring a SIM card.

See more:
How to Reset Android Phone when Locked? Top 6 Reliable Ways in 2023
[Solved] How to Unlock Disabled iPad without iTunes | Latest Guide
Part 4. How to Bypass iPhone Activation Without SIM Card
Removing the activation screen can be difficult if you don't have a SIM card. Fortunately, there is an easier way to set up an iPhone without necessarily requiring a SIM. iOS Unlock is your perfect solution for bypassing the activation screen without a SIM card. Not only that, but it's so easy and quick to use, saving you time.
iOS Unlock is the go-to app for professionals and novice individuals looking for a reliable and powerful app to set up an iPhone without a SIM. And its advantages don't stop there; here are just some of the perks it offers:
Notable Features of iOS Unlock:
Activates iPhone without SIM card.
The straightforward and intuitive interface has made it simpler for those lacking technical skills.
Widely compatible with iOS devices.
It performs the unlocking process swiftly, saving you time.
It can also remove any lock screen and Apple IDs without data loss.
Here's how to use iOS Unlock to activate iPhone without SIM card:
01 Install iOS Unlock on the computer
Make sure you download the correct version of the software on the computer, then launch it. A home interface will appear on your screen. Choose "Screen Unlock" from the other options and then select "Unlock Apple ID" to continue with your process.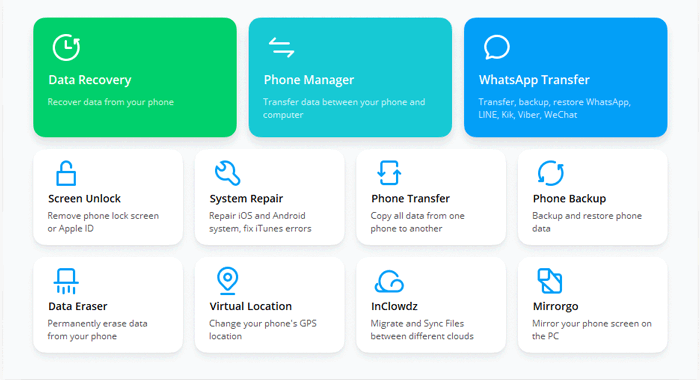 02 Jailbreak the device
On the following page, you must select "Remove Active Lock" and follow the instructions for safely jailbreaking your iPhone from the computer.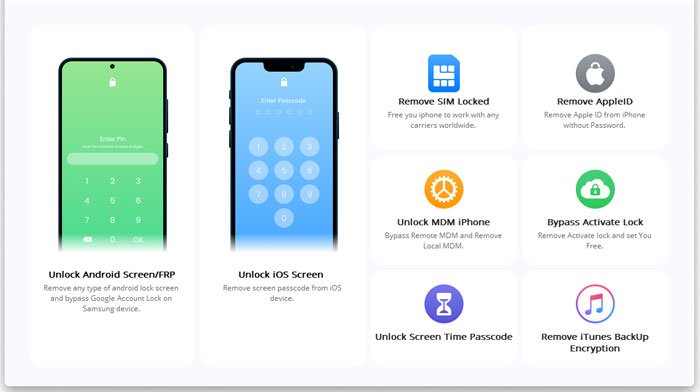 03 Confirmation the information
Before you unlock your iPhone, it is essential to take a few moments to verify both the device details and agree with the stated terms.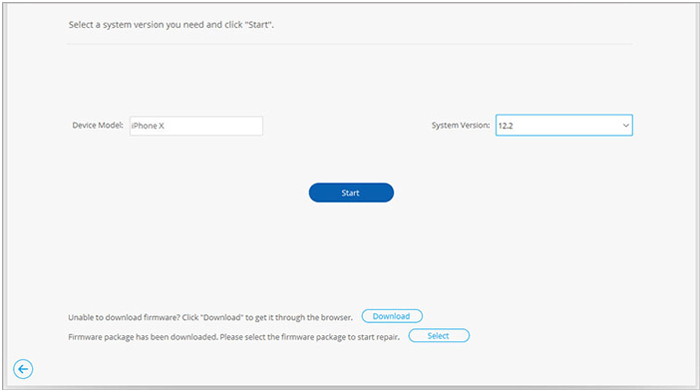 04 Start to Unlock
To unlock the iPhone, simply select "Start Unlock". It will only take a few seconds for it to be finished.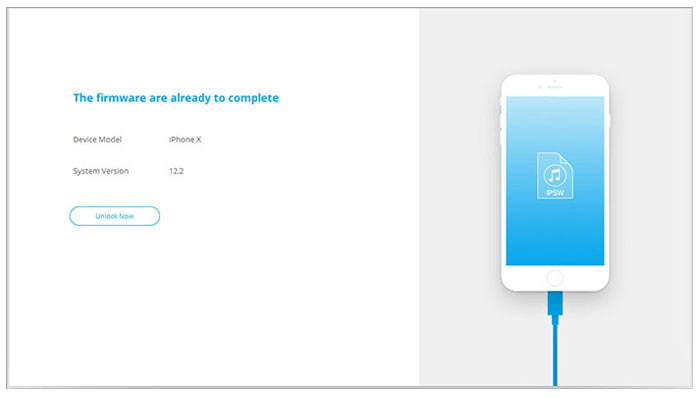 Conclusion
That's all on how to bypass iPhone activation without SIM card. We hope this easy step-by-step guide is helpful and assists you in activating your iPhone successfully. iOS Unlock is the best tool for unlocking iPhone without a SIM card. It has a user-friendly interface, easy to use and fast.
Related Articles:
How to Unlock a Disabled iPhone without iTunes? 4 Easy Ways You May Not Know
6 Proven Fixes for "Your Passcode is Required to Enable Face ID"
How to Resolve the Forgot Screen Time Passcode on iPhone/iPad Issue?
5 Ways to Unlock Android Phone if You Forgot the Password
4 Best Methods to Factory Reset iPhone without Password/Passcode