Is it Possible to Factory Reset iPhone without Passcode?
Why to factory reset your iPhone?
It is a common sight to see people worry about how they are suppose to go about if they wish to factory reset their iPhones and they have forgotten their respective passcodes as well. Now, while we will help you answer that question, we need to explain when you might have to factory reset your iPhone:
- If you wish to sell away your iPhone or even transfer it to someone else, going for a factory reset is a good option as it helps you erase all your personal data from the phone.
- If your phone is experiencing certain kinds of problems like the black screen of death or any other kind of an issue, then the general consensus is that a factory reset will help you fix this problem.
- If you are restoring your phone using the iCloud backup, then you have to factory reset your phone.
These are just some of the reasons why you may have to select to factory reset your phone, and because in this article you don't have a passcode, we shall tell you about all the different ways you can factory reset your phone without it.
Also Read: Whether to Choose Hard Reset or Soft Reset
Tutorial: How to Factory Reset iPhone without Passcode
Method 1. Using iTunes
This method works best if you have synced your iPhone using iTunes before.
Step 1: Since all the data will get erased in this method, we suggest you do a back up of your phone.
Step 2: Connect your iPhone to to your computer with a USB cable. Your phone will get detected by iTunes.
Step 3: Select the option Restore iPhone to begin.
Step 4: You will be taken to a dialogue box. Select the Restore option.
Step 5: Click Next when you are taken to the iPhone software update window.
Step 6: Click Agree to accept the terms and conditions in the next box.
Step 7: Sit back as iTunes starts to go about factory resetting your phone.
While this method successfully works for most of the people, the biggest drawback is that you will land up losing all of your valuable data like music, contacts, photos and so on.
Method 2. Using the Settings option
Before starting this option, you need to firstly unlock your iPhone. Then follow the below steps:
Step 1: You will have to go to Settings, then General and then Reset and select Erase all Content and Settings.
Step 2: Your phone will then start with the Hello screen just like it did when you bought your iPhone. You will follow a few other steps that a new iPhone would take you through.
Step 3: When you reach the Apps Data screen, select the Restore from iCloud Backup and then select Choose Backup to go ahead.
Even in this case the two drawbacks are that it will work only if you have carried out a back up of your phone using iCloud in the past and only if Find my iPhone is enabled so that Apple can verify that you and your phone are the correct user and device.
Extra Bonus: Restore Lost iPhone Data after Factory Resetting
Since in both the methods discussed above you carry a very high risk of losing out on all your priceless data, you need a solution that can help you factory reset your phone without costing you your data. And we know the perfect solution. You must try out Coolmuster iOS Data Rescuer that has taken the world by storm!
This professional offers you multiple ways to recover lost files from iPhone within simple clicks, no matter you have a phone backup or not. All files saved on your device can be easily detected and displayed on the main interface, including contacts, messages, photos, videos, apps and many more. And this software had a simple user interface, allowing you to restore any lost files within 1-2-3 steps!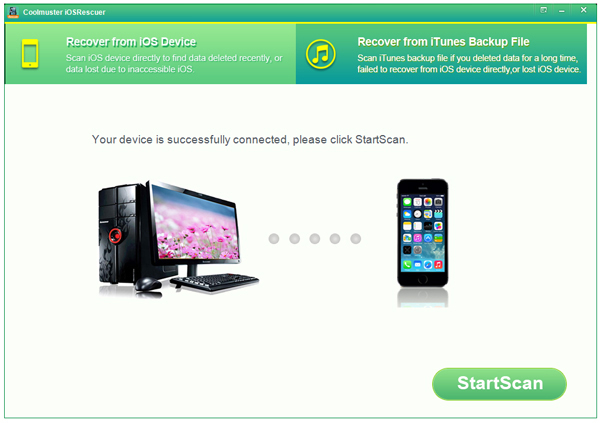 So if you wish to factory rest your phone and don't have your passcode or have forgotten it, then try out the methods as introduced in the passage! You can always thank us later!
Related Articles:
Recover Data from iPad Stuck in Recovery Mode