Alright, so you've just picked up a lost iPhone. You don't know the owner, and you are in a dilemma of what to do. You know very well if you are found with another person's belongings, things won't end well. Don't fret. This guide will help you know how to find the owner of the lost iPhone and how to unlock it if you are unable to find the owner.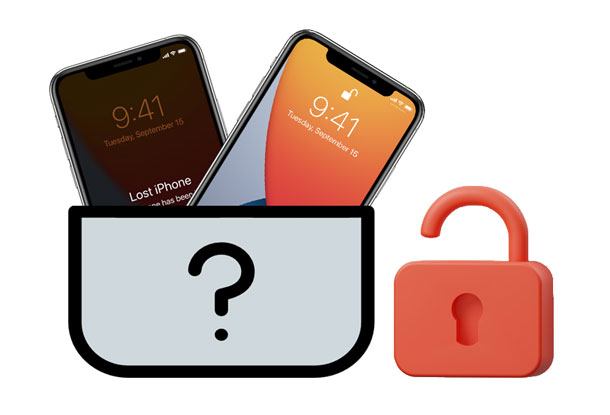 Part 1: What to Do with a Found iPhone? Try to Return It
Part 2: How to Unlock a Found iPhone?
Part 3: FAQs about a Found iPhone
Part 1: What to Do with a Found iPhone? Try to Return It
If you're stuck with a found iPhone, the first thing to do is try to find the owner. If you're able to find the owner you should try to return it to them. You don't want to be caught with a phone that isn't yours. Below are ways on how you can try to find the owner and return their iPhone:
1.1 Use Lost Mode Feature
When you turn on Lost Mode, your iPhone will display a custom message and contact number. Find My iPhone feature will not allow anyone to erase data or reset the device without the password.
Lost mode conceals iPhone from anyone who tries to unlock it. It also prevents unauthorized data from being erased. Through lost mode, you may be able to get in touch with the owner.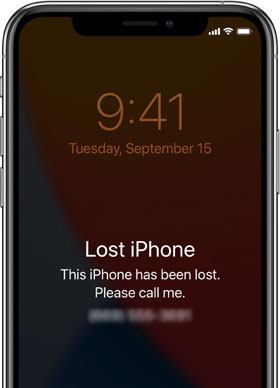 1.2 Use the Contact Information from Apple
If you find Lost Mode not enabled on a found iPhone, you may check if the Medical ID has been set up on the iPhone. To check the Medical ID, Press the Home button then activate the lock screen and choose Emergency from the bottom part of the screen. Just below the number, choose Medical ID.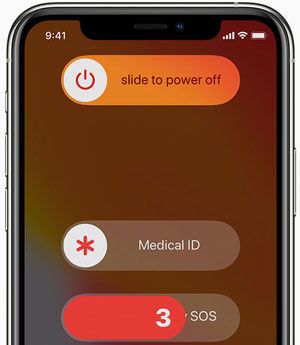 See more: How to bypass iCloud DNS lock with ease? Here are 2 solutions for your reference.
1.3 Get Help From Siri
Siri is a service built into the iPhone that can help you find your device, call or text, and even contact. For example, if you need to call someone, just ask Siri, and it will call right away.
If you have Siri, you can ask Apple's virtual assistant to help find the owner of a phone. With Siri, you can say, "Read my call logs," Siri will display all recent calls made.
Once you say the command to Siri, it will also read out the name and contact number of recent callers. Siri will also tell you if there are missed calls or text messages. This is a huge help in getting the phone owner back by telling you their names and numbers so that you can contact them.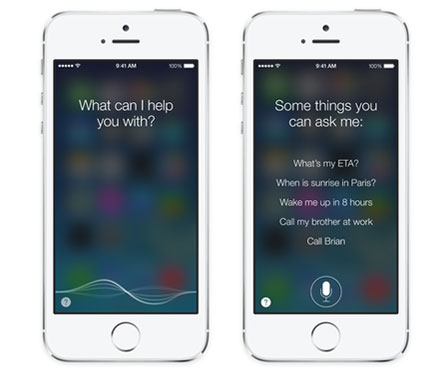 Read also: How much does it cost if you want to unlock an iPhone? Let's read this full guide.
1.4 Take a Photo without Unlocking the iPhone
You can also take your photo with the lost iPhone without unlocking it. And if the iPhone's owner sets their phone to sync automatically to iCloud, they'll be able to see the photo and contact you.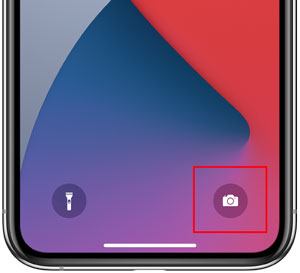 1.5 Contact Apple Support
If none of those work and you still can't find the owner, contact Apple Support. You can use this link to report a missing iPhone, an iPad, or even iPod touch.
Further reading:
How to Unlock iPhone Passcode without Computer (Fixed)
[Solved] How to Unlock Disabled iPad without iTunes | Latest Guide
Part 2: How to Unlock a Found iPhone?
While we have listed a few methods above to help find the owner, the chances are that all these go in vain, but throwing the iPhone is a waste.
In this part, we will look at how to unlock the iPhone so you can return it. These two steps will help you accomplish this without any trouble and make sure both parties are happy. So read on how to try all these methods one by one and hopefully, you will be able to unlock it successfully.
There are a few ways you can try to unlock the found iPhone and find the owner. Here are ways to unlock a found iPhone:
2.1 Unlock a Found iPhone via iTunes
If you have a lost iPhone that has a lock, you can use iTunes to unlock it. Unlocking a phone via iTunes will permanently erase all the data on it, so backup everything first.
Here are steps to unlock a found iPhone using iTunes:
Step 1: Install the latest version of iTunes on the computer, and turn off the locked iPhone by tapping the Side and Volume Down buttons. Then drag the slider to switch off the iPhone.
Step 2: Turn off the locked iPhone, and then tap and hold the Side button. Don't let go until the recovery mode screen appears.
Step 3: Connect the iPhone to the computer, and find your iPhone in iTunes by tapping the iPhone icon. Then choose the Restore option, and wait for the restoring process to finish. After that, the lock screen will be erased, but all the data will be removed at the same time.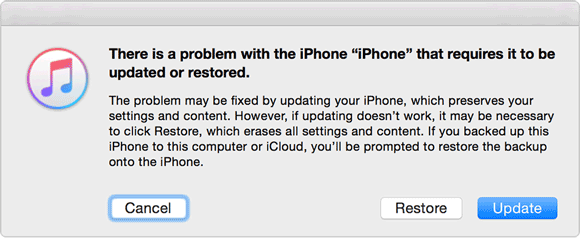 Learn more: You can fix it easily when your iPhone is stuck on preparing for restoration.
2.2 Unlock a Found iPhone via iOS Unlocking Service
If the above method doesn't help you unlock the iPhone, you can always use a reliable iOS unlocking service. This can be done easily and quickly using iOS Screen Unlock.
This tool is specially designed for unlocking lost and locked iPhones, iPads, and iPods. It supports all the iOS versions from iOS 9 to the latest iOS 15, including all iPad and iPod models. Multiple lock types are supported, including passcode, Touch ID, Face ID, and screen time passcode.
Download this unlock software for iOS below.
Here is a step-by-step guide on how to unlock a found iPhone with Screen Unlock (iOS):
Step 1: Launch the Program
After installing and launching the program on your computer, choose Screen Unlock from the tools.
Step 2: Boot iPhone in Recovery/DFU Mode
Connect your locked iPhone to the computer via a USB cable, and tap Unlock iOS Screen.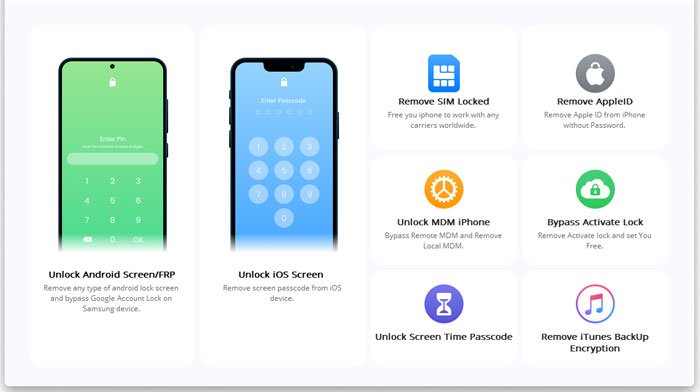 Before unlocking the iPhone, you have to boot it in DFU/Recovery mode. It's recommended to boot to Recovery mode to remove the screen lock by default.
To set the device to Recovery mode, switch it off then press the Volume Up button and quickly release it. Then do the same with the Volume Down button. Finally, long-press the Side button till you see it showing the Connect to iTunes option.
Step 3: Confirm iPhone information and Unlock the iPhone
Once in DFU mode, the software will show the device's model and system version. After that, tap Download to download the device's firmware.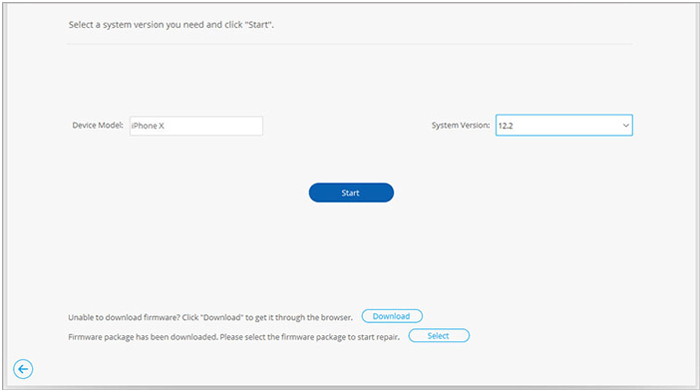 After downloading the firmware successfully, tap Unlock Now to begin unlocking the iPhone. Just in a few seconds, your iPhone will be unlocked successfully.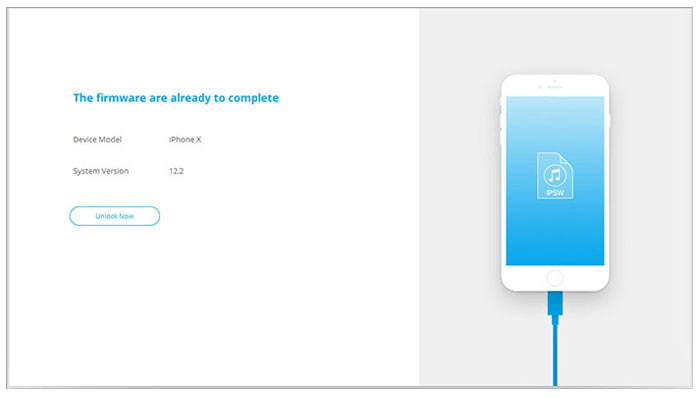 You might need:
8 iMessage Recovery Apps for iOS Devices: Recover Messages Easily
Fix the iPad Touch Screen Not Working Problem in 12 Pro Ways(All iPad Series Supported)
2.3 Unlock/Erase a Found iPhone with Finder
If your computer is Mac, you can unlock the found iPhone via Finder.
Here is how to unlock/erase a found iPhone using Finder on Mac:
Step 1: Get the iPhone into Recovery Mode, and connect it to the Mac via a lightning cable.
Step 2: Then click the Restore > Restore and Update > Next > Agree. Then Finder will download the software for the iPhone and restore it. Once done, you will unlock the found iPhone.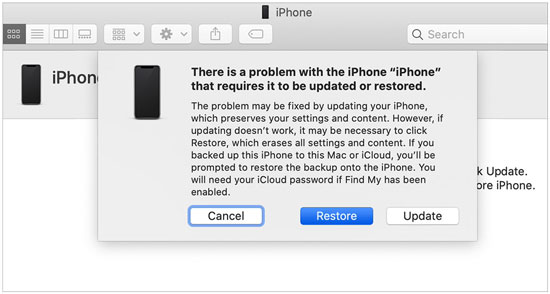 Part 3: FAQs about a Found iPhone
3.1 What to do with a found iPhone?
Return it to the owner using the methods highlighted above.
3.2 Can I use found an iPhone?
No. Since these phones have a lock feature that must be unlocked first. All the same, you should try finding the owner first.
3.3 Is It Legal and Ethical to Unlock a Phone?
Yes, you can unlock a lost iPhone to get to the owner if all other methods fail.
Conclusion
Finding the owner of a lost iPhone can be stressful but not impossible. If you found a lost iPhone, try locating the owner first. If you fail, you can try unlocking it. The best tool to help with that is the iOS Screen Unlock program. It can unlock many generations of iOS devices and multiple lock types.
Related Articles:
[Detailed Guide] How to Get an iPod Out of Recovery Mode Easily?
How to Fix iPhone Grey Screen of Death By Yourself? (8 Solutions Provided)
How to Unlock Huawei Phone without Resetting? (Huawei P50/P40/P30/P20 Supported)
How to Unlock Samsung Phone Pattern in 10 Simple Ways?
How to Bypass LG Lock Screen without Reset? [Solved]
How to Back Up Text Messages from iPhone to Gmail [5 Approaches]