Apple devices come with a lock feature that's invaluable for protecting data and the user's privacy. Latest iOS devices have the 'iPad Locked to Owner' feature, a handy function that ensures only the rightful owner of an iPad has access to its data. Most iPad users get in such a situation when they purchase a used device locked to the previous owner. Also, they might have forgotten the passcode, and now they cannot access the device. It can be very stressful to find yourself locked out of your iPad, especially when you want to use it urgently.
Fortunately, there are several techniques to help remove "iPad locked to owner" issue from your iPad and regain access. In this article, we'll provide four methods to remove an owner password from an iPad and start using it normally. Let's dive in and explore these helpful solutions.
Part 1. What "iPad Locked To Owner" Means?
Normally, Apple devices have a Find My feature, and when it's enabled, the device will have an activation lock that offers extra protection from unauthorized access if the device is misplaced, stolen, or lost. When the activation lock is on, you can only use the iPad if you know your Apple ID and associated passcode. This means the login credentials are needed before you can access the device.
On the other hand, if you purchase a used iPad that remains locked to its previous owner, it can be troublesome. This will require you to bypass the lock from your iPad without the previous owner. The good thing is that it's possible and will save you the stress of looking for the previous owner. Keep reading to learn the tricks.
You may like:
How to Unlock iPod touch without iTunes Smoothly? (6 Amazing Ways)
How to Fix the iTunes/App Store Keeps Asking for Password Issue on iPhone/iPad?
Part 2. Remove iPad Locked to Owner via iOS Unlock
The best way to remove the activation lock feature from your iPad and save yourself the unnecessary hassles is to use iOS Unlock. This is your best bet if you are facing an iPad locked-to-owner issue. You will be able to access your device in a few moments. iOS Unlock bypasses iCloud activation locks from iOS devices easily and in a professional way.
After you bypass the lock, you will have unrestricted access to your iPad. Besides, you will be able to set a new Apple ID to ensure the data's safety in case it gets stolen or misplaced. iOS Unlock boasts incredible capabilities. Here are the top highlights worth mentioning:
Notable Features of iOS Unlock:
Removes iCloud activation lock on iOS devices.
Unlock all lock screens on iPhone/iPad/iPod Touch devices.
Very easy to use with no tech skills.
Bypass Apple ID, Face ID, Touch ID, Screen Time passcode, or iTunes backup password without a password.
Removes MDM profiles & locks without your data getting lost.
Supports almost all iOS devices, including iPad Pro/Air/4/mini/2, iPhone 14/13/12/11/X/8/7, and iPod touch 7/6/5/4/3/2.
Here's a step-by-step process to remove an iCloud lock from an iPad easily with minimal effort:
01 First, you should download and install the latest version of iOS Unlock on the Mac/PC. Then run the software and click on the "Screen Unlock" option from the module on the screen.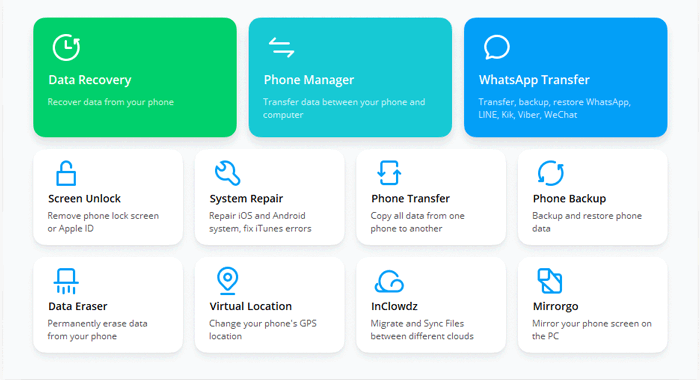 02 On the next screen, you should define the aim of using this screen lock app; choose the "Bypass Activate Lock" option from the list.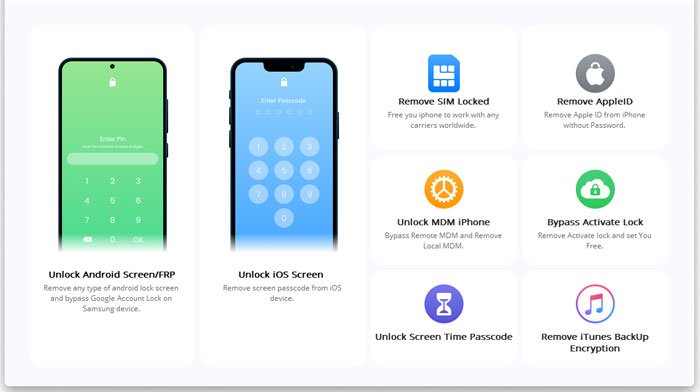 03 Once you've selected the purpose, you should hit "Start" to start the unlocking process.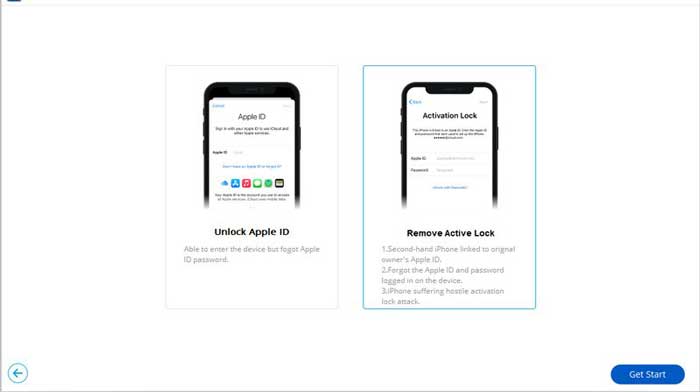 04 When you unlock the iPad in these circumstances, the results will vary depending on whether you're using a GSM or CDMA.
There will be no harm when unlocking the iCloud Activation lock on a GSM phone. You will use its features fully after it's unlocked.
As for the CDMA smartphone, some restrictions will remain on the device. You will not use the phone to make calls or use cellular data. Aside from that, the Apple ID can be utilized across Apple Store and other features.
05 Ensure the device has been jailbroken to proceed further. You can use the guide on the screen. When you finish the jailbreaking process, you'll get to the progress bar in the next window, which bypasses the activation lock.
06 After completing the iCloud Activation Lock bypass procedure, a prompt window will appear. To complete this process and bypass the Activation Lock on your iOS device, click "Done."
See more:
How to Reset Android Phone when Locked? Top 6 Reliable Ways in 2023
[Solved] How to Unlock Disabled iPad without iTunes | Latest Guide
Part 3. Bypass iPad Locked to Owner Using iCloud
You can also remove the activation lock through the iCloud site; however, you require the Apple ID information. If you can't meet the device owner but can contact them somehow, you can ask them to unlock the iPad remotely. iCloud is a useful tool that allows you to remotely unlock iOS devices, erasing them from their original account. So if all else fails, try this powerful feature and unlock your iPad.
After completing the process, the iCloud lock will be removed from your phone, and you can now set up the device without a problem. The following steps will help you complete this when your iPad is locked to the owner. The previous owner of the iPad should do this:
Step 1. Head to iCloud website with any browser and log into their iCloud account using Apple ID login credentials. Verifying might be required at this point.
Step 2. Choose the option for "Find iPhone." It's also known as the Find My service because it's yet to be updated. It works for all devices.
Step 3. When you get to the map, choose the "All Devices" option to check all devices logged into Apple.
Step 4. In the devices list, choose the iPad to be unlocked and press "Erase iPad" to proceed.
Step 5. From the prompt on the screen, press "Erase" to confirm.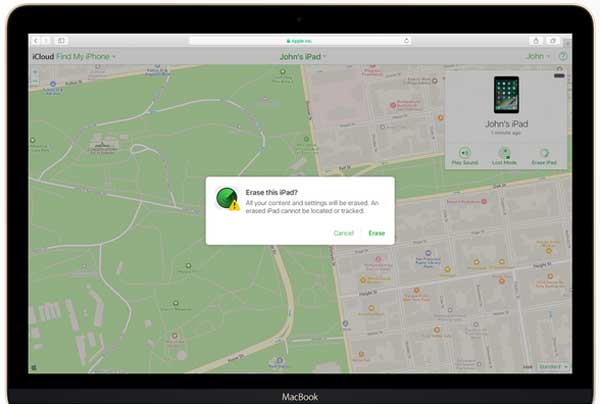 Step 6. Finally, enter the Apple ID and passcode used on iPad and press "Enter" to continue. Wait as the process finishes and set up the device.
See also:
iPhone Unlock Chip: What Is It? How Does It Work? This One Tells You All!
Part 4. Remove iPad Locked to Owner with DNS Bypass
One of the easier ways to remove the iPad Activation lock with little tech skills is to use DNS bypass. Even though most iPad operate on the latest versions, if you own an older version, DNS bypass can help you freely remove iCloud Lock. You only need a computer and access to an internet connection. Also, you should know the DNS server IP address you are using. Here are some simple steps on how to unlock iPad locked to owner with DNS Bypass:
Step 1. First, you should set up the iPad as a new device and proceed to the WiFi settings screen.
Step 2. On the WiFi screen, connect the device to the WiFi network, then click on the "i" icon near the network name.
Step 3. When on the next screen, click on "Configure DNS."
Step 4. Now click the "Manual" option on top of the screen and enter the DNS values per your region. For instance, in Europe, you use 104.155.
After doing that, your device should unlock immediately.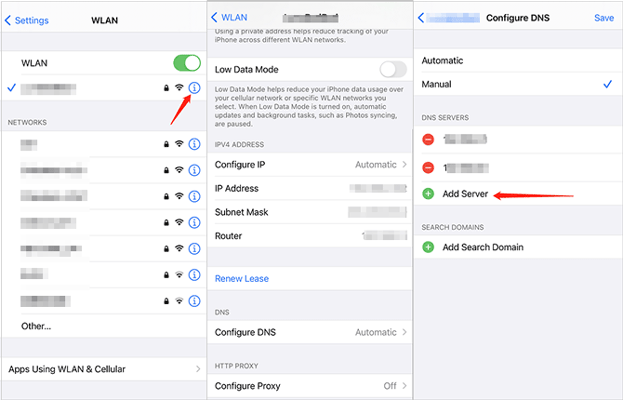 While this approach allows you to access iCloud DNS Bypass and multiple features of your iPad, it does not offer a long-term solution for unlocking the activation lock. However, its benefits still make it an attractive option worth considering.
Part 5. Bypass iPad Locked to Owner by Reaching Out to Apple Support
If you can't reach the previous owner or have lost contact with them, you can turn to Apple for help. Apple Support can also help deactivate the Activation lock feature from an iPad. But, you should provide proof of the purchase to get assistance from Apple. This should show that you are the rightful owner. For them to properly help you, prepare the necessary documents beforehand.
If you recently bought the device, provide a receipt showing your name and serial number. If the bar displays a replacement of its original serial number, provide both serial numbers with all information on the new numbers.
If you decide to get help from Apple, it's free and very easy. Best of all, it is quick and free. In addition, if you provide the correct information, the iCloud activation lock on your iPad will be removed with no limitations.
However, Apple support won't help if you buy the device from secondhand vendors.
Part 6. Tips about Bypassing iPad Locked to Owner
Tip 1. Check the device before buying
You must check the device properly before buying it. Ensure the previous owner's Apple ID or iCloud account is removed from the device. This will help you avoid the Activation lock issue.
Tip 2. Remove the Activation Lock when selling the device
Before selling the device, you must remove the Activation Lock. Doing so will guarantee a seamless activation process for future buyers and save them from unnecessary headaches.
Tip 3. It it impossible to remove the iCloud lock by restoring
Restoring the iPad will not remove the iCloud account. It simply upgrades it to its latest version and erases all data stored on the device. Additionally, it does nothing towards removing iCloud Activation from your iPad. Activation Lock is a built-in security feature that stops anyone from accessing the iPad without the passcode. Restoring an iPad and bypassing this security measure is hard because that information only exists on Apple's servers.
Tip 4. Unlocking locked iPads by Apple Support could result in data loss
Apple Support will assist in removing the iCloud lock on iPad when you provide proof of purchasing the device. However, the process will result in data loss.
Concluding Words
You now know how to remove iPad locked to owner. This guide has provided an in-depth exploration of the iCloud lock and how to bypass it when enabled. Moreover, you can still employ these techniques to remove iCloud's activation lock without requiring the previous owner. Apple can assist you in unlocking the activation lock, but that may not be an effective solution for used iDevices.
Additionally, altering your DNS might be successful but only on certain devices, and it's just a temporary fix, as each time you restart your phone, the lock reappears. iOS Unlock offers the best way to remove the iPad activation lock, allowing you to access your iPad. It's effective and fast.
Related Articles:
How to Unlock a Disabled iPhone without iTunes? 4 Easy Ways You May Not Know
6 Proven Fixes for "Your Passcode is Required to Enable Face ID"
How to Resolve the Forgot Screen Time Passcode on iPhone/iPad Issue?
5 Ways to Unlock Android Phone if You Forgot the Password
4 Best Methods to Factory Reset iPhone without Password/Passcode