Forgetting passwords has become the number one cause of frustration for iPhone users. The iPhone is notorious for its security settings that require complex passwords where only certain letters, numbers, and special characters can be used. But what happens when you forget your iPhone password? Can I try entering the passwords I can recall to see if it works? This will surely waste your time since the chances of guessing the right passcode are so low.
There's an exceptional way to give a try: an iPhone Password Unlocker. These are programs that allow you to easily and quickly unlock an iPhone passcode without going through the tedious process of entering many incorrect passwords. But are they guaranteed to work with the many of them surfacing on the internet? Well, we'll introduce you to the best iPhone passcode unlocker that won't disappoint you.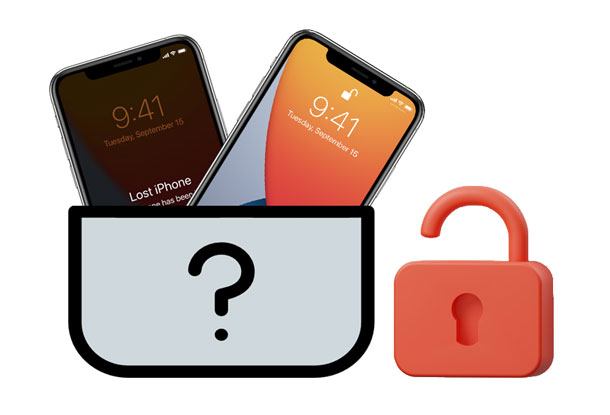 1. iOS Unlock - Best iPhone Password Unlocker
If you want the best and most powerful iPhone password remover, look no further than iOS Unlock software. It's the most sought-after software, and for a good reason. This is because the software is more than just an iPhone password unlocker; it can remove all types of screen locks, MDM locks, and Apple ID instantly.
The tool works faster than any other tool you'll ever come across. As we all know, speed matters in everything we do, which is the case when looking for an iPhone unlocker app. You don't want to spend all your time removing an iPhone's lock screen. You want an app that will finish the process quickly. That's what makes Dr.Fone an incredible software than all apps. It unlocks the password on your iPhone within minutes. The app bypasses the set password on an iPhone as fast as possible. Once the password is removed, you can access it easily.
The best thing about iOS Unlock is that it comes with an intuitive interface meaning that you don't have to be tech-savvy to use it. In simple steps, you'll be done unlocking the password from your iPhone. It can remove the password from all versions of an iPhone and other iOS devices in less than a minute, which makes it even better than other tools on the market.
Highlights of iOS Unlock:
* Removes iPhone screen password, Touch ID, Face ID, and iTunes backup passcode without password.
* Removes iCloud activation lock with ease.
* No tech skills are required to remove the iPhone password.
* Removes all lock screens on iOS devices.
* It can remove the MDM lock with no data loss.
How to unlock iPhone without password using iOS Unlock
01Install the program on the computer and connect your iPhone
Launch the iPhone passcode remover app on the computer after installing it. From the primary interface, select the "Screen Unlock" option from the modules on the interface. Use a lightning cable to connect the iPhone to the computer. Once done, look for the "iOS Unlock Screen" option.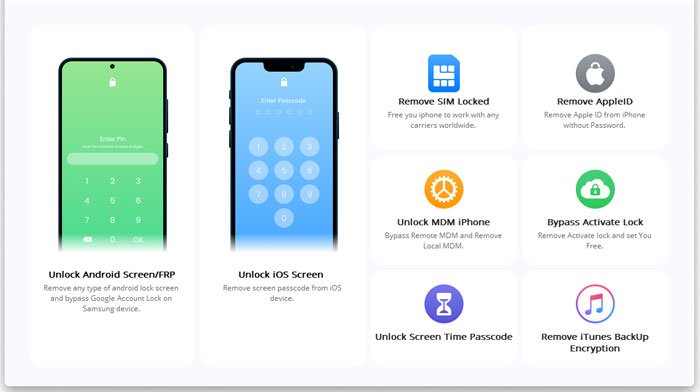 02Boot the device into Recovery Mode
Before removing the lock screen, boot the device into Recovery mode by following the instructions on the screen. When removing the lock screen, it's mandatory to put the device into recovery mode to remove the lock by default.
03Check your iPhone's information
After booting the device into recovery mode, the program will show the device's information, like the model, system version, etc. Confirm that the information is correct; if not, choose the correct info from the drop-down list. Once done, hit "Download" to initiate the firmware download process.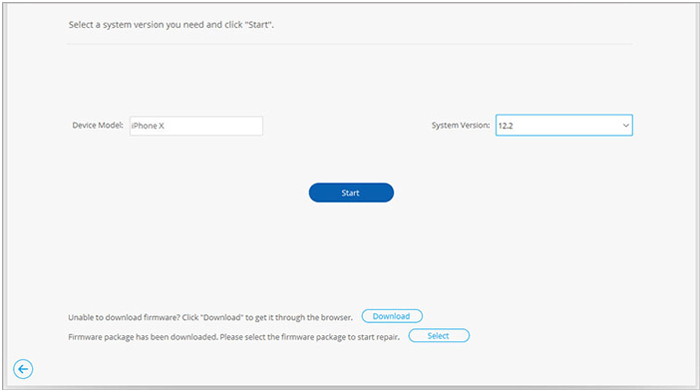 04Remove iPhone Lock
Once the firmware downloads successfully, hit the "Unlock Now" option to start the iPhone unlocking process. Wait a few seconds for the process to finish and for your device to be unlocked. However, this process will erase all of your data, so back up your data first.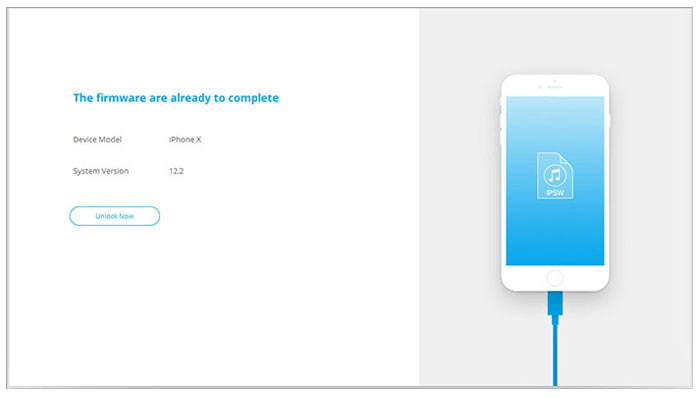 Drawbacks
* Unluckily, the free trial version comes with limitations;
* Deletes all data from your device.
You may like:
How to Easily Bypass iCloud Activation
How to Check if iPhone Is Unlocked without SIM Card [Proven Guide]
2. Tenorshare 4uKey
Tenorshare 4uKey is another highly recommended iPhone unlocker. The tool works great while removing the password from an iPhone device. It works perfectly well with different iPhone generations, even the latest iPhones, such as the iPhone 14. This means that compatibility won't be an issue when using TenorShare 4uKey.
It can easily remove the password on an iPhone and any other iOS device, even if it's a 4 or 6-digit code.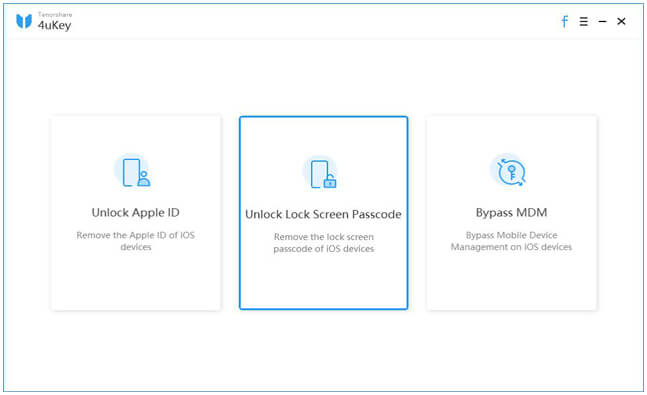 Highlights
* It can remove a 4-digit or 6-digit password, Face ID/Touch ID from an iOS device.
* iOS 16 & iPhone 14 models supported.
* Unlocks Screen Time password.
* It can bypass MDM locks.
* Unlock iPhone passcode without iCloud or iTunes.
Drawbacks
* Deletes all data from your device
3. EaseUs MobiUnlock
It doesn't matter why your device gets locked; EaseUs MobiUnlock will enable you to remove the look without much problem. It unlocks 4 and 6-digit passcodes and several other locks on your iPhone. It works well with the latest and previous versions of iOS, taking just a few minutes of your time.

Highlights
* Remove the password on most iOS devices.
* Comes with a powerful and easy-to-use design.
* Unlocks an iPhone password with a 4 or 6-digit code.
Drawbacks
* A bit more costly than other tools.
See more:
How to Unlock iPhone with Unresponsive Screen? [Full Guide]
iCloud Unlock Service: Bypass iCloud Lock with Legit Methods
4. Joyoshare iPasscode Unlocker
Joyoshare iPasscode Unlocker is another amazing iPhone passcode remover. It's quite simple and easy to use. The tool works on all iOS versions and devices, and it's iOS 16 supported. This means that; it works perfectly fine on newer iPhones and all iOS versions. Apart from iPhones, it can also work fine on iPad ad iPod devices.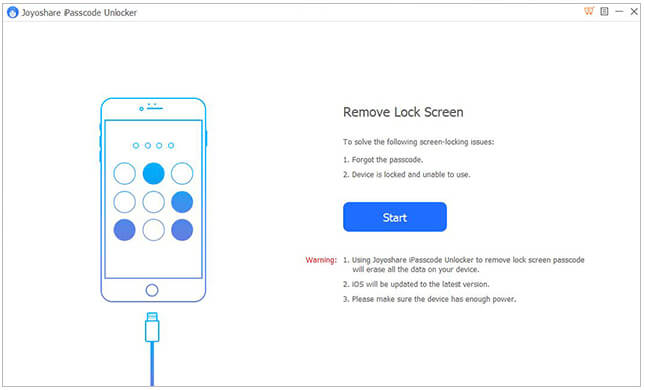 Highlights
* It can remove the password on iPhone, iPad, and iPod touch.
* Unlocks Face ID/Touch ID with a simple process.
* Unlock all iPhone passcodes.
Drawbacks
* Doesn't help unlock iCloud Activation.
* Limited features in the free trial version
5. iMyFone LockWiper
iMyFone LockWiper is another reliable iPhone password unlocker that operates on most iOS devices and versions. The tool removes all types of passwords faster. One of the best things about this software is that; it comes with a user-friendly interface, meaning that you're bound to use it even if you're not tech-savvy.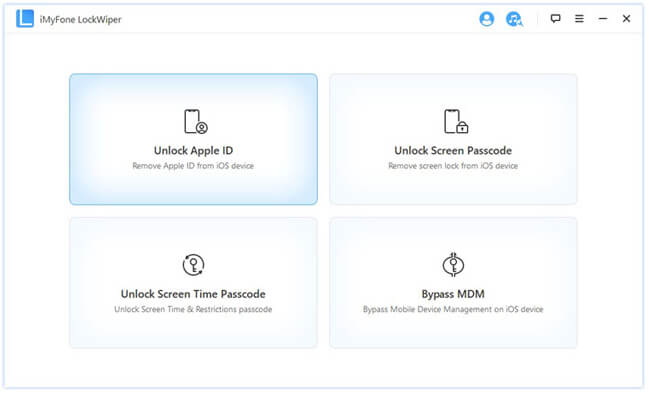 Highlights
* Unlock iPhone password easily.
* Widely compatible with most iOS versions, including iOS 16 and iPhone 14.
Drawbacks
* Using this tool is tricky when you do not have an iTunes app.
* You must pay first before trying its core functionality.
* Deletes all content from your phone.
* It's not easy to get a refund.
6. AnyUnlock
If you've just bought a second phone, but it has a password, you'll want to remove it before you start using it. AnyUnlock is a handy Apple unlocker software that can help you quickly remove the password on your iPhone. Moreover, AnyUnlock can remove all sorts of passwords from your device, like Apple ID, screen password, iTunes backup passwords, etc. It works with all the latest iOS versions.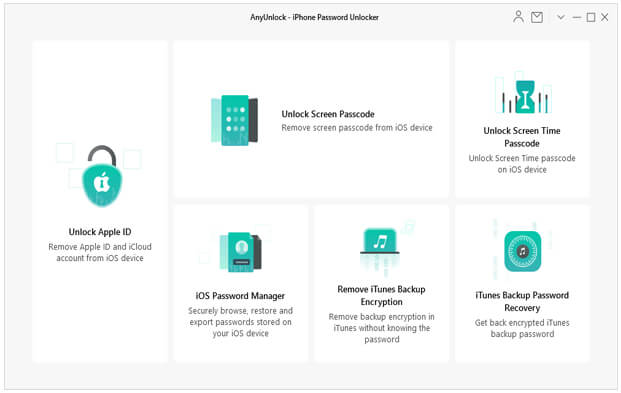 Highlights
* Removes passwords, SIM locks, and MDM locks from iPhone devices.
* Very fast and reliable.
Drawbacks
* Not cost-effective.
* You must access the DPU mode of the computer, which can hinder the unlocking process.
* It deleted all files from the device.
7. ApowerUnlock
Another reliable iPhone password unlocker to keep in mind is ApowerUnlock. The tool comes in handy when fixing iPhone passwords when you've forgotten an Apple ID. It's among the best software to bypass iOS screen locks.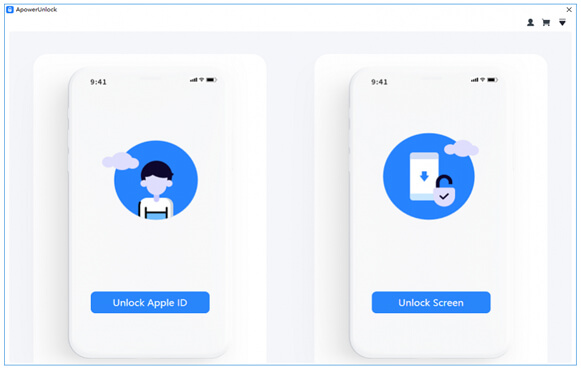 Highlights
* You don't have to jailbreak the iPhone.
* Support Mac and Windows computers.
Drawbacks
* Some of the latest iPhones need additional steps for the tool to work.
8. TunesKit iPhone Unlocker
TunesKit iPhone Unlocker is a popular tool that allows you to bypass the iOS passcode/unlock through a very easy and simple way. It bypasses any restrictions that may be placed like Activation Lock or any other lock on your iPhone. So whether you want to unlock all locks or just some of your passwords, the program will do it for you. Moreover, the user-friendly interface and the straightforward process make it easier for nearly anyone to use.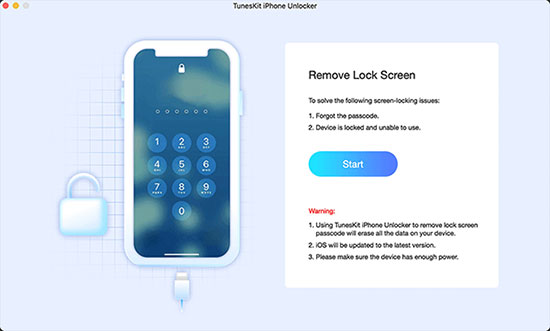 Highlights
* Removes all types of screen passwords.
* No tech skills are needed.
* Mac and Windows supported.
Drawbacks
* All files will be erased.
* Sometimes, the firmware package may fail to match the model of your iPhone.
Summing Up
iPhone passcode problem is very common, and anyone can be in such a situation You can still apply a few tricks and get your devices working just fine. The above fixes are helpful in instances when you want to enable Face ID without passcode. iOS Unlock is a pro tool that is effective and swift in bypassing the iPhone screen lock without a password/passcode.
Related Articles:
How to Unlock iPhone without SIM Card? [Updated Tutorial]
Fast Factory Reset iPad without Passcode with 3 Solutions
How to Get into a Locked iPhone without the Password or Face ID? [Solved]
How to Bypass iCloud Activation Lock Easily on iPhone/iPad?
How to Unlock SIM Card on iPhone with Easy Steps [3 Solutions]