My iPhone is disabled. How do I reset it? Entering an incorrect password multiple times on iPhone will get it disabled. This means you cannot access the device or any other personal information. But that shouldn't worry you. It is a common issue, and it can be fixed conveniently. Learning how to reset disabled iPhone is very important for every iPhone user. If your device is disabled, it doesn't mean the end of the world. There are helpful ways around the problem.
Even the latest iPhone devices are a few wrong passcode entries away from getting locked or even wiping away the files, depending on the settings you've enabled. But, instead of wallowing in the sorrow of getting locked out of your iPhone, rack your brains for the forgotten passcode. You never know; you may get it correct. But, the chances of remembering the password are slim. So it is only best if you find methods to reset the disabled iPhone.
This article discusses how to reset a disabled iPhone in detail and gives tips to avoid getting your iPhone disabled. Let's explore together.
Part 1. Why iPhone Disabled Happens
Basically, an iPhone gets disabled when you enter too many passwords that aren't correct. When you enter the wrong screen passcodes for certain times, the iPhone gets disabled or becomes unavailable for security purposes.
Normally, this happens if you forget your iPhone password and enter the wrong password six times or when you leave the device to a kid and they press the locked screen buttons randomly. The situations are different depending on the message you see. For instance, you can see the 'iPhone disabled. Try again in X minutes' message.
According to Apple, entering the wrong iPhone password six times consecutively causes the device to get locked, and you will get a message saying the device is disabled. So, if you cannot remember the password set on an iPhone, you may erase it, then set another password you can easily remember. Continue reading to learn how to restore disabled iPhone.
You May Like:
[Simple Guide] How to Delete Apple ID without Password on iPhone?
How to Unlock a Stolen iPhone without Passcode in 3 Ways?
Part 2. How to Reset Disabled iPhone
There are several ways to restore locked iPhone. This section describes how to reset a disabled iPhone and get access again.
Way 1. How to Restart a Disabled iPhone via iOS Unlock
iOS Unlock is your one-stop solution to reset a disabled iPhone. It solves such problems quickly and simply. In addition, iOS Unlock only takes minutes to remove the screen lock from your iPhone and help you access the device again.
Its simple user interface provides a great user experience and quick working technology. To cut the story short, if you're dealing with any problem on your iOS device, such as a disabled device due to too many wrong passwords entered, iOS Unlock is the tool to use and solve the issue promptly.
Key Features:
Here is how to restore a locked iPhone in just a click using iOS Unlock:
01Download the tool on the computer and install it. Next, run it and choose Screen Unlock from the Toolbox. Now connect iPhone to the same computer using USB, then select the Unlock iOS Screen option from the screen.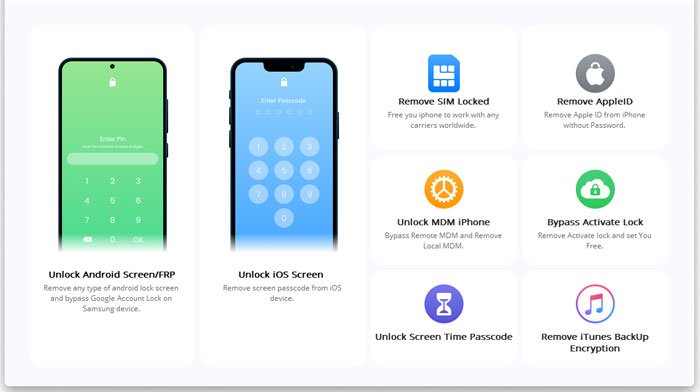 02You should boot the device into DFU mode according to your device's model. Use the instructions on the screen to put the device into recovery mode.
03After putting the iPhone into DFU mode, you'll be prompted to confirm its model and version. Choose the right info, then hit the Start icon to download the firmware.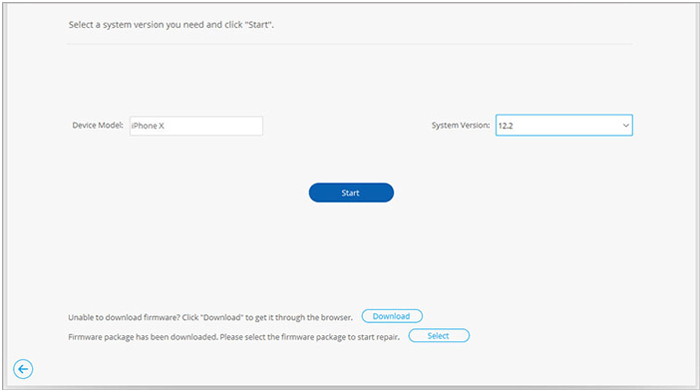 04When the firmware gets downloaded, tap on Unlock Now to continue with the unlocking process. Your phone will be successfully unlocked in a few minutes.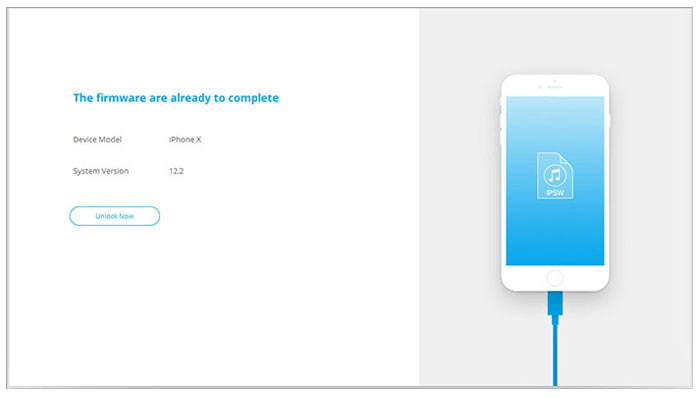 Remember, all your files will be deleted from the device. So, back up your iPhone before starting the unlocking procedure.
Further Reading:
How to Unlock a Disabled iPhone without iTunes? 4 Easy Ways You May Not Know
How to Reset iPhone without Apple ID Password in iOS 16 and Earlier Versions?
Way 2. How to Erase Disabled iPhone Using Find My iPhone
Find My iPhone helps to find, lock, or even reset an iOS device remotely; thus, it's a great method to reset a disabled iPhone. However, before using this feature, you should have an Apple ID with its passcode because you must sign into your Apple account. Here's how to erase disabled iPhone using Find My iPhone:
Step 1. Access the iCloud website on a PC or another device and log into your Apple account with the correct credentials.
Step 2. Tap on the Find iPhone button and choose All Devices.
Step 3. After that, choose the iPhone that's disabled and hit Erase iPhone to reset the device to its factory settings.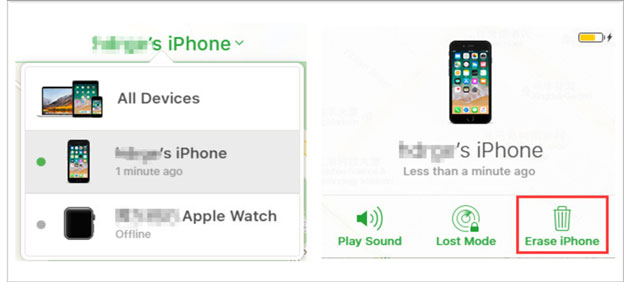 Way 3. How to Reset Disabled iPhone via iTunes
iTunes lets you reset an iPhone if it is disabled, but it will cost you your data since you'll have to erase files on the device. However, if there is a backup, then it won't be an issue.
Nevertheless, iTunes has many complications, and the process is cumbersome. To use iTunes, you must disable the Find My iPhone first before proceeding. Also, you will likely face connection errors if you haven't synced your iPhone to iTunes before. If you've synced the iPhone with iTunes before, then use these steps to factory reset the disabled iPhone:
Step 1. Using a USB, link the iPhone to PC. Click your iPhone's name, then head to the Summary section.
Step 2. Tap on the Restore iPhone button to initiate the restoration process, which will revert your iPhone to its factory settings, erasing all of its content and settings in the process.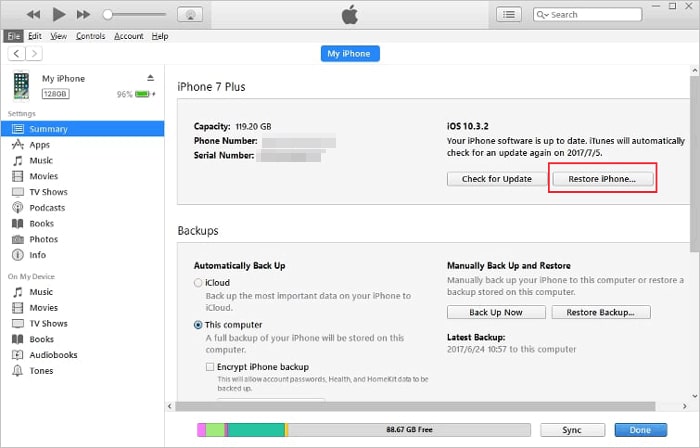 Learn More:
[Solved] How to Unlock Disabled iPad without iTunes | Latest Guide
4 Ways to Restore iPhone without Updating iOS Firmware [Trustworthy]
Way 4. How to Recover Disabled iPhone via Recovery Mode
If you have never synced the iPhone to iTunes, you will see errors like 'iTunes cannot connect to the device since it has a password. Enter the passcode before connecting to iTunes'. Therefore, you will have to remove the disabled screen with the following steps.
4.1 Put your iPhone into Recovery Mode:
iPhone 8 or later:
Press the Volume Up and Volume Down keys, and release them.
Press the Side button and release when you see the Recovery Mode.
iPhone 7/7 Plus:
Press the Volume Down and Side keys together.
Release when Recovery Mode appears on the screen.
iPhone 6s or earlier:
Simultaneously press and hold the Home button and the Side button on your iPhone.
Keep holding both buttons until the screen displaying the Recovery Mode appears.
4.2 Restore your iPhone in Recovery Mode:
Step 1. Launch iTunes on your computer and connect your iPhone to the computer using a USB cable.
Step 2. When the option to Restore or Update appears, select the Restore option.
Step 3. Please be patient and wait for the process to complete. Once it finishes, you can set up your iPhone as a new device.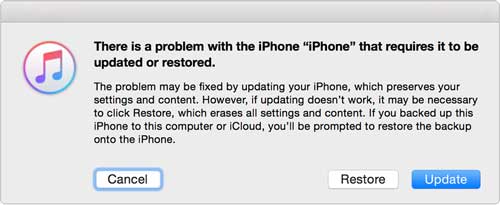 Also Read:
4 Methods to Remove Apple ID from iPad without password (Easy & Quick)
How to Remove Activation Lock without Previous Owner
Way 5. How to Factory Reset Disabled iPhone with Siri
Siri is a personal assistant that can do a lot. It not only tells the weather but also unlocks any disabled iPhone. Generally, it's considered a loophole and is not an official way of unlocking a device.
This method will only work on iPhone devices operating on iOS 8 to 10.1. Here are steps to reset an iPhone via Siri:
Step 1. First, activate Siri, then ask for time to switch on the iPhone's clock. When the clock appears, click on it, then choose the + button and add a new clock.
Step 2. On the new screen, select a city. Type in anything in the space. Click on what you've written twice and choose Select All.
Step 3. On the options that appear, select Share.
Step 4. On a new window, choose the Message button and enter anything in the To field.
Step 5. Choose Return on the keyboard. Click on the + icon and choose Create New Contacts from the list of options.
Step 6. Choose Add Photo and Choose Photos. Photos albums will open, and your device will be unlocked.
Now, you can go back to Home and create a new password.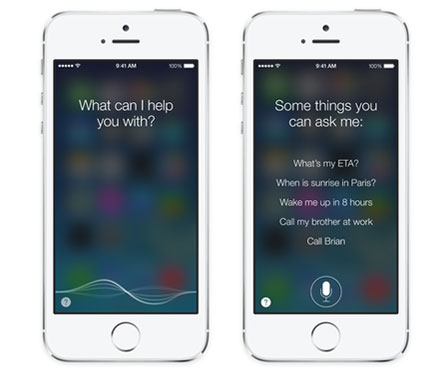 Words in End
If you ever encounter a disabled iPhone after entering incorrect passcode many times, you must reset it to remove the lock. The ways outlined in this article will help you reset a disabled iPhone without a hassle. Of all the methods, the first way of using an iOS Unlock is the most effective and not complicated.
Related Articles:
How to Bypass iPhone Passcode Step by Step? (5 Amazing Ways)
How to Bypass iPod touch Activation Lock Easily? 4 Ways You Cannot Miss
How to Unlock iPhone Without Passcode Effortlessly [Top 6 Ways]
How to Bypass iCloud DNS Locks Easily? [2 Methods Offered]
How to Unlock iPhone with Unresponsive Screen? [Full Guide]
[Solved] How to Unlock Disabled iPad without iTunes | Latest Guide