YouTube TV is an amazing platform to stream and watch online content. Provided you're within the unrestricted locations, you can watch any content on YouTube TV. What happens if you're outside the allowed regions? Is it possible to change your location? Well, to help answer that, this article will provide a detailed guide on how to change location on YouTube TV. You'll learn about the third-party location spoofers and VPNs to use.

Part 1. FAQS About Changing YouTube TV Location
Q1. Is it possible to watch YouTube TV outside my home area?
Yes, it's possible to watch YouTube TV outside your home area. Although you'll have this restricted under normal circumstances, you can use a reliable VPN tool that will allow you to watch YouTube TV undetected from a different location.
Q2. Can I use VPN to change location on YouTube TV?
The primary objective of a VPN is to allow you to access a product or service restricted to a given area. When turned on, the VPN servers will hide your exact location and allow you to use the location where watching YouTube TV isn't restricted. Therefore, this tool is reliable when performing a YouTube TV location change.
Q3. Can YouTube TV block a VPN?
Though not always, YouTube TV can block the IP address used by your VPN server. This mostly happens if your VPN is not a strong one. Therefore, when choosing VPNs, go for reputable ones that won't stop you from accessing this service. This article will outline some of the reliable VPNs currently in use.
Q4. Why is my YouTube TV not showing the correct location?
YouTube TV can display the wrong location if you constantly access it outside your home area with a device different from the one used during the initial setup. If you encounter this issue, the best thing is to update your location settings.
Also read:
How to Stop Parents from Tracking Your Phone | Prevent Monitor
How Do I Know If Someone Is Tracking My Phone? [Signs and Tips]
Part 2. How to Change YouTube TV Location Using Location Spoofers
Location spoofers allow you to fake your location to access products and services in restricted regions. This also applies to streaming YouTube TV. With a strong spoofer, you'll stream YouTube TV services uninterrupted without detection. This is because the spoofers allow you to select a virtual location from which YouTube TV access is allowed.
Read on to learn the two most recommended spoofers to hack locations on YouTube TV.
1. Change YouTube TV Location Using iOS Location Changer
iOS Location Changer is the first tool we recommend for iOS users if you want to change YouTube TV location and stream freely. This GPS-enabled location changer allows you to easily fake your location and fool YouTube TV that you're within its unrestricted areas. iOS Location Changer comes with a map that allows you to select any location in the world from where you can virtually access YouTube TV.
iOS Location Changer is a computer-based application that allows you to change location in just one click.
Below are its unique features:
Set virtual location on iOS devices quickly.
Import/export GPX files to aid in a location change.
Customize routes used for driving or cycling.
Follow the steps below to use this YouTube TV change location tool:
01Download a free version of iOS Location Changer, then install and launch it on your computer. After that, click the Start button in the main interface, then connect your iPhone via USB. Ensure you tap Trust this Computer on your iPhone.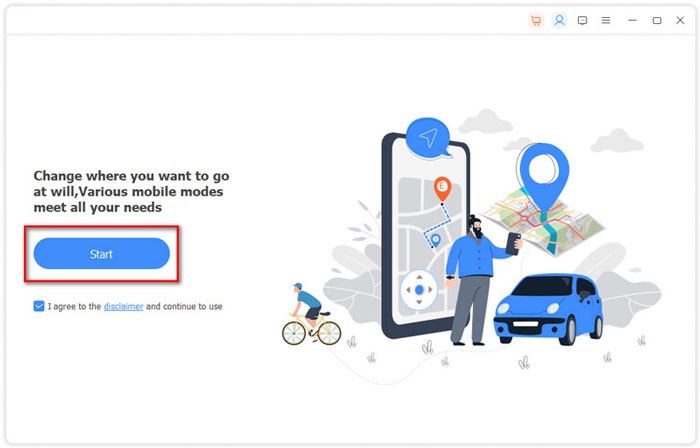 02Next, select the option for Modify Location. A map will then display your current location. To set a new virtual location, select any point within the map.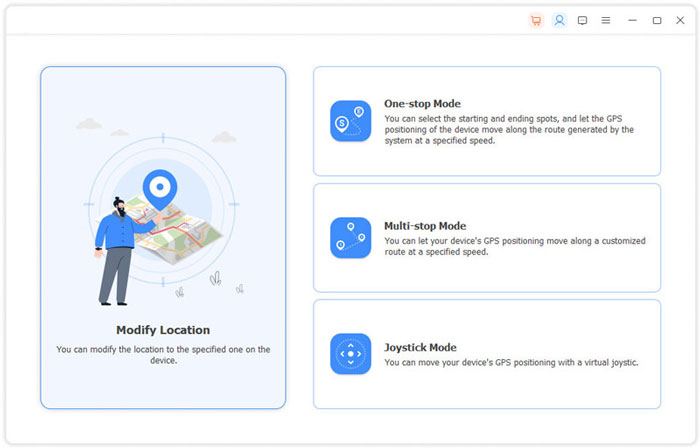 03Once you select your new YouTube TV location, click the Confirm Modify button. Lastly, click on the Move to button. You can now use the selected location to access YouTube TV virtually without anyone noticing.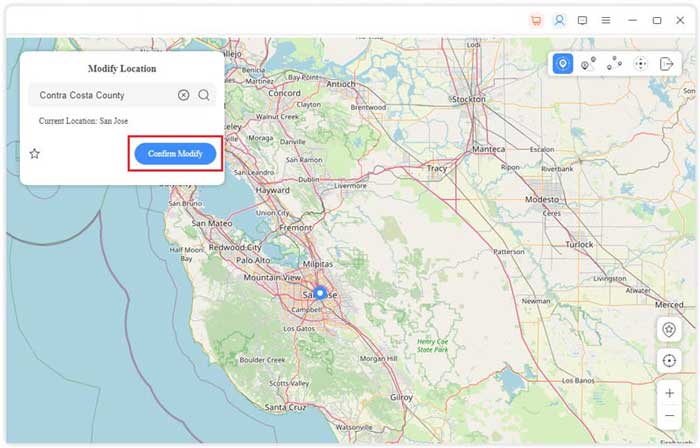 2. Change Location YouTube TV Using Android Location Changer
If you're an Android user who wants to access YouTube TV from anywhere worldwide, you should try Android Location Changer. This location spoofer tool allows you to fake your location and access the most restricted services. It's very easy to get started with this tool since you'll only need to select a virtual location on a GPS-enabled map and then start streaming YouTube TV like a pro.
This is made possible by the Teleport Mode feature provided by Android Location Changer. Although named Android Location Changer, this third-party tool works on both Android and iOS. You can easily fake YouTube TV locations with it.
Its core features include the following:
Fake GPS location in one click.
Simulate GPS movements and create customized routes.
Use mock locations on dating apps.
Use a joystick to fake GPS location when playing AR games.
Are you eager to perform a YouTube TV location hack using Android Location Changer? Follow the steps below to use it:
01Launch Android Location Changer on your computer and click the Get Started button in its main interface. Next, connect your Android or iPhone via USB and select the option Trust this Computer.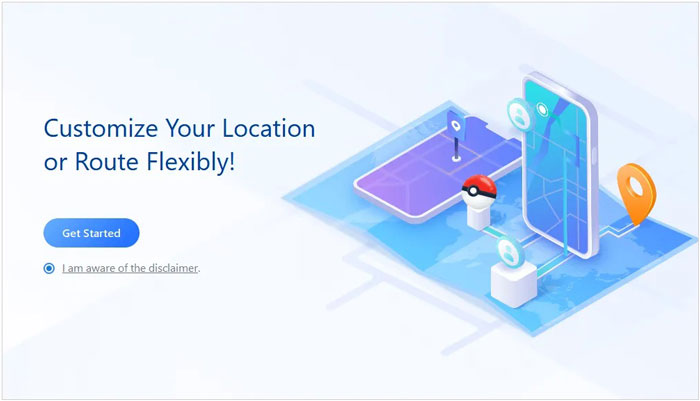 02Wait for a moment, and a map showing your current location will load. Next, click on Teleport Mode at the top right to pick a virtual location with no YouTube TV restrictions.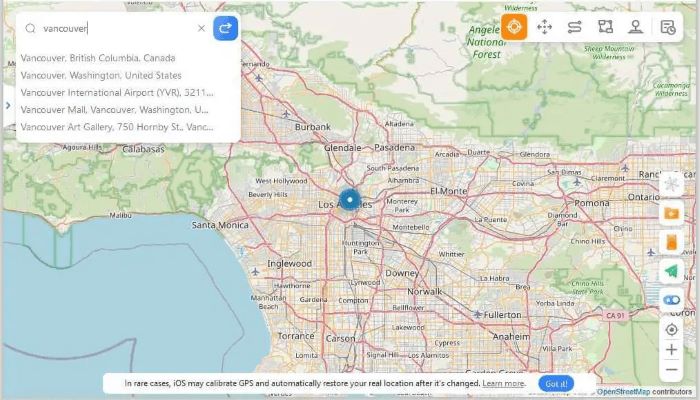 03Click the Move button to switch to the new location you've selected from the map. From there, you can start streaming YouTube TV without any location limitations.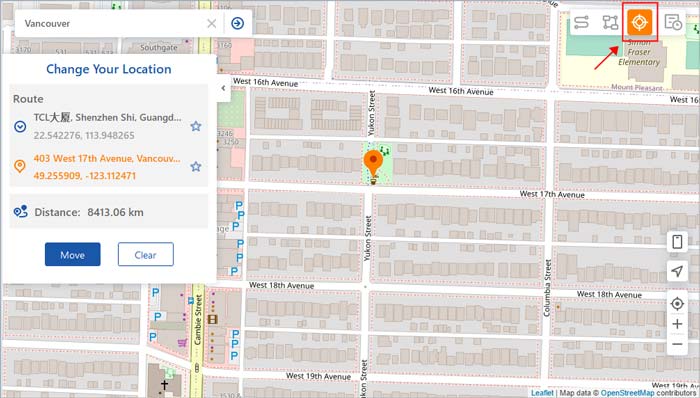 Part 3. How to Change Location on YouTube TV Using VPN
A virtual private network (VPN) service allows you to access streaming services restricted to specific regions worldwide. With a good VPN, you can stream YouTube TV, Hulu, Netflix, Disney+, etc. Concerning YouTube TV, a VPN allows you to bypass the setting for changing your location and stream from restricted regions.
Below are the steps on how to trick YouTube TV location using a VPN:
Step 1. Register for a VPN service and install its software.
Step 2. Log into the VPN app and connect the server to a location that doesn't restrict YouTube TV.
Step 3. Lastly, sign in to your YouTube TV account. From there, you can start streaming the service without restrictions.
Below is a list of trusted VPN services you can try out.
1. Using TunnelBear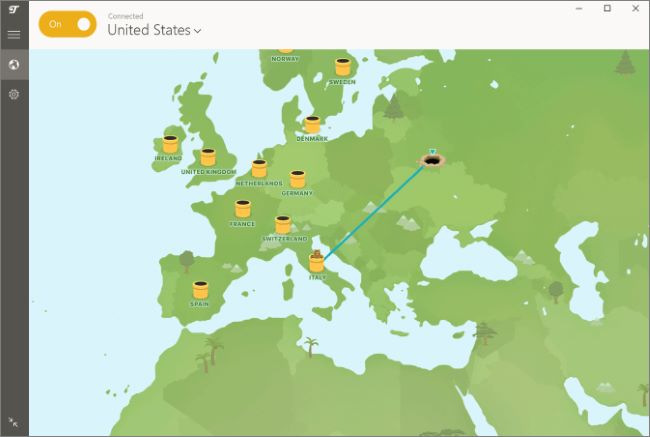 TunnelBear is a VPN service that provides users with a secure and private connection to the internet. It supports 256-bit AES encryption and has a no-logs policy; it doesn't store any of your personal data. It also has a kill switch feature. TunnelBear VPN offers obfuscated connections, a feature called GhostBear. This VPN service includes split tunneling, which lets you designate what traffic should pass through the VPN or bypass the VPN.
Here's the pricing plans of this VPN: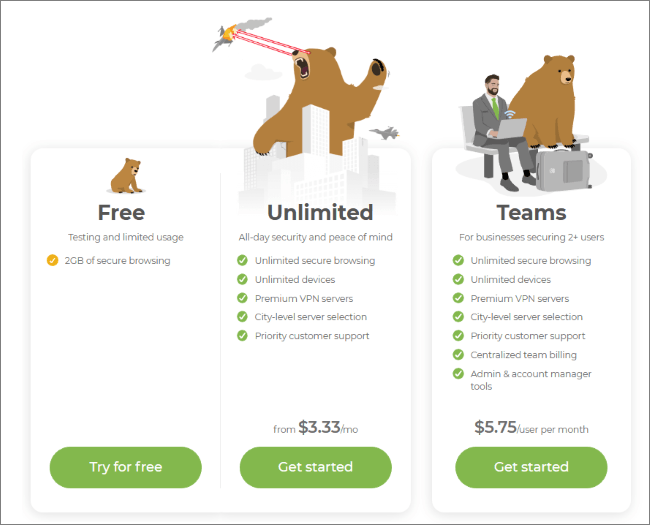 2. Using Surfshark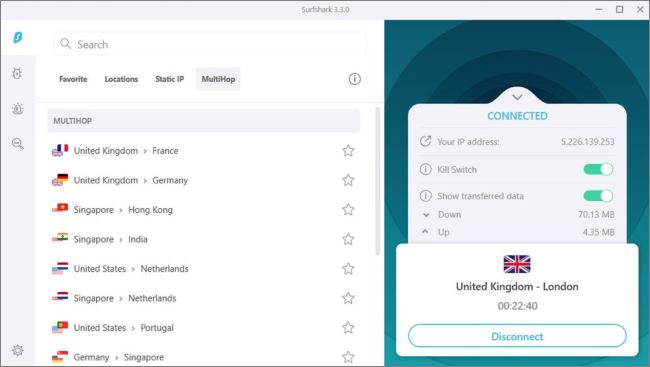 Surfshark allows you to access YouTube TV content using its US-based servers. It promotes data privacy with its encryption feature that helps to hide your browsing history. This YouTube TV spoof location tool allows you to change your virtual location anywhere.
3. Using Windscribe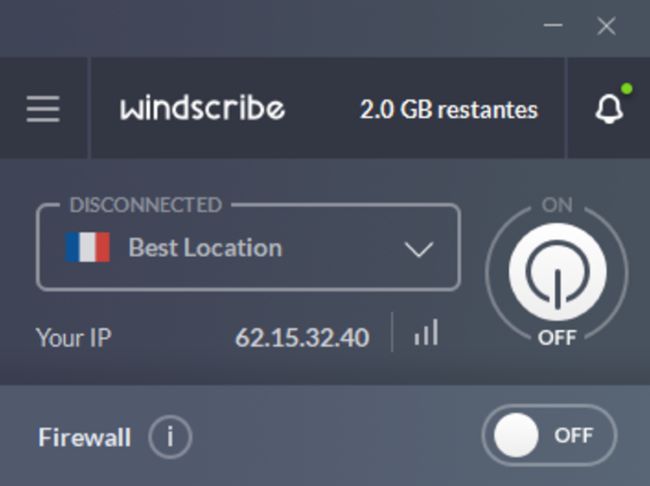 Windscribe is a VPN desktop application that work together to block ads, trackers, restore access to blocked content and help you safeguard your privacy online. It uses virtual private network protocols to encrypt and route a user's connection to one of its servers. It also helps you stop tracking and browsing privately on the web.
Windscribe VPN has paid versions that you can buy, but the free package can also handle some basic needs.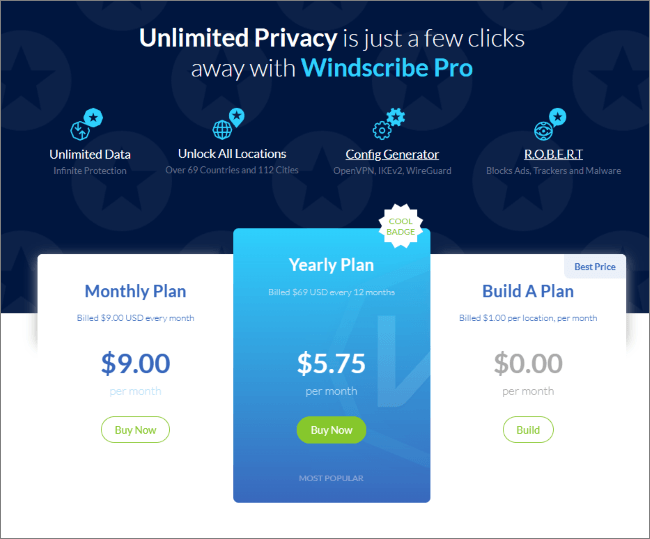 4. Using CyberGhost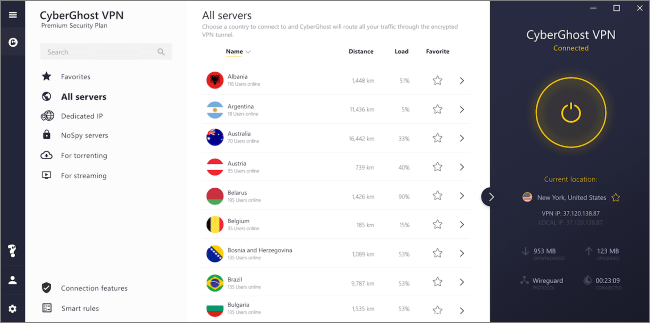 CyberGhost allows you to change YouTube TV locations in just one click. Its digital security features allow you to securely connect anywhere in the world using an IP address. This VPN service uses encrypted protocols allowing you to browse the web anonymously without anyone tracking you.
5. Using Atlas VPN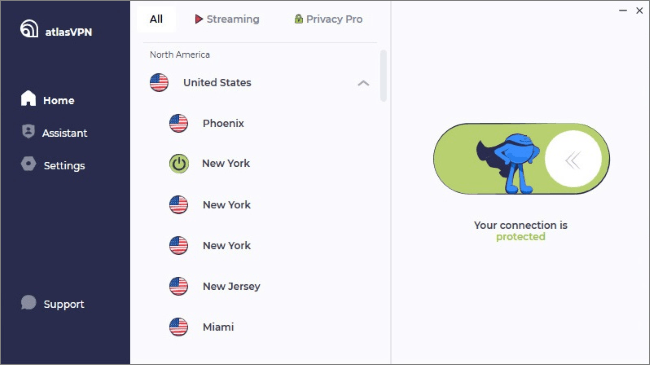 Atlas VPN allows you to freely access more than 42 locations worldwide. Powered by over 1000 servers, this VPN service lets you watch your favorite YouTube TV content from anywhere. This is because it easily bypasses location restrictions set up by YouTube and allows you to stream any service you want.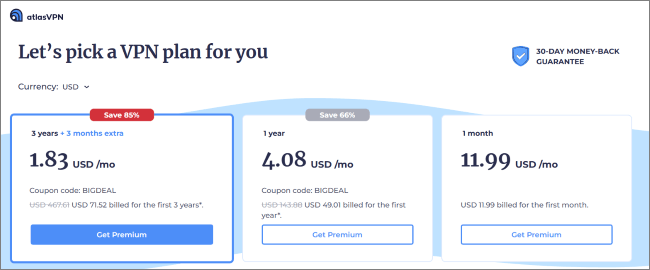 Got more relevant questions? Read:
3 Tricks on Hulu Location Changes: Easily Change Location on Hulu TV
How to Change Location on Hinge with Simple Steps (Reliable Guide)
Part 4. How to Change Your Location on YouTube TV by Changing Home Area  
YouTube TV recognizes your home areas based on a specific zip code. You'll normally provide this information when signing up for the service. Once you've signed up for a given home area, YouTube will allow you to view the programs for that region. If you want to change your home area, you can do it twice a year. You can change your home area using the following methods.
Change Home Area on Computer/Android:
Step 1. Sign in to YouTube TV and select your profile. Go to Settings, then tap on Area.
Step 2. Next, locate and click on the Home Area option. Click on the Update option. This will update the home area to your current location.
Change Home Area on iOS:
Step 1. Access your YouTube TV account and go to your profile. Tap on Settings, then Area.
Step 2. Navigate to the Home Area section and select the Update option. YouTube TV will detect and update your latest location as your home area.
Note: You can only change your home area twice a year.
The Bottom Line
This article has provided a detailed guide on how to change location on YouTube TV. The most recommended way to easily change YouTube TV location is via location spoofers like iOS Location Changer and Android Location Changer. Additionally, you can try out the VPN tools that we've discussed. Don't let YouTube TV restrict you, yet it's quite possible to change your location and access all the restricted content.
Related Articles:
How to Fake GPS on Android without Mock Location?
How to Change Location on Facebook Marketplace?
How to Stop Someone from Spying on My Cell Phone? [With Preventions]
How to Change Location on Bumble Easily? 5 Methods for You
Best Spoofing Apps for Pokemon Go on iOS and Android