If you do online dating, then you should know about Tinder. It is a dating app that gives you matches based on your location. Tinder does make it easy for people to find dates by giving them matches who are close by. So it's not necessarily bad; Tinder has been known as one of the best apps for finding dates online.
Changing your location on Tinder is possible if you subscribe to Tinder Platinum, Tinder Gold, or Tinder Plus. In fact, you can switch your location on Tinder to anywhere in the world. This can be helpful if you're tired of finding the same people in your vicinity or want to find some international love.
However, suppose you want to avoid subscribing to these services because of their costs or intend to change location on all your location-based applications. In that case, there is an alternative method for you. Keep reading this guide to discover how to change location on Tinder easily.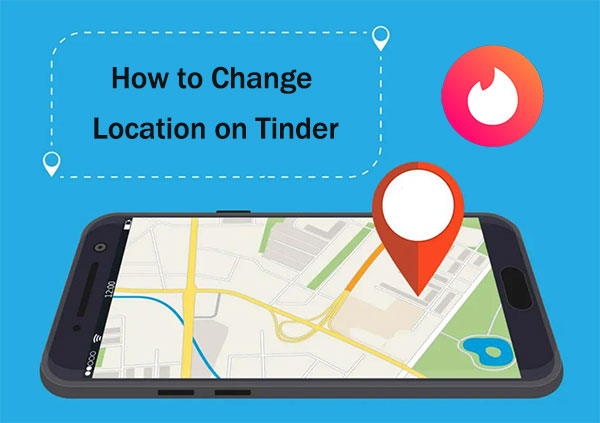 Part 1. Why People Want to Change Location on Tinder?
Tinder is a popular dating platform that allows you to create a profile and interact with other singles based on your GPS location. So, when does it become necessary to fake your location on the app? (How to change your location on Snapchat?)
The main reason could be that you want to connect with people from other places. For instance, if you are relocating to a different place for work in a few weeks, or perhaps you even want to go for a trip somewhere, changing location on your Tinder app before moving will enable you to meet new friends from the new place.
You do not want those people who know you to locate you on Tinder; maybe you don't want your friends or colleagues to see your profile. You may change your location to somewhere further away and still meet new people without being known.
You may like:
6 Feasible Ways to Spoof GPS Location on iPhone
One Click to Make Full Use of Location Services on iPhone
Part 2. How to Change Your Location on Tinder?
It is time to get your feet wet and discover ways to go to a new location on Tinder you've never imagined before. Now let's start.
Way 1. Change Your Location on Tinder Using Tinder Location Changer
How to hide location on Tinder or make Tinder spoof location? There are several ways to change your location on the Tinder app, but not all are as effective as using iMyFone AnyTo. This most convenient app can instantly change current location on Tinder without compromising your security.
With its GPS joystick feature, you'll be able to control movement direction. The app works on all Android and iOS devices and works well with all your location-based apps like Pokemon GO, Facebook, Twitter, Tinder, etc.
Key Features of Tinder Location Changer:
* Change location on Tinder for iphone and Android instantly in one click.
* No need to jailbreak your device while changing location on Android or iOS devices.
* Work well on location-based apps like Pokemon Go, Google Maps, etc.
* Joystick feature to simulate movement flexibly.
* Work natively with all Android and iOS versions.
Changing Tinder location with Tinder Location Changer is very easy. Check the below steps;
01Install Tinder Location Changer on the computer and launch it. Then hit the "Get started" option to go on. Using a USB cable to connect your device to the computer.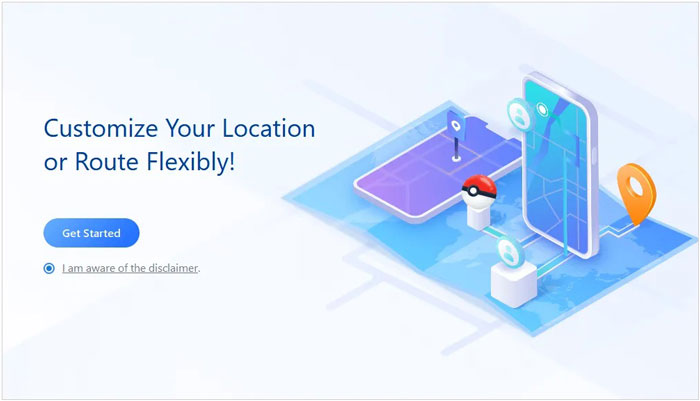 02Hit the "Teleport" button at the top right corner. Enter your location in the top left box. Also, you may enter the address in the search bar if you like.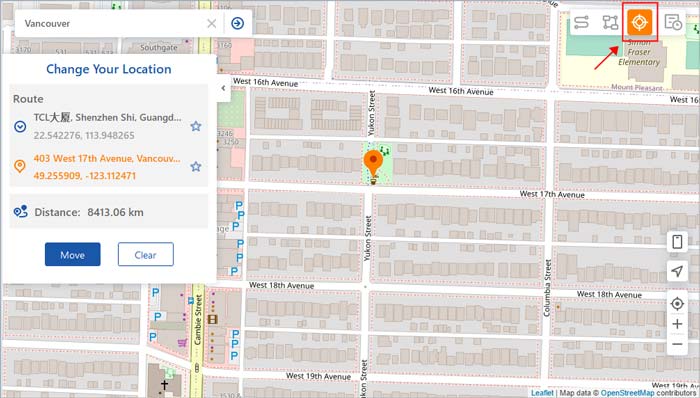 03Click on the "Move" button when it appears on the interface. Once you do that, your location will instantly change to the selected location.
Way 2. Change Tinder Location with Tinder Passport
Can you set your Tinder location to somewhere else? Tinder Passport is a feature available on Tinder Gold or Tinder Plus subscriptions? but it's free in some situations. As a user, you can search for the name of a city, start a conversation with people from your selected destinations and give likes.
To fake your location and match with people from different parts of the world, you must subscribe to Tinder Gold or Tinder Plus. To subscribe, click your profile icon, tap Settings, and then subscribe to Tinder Gold or Tinder Plus, and you are good to go. Next, use the procedure below to change country on Tinder for free:
Step 1: Tap your profile icon.
Step 2: Tap "Settings".
Step 3: Tap "Location" (on your iOS) or "Sliding in" (on your Android).
Step 4: Tap "Add a new location" to change location on Tinder without paying.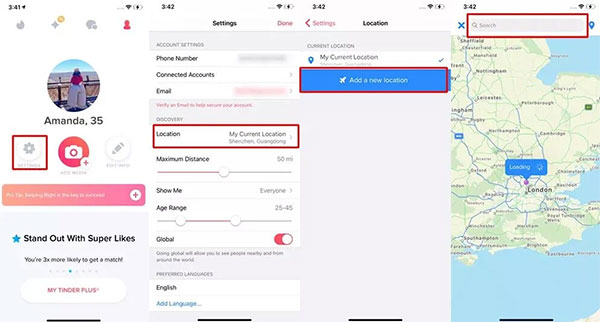 Way 3. Change Location on Tinder via Fake GPS App
Can you change location on Tinder on Android? Well, if you're an Android user, you can set location on Tinder by downloading third-party applications such as Fake GPS. The app work by deceiving your apps and device into thinking that you are in a certain place, but, in reality, you are not.
To use the Fake GPS app to trick Tinder location, simply follow the steps below;
Step 1: Install the Fake GPS app on your Android phone.
Step 2: On your phone, open "Settings" and navigate to "Developer options". Tap this option seven times to enable it.
Step 3: Go to the "Allow Mock Locations" option and tap on the box to check it.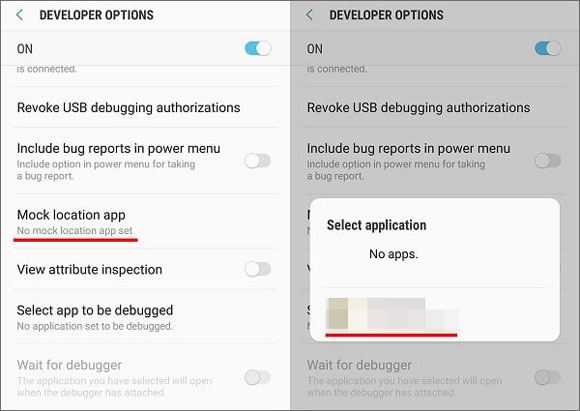 Step 4: Go to "Select Mock Location App" and select the Fake GPS app you downloaded.
Step 5: Open Settings and select Location, then select an option that lets GPS determine location.
Step 6: Open the Tinder app and go to "Discovery Settings". Change your location to a place of your choice.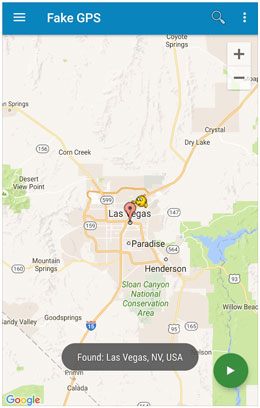 See more:
Why Is My Location Wrong on My iPhone? (Fixes Included)
How to Change Home Address on iPhone? 5 Ways You Will Need
Part 3. FAQs about Changing Tinder Location
Q1. Why can't I change location on Tinder?
You can only hide your location by subscribing to premium Tinder services. For the free service, this option is disabled. In Tinder Gold and Tinder Plus, there is a section on your app where you can control the profile and choose whether or not to show the location. The other alternative is to do away with permission granted to your Tinder app. If you deny your app permission to access your location, your location will not be visible to other users. However, Tinder shows people based on location; therefore, the last method may not work.
Q2. How to turn off the location on Tinder?
On iOS and Android, Tinder has the option to turn off location. Below are the steps to disable location on Tinder:
Step 1: Open your Settings and select "Apps".
Step 2: Scroll up to the Tinder application.
Step 3: Tap it and then select a location.
Step 4: You can select "never" to restrict location access.
Conclusion
Tinder is a top-rated dating app with millions of users worldwide who want to new people every day. Spoofing Tinder location helps you connect with people from all over the world without necessarily having to travel. This is good news for you, especially if you wish to make friends in a foreign town before you get there.
While you have more than one way to spoof your location on the Tinder app, the most highly recommended method is using the iMyFone AnyTo app, which allows you to change your location to any place you like anytime, in a fast and easy way.
Related Articles:
How to Fake Twitter Location Easily | FAQs and Solutions [Proven]
How to Fake GPS on Android without Mock Location?
How to Fake GPS with No Root on Android? [8 Trustworthy Apps]
[Huawei Mock Location] How Do I Change My Mock Location on Huawei P40 Pro/P30 Pro/P20 Pro?
How to Change iPhone/iPad Location without Jailbreak in 4 Cost-effective Ways?
Top 10 iTools Virtual Location Alternatives for Android and iOS Devices
Explore the World from Home: How to Fake Location on Snapchat Map