How can you play Pokemon games on your iPhone? Installing an emulator is the most effective way to play Pokemon games on an iPhone. However, one main thing that made people shy away from using the emulators on iPhones is the need to jailbreak their devices. This leaves them without a warranty, and they can't get help from Apple if anything goes wrong with their device's firmware. Thanks to the certified alternative Stores, many options are now available, which help you easily immerse yourself into the game. Which is the best Pokemon emulator for iPhone? In this article, we have listed 6 wonderful Pokemon emulators for iOS devices.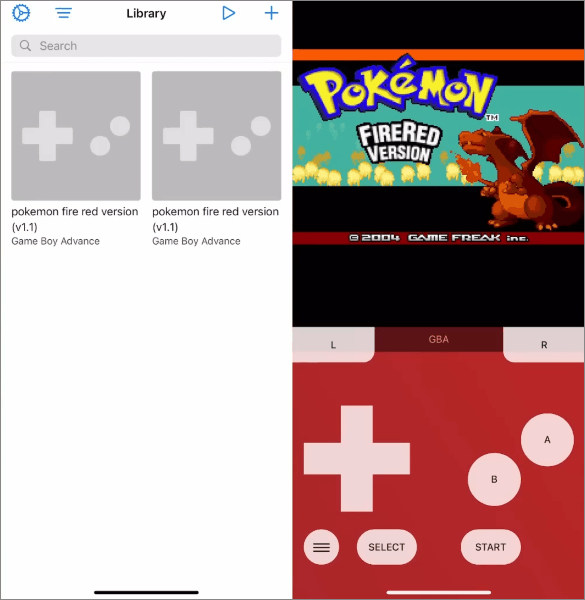 Part 1. What Is a Pokemon Emulator & Why Do You Need It?
Pokemon emulators are programs that imitate a gaming console, thus allowing users to play Pokemon and any other games specially designed for that system on their smartphones. Essentially, these programs are virtual consoles that replicate an original gaming system's software and hardware environment. This enables users to play games without requiring an actual console.
The major aim of Pokemon emulators is to recreate the gaming experience of classic Pokemon games like Game Boy, Game Boy Advances, Game Boy Color, Nintendo DS, etc. With the Pokemon emulator for iPhone, players will enjoy playing these games on any modern device and OS that isn't natively compatible with original gaming cartridges.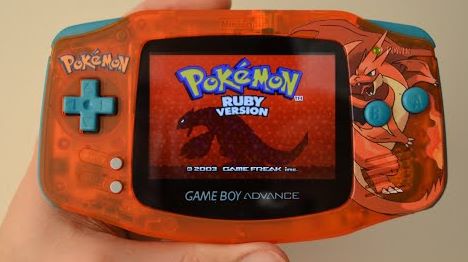 So, is it a great idea to have a Pokemon iPhone emulator? Below are the benefits that come along with using this program:
You can play any of your favorite Pokemon games while on the move.
Provide cheat codes to play or change your game how you desire.
Allow you to have many Pokemons.
Controller support.
Allow you to proceed from where you left off.
Help you make more accurate throws.
Part 2. How to Play Pokemon on iPhone Using Emulators
If you have an emulator, you will easily play any classic Pokemon game on your iPhone or iPad. These apps can simulate the OS of a gaming console on your iOS to let you access the game consoles on your iOS device. Since Pokemon emulators aren't legal, you need to get ROMS to play the games on your iPhone with these emulators. Since sharing the ROMs isn't allowed, you need to look for your own Pokemon ROM for iPhone.
Below are the top 6 rated Pokemon emulators for iPhone:
1. Provenance Emulator
Provence is a versatile Pokemon emulator that supports plenty of consoles, enabling users to play any of their desired console-based games on an iPhone or iPad. This emulator is quite easy to set up, and its features are in a clutter-free layout. Even though the interface isn't appealing to everyone, it is easier to navigate as it feels snappier.
What's more, the Provenance emulator enables you to load your games without lags. You may customize on-screen controllers as per your needs and preferences.
Another amazing feature that makes Provence an emulator worth a shot is its ability to enable users to directly download ROMs for their games and import them hassle-free. Overall, it is a capable Pokemon emulator for all iOS devices.
Key Features
Cloud storage.
Auto-save.
Show the FPS count.
Allow you to create your game map.
How to Install Provenance Emulator:
Step 1. Download Provenance IPA from the official website.
Step 2. After installing, click the + button to bring lists of IPA files installed on the phone. Choose Provenance and enter your Apple ID & password, and the installation procedure will start.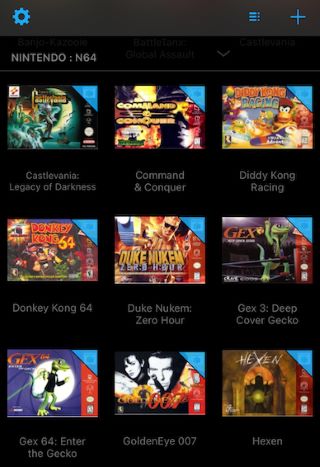 Step 3. When done, the Provenance app will show up on the home screen. Launch the Safari browser and go to your desired ROM website. Download the ROM.
Step 4. Choose Open in Provenance to allow the game to start automatically after downloading the ROM.
Also read:
[Solved] How to Use Pokemon Go Spoofer on iOS with No Jailbreak
How to Play Pokemon Go Without Moving [Detailed Steps for Android and iOS]
2. Game Play Color
Game Play Color is another awesome Pokemon emulator iPad that lets you play Pokemon games on iOS devices, including iPads and iPhones. The emulator now supports iOS 13 and iPad OS.
Playing Pokemon on an iPhone has never been easier with this tool, as it supports GBC and GB games. It boasts numerous versatile features like offline support to help you play games without WiFi.
Key Features
Supports GBC and GB games.
Cloud syncing.
Multiplayer support.
Offline support feature.
How to Install Game Play Color:
Step 1. First, ensure you have downloaded ROMs on Google Drive. Head to the Game Play Color site on the Safari browser.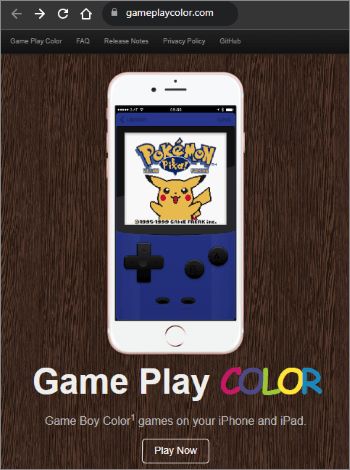 Step 2. Click the Share icon at the lower part and choose Add to Home Screen.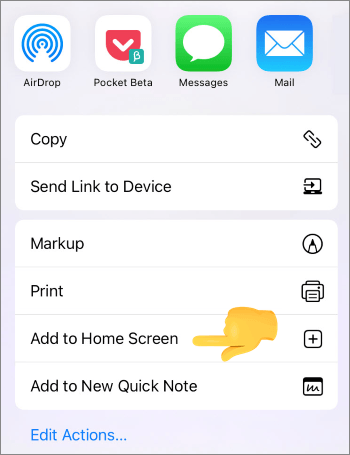 Step 3. Click the Add option from the window, and you'll see the Game Play button on the phone's home screen. Then tap it.
Step 4. Log into your Google Drive after opening the app, then sync the account by copying the access code you get. All compatible ROMs will appear on your phone's screen; click on the game you wish to play and start playing the classic game you want.
3. Delta Emulator
Looking for a Pokemon Red emulator on iOS? Delta has got to be the emulator you are seeking. This app has awesome features like console skins, making it feel like you are playing your favorite handheld.
Delta supports iOS 10 versions and above and many classic and modern consoles, such as GBC, GBA, and DMG, to name a few. This means Pokemon Red, Snap, and Emerald are here. Additionally, many exciting features like cloud syncing and multiplayer facilities are available in this app.
You don't have to worry when leaving your device on charge for days to keep progress. This handy Pokemon Emulator lets you make the save states and sync with the cloud. What's more, you can use cheats to proceed if you are struggling.
No jailbreaking of devices with this tool. All it takes is installing the program and start playing Pokemon.
Key Features
Many features, such as cloud syncing, multiplayer, etc.
Support iOS 10 and above.
Support various consoles like GBA, GBC, NES, etc.
No jailbreaking of iPhone.
Support iPad devices fully.
All the games are available in one place.
User-friendly interface.
How to Install Delta Emulator on iPhone through Emus4U:
Step 1. Launch the Emus4U page and tap on the Install Emus4U tab. Follow the instructions to install the emulator on your iPhone.
Step 2. When Emus4U applications appear on the screen, head to Settings and click on General, followed by Device Management to trust the Emus4U app.
Step 3. Now open the Emus4U app, head to the emulators' section, then search Delta. Click on the Get button.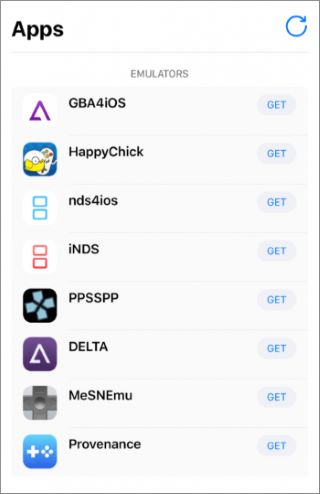 Step 4. Click on Install from the popup page. After the emulator is downloaded on the phone home screen, you should head to Settings, General, click Device Management and trust Delta profile. The Delta emulator will be installed on your iOS device. You will then be able to play Pokemon games on your iPhone.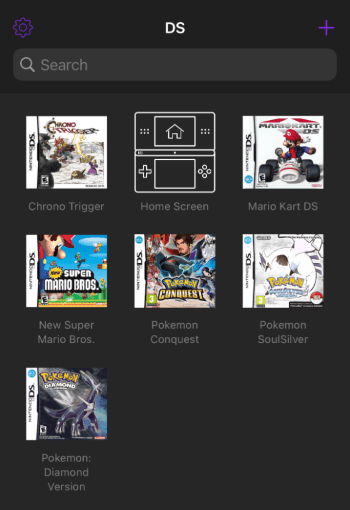 4. GBA4IOS Emulator
Many emulators are available online to download, so finding the genuine ones can be challenging. The GBA4iOS is one of the best emulators online for iOS devices. In addition, it supports all iOS devices operating on iOS 7.0 and higher. It's a predecessor of the Delta emulator, so it is no surprise you may find these two similar.
With this emulator, you can easily link up other devices, trade, and battle with any Pokemon you are playing. You will find numerous neat features to use. You may enter the cheats, save progress, and do much more.
Its interface is very easy to use. The best part is that you do not need to jailbreak the device before using it. However, note that Apple does not enable emulators on the App Store. That's why you must find a way to download GBA4iOS on the iPhone.
Key Features
No jailbreak is needed.
Allow emulation and support GBA, GB, and GBC games.
Many features include Dropbox support, multiplayer support, save states, cheat codes, etc.
Many retro games are available.
Event distribution.
How to download and install the GBA4iOS emulator on an iPhone:
Step 1. Go to the GBA4iOS website on an iPhone and hit the Download tab. Choose the version of the app you prefer. Tap on Install on the window prompt. When the Pokemon emulator is installed on the phone, tap on it, and you'll be asked to access the app. Tap on the Continue option to open the app.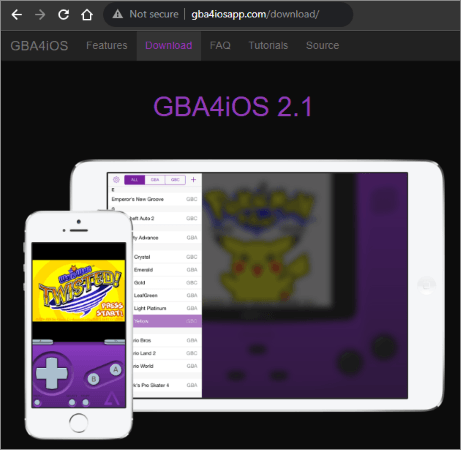 Step 2. If the emulator isn't working, modify the date by heading to Settings, then General, and clicking Date & Time. Set it to any date before 19/2/2014. Launch the emulator once again to make it start working. If it doesn't, you will have to change the settings of your date and time to Automatic. It's the main way to ensure the emulator works correctly.
Step 3. Tap the Settings button on the upper left section, log into your Dropbox account, and get the ROM you uploaded by switching to the Dropbox sync. Also, you can tap on the + button at the upper right corner. Select the Pokemon game you wish to download.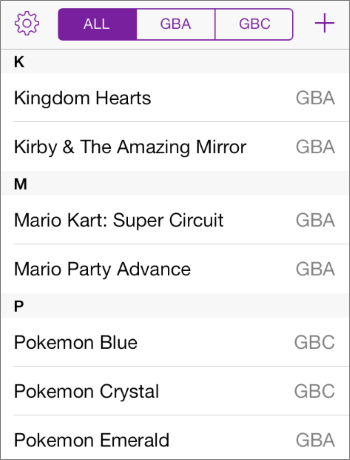 Step 4. Tap Download after you get the notification to install the game from the web browser. You will see the three tabs in the upper section of the app. Select the ALL tab to access Game Boy Advance and Game Boy Color games on the same screen. Click on the Pokemon game to start playing any game you want on the emulator.
5. Happy Chick Emulator
This integrated emulator tool lets you play many games on the iPhone. Its capability to emulate over 18 systems, such as DC, NGP, FAB, PSB, GBA, GBC, and much more, makes it stand out. It is your best choice if you need a powerful emulator app for your iPhone.
Happy Chick is packed with unending classic games like Super Mario, Street Fighter 97, Monster Hunter, and Pokemon. As such, there is a high chance to get your most favored vintage game here and play on your iPhone without jailbreaking the device.
What's more, it supports arcade and PSP games with an online multiplayer. Thus, you can easily lock horns with friends and other players to show your gaming expertise.
It is very easy to set up Happy Chick. Since it allows cloud synchronization, the Happy Chick emulator ensures the games are safely backed up and can be accessed on multiple devices and systems.
Overall, this emulator platform has everything Pokemon fans need to take their gaming experience to another level.
Key Features
Support cloud syncing.
Emulate over 18 systems.
Support cloud syncing.
Huge collection of games.
Support PSP games.
User-friendly interface.
How to install Happy Chick on iPhone:
Step 1. Visit the Happy Chick site on the Safari browser and tap Download. On the following page, press on the Install now.
Step 2. Choose to install the Happy Link tool and click on the Install option. The app will now show on your device's home screen.
Step 3. Head to Settings and General. Click on Device Management and tap the Trust option to allow the app to run on iPhone.
Step 4. Launch the application and turn on the app's location service. Happy Chick will now have been installed successfully. You can now start playing classic Pokemon.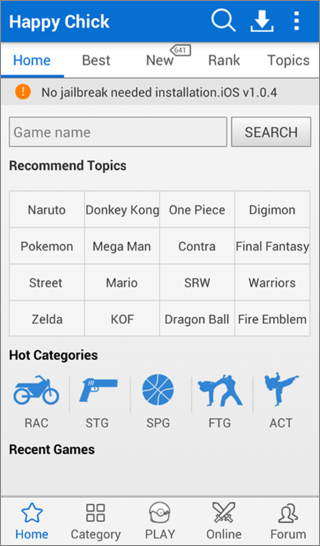 See also:
Most Reliable Pokemon Go Auto Catcher App on iOS and Android
Pokemon Go Cooldown Chart | What Is it? How Does It Work? [Ultra Guide]
Bonus: How to Play Pokemon Go on iPhone Without Walking
The best way to play Pokemon Go is to spoof your location to your desired location. Location Changer is a location spoofer that has emerged recently and is one of the top apps for fake GPS locations in Pokemon Go. It is one of the best location changer software that lets you change your location to any place without moving.
Key Features
Changes GPS location on iOS and Android.
Fake location without jailbreaking your phone.
Joystick to simulate movement.
Save GPX files for later use.
How to spoof location in Pokemon Go:
01Run Location Changer on the computer and click on the Get Started tab. Connect the iPhone/iPad to the computer via a USB.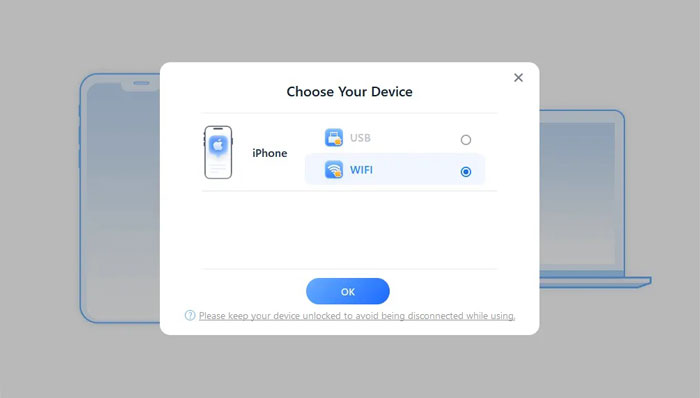 02Select the Teleport Mode, the third button at the top right section. Enter the address of your destination location or zoom, then drag the map to select a fake location. Tap the Move tab to change your GPS location to a new one.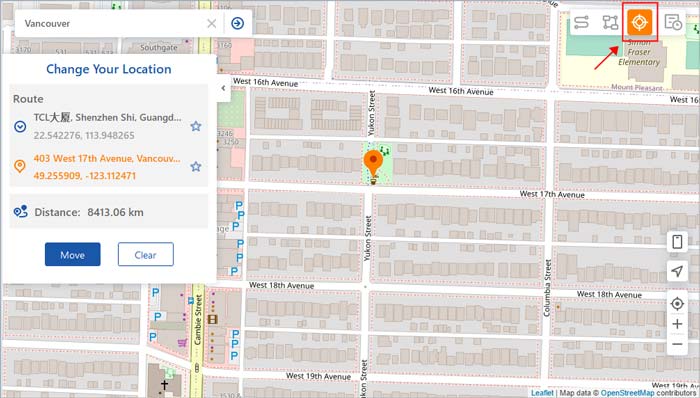 Conclusion
You now know the best Pokemon emulator for iPhone/iPad devices. Emulators allow users to enjoy various Pokemon Games on their devices, but the need for ROMs can make things complicated and tiresome.
With Location Changer, you can avoid such hassle as it helps spoof locations worldwide and play AR games freely.
Related Articles:
Dragonite in Pokemon Go [Everything You Need to Know]
Unveiling the Legend: Exploring the Mysteries of Eternatus Pokemon
What Is Spoofing in Pokemon Go? How to Spoof Pokemon Go? [Solved]
How to Spoof Pokemon Go on Android Safely? (Quick Guide)
Pro Tips for Pokemon Go Spoofer on Android: Master the Virtual Journey
Regional Pokemon Info & How to Get Regional Pokemon Without Traveling