The joy of playing Pokemon Go is catching an extra Pokemon and other game items. Although catching Pokemons manually is possible, you may get tired with time. This is where auto catchers come into existence. Which is the best Pokemon Go auto catcher app? Well, to help you answer that question, this article will discuss some third-party tools to use as auto catchers. You'll also learn about the most popular Pokemon Go auto catch devices.
Part 1. The Meaning of Pokemon Go Auto Catch
The term "Pokemon Go auto catch" refers to the ability to grab Pokemons automatically when playing the game. Unlike the manual method, catching Pokemons automatically saves energy and time since it entails using auto catch devices and third-party software.
In case you're wondering about its origin, the auto catch feature in Pokemon Go got introduced moments after the app's official release. With this feature, one can receive real-time alerts and notifications regarding a Pokemon or gift nearby. Therefore, you can easily grab your reward by hitting the auto catch button on your device.
You can also find the auto catch ideology on third-party tools since they allow you to select virtual locations from which you can play the game and unlock more rewards.
Part 2. The Most Reliable App to Auto Catch Pokemon in Pokemon Go
The Pokemon Go game grants its participants rewards in the form of Pokemons depending on the level they've reached in the game. Every player in this game strives to reach higher levels to reap more rewards. If you want to acquire Pokemons automatically without moving, you can use an auto catch app. This section will outline two of the most reliable Pokemon auto catch apps on Android and iOS.
1. Pokemon Go Auto Catch App iOS - iOS Location Changer
iOS Location Changer allows you to catch Pokemons automatically by faking your location without being detected. Since the Pokemon Go app is location-based, you can use this location spoofer to fool the app that you're moving, yet in reality, you aren't. In the long run, this third-party tool allows you to collect more Pokemons with the extra distance you've covered on the map.
This auto catcher app becomes handy if you don't want to move around or when the weather isn't favorable. You can use this tool on your iPhone or iPad. Below are its main features:
Play AR games like Pokemon Go without walking.
Auto catch extra Pokemons without much straining.
Set virtual location on iOS device quickly.
Create customized routes for easy movement.
You can follow the steps below to start catching Pokemons using iOS Location Changer automatically:
01Download a free version of iOS Location Changer, then install and launch it on your computer. Click the "Start" button in the main interface.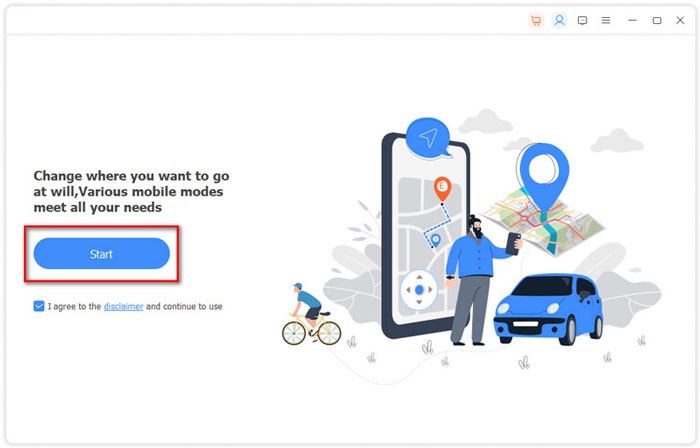 02Next, select the option for "Modify Location". A map will then display your current location. To set a new virtual location, select any point within the map.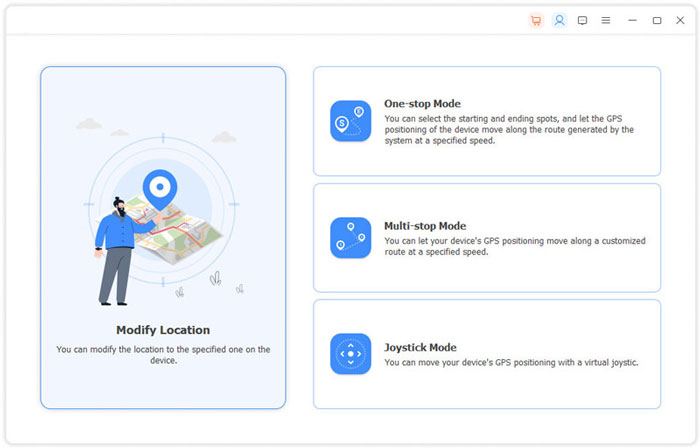 03Once you've selected your new location, click the "Confirm Modify" button. iOS Location Changer will now set a new location for you. You can then start catching Pokemons automatically from the new location.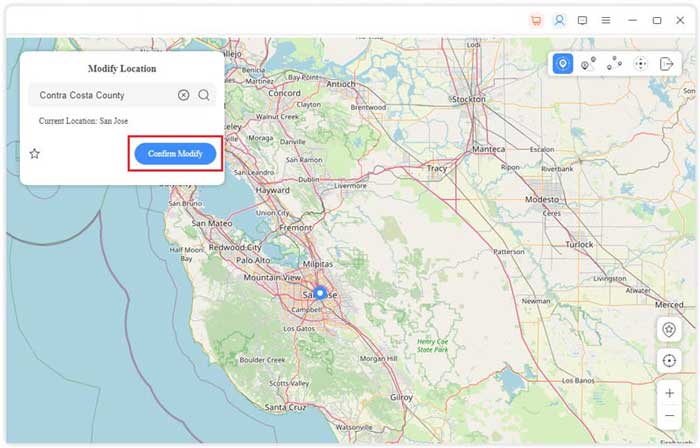 Read More:
Which Is the Best Fake GPS App for Android and iOS Devices? [Practical Options]
How to Play Pokemon Go Without Moving [Detailed Steps for Android and iOS]
2. Pokemon Go Auto Catch App Android - Android Location Changer
Android Location Changer is another auto catch app that allows you to use a fake GPS location to fetch extra Pokemons when playing. Once you've launched Android Location Changer, you can select any point on the map to use as your virtual location.
You can then start playing Pokemon Go from there and get free rewards. The game will detect that you're moving (yet that's false in reality). Android Location Changer therefore provides an automatic way to acquire additional Pokemons and other game items. The main features of this auto catch app include the following:
Grant access to geo-specific services.
Select a virtual location on location-based apps like Pokemon Go.
Set mock locations on dating apps.
Below are the steps to get started with Android Location Changer:
01Download and Install Android Location Changer
Launch Android Location Changer on your computer and click the "Get Started" button in its main interface.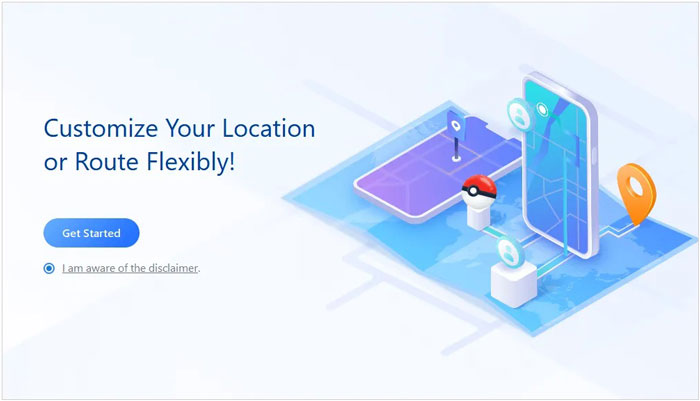 02Select the Location
Wait for a moment, and a map showing your current location will load. Selecting a virtual location allows you to auto catch Pokemons and get access to other game items.
Click the "Move" button to switch to the new location you've selected from the map. You can then start collecting extra Pokemons from the new location without strain.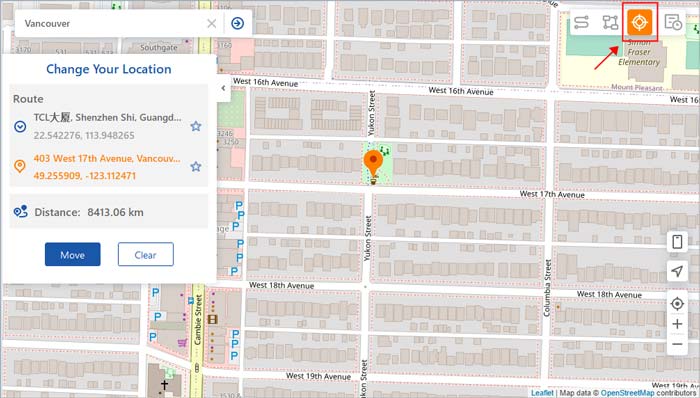 See Also:
How to Fake GPS on Android without Mock Location?
Easy Pokemon Go Spoofing on iOS Devices in Top 7 Ways
Part 3. Popular Pokemon Go Auto Catchers [Auto Catch Devices]
Apart from the Pokemon auto catcher apps mentioned above, you can also use auto catch devices to get extra Pokemons when playing the game. These devices are modified to alert or notify when a Pokemon is nearby. This increases the accuracy of catching a Pokemon or any other gift during the game.
You can purchase auto catch devices from online platforms like Amazon. Below are some of the most popular Pokemon auto catch devices.
1. Poke Ball Plus
Poke Ball Plus primarily serves as a controller. However, if paired with a smartphone, you can use it to auto catch Pokemons. This tool allows you to spin and catch game items by pressing the B button when used as a catching device. It can also grab items automatically from immediate PokeStops if you already have a Pokemon.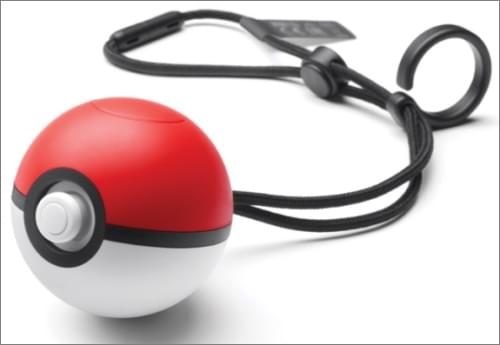 Below are its pros and cons:
Pros:
*Has a rechargeable battery.
*It's a controller that performs all the standard Pokemon catcher functions.
*Its battery can last for months.
Cons:
*Expensive.
*Prone to getting misplaced since you can't wear it on your wrist.
May Like:
How to Change GPS Location on Android in Different Tools (SAFE & FAST)
Best Spoofing Apps for Pokemon Go on iOS and Android
2. Go-tcha
This auto catch device was first introduced in 2017 and has gained significant popularity. With this device, there's no need to press a button before catching a Pokemon or other game items (it works automatically). Something unique about this device is its OLED screen that displays the tasks the Poke Ball is undertaking.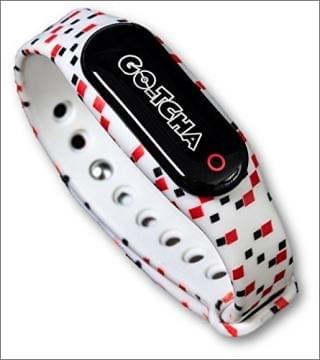 Below are the pros and cons:
Pros:
*Has a rechargeable battery.
*It allows you to catch Pokemons even when driving.
Cons:
*No support from Pokemon Go developers since a third party manufactured it.
Can't Miss:
How to Walk in Pokemon Go Without Walking? [Top 5 Ways]
How to Spoof Pokemon Go on Android Safely? (Quick Guide)
3. Pokemon Go Plus
Pokemon Go Plus is another unique auto catch device worn on the wrist or clipped to a cloth. This device lets you interact with the game without using your phone. The device comes with one button used to control the PokeStop and fetch Pokemons. It also comes with an LED light to inform you about the availability of Pokemons. If a Pokemon is nearby, the LED will flash blue. If the light turns green, it means that you can catch the Pokemon.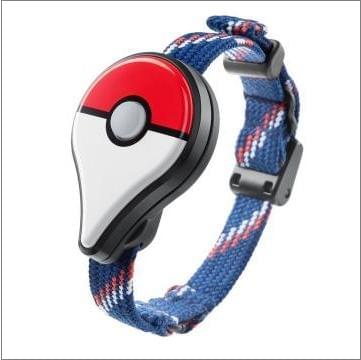 Below are the pros and cons of Pokemon Go Plus:
Pros:
*It contains a CR2032 battery that lasts several months.
*Water-resistant.
Cons:
*Expensive.
4. 247 Catcher
The 247 Catcher is a Pokemon Go auto-catcher that can be purchased on Amazon. It's a cutting-edge device designed to enhance the Pokemon Go gaming experience. It boasts an array of advanced features, along with a comprehensive and visually appealing design. With its impressive speed, this device can capture Pokemon in approximately 6.5 seconds, making it a highly efficient tool.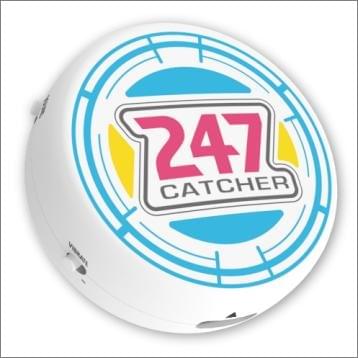 Let's explore its pros and cons:
Pros:
*It offers swift and precise Pokemon capture.
*Highly portable.
*Supports a wide range of mobile devices
Cons:
*Dependence on Internet Connectivity.
*Not free.
The Bottom Line
This article has talked about the best Pokemon Go auto catcher apps. The apps discussed above fool the game using a fake location to get some extra Pokemons. In addition to auto catcher apps, you can also use auto catch devices to get more game items. Don't forget to try out each auto catch device outlined in this article to find which one works best for you.
Related Articles:
[2023] Top 10 Pokemon Go Coordinates You Should Know
How to Hatch Eggs in Pokemon Go Without Walking [5 Methods You Should Try]
PokeGo++ Guide: Can PokeGo++ Work? How Can You Install It?
MockGo Guide - Learn More About This Helpful iOS Location Spoofer
How to Fake GPS with No Root on Android? [8 Trustworthy Apps]