Pokemon Go is an augmented reality game for mobile devices that lets players use the game's map to track down and capture virtual Pokemon creatures in the real world. The game uses a system of coordinates to help players find Pokemon by using their phone's location services and GPS functionality.
Many people have taken it upon themselves to figure out the best possible Pokemon Go coordinates for rare Pokemon 2022, but there is no concrete answer on what works best. We know it's not easy to find the rare, legendary Pokemon if you've played this game for some time now. You can only find the legendary Pokemon through the raid battles. This article introduces you to the best Pokemon go coordinates to catch Pokemon and the top-notch GPS spoofer to help you spoof Pokemon Go location to any place you want and catch more rare Pokemons.
Part 1: Best Pokemon Go Coordinates for the Rare Pokemon
Are you looking for the best Pokemon Go coordinates that you can use to roam around to catch rare Pokemon? Below is a list of the top coordinates you can visit to catch the rare Pokemon.
1. USA, California, San Francisco, Pier 39, coordinates: 37.808600, -122.409800
When looking for the best coordinates for Pokemon Go, USA, California, and San Francisco, Pier 39 cannot lack on the list. The jam-packed area in San Francisco is a hot spot for all Pokemon Go fans. This location has the rare Pokemons in the world. In addition to that, it also has a higher rare Pokemon spawn rate. As you navigate down the center, there is a great chance of hunting the shiny Pokemon or the water-type Pokemon that you have ever dreamt of.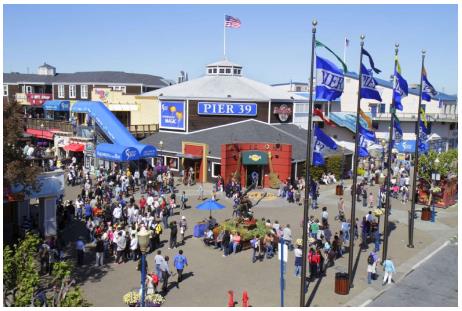 2. Brazil, Porto Alegre, coordinates: -30.031016, -51.234585
Porto Alegre, a location that has beautiful islands and beaches, is among the best Pokemon coordinates to find rare aquatic Pokemons. Porto Alegre, found in Brazil, is the best place for you to catch most of the water-loving Pokemon.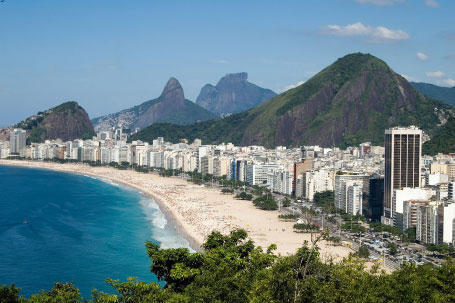 3. USA, New York, coordinates: 40.755205, -73.982997
This is a great place for hunting your best rare Pokemon. It is a land that has a lot of exquisite and dense landmarks. New York has been recognized as one of the places where you can get rare Pokemons. There is a higher opportunity of finding Pokemon as you explore areas such as Times Square and the surrounding. While looking for Pokemon in New York, you must ensure that the beautiful landmarks do not distract you.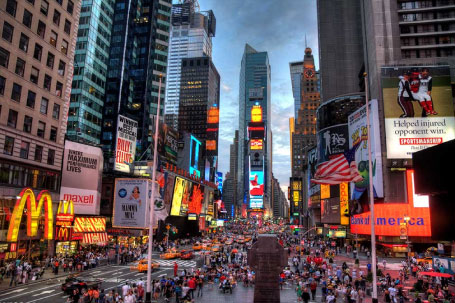 4. Peru, Chancay, coordinates: -11.562800, -77.270000
Peru is a small, historical and beautiful city that concentrates more on human culture. This a perfect coordinate for getting and catching the Pokemons of your choice. Peru has little artificial decoration, and the infamous tourist resort is the best location to get and catch Pokemon.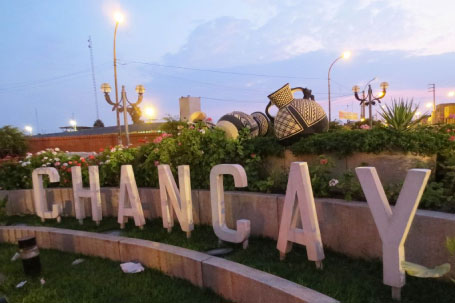 5. Coordinates: 36.574366, 139.238393 in Japan
This is one of the best coordinates for most pokestops that you should visit if you want to catch high CP Pokemon. At this location, you will find 10 to 15 Pokemon every time you spawn.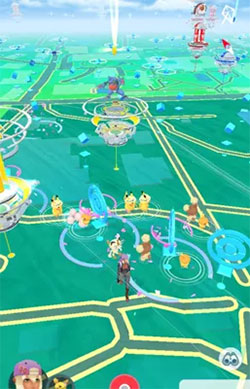 6. Brazil, Sao Paulo, Consolacao, Coordinates: -23.551200, -46.658400
This location is among the best for catching rare Pokemons. Regional and high CP Pokemons are available at this place. The possibility of catching Pokemon in this region is extremely high. In addition, this place gives you a good environment for evolving your Pokemons.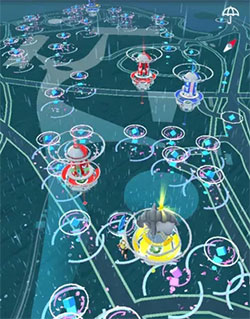 7. Sol, Madrid: Coordinates: 26.891674,-49.229126
Sol is one of the best spots for Pokemon Go, which has a lot of Pokemon. If you reach this spot, there's a higher chance of getting rare monsters.
You may like:
6 Feasible Ways to Spoof GPS Location on iPhone
One Click to Make Full Use of Location Services on iPhone
Part 2: Best Coordinates in Pokemon Go for Raids
We have now seen the best coordinates for the rare Pokemon Go. Therefore, let us now know the legendaries. Below are the best coords for Pokemon Go where you will find and join raids to win a chance to get a legendary Pokemon.
1. Spain, Zaragoza, coordinates: 41.6616, -0.8946
Zaragoza, a great city with deep culture and history, is the best location for raiding Pokemon Go monsters. At this location, you can find and get good raids and be able to catch your dream Legendary Pokemon.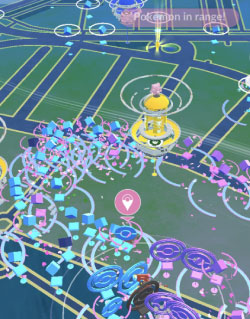 2. Japan, Tokyo, coordinates: 35.669590, 139.699690
This is where Asian users can find and catch the best Pokemons. In these coordinates, there are many raids that you can join and get the best Pokemon.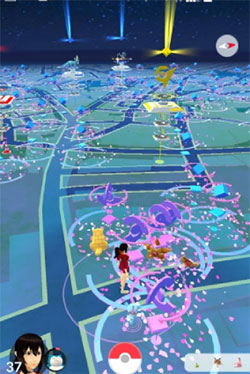 3. Brazil, Indaial coordinates: -26.89319, -49.22981
This is another good location for hunting Pokemon. You can participate in the raids available here and be able to catch the Pokemon of your choice. Look through this coordinate and know the best raid you can join and benefit from.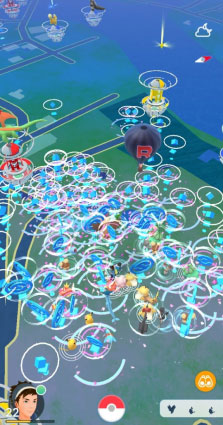 See more:
Why Is My Location Wrong on My iPhone? (Fixes Included)
How to Change Home Address on iPhone? 5 Ways You Will Need
Bonus: Spoof GPS Location to Pokemon Go Best Coordinates
You must be very creative to catch rare Pokemons. One of the things that you should know is that you need to be able to access locations where there are high chances of getting and catching the Pokemon of your choice. Therefore, it is prudent to have a tool that will enable you to fake your location easily. One of the best location spoofing software is GPS Changer.
GPS Changer makes the work of finding Pokemon from your house easy and fun. This perfect tool will enable you to achieve your goals without much stress. You do not have to jailbreak your device. You can be able to make movements, pause, and resume your movement with ease. GPS Changer provides you with a joystick that enables you to make better control.
Key Features of GPS Changer:
* You can easily spoof to any location on Android and iOS.
* Joystick for better control of GPS movements.
* Compatible with various location-based applications like social platforms, AR games, etc.
* Export/Import GPS files to save the best routes.
* No need to jailbreak your device to make locational changes
* Compatible with both Android and iOS devices
Using GPS Changer to fake location for the sake of catching your favorite Pokemon is a very easy and simple task. Follow the below instruction to be able to fake your location:
01 Download and Install the application
Download, install and launch the GPS Changer on your personal computer and then click on the "Get started" option.
Connect your phone to your computer using a USB cable. After that, you will be requested to unlock your device. Unlock it and click on "trust this device" on your phone. To complete the process, enter the screen password again.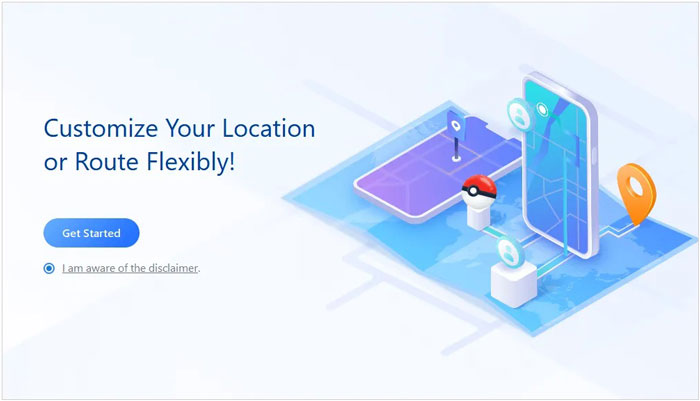 02 Load the Map
The program will start loading the map instantly. Find the location of your choice once the map loads successfully. At the right corner of the main interface, select "Teleport Mode", which is the third on the list.
Zoom in and then zoom out by scrolling on the mouse to select your best destination. Another option is that you can enter the GPS/address coordinates on the upper left side to search for the destination.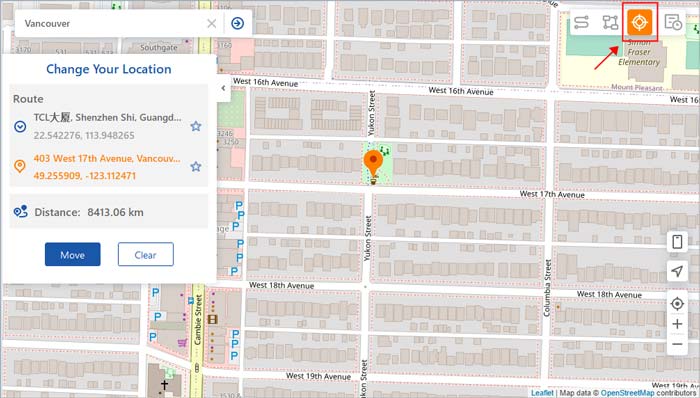 03Choose your preferred location
A sidebar will pop up showing your destination coordinates, distance, and name will pop up. Click on the "Move" button to relocate to the new place.
Conclusion
As you have seen, you must be strategic to be able to catch Pokemon in a fantastic way. Now you know the best coordinates where you can find and get the Pokemons of your dream. The main challenge was how to fake your location to that place, and we have seen that you can use a location spoofing tool. GPS Changer is a location spoofing tool that is easy to use. Do not waste your energy finding Pokemons in other places. Look for Pokemons on the best coordinates by using GPS Changer.
Related Articles:
How to Fake Twitter Location Easily | FAQs and Solutions [Proven]
How to Fake GPS on Android without Mock Location?
How to Fake GPS with No Root on Android? [8 Trustworthy Apps]
[Huawei Mock Location] How Do I Change My Mock Location on Huawei?
How to Change iPhone/iPad Location without Jailbreak in 4 Cost-effective Ways?
Top 10 iTools Virtual Location Alternatives for Android and iOS Devices