Top 3 Android Memory Manager to Make Full Use of Android Memory
Every device that is manufactured be it a laptop, a notebook, a PDA, a smartphone, a tablet or smartphone needs to have RAM. Ram has several important functions in the device and without it, they would not be possible. For starters it acts as a bridge between the processor and other components. It acts as a temporary storage of data and information before they are processed. Most of the time, it is necessary to own an Android memory manager app so as to make you be able to manage the memory by knowing which app is taking app too much memory as well as the available memory.
Let's take a look at the best Android memory manager apps this article list for you. Learn the main features for each of them and pick up the one you like best.
Part 1 - Three Best and Free Android Memory Management Tools
Top 1. Memory Manager by Tacoty JP
The free app is developed to help Android users to manage their memory. It allows one to easily check the terminal memory as well as manage the app. The app allows the user to check information of the SD card, graphics and phone memory as well. From the application management screen, you can select and uninstall apps with a single tap. The app has an easy to use interface since it has only three buttons.
You can download Memory Manager by Tacoty JP from Google Play Store >>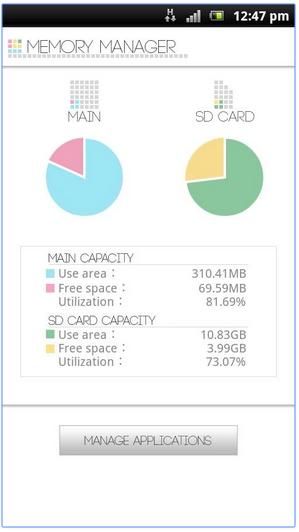 Top 2. Memory Manager by JRummy Apps Inc
This app is developed to be more than a task management tool. It is designed to improve the overall performance of the device and also prolong its battery juice. The app has advanced features but if you want to access them, you need to root your device. There are two working modes and they include the Mini free manager and task manager. The minifree manager is for internal memory while the task manager is used for cleaning up the memory.
You can download Memory Manager by JRummy Apps Inc from Google Play Store >>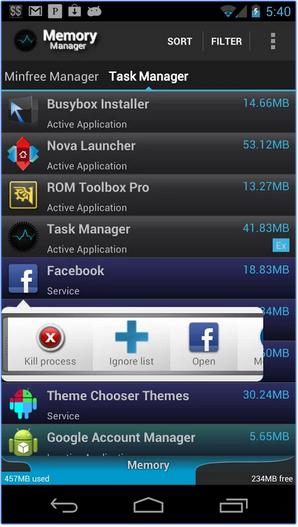 Top 3. SanDisk Memory Zone
The app provides the user with the ability of managing their phone, their SD card and the cloud. The app allows the user to move files easily from the memory card to cloud services such as DropBox, Skydrive, Google docs and SugarSync. It allows the user to also set a password so as to protect the videos and photos.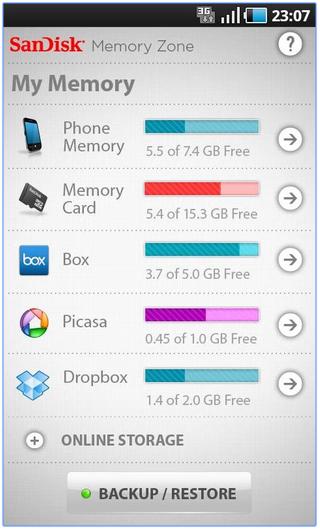 You can download SanDisk Memory Zone from Google Play Store >>
Part 2 - How to Install Android Memory Manager Securely with Android Assistant
Once you have navigated to your desired app, you can use the Coolmuster Android Assistant (with its Mac version) application to install the apps securely. It is developed to help Android users manage their devices as well as the files contained in the device. The application is compatible with both Windows OS and Mac OS therefore users can pick any. The application allows Android users to manage their apps by downloading favorite apps from the store, installing them, deleting obsolete apps and exporting to the PC.
How to Install, Uninstall and Export Memory Manager Apps?
Step 1 - Download, install and launch the application on your PC. Connect your device via the USB cable provided or via WiFi.
Step 2 - If you want to add the memory manager app to your device, click on "Install" button, to transfer apps from your device to your PC by clicking on "Export" and you can remove useless apps by clicking "Uninstall".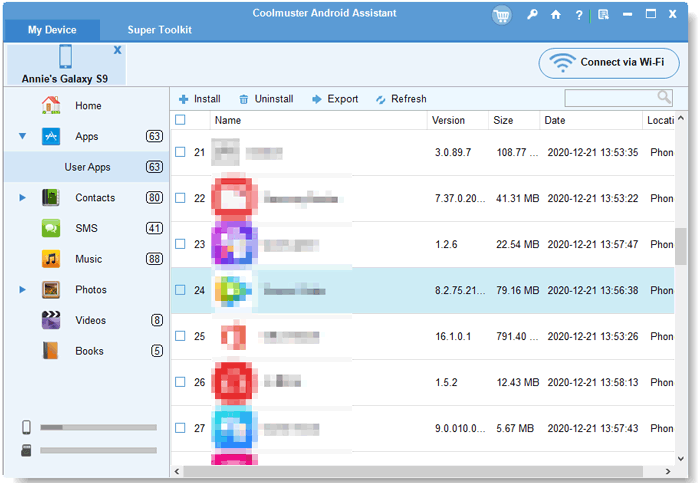 Related Articles:
Top 5 Android eBook Readers You Should Know