If you got a shiny new Android mobile phone or tablet for Christmas or birthday, you must be eager to start playing with the gadget right away. But if it is the first time for you to use an Android device, you probably think "now what?" Well, you may want to get set up with your Google account, create or copy across your contacts and download essential apps on the new shiny Android device. Not everyone knows how with Android. Therefore, we give this guide for you to walk you through setting up, securing, installing apps and customizing your Android phone's home screen.
Step 1. Insert the SIM card and Enter Your PIN
If you have an SIM card already, you can directly insert it into your Android phone before you open the device. Then, system will ask you to enter your PIN number. Please note that different phone manufacturers comes with different way for putting the SIM card.
Step 2. Language Selection
Once the SIM card has been inserted into the phone, you can boot up the device. And then, you will be asked to choose a language to use. There are a list of different languages for your choice and you can select your language from the list. Then, click "Start" to go to the next step.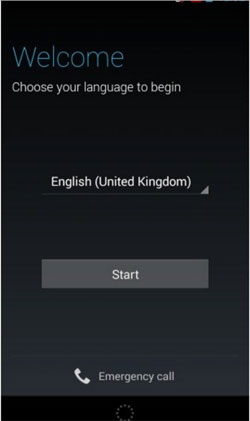 Step 3. Set up/Login to Google Account
Maybe the most important component of setting up your new Android phone is your Google account. Having a Google account makes it smooth to download apps from Google Play Store, backup and restore your important data. Just follow the on-screen instructions to create a new Google account or sign in your existing Google account directly.
Step 4. Insert Your microSD Card
You know that the space of SIM card is limited, the next thing to do is to insert a microSD card in order to enlarge your phone memory, so that you can store more photos, videos and other files on to it.
Step 5. Download apps from Google Play Store
There are many popular applications available on Google Play Store, such as Android Memory Manager apps, Android Security apps, Call manager apps for Android and so forth. To help you download apps easily, here is an all-in-one Android app downloading program named Coolmuster Android Assistant. It makes it easy to install and uninstall apps on your Android mobile phone.
Here are two guides teaching you how to install apps on your Android phone and how to uninstall apps from your Android.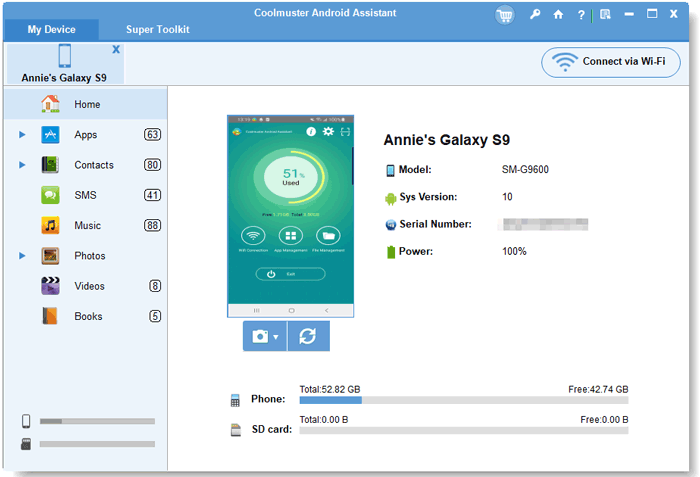 Step 6. Personalize your phone
If you are dissatisfied with the background image that came with your Android phone, you can freely do some changes as you like. Looking for Display or Wallpaper in the Settings menu to change your wallpaper.
You can also change the font and style of symbols on your Android device, or just try out an alternative launcher to change the appearance and functionality totally. Enjoy more with your Android phone after you make those changes.
Related Articles:
How to Install Android Apps from PC Easily? [4 Solutions]
Back Up and Restore Android Data with One Click
9 Top-ranking Titanium Backup Alternatives to Back Up Your Android Phone