As an Android smartphone user, one of the most frustrating experiences is the touchscreen not working on Android. Such an inconvenience can greatly hinder communication, productivity, or your daily operations.
Surprisingly, the touchscreen not working on Android is a common issue. For most phone users, their immediate go-to solution is often taking the gadget to the service center.
However, can you DIY-repair an Android touchscreen not working issue? Here is a guide on how to fix an unresponsive touchscreen on Android.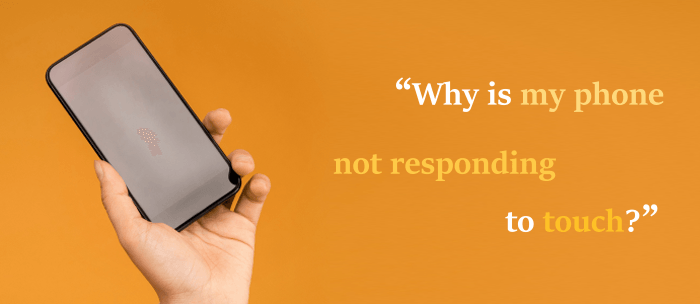 Part 1: Why Is My Phone Not Responding to Touch?
My phone screen won't touch; what could be the cause?
If you've found yourself in such a scenario, chances are you're dealing with either a software issue or a physical defect. The software issue could be due to a problem with your apps or operating system.
It could also be due to malware. It could also be that your Android phone's RAM is full–the phone is overworked, causing the touch screen to freeze. The good news is that if your Android touchscreen isn't working due to a software issue, the issue is reparable.
On the other hand, physical defects could be a result of:
Dropping your phone.
Your screen comes into contact with water.
Wrong charging devices, etc.
Either of these scenarios can cause your Android touchscreen to stop working. However, before you diagnose the situation and settle for a possible solution, you should also be aware that this problem can manifest itself in different ways.
Types of Android touchscreen defects include:
Blank, flickering, or flashing screen.
Slow response rate and time.
The screen is working partially.
The touchscreen hangs or freezes mid-use.
The touchscreen responds to a different touch.
The touchscreen doesn't respond completely.
Either of these situations can be frustrating and prompt you to consider serious alternatives, like changing phones. However, you need to rule out easier solutions and troubleshooting tips first.
Part 2: Troubleshooting Tips to Fix Touchscreen Not Working on Android
Experts recommend trying either or more of these troubleshooting steps and solutions to ascertain the nature of your defective Android touchscreen.
1. Try Rebooting Your Phone
Restarting your smartphone can fix most issues, including the touchscreen not working.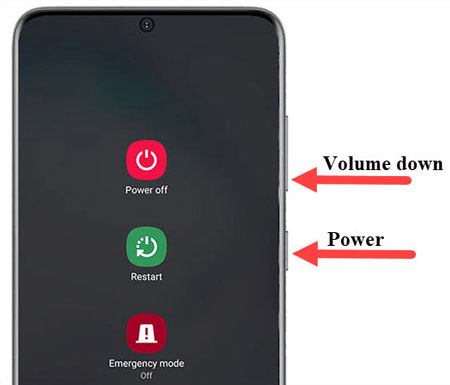 2. Boot into Safe Mode
Android's safe mode allows you to use your phone with the factory-installed software and settings to remove any possible causes resulting from installed third-party apps, software, and settings.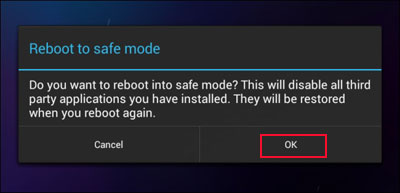 3. Try Removing the Phone's Screen Protector
Though the screen protector serves as a safety net against scratches and breaks caused to the phone's screen, it can also be a factor for the touchscreen not working on Android. It may prevent touch signals from reaching the phone's display, causing the Android touchscreen to not work.
In such a case, try removing the protector. While it isn't a guaranteed fix, it may increase the response rate and solve the touchscreen not working on Android.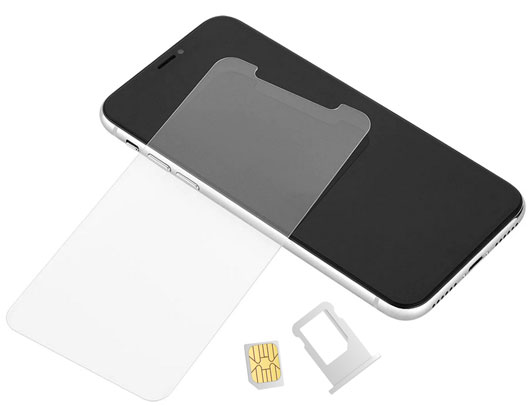 4. Dry the Phone
Is the touchscreen not working on your Android due to a drop in water? It is important to first understand the difference between a waterproof and a water-resistant phone.
Dropping your smartphone in water may cause mild to serious damage, such as the touchscreen not working on Android. In such a case, the best immediate solution is to shut down the phone and allow it to dry.
5. Link Your Phone with an External Keyboard and Mouse
Assuming your touchscreen is not working on Android, but you can still see the screen's content, linking it with an external mouse and keyboard may help you access the phone and perform certain functions. Simply find the right cable and plug in your accessories for remote access and use.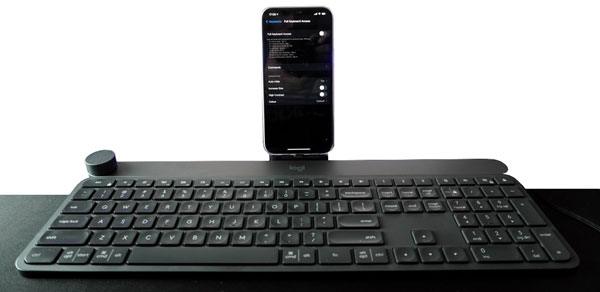 6. Access Your Android Phone with Voice Commands/ Facial Movements
Facial and voice-based interactions have advanced to their current state, allowing smartphone users to navigate their devices without necessarily interacting with the touchscreen. Since you're using an Android device, press the dedicated Google Assistant button on your phone to prompt actions, such as making phone calls.
For the facial movement alternative, you must have installed the Eva Facial Mouse app, designed to display a virtual cursor on your phone's screen. This cursor moves with every facial movement you make to perform certain phone functions.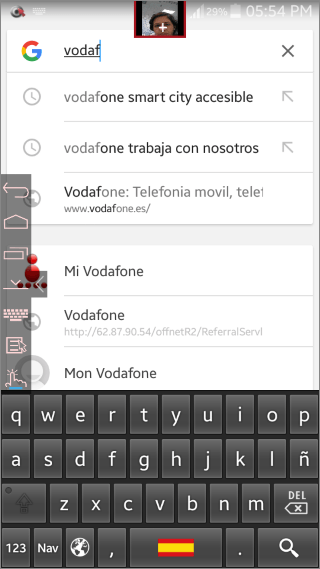 7. Visit the Nearest Technician
If none of the above solutions are proving effective, you can consider visiting a service center. A tech expert should be able to restore your Android touchscreen's functionality. This repair option may be costly, depending on the make and model of your phone. Alternatively, you may consider replacing your phone.
More relevant guides:
Is Android Phone Stuck on Boot Screen? Repair It via Effective Tricks
Part 3: How to Fix Touchscreen on Android as a System Issue
With any luck, any of the above-recommended solutions can help fix your touchscreen not working on Android. However, before you take any extreme measures, you should be aware of every possible solution you can take to fix the unresponsive Android touchscreen.
System Repair is one such application that can repair a wide array of Android phone and tablet issues. System Repair (Android) is a widely popular and used Android repair tool that can fix multiple Android issues, such as:
Dysfunctional Play Store.
Constantly crashing apps.
Luckily, System Repair comes in an alternative iOS app, allowing you to fix a touchscreen not working on iPhones and other iOS devices. System Repair (Android) is available for free to fix your touchscreen that is not working on Android. It can fix Android smartphones and tablets with a few clicks. This repair tool makes the process easy, meaning you don't need any technical skills to repair the screen on your phone not working accordingly.
Features of System Repair (Android) include:
Fix Android issues such as touchscreens not working as a system issue quickly.
Support all major Android smartphone models—over 1000 models—including the latest ones.
Repair Android issues from major phone carriers like AT&T, Orange, Vodafone, Sprint, T-Mobile, Verizon, etc.
Fix different Android device types, like smartphones and tablets.
Here is how to fix Android tablet touchscreen not working issues using System Repair (Android).
01Download, install, and launch System Repair on your Windows computer. From the left panel, click Toolbox to open the Android phone repair tool. Link your Android device (phone/tablet), then select System Repair from the available options.
02From the next screen, select the Android option. After that, from the list of options (possible Android errors) on the next screen, select the issue corresponding to your defective touchscreen, then click Start.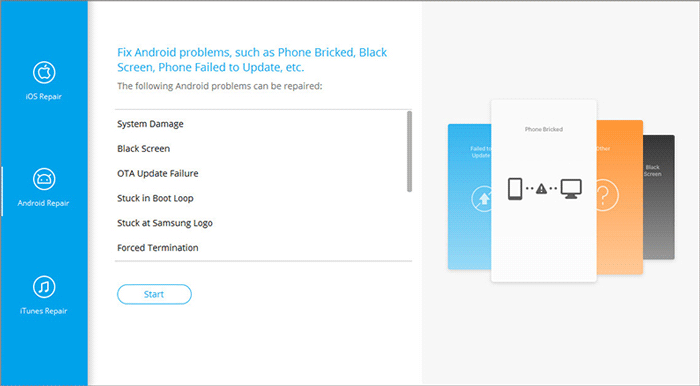 03System Repair will automatically detect the Android device brand under repair. Further, select the phone's Name, Country, Model, and Carrier according to the list shown. Under the Carrier section, you can select OPEN if your Android phone is already unlocked. Next, tick the warning box, showing I agree with the warning and I am ready to proceed. Hit the Next button to proceed with the Android phone repair.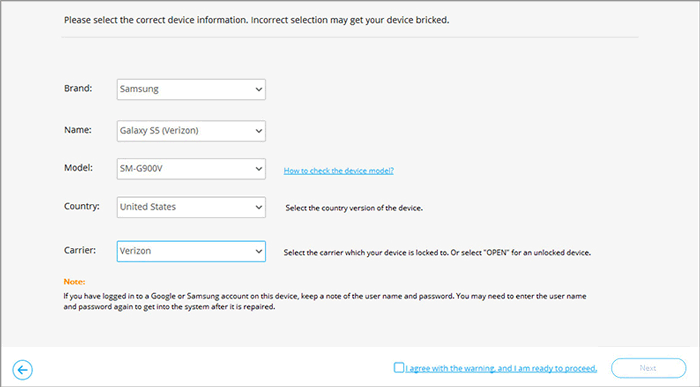 04Following the instructions on the screen, you should set your Android device to Download Mode. System Repair's firmware will start downloading automatically on your device once it enters Download Mode.
It is worth noting that this firmware may erase all data from your device as part of the repair. You can consider backing up your data using a reliable Android data backup tool. If not, manually enter 0000 in the pop-up window to confirm that you're okay with the complete data deletion.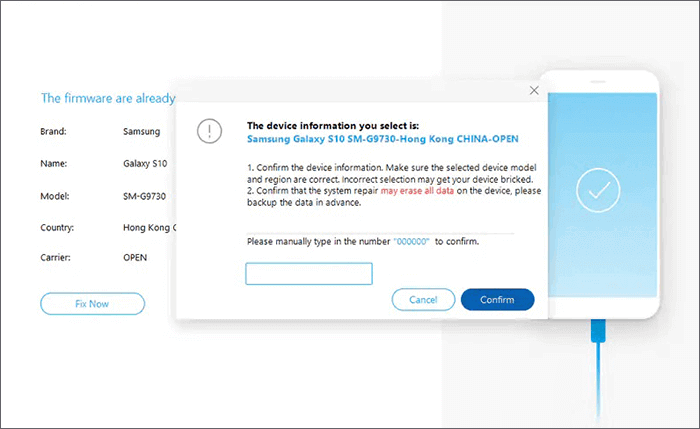 05The repair process will begin shortly. Follow the progress by checking the progress bar that also provides an estimate of the repair time.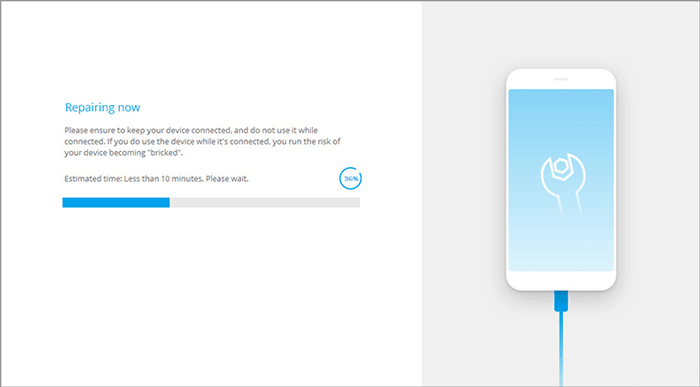 The repair process may take a few minutes, depending on the nature and complexity of your Android issue. Luckily, you can fix your Android touchscreen not working issue as many times for free before you decide to upgrade to the more premium version with more enhanced features and functionalities.
You may also need:
What to Do When Android Phone Won't Turn On | 8 Solutions [Tested]
[Fixed] How to Unlock Locked Android Phone without Losing Data
FAQs About How to Fix Touchscreen Not Working on Android
Below are commonly asked questions by Android users experiencing faulty or unresponsive touchscreen issues.
How Do I Avoid Touchscreen Not Working on Android Issues?
For most Android phone issues, prevention can take the edge off having to face pricy repairs or replacements. If you've yet to experience a serious Android phone touchscreen not working issue, below are some prevention tips you can practice to avoid the issue from occurring or escalating.
Use the correct phone protector that matches your phone's touchscreen needs.
Keep your Android device's screen dry at all times. If you must clean it, use a disinfectant wipe with 70% alcohol. You can also use a dry, soft, lint-free cloth to clean off smudges.
Use a reliable Android phone repair tool to diagnose issues beforehand or before further escalation.
Avoid dropping your phone. However, if you can't foresee such accidents, opt for a good-grade phone cover and screen protector.
Use the correct phone charger.
Avoid installing suspicious malware or software without proper software protection.
Can I Unlock My Android Phone if the Touchscreen isn't Working?
A touchscreen not working on Android isn't the end of your phone's functionality. Fortunately, as you consider ways to fix the unresponsive Android touchscreen, you can unlock your phone using various methods, like:
Use an Android control tool that allows you to access and transfer your phone's data, even when the touchscreen isn't working.
Use Android Debug Bridge, a command line tool that allows you to access and communicate with your Android phone/device.
Use Samsung's Find My Mobile service if you're a Samsung user. Note that you must have created and signed into a Samsung account on your phone before.
Use Google Find My Device to perform a factory reset if the unresponsive touchscreen is caused by installed software, apps, or settings.
Conclusion
If your Android touchscreen is not working, you may experience significant downtime and frustration. Luckily, this issue is fixable with a few DIY solutions, like restarting your device, removing your screen protector, booting your Android phone in safe mode, etc.
However, before you opt for a serious solution, such as taking the phone for tech repair or replacing your phone, consider an Android phone repair app dedicated to diagnosing Android device issues and repairing them promptly. System Repair can fix your unresponsive touchscreen in a matter of minutes.
It is free and is compatible with Windows or newer computers. While it can also repair iOS touchscreen not working, it is the perfect solution to fix unresponsive touchscreens on Android phones and tablets. Download System Repair and enjoy free Android touchscreen repairs.
Related Articles:
How to Fix Android Touch Screen Not Working - Can't Unlock Issue In Minutes? (15 Tips)
How to Fix Android Phone Blue Screen of Death?
Why Is My Phone Black and White? [Reasons & 9 Solutions]
How to Fix SD Card Corrupted on Android? [Comprehensive Guide]
Top 9 Android Phone Repair Software to Fix Common Android Issues