Sometimes Apple users may receive the alert, saying like "No SIM Card Installed", "Invalid SIM Card" or Insert SIM Card" from their iPhone/iPad/iPod. But in fact, there is a SIM card in their iOS device. Without fixing this problem, you can not make a phone call, send a text message, connect to cellular data and etc. So you might be curious the reasons of this problem and wondering how to fix it. So please read on to solve your doubts and find your solutions.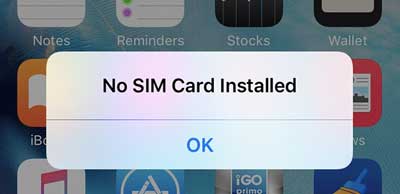 Part 1. Why iPhone Says "No SIM Card Installed"?
Part 2. How to Fix iPhone Not Detecting SIM Card with Ease
Part 1. Why iPhone Says "No SIM Card Installed"?
There are several main causes which lead to the issue that iPhone can not detect the SIM card into it.
1. System Failure
Sometimes if there are something wrong with the iOS system, it may fail to detect the SIM card on your iPhone, iPad or iPod touch. No matter it is or not, please try to reboot your device, trying to get rid of this problem.
2. Dusty SIM Card
If you have inserted the SIM card into the card slot but iPhone still says "No SIM card", please make sure you have cleaned the SIM card before your put it into the card slot, or the dust may influence the SIM card detection on iDevice. You can take it out of the slot and then clean up the SIM card and the card slot as well, then put it back into the slot again.
3. Faulty SIM Card
Please make sure your SIM card is not damaged or useless. If yes, please contact your carrier to get a new SIM card instead.
4. Overheated or Wet Battery
If your iPhone gets overheated or wet, No SIM card issue may also happens. Because temperature and moisture can influence the performance of device. So, please use your device in a proper environment.
See Also:
iPhone is Disabled? - How to Fix it?
How to Fix Error 6 while Restoring iPhone?
Part 2. How to Fix iPhone Not Detecting SIM Card with Ease
Solution 1. Disable Airplane Mode
If you have enable the Airplane mode, the features of networks and phone calls will be disabled, and you might get the no SIM card error on your iPhone screen. To fix it, you can turn off the Airplane mode in the control center.
Solution 2. Restart Your iDevice
If your iPhone dropped download to the floor by accident unfortunately, iPhone may ask to re-register your iPhone SIM card. If so, you can resolve this problem by software reboot or hard reboot.
Soft reboot: Please press the Power button to bring out the "slide to power off" slider, and slide to turn off your device, then press the Power button again to turn it on.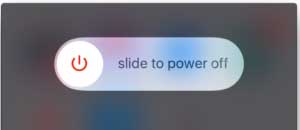 Hard reboot: Please press and hold the Power button and Home button at the same time till the screen turns black.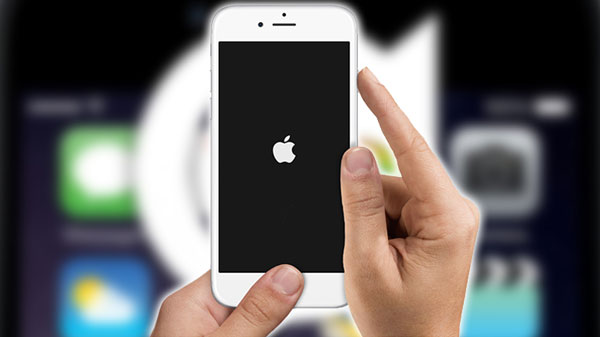 Solution 3. Check SIM Card
If you have dropped your iPhone accidentally, iPhone SIM card might be misplaced. Please take the SIM card out of iPhone or iPad by pulling out the SIM tray with a needle, checking if the SIM card is damaged or on the wrong place or not.
Solution 4. Restore iPhone Device
Or you can also restore your iPhone to fix iPhone says no SIM card issue. To do so, please backup your device with iTunes or iCloud before the process in case of data lost, then restore iPhone with iTunes.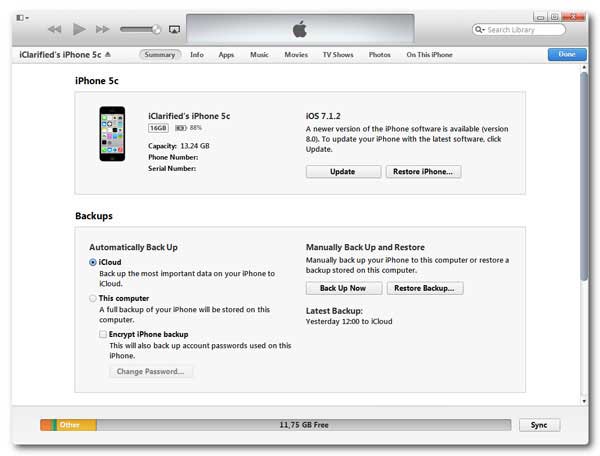 Words in the End
Well, don't panic the next time your iPhone prompts that no SIM card is installed. As long as you have read this article and learned about its causes and solutions to fix iPhone SIM card not detected issue, you will be fully confident. These methods are safe and reliable, please feel free to try.
Related Articles:
Simple Guide to Recover Lost Data from Dead iOS Devices
iTunes Can't Recognize Your iPhone - How to Fix it?
How to Fix "iPhone Is Disabled Connect to iTunes" Issue?
Guide on How to Restore Jailbroken iPhone
Recover iPad Files without iCloud Backup