Remove Multiple Contacts from iPhone at One Time
Edit option – Delete option – Tap on it – Done.
Kudos! Whatever you tried to get rid of still exists on your iPhone and has not been deleted permanently. All iPhone users must be aware of one sad fact that it does not let us literally delete any kind of data from the phone except it just makes it invisible or hidden for the time being. The owner cannot see it but it does exist. This data includes contacts, too!
While scrolling down your contact list, did you get perplexed, too?
Perplexed seeing those names which you can't recall & wonder who actually are these folks and do you even know them at all. These"I-wonder-who-are-they" contacts turn out to be many. So many that trying to delete those contacts one by one can be an extremely infuriating job. As soon as you decide to get rid of them altogether, at one go, you come across the most annoying reality -that your very own precious iPhone does not possess the feature of deleting multiple contacts at once. Ever since the first generation iPhone, the contacts app has remained the same, with null modification.
Well, the solution is an app away. All you need to do is to download this iPhone Contact Eraser which is cooler than you thought. The software lets you delete hundreds of contacts or even more, all at once.
Can't Miss:
Guide on How to Delete Contacts on iOS 9
Tips to Clean up Junk Files from iPhone
Permanently Delete Multiple Contacts on iPhone
It doesn't matter whether you want to delete all the data on your device or just want to erase some contents like contacts, apps, call logs and more from one device to the other. This software - iPhone Contact Eraser will help you with all that and more. And it can help you delete all the contacts on your iPhone in a simple few clicks.
Simple Steps to Follow:
You just need to follow 3 simple steps. All you need is a working PC and a USB cable:
1. Connect iPhone to computer, run software and launch the contact erasing program.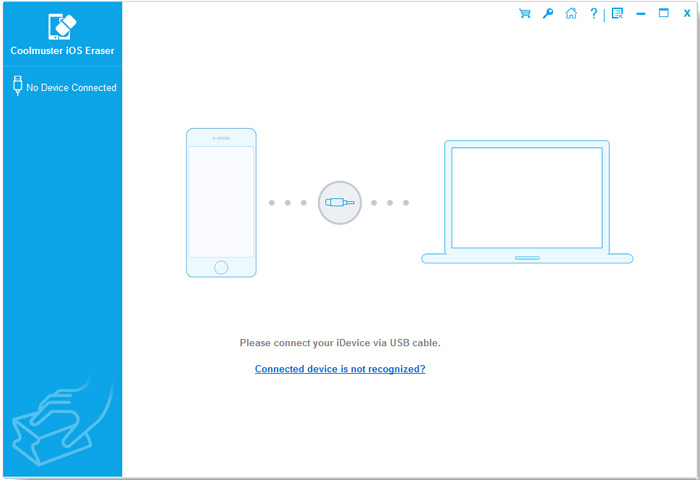 2. Out of the different modes, choose the mode of "Erase Private Data" mode as required.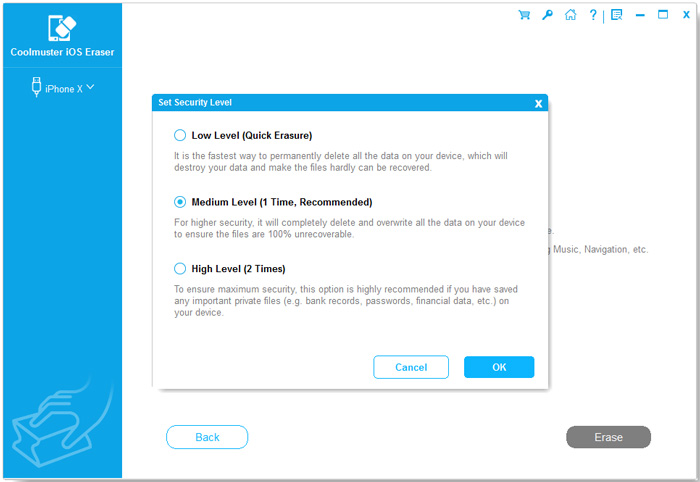 3. Choose the contacts you want to delete and then click on the "erase" button and type "delete" on the box to confirm your action and start to erasing the contacts from your iPhone forever.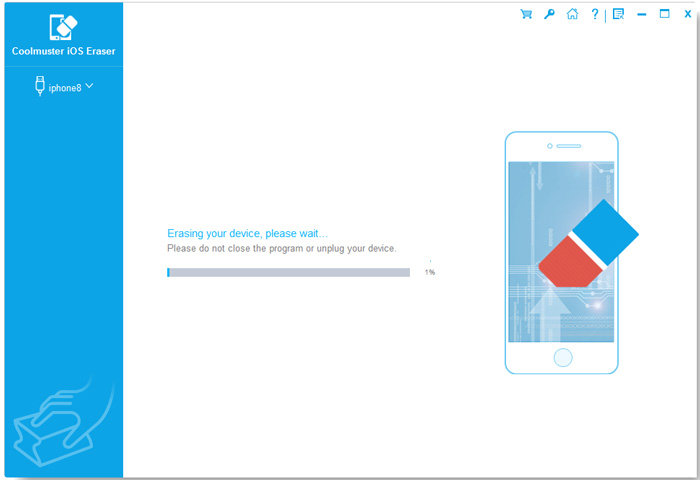 This is how one can delete multiple contacts from the iPhone with an additional feature- the deletion being totally permanent. Yes, the action is totally permanent. There exists no way one can get those deleted contacts back. Not even a data recovery tool can now recover the deleted ones.
Words in The End: Use iPhone Contact Eraser As You Want
Just in case if you thought that the very cool software is limited to multiple contact deletion feature only then the thought needs to be stopped right there because it is not so.
First of all, it is fully compatible with all generations of iPhone, iPad and iPod devices.
Secondly, the software can help you manage your entire media, contacts, data, SMS and more.
It is best suited for recovery, cleaning as well as for transferring data available in the form of tools.
So, if you have mistakenly deleted something on your phone, you can use this software to restore it. No more losing out on your precious memories like before. There is no fear of data loss, will be safe and secured. Just play with data using this powerful data eraser tool. Transfer it. Extract it. Recover it. Erase it. Clean it. Do anything with it.
Learn More:
* How to Uninstall Apps on iPhone
Optional Choice: Delete Multiple Contacts on iPhone with 3-rd Party App
To delete multiple contacts on iPhone at one time, you can also turn to a powerful third-party software for help. This is when this Groups app can help:
- Download the Groups app to your iPhone from the App Store.
- Launch the installed Groups app on your iPhone.
- Click on Allow option when the dialogue prompts to ask for your grant.
- Select "All Contacts" option from the Groups list.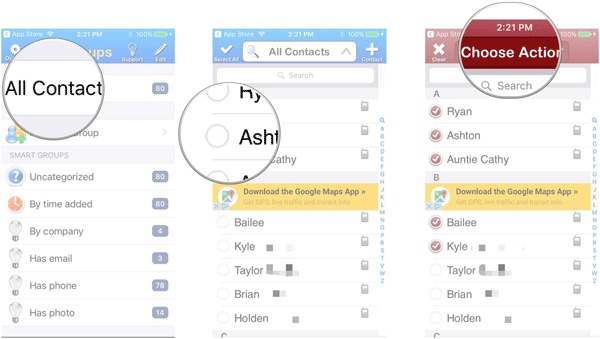 - Go through your contacts and mark the ones that you want to delete by tapping on the circle outline to the left of their name.
- Then tap the Choose Action on the top.
- Tap on "Delete contacts..." option on the pop-up menu.
- Tap on "Remove from my iPhone!" in order to confirm your action.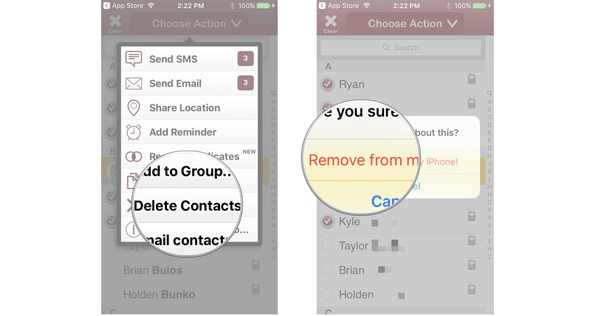 Related Articles: