Easy Way to Back up Contacts from iPhone to iCloud
In terms of the essential elements in your iPhone, there is no doubt that contacts files will rank to the top, if not No.1. After saving contacts in your iPhone, you are free to connect your friends and families wherever you are, you are share your happiness and sorrows with them whenever you want. However, by no means can saving these contacts on your iPhone mean owning these contacts information permanently, since they can be lost under different circumstances such as system breakdown, virus infection and etc.
Related: Valid Reasons to Backup iPhone Files
This passage will tell you how to back up iPhone contacts to iCloud in case of sudden data losses. In terms of iCloud, it is not strange to most iOS users, which servers as a backup assistant, a recovery tool and a tracker for iOS devices. As a backup assistant, iCloud allows you to backup different files from iPhone such as contacts, messages, calendar, emails and etc. Moreover, you can make iCloud automatically back up whenever your device is plugged in and connected to Wi-Fi and your device's screen is locked. Then you won't need to worry about the sudden data losses. Now, let's see how to backup iPhone contacts to iCloud in three easy steps.
Three Steps to Back up Contacts from iPhone to iCloud
Before using iCloud to back up your iPhone contacts, make sure stable Wi-Fi network is available and storage space is enough to save the backup files. Now, the below steps will tell you how to back up iPhone contacts to iCloud:
Step 1. Open your iPhone and enter Settings > iCloud. Then you will see the below interface.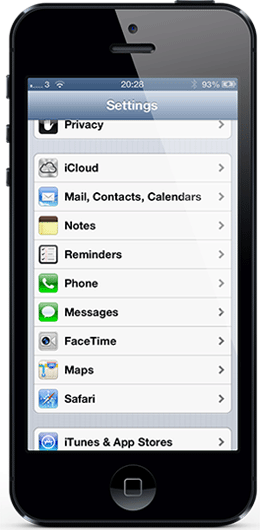 Step 2. Now, you will see the below interface. Make sure the Contacts icon is set to ON. By the way, if you also want to sync other files to iCloud. You can follow the same steps.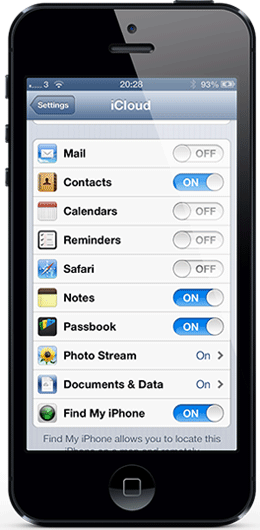 Step 3. In this step, you need to make sure you have set iCloud Backup option ON. Then choose the option of Back up Now to start the backup process. (Tips: If an iCloud backup has never been done before, you should select Storage & Backup from the bottom of the interface.)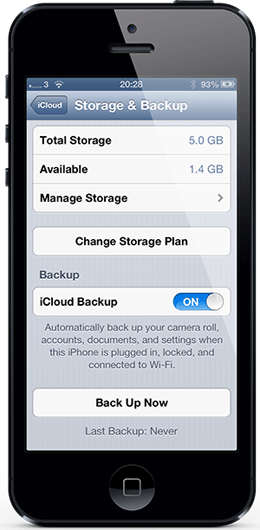 Then iCloud will automatically back up the files from iPhone as you wanted. After a few while, all the wanted files will be saved on the iCloud as a backup. As I have mentioned in the above, iCloud offers more than file backup. For example, you can use iCloud to transfer vCards directly to iPhone. When it comes to backing up iPhone files like contacts, by no means is iCloud not the only one choice. Here, you might be interested in:
Write in The End:
Although iCloud acts as a three-in-one tool worth for your attention, it still has shortcomings as a backup assistant like its limited storage capacity of only 5GB for free. Therefore, you can have a try of this Coolmuster iOS Assistant (Windows/Mac), which is absolutely the best alternative to iCloud for backing up iPhone contacts. This software is able to transfer all different types of files like contacts, messages, music songs, videos, and etc. between all generations of iPhone, iPad, iPod and computer of Windows and Mac.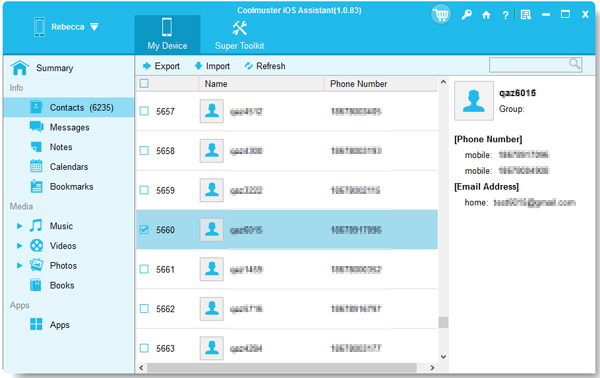 Related Articles:
Transfer Photos from iPad to Computer or iTunes
How to Transfer Files from iPhone to Flash Drive
Add a comment