Why need to delete podcasts from iPod?
The iPod has become a great resourceful tool for a wide diversity of things. Even though people love to listen to their favorite music in the park, on the train, airplane and other common places that they go, so music is not the only thing that they use their ipods for. With the introduction of podcasts, people can follow up on news, training classes and a host of other things that they have an interest in. However, because iPods have only a limited amount of space, the data that's saved may need to be deleted from time to time. Meaning there are several different reasons why the user may want or need to delete this data from their devices.
- No more room for other data. One of the most common reasons for deleting podcasts from an iPod is the user is running out of room and they need it for new information to be stored.
- Another common reason for deleting this information from an iPod is the owner has already transferred their podcasts to their desktop or their personal computers. So, they can keep a copy of the podcasts in an alternative place permanently.
- Users may also need to delete the information from their iPods before they transfer the ownership of their iPods to another user, specifically after they have purchased a new devices or the like.
User Guide 1: How to Delete iPod Podcasts within the Device
User Guide 2: How to Permanently Remove iPod Podcasts
User Guide 1: How to Delete iPod Podcasts within the Device
Deleting iPod podcasts from a device does not have to be difficult. However, it is important that people are familiar with the instructions that tells how to do it correctly in advance. Specifically, since there are some problems that may occur if the podcasts were loaded on the device manually instead of automatically via an iTunes Store. Fortunately, there are sites and forums that can address the best way to delete this data for these situations. One of which, however, involves the following.
1 - Connect the device (iPod) to the person's computer or their laptop via the use of a USB cable. Then open up iTunes if it is not already automatically opened up.
2 - The User is then instructed to click on the device section on the left side of the iTunes window program. The summary tab will display the "Podcasts" tab.
3 - User can remove all of the ipod's podcasts by selecting the Podcasts tab and then unchecking the "Sync Podcasts" box. Once completed, the changes can be saved by clicking on apply.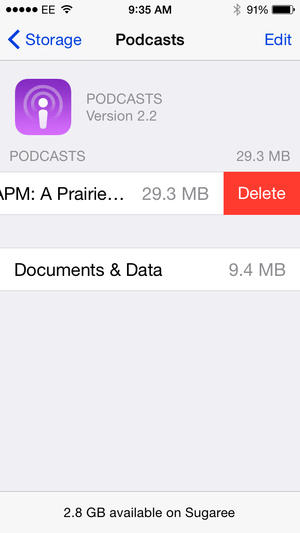 Related: How to Delete Music Songs from iPod
User Guide 2: How to Permanently Remove iPod Podcasts
As previously referenced, there are a number of different ways to remove podcasts from a users' iPod. So, people will need to do their research first to see which one is best for them. For instance, if an individual would like to remove all of their podcasts from their iPods permanently, they will have the option of using Coolmusater iOS Eraser.
This program is ideal for a number of reasons including providing users with a way to transfer information from one device to another, delete information, making a backup of data. All of which can be done easily within a 1-2- 3 step process. Therefore, anyone can make the changes easily by following the instructions provided for this software.
Also, to remove iPod podcasts permanently, the user should follow the steps provided below.
Step 1: After downloading the right version of this software, open it on the computer and then link your iPod device to the computer via the USB cord. Once the computer has detected the device, it will begin to scan it for all files.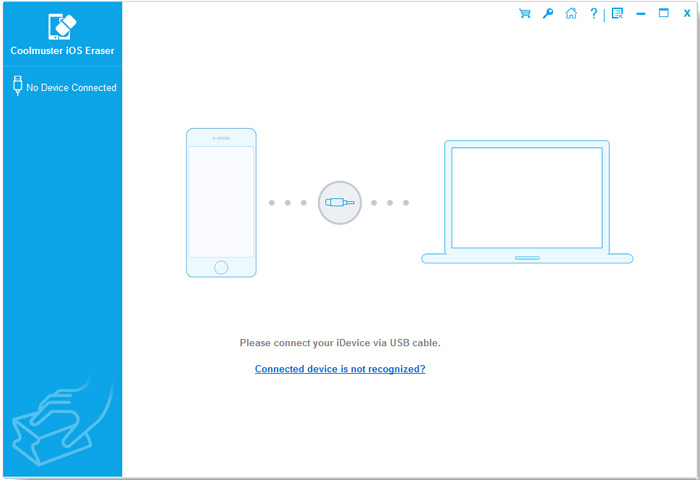 Step 2: After the files have been scanned, different erasing modes will appear. To remove all files permanently, choose the "Erase All Data" mode and then hit the "OK" option to delete all files from iPod, including podcasts.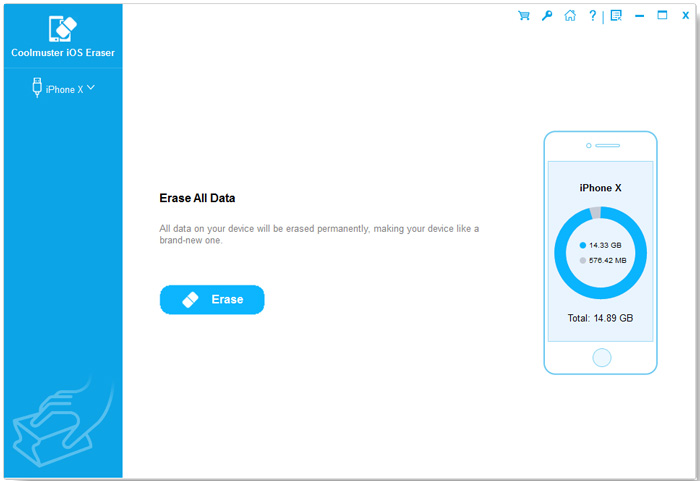 Conclusion
Now, no matter you want to remove iPod podcasts within the device itself or permanently delete them from your device, just read the passage and get the desired solution as needed and wanted. Besides, Coolmuster iOS Eraser can remove all podcast data from your iPod in 1 click, so it is a ideal option for your data erasure.
Related Articles:
How to Delete Whatsapp Messages on iPhone
Easy Way to Delete Games on iPhone/iPad/iPod
11 Ways to Import Contacts to iPhone
Back Up Contacts on iPhone with Ease