When planning to download the latest music songs of your favorite star, you are informed that not enough space is available; when you want to download some interesting game apps on your device, only to find that space is not enough for downloads. Have you ever had such experiences? Actually, it is natural that less and and less storage space is available on your iPhone with time passing by, since more and more files are accumulated on your device. But, do you know that not all saved files on iPhone are useful data which are worth the precious storage space?
Indeed, with more and more files saved on your device, the attached junk files will also lurk in your iPhone device. For example, when you have downloaded certain apps or other files on your device, the corresponding app caches and download temp files will be generated. Therefore, to free up as much as space as you can for downloads without deleting the already existing ones, you are fully suggested to clean up useless files from your device frequently. Then you can't miss this FREE Coolmuster iOS Cleaner software. With this software, you are able to clean up all the useless files from iPhone in one click, including app caches, download temp files, app crash logs, photo caches, and so on. This software is fully compatible with all generations of iPhone, iPad and iPod devices. Now, still get yourself bothered about not enough space for downloads? Just get this freeware and clean up your iPhone to spare more space for downloads as you wanted and needed!
Solution to Not Enough Space for Downloads
To start with, download and install the right version of this software. After that, connect your iPhone to the computer and you will see the below interface. Now, choose the mode of Quick Clean to continue the process.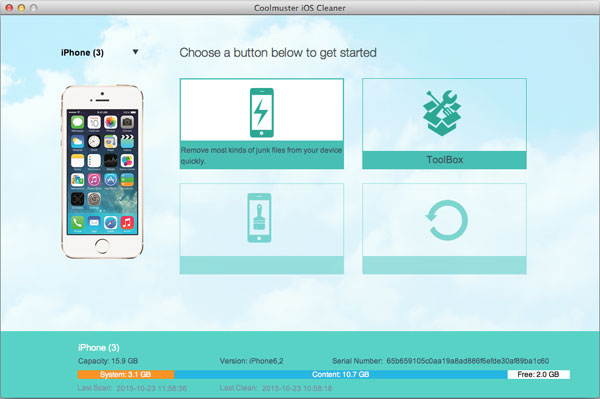 In this step, you will see that all the junk file folders are arranged on the main interface. Now, you can select the file folders that you want to delete from iPhone. Then click the option of Start Scan to preview more detailed information.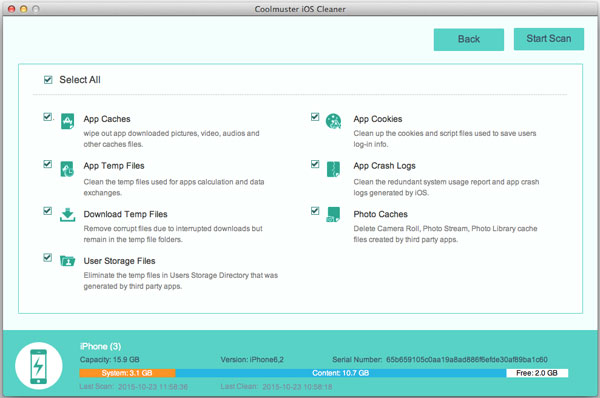 Then click on the option of Clean to clear all the unwanted files from your device in one click. On the pop-up window, remember to choose the option of OK to conform your action.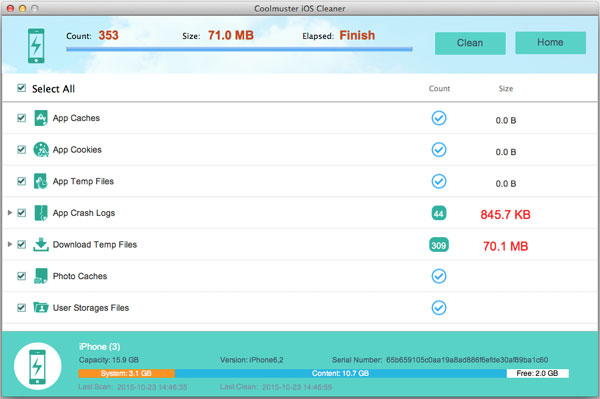 Now, you will find more space is freed up! Just clean up your iPhone device more frequently and then freely download files as you needed! What are you waiting for? Click the below icon to get this FREE yet powerful cleaner!
Conclusion
With time, as more files accumulate on your device, junk files also lurk in your iPhone, occupying valuable storage space. To make room for new downloads without deleting existing files, it's recommended to regularly clean up useless files from your device. Coolmuster iOS Cleaner allows you to do this with just one click.
Related Articles:
Transfer Voice Memos from iPhone to Mac
How to Live on 16 GB Internal Memory of iPhone
Top 9 iPhone to Android Transfer Software