Have you ever imagined the power of using Snapchat on a computer, just like Messenger? That would be amazing, for sure. Snapchat is an undeniably popular smartphone app with countless users and many filters to keep you hooked. For certain users, the idea of using Snapchat on a PC is even more attractive since they can take advantage of the app when on Windows and mobile phones.
Exploring Snapchat on a PC is an incredibly exciting experience. For instance, you may come across a captivating story that you would like to view on a large screen. It's possible, but getting a Snapchat on PC can be challenging. Luckily, the method highlighted below will guide you on how to use Snapchat PC and enjoy its amazing features.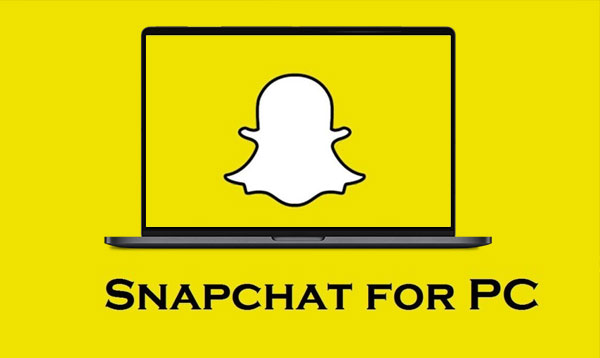 Part 1. What's Snapchat?
Snapchat is a multimedia messaging app with millions of users worldwide. Not only can you share self-destructive pictures and videos with your buddies, but you also craft 24-hour stories that they'll enjoy. Snapchat offers an innumerable selection of filters to give your snaps a perfect look. Also, you can add memories to your stories and share them with your friends.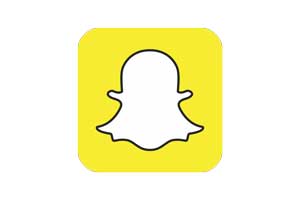 Part 2. Can You Use Snapchat on PC?
Snapchat's official website makes it easy to enjoy the Snapchat application on both Mac and Windows. It grants you access to see your stories anytime you want. You don't have to worry about missing important updates. It lets you stay connected with family and friends even if you're not near them.
If you're an avid Snapchat user and have been eagerly awaiting the development of a website, your dreams are finally coming true. Although the site is still in its developing stages, staying informed about what's happening on Snapchat has never been easier than it is through this official PC website. Even though some features for multimedia messaging may not be available yet, you can get a taste of what awaits in future updates.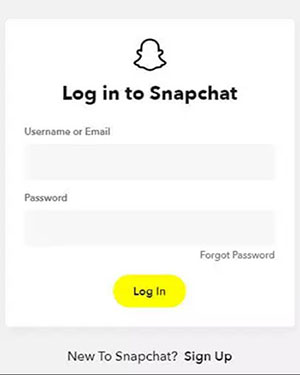 Below are some of its remarkable features:
Explore the Snapchat Newsfeed - It enables you to know what's happening around the world; from breaking news stories and viral trends to music events and celebrity gossip.
You can send private chats to friends directly - Snapchat on your PC makes keeping in touch with friends more fun and interactive. You can express yourself through playful emojis, or funny stickers to spice up conversations.
Use Snapchat ads to get the audience's attention when using the PC - Snapchat offers a range of advertising options that will help you increase the reach of your brand or product. You can design custom stories tailored to a specific audience and let those tales do all the talking.
Augmented Reality - This is a powerful aspect of the Snapchat PC feature to unleash your creative side. Design stunning 2D and 3D lenses and filters that will make all of your snaps extra special.
Even though Snapchat PC is convenient to use, there are some downsides associated with it:
You cannot take selfies - The main feature of Snapchat is that, it allows you to take selfies but unluckily, the feature doesn't exist with Snapchat on PC. This can be a major issue for those who want to use Snapchat primarily for taking selfies.
Photos and image uploading isn't supported - Another downside is that you can't upload pictures or images. You can only view and send text messages.
Read more:
How to Mirror iPhone/iPad to Windows 10
How to Control iPhone with Broken Screen Effortlessly? (6 Proven Ways)
Part 3. How to Get Snapchat on PC via Mirroring
The easiest way to get Snapchat on PC is by mirroring the device's screen onto the PC. Phone Mirror is a powerful tool that allows users to share their device's screen onto a larger screen for better viewing. So, if you want to view stories on Snapchat from your PC, this is the tool for you. You can experience the convenience of using your favorite mobile applications on a bigger Windows screen with superb image and video quality.
What Phone Mirror can do:
It can mirror Snapchat and other social applications, such as Instagram, on the computer and control it using a keyboard.
You can also reply to chats from the computer. (How to send SMS from computer?)
Easy and intuitive design.
Stream Android & iOS screens, audio recordings, microphones, and cameras to popular conferencing platforms like Zoom.
Compatible with Android and iOS phones.
Can you open Snapchat on PC? Yes, here are steps to mirror your Android phone's screen on PC via MirrorTo:
01Install and launch Phone Mirror on the computer. Ensure the phone and PC are connected to the same Wi-Fi. Choose "Android Mirror" or "iOS Mirror" afterward.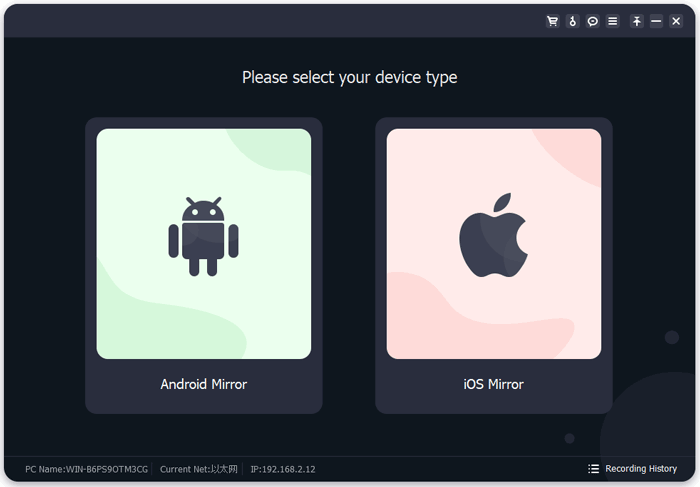 02Choose "WiFi Connection" on the interface, and ensure your phone and the PC are connected to the same Wi-Fi. Then install the mirroring app on your mobile device.
03Your phone will be mirrored to the PC. You can now start using Snapchat from the computer.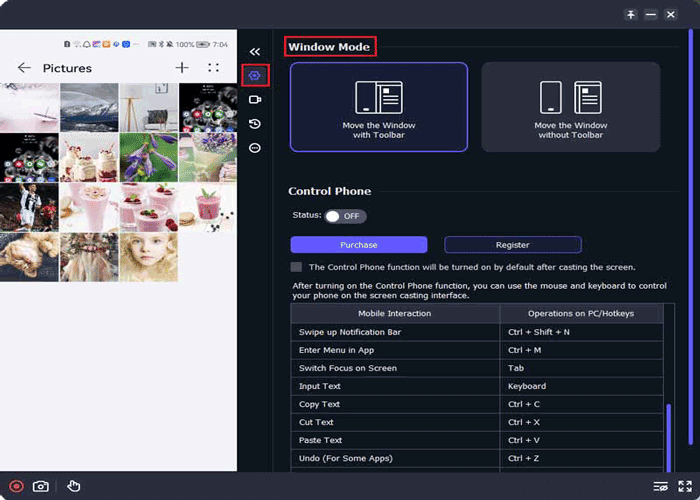 Read more:
Top 7 Ways to Mirror iPhone to iPad Easily [Latest Tutorial]
Best Screen Mirroring App for Android to PC
Part 4. How to Access Snapchat on PC With Emulators
Emulators allow people to get Snapchat on Windows computers without any difficulty. We live in a digitalized world where everything is now almost possible. The rise of emulators has made it easier to imitate apps and programs. They help bridge that gap between operating systems with hardware.
Most commonly, emulators are used in the gaming industry to transfer old games to new systems. Therefore, if you're looking for a way to transfer mobile applications onto your PC, emulators can come in handy. Here are the common types of emulators to help you use Snapchat on pc:
1. Bluestacks
Bluestacks is one of the most popular and widely used emulators. It's free and gives you a quick way of transferring applications to Play Store on a PC. BlueStacks has become an incredibly popular choice among gamers seeking to play games on their high-end computers.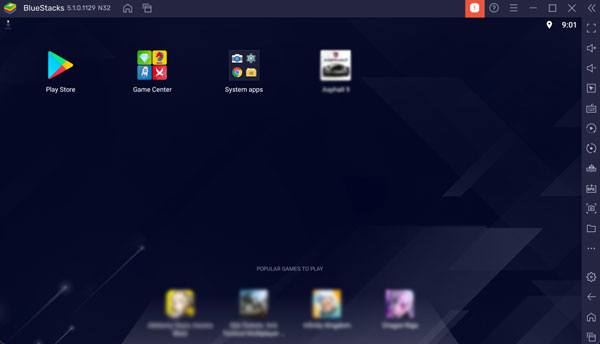 Steps to use:
Step 1. Install Bluestacks from its official site. After that, open Bluestack, then click on Google Play Store within the application.
Step 2. You will be required to sign into your Google account. Log into your Google Account with the right email and passcode.
Step 3. After accessing Play Store, search for Snapchat from the search bar. Open it and click "Install."
Step 4. When you open Snapchat on your desktop, it will appear in a new tab and provide the same user experience as your smartphone.
While using the Bluestacks emulator on Snapchat, you might experience crashes after logging in. This particular behavior is related to the application since the developer seems to have banned using Snapchat on the emulator. However, you can try fixing the problem by updating the Snapchat version or using Bluestack of an older version.
2. ARChon
Archon is an Android emulator for Windows OS Chrome and is free to use. Not only that, but you can also use it on Linux or MacOS. Before you use the app, you must convert the Android APK files to Chrome OS-compatible format. You can use the ChromeOS-apk app, and once you install the ARChon emulator, it will become visible and begin running in the background.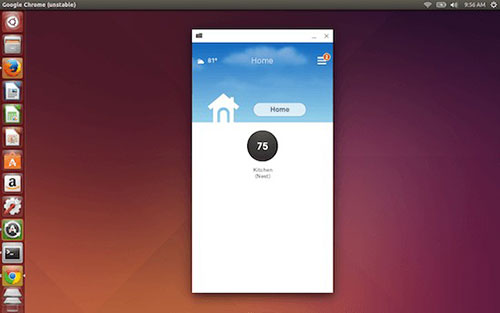 Steps to use:
Step 1. Manually download the Unpacked Archon emulator extension, then unzip the archive. You'll find 32-bit and 64-bit versions to download.
Step 2. Head to the extensions page and enable the developer mode.
Step 3. Tap on the "Load Unpacked Extensions" option.
Step 4. Mark the folder with the ArChon Runtime tool, then browse it.
3. LD Player
How to get Snapchat on PC without bluestacks? You can use LD Player. It is a powerful emulator gamers use to play the most advanced Android games. With its lightning-fast speed, LD player provides an immersive gaming experience for all players. You can download the app for free; very fast to use and gives you a great experience when playing games and using applications from Play Store.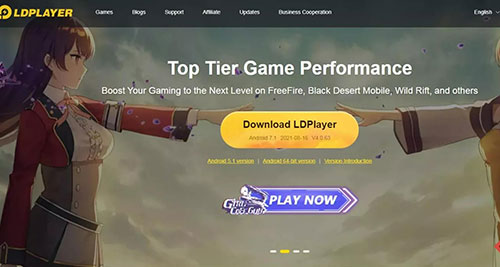 Steps to use:
Step 1. Head to LD Player's official website.
Step 2. Tap on the download button to install the emulator on the PC.
Step 3. Find the search bar on the LD player page and tap on Snapchat.
Step 4. Click "Install" and start using Snapchat on your PC.
Part 5. FAQs on How to Get Snapchat for PC
Q1. What are the requirements for using Snapchat on PC?
Operating system: Microsoft Windows 7 and later.
RAM: At least 2GB RAM.
Processor: Intel/AMD processor.
HDD: 5GB free space.
Be an administrator on your PC.
Q2. What to do if you cannot log into Snapchat on a PC?
If you cannot log into Snapchat on the PC when using an emulator, it could be that you need a newer version of the app, or perhaps Snapchat has put restrictions on using the application on a PC.
Conclusion
Can you get Snapchat on PC? The answer is yes. Although Snapchat is compatible with only Android and iOS devices, various ways exist to use it from the PC. One way is to use emulators, although they come with certain limitations. The most reliable way is to use the Phone Mirror app. It's easier to use; within seconds, you will have your phone's screen mirrored to the PC and start using Snapchat from PC freely.
Related Articles:
Easily Screen Mirroring Xiaomi to PC - Full Guide [Updated]
How to Deftly Control iPhone from PC with/without USB Cable?
How to Connect iPhone to Windows PC in 4 Simple Ways? (Step-by-step Tutorial)
5 Ways to Cast Android to Windows 10 [Step-by-Step Guide]
Top 6 Methods to Backup iPhone Photos Effectively