Our phones store important data, and the only way to keep the data safe is by putting passwords on the devices. Do you know that a phone without a password is like a house without a lock? You risk your property being stolen. The same case applies to our phones. Important data may be stolen if we don't use passwords.
However, changing those passwords happens often, and you might find it difficult to remember a password you just changed recently. Believe it or not, this issue is faced by many OPPO users. Unfortunately, not many people know how to unlock OPPO's phone without a password easily. This guide provides definitive ways on how to remove passwords from the OPPO phone. Let's get started.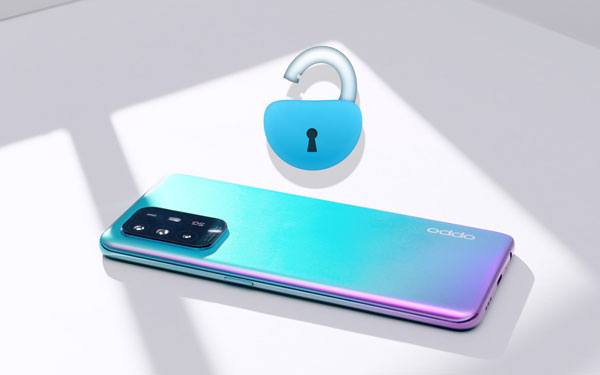 Part 1: How to Unlock OPPO Phone without Password with Android Unlock
Part 2: How to Factory Reset OPPO Phone to Unlock without Password
Part 3: How to Unlock OPPO Phone Password If Forgot Using Goolge Find My Device
Part 4: How to Remove Password from OPPO Phone with Fingerprint Lock
Part 1: How to Unlock OPPO Phone without Password with Android Unlock
Do you know that Android Unlock can help you unlock passwords from your OPPO phone? In fact, this OPPO password unlock tool is one of the simplest and efficient techniques. Android Unlock can bypass any screen lock quickly. Apart from unlocking OPPO devices, it can be used in other smartphones like some Samsung devices.
Remember, after removing the lock, your data may be lost. So, before unlocking your device, back up your data to a computer first. Besides, it can unlock parts of LG and Samsung phones without deleting data.
Download this OPPO unlocking program on your computer:

Here are the steps on how to unlock OPPO phone password:
Step 1: Launch and Install Android Unlock on the Computer
After installing and running the program on the computer, select "Screen Unlock" from the main interface. Also, connect your OPPO device to the computer using a USB cable. Then click "Unlock Android Screen."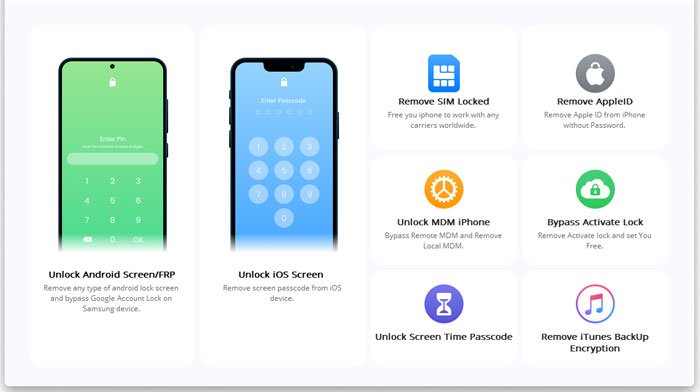 Step 2: Put the OPPO Phone to Download Mode
Select the correct model of your OPPO phone on the interface, and click "Next" to continue. Then To enter Download Mode on the OPPO device, follow these steps:
Switch off your OPPO phone.
Press the Power button + Home button and the Volume Down button simultaneously.
Finally, press the Volume Up button to get into the Download Mode.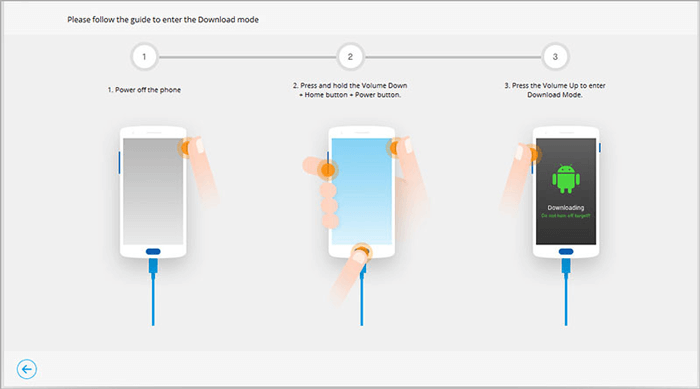 Step 3: Remove the Password from Your OPPO Phone
Once you've entered into download mode, the recovery package will be downloaded. Once the download recovery package is finished, click the "Remove Now" button. The screen lock on your OPPO phone will be removed.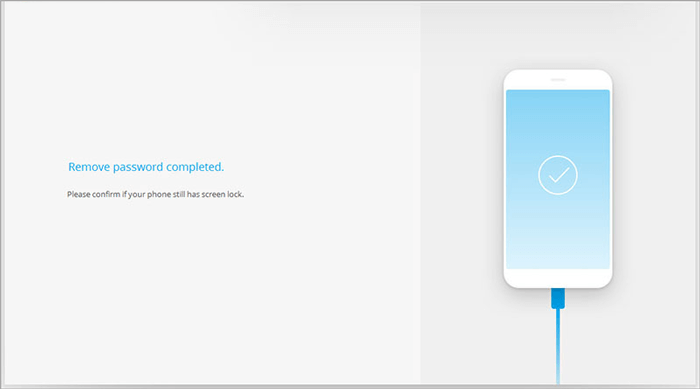 See also:
Searching for an effective way to unlock a Samsung phone? Here are 6 practical solutions in this article.
It is easy to move data from an iPhone to an OPPO phone. You can try these 4 tested approaches.
Part 2: How to Factory Reset OPPO Phone to Unlock without Password
Another alternative is to perform a factory reset. It is easy to unlock your OPPO phone's screen lock using a factory reset. But, all of your data will be erased. So, make sure you copy all of your data to your PC by connecting your device directly to it. If you've completed all of this and you are sure that nothing will be lost, then go ahead.
Step 1: Switch off your OPPO phone. Do this by holding down the Power button for some time.
Step 2: When your phone is shut off, press and hold down Volume Down and the Power button buttons for a few moments.
Step 3: Once you see the OPPO logo on the screen, release the buttons. After that, use the Volume buttons and the Power button to pick a language and the "Wipe data" option.
Step 4: Select "Yes" to confirm the procedure and continue. Then restart the system of the OPPO device by tapping the "Reboot" icon. After completing the factory reset, you can set a new screen password.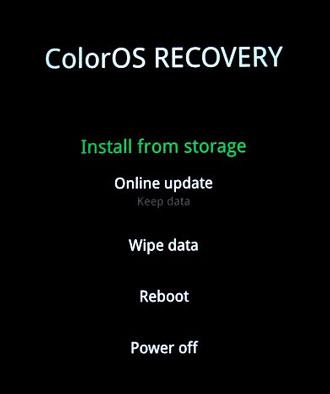 You might need:
This tutorial will tell you how to recover deleted files from an OPPO phone without a hitch.
What if you locked your Motorola phone? In this case, you can reset it with this guide.
Part 3: How to Unlock OPPO Phone Password If Forgot Using Goolge Find My Device
If you believe the preceding techniques are too complicated or that you've already utilized them but haven't had any luck, don't despair. There is a simple approach to assist you in unlocking your OPPO phone without a password. All you have to do is use Google Find My Device, an easy tool to remove the lock screen with a few single clicks.
But make sure you have added your Google account to your OPPO phone. Here is a step-by-step guide:
Step 1: Check the Network
Please check if your OPPO device is connected to mobile data or Wi-Fi, and ensure you have enabled the "Location" feature.
Step 2: Go to Find My Device
Please visit the Find My Device webpage on your computer, and sign in with your Google account and the account's password.
Step 3: Remove Password from the OPPO Phone
Click "ERASE DEVICE" twice, and log in to your Google account again. Then tap the "Next" > "Erase" icon. It will eliminate all data from your OPPO phone, including the lock screen. After that, you can access the OPPO smartphone without the password.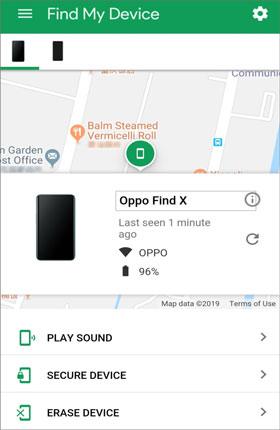 Further reading:
Want to unlock the pattern lock of OPPO A3S? Click this link and start it.
You can also unlock an Android tablet without a hitch with several methods.
Part 4: How to Remove Password from OPPO Phone with Fingerprint Lock
You can securely unlock your OPPO phone without a password using a fingerprint lock. Provided that the device supports the fingerprint function and you've enabled Fingerprint Unlock, everything will fall in place. Most of the OPPO devices support this functionality, which guarantees no data loss. Here's how to bypass the OPPO phone's password using fingerprint lock:
Step 1: Enter an Incorrect Passcode
On your locked OPPO device, enter the incorrect passcode several times. On the screen, you will see a red "Forgot Passcode" symbol.
Step 2: Reset a New Passcode on OPPO
After clicking the fingerprint option, put your finger on the fingerprint button. Then directly reset a new passcode on your OPPO cellphone.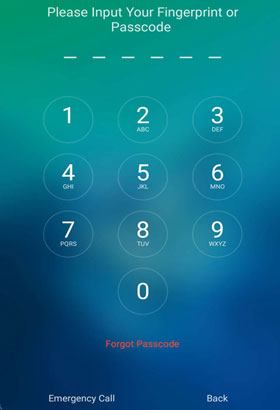 Conclusion
Unlocking an OPPO phone without a password is as easy as 123! So, if you've forgotten your phone's password, there are simple ways to unlock the device. Furthermore, the Android Unlock software can remove all kinds of locks from OPPO devices without effort. But know that your data can be lost in the process, so back up first. Anyway, the above are sure ways to get an OPPO password to unlock.
Related Articles:
3 Solutions to Transfer Data from OPPO to iPhone
Considering OPPO Contact Backup? 3 Amazing Ways May Help You (Step by Step)
OPPO File Transfer - 5 Ways to Transfer File from OPPO Mobile to PC
How to Unlock Android Phone without Code? SOLVED!
How to Check if iPhone Is Unlocked without SIM Card [Proven Guide]