Your Apple ID is the hub for all of your Apple services and services. With it, you can effortlessly control your entire suite of Apple services, from iCloud and Find My to Apple Music subscriptions. It's important to always have your Apple ID password at your fingertips. Unfortunately, we've all gone through the problem of forgetting the password, which is common nowadays. Thus, we need to know how to find Apple ID password.
The good news is you can still find it even if you are signed in or out of your device. This article has all the secrets of finding an Apple ID passcode. So, buckle up as we start.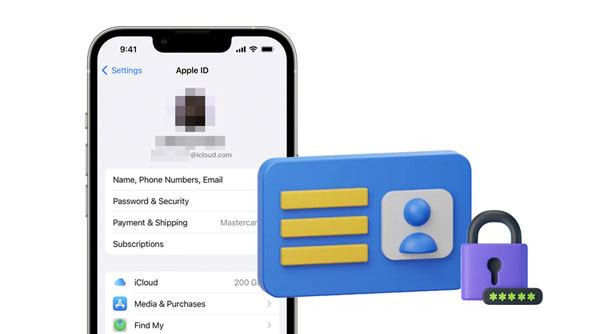 Part 1: How to Restore from iCloud Backup without Reset Selectively?
1. What's Apple ID?
An Apple ID is an essential account used to access your Apple products and services. It comprises the username and password that can be used to sign into the App Store, iTunes, iCloud, and other services Apple provides. Apple ID is necessary for any user who wants to use these services. Remember, Apple ID passcode should be easy to remember but difficult for others to guess. This helps protect your account from unauthorized access or security threats.
2. When to Find an Apple ID Password
You may need to find your password for your Apple ID when:
1. You've forgotten the password and need to restore it.
2. You want to change the password.
3. You wish to remove your Apple ID from the phone permanently.
4. You want to log out of your Apple ID on another device, but you do not know how.
Part 2: How to Find Apple ID Password in Simple Ways
Way 1. How to Find Your Apple ID Password with Security Questions
If you've forgotten your Apple ID password, no worries. It's easy to look it up and reset it. The easiest way to do this is to use the email associated with your Apple ID account. This will allow you to reset the password without contacting Apple Support for assistance. Here's the guide on finding Apple ID password via security questions or email:
Step 1: First, head to your webpage associated with your Apple ID account and tap on "Forgot Apple ID or password".
Step 2: Input the Apple ID, select "Reset Password" and click "Continue".
Step 3: Press on the "Change Password" option, and select "Answer security questions" > "Get email". Now reset your password.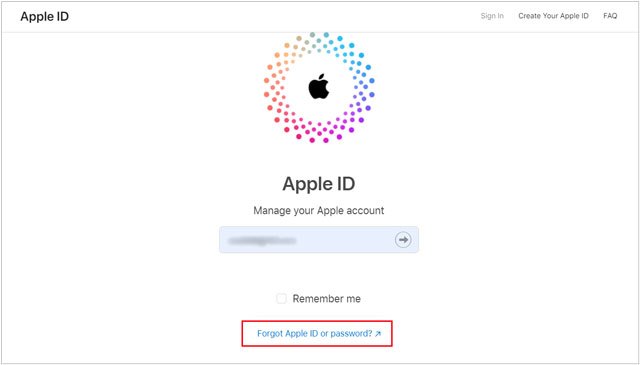 See more: How to Unlock iPhone with Broken Screen (2023 Updated)
Way 2. How to Find My Apple ID Password via the Phone's Settings
How can I find my apple ID password? Don't worry. As long as you have already logged into the Apple ID on your iOS and know the screen password, it is simple to reset or find it from Settings. Follow these steps for a successful recovery of your Apple ID password:
Step 1: Navigate to Settings, click your account, and proceed to "Password and Security".
Step 2: Select the option for "Change Password" at the top part of the screen.
Step 3: Input the screen password and then enter a new Apple ID twice to confirm changing your password.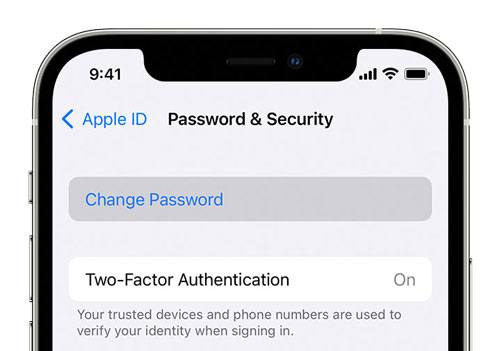 You might like: Want to bypass fingerprint lock on Android? You can open this article to complete it.
Way 3. How to Find Out Your Apple ID Password with Recovery Key (iOS 9 and below)
If you have an older phone, specifically iOS 9 and below, you're using 2-step verification to secure your account. This extra layer of security helps ensure that only you can access your Apple account. When setting up Two-Step Verification, you will receive an exclusive 14-number recovery code for further protection.
This powerful key can be used to find the password to your Apple ID. So, if you still hold onto this code, follow the steps below to find and change your Apple ID passcode.
Step 1: First, navigate to the Apple ID Account webpage and select "Forgot Apple ID/Password".
Step 2: Now, enter your Apple ID in the field. Choose "Reset Password" and tap "Continue".
Step 3: Input a 14-digit recovery code, then select one of your trusted mobiles to receive an authentication code.
Step 4: When you receive the confirmation code, enter it. Afterward, type in the new password and hit "Reset Password".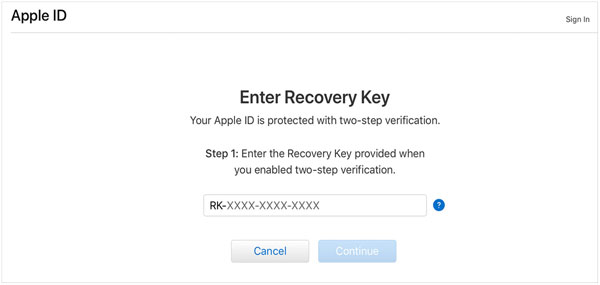 Guess you like: How to Unlock iPhone without Passcode? [Top 4 Ways]
Way 4. How to Find Password for Apple ID with Find My App
This method is the perfect solution if you're looking for a simple way to find your Apple ID passcode. With the Find My App already preinstalled on the device, it'll be very easy to find your forgotten password. How do you find your Apple ID password? Follow this guide:
Step 1: Open the Find My app on your iOS device. Next, log out from any account if you've been signed in. Doing this will lead you to a sign on the screen.
Step 2: After you get to this screen, click the "Forgot Apple ID/Password" option, then follow the onscreen steps.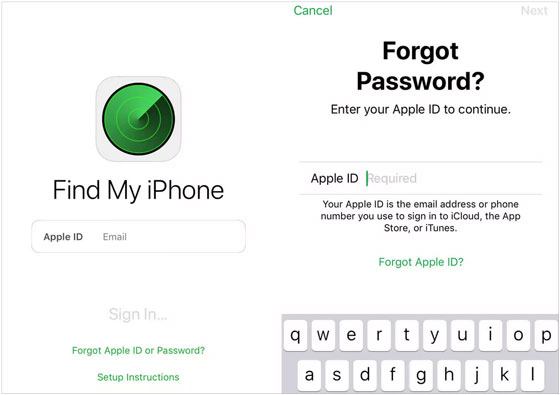 Way 5. How Can I Find My Apple ID Password from Account Recovery Contacts
How do I find my Apple ID password? If you wish to find your Apple ID passcode easily, you may use your account recovery contacts. Provided you have one, here are the steps to follow:
Step 1: Get access to your friend's device if you use it as an account recovery contact.
Step 2: On the phone, head to "Settings" and tap on your device's name. Now go to "Password and Security" and "Account Recovery".
Step 3: Locate your name from the list and press "Get Recovery Code". Enter this recovery code into your device to reset the password and access your account again.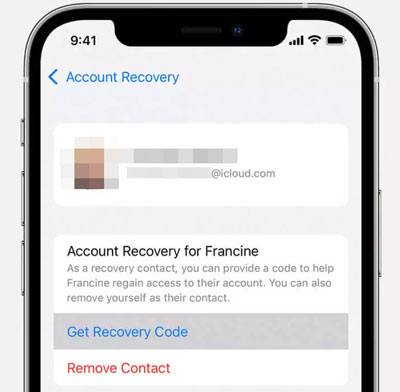 Bonus Tip: How to Remove Apple ID from Your iPhone With No Password
If the ways outlined above have not been effective, or if Apple ID is not yours to begin with, you will be left stranded on what to do. Luckily, we've discovered a third-party tool that will quickly and easily remove an Apple ID from any iOS without asking for verification codes, recovery keys, or security questions.
This iOS unlocking software can also remove the screen lock from your iOS device, including iPhone, iPad, and iPod touch. It enables you to unlock any Apple device in moments, all without requiring a password.
Top features of iOS Unlock:
* Easily remove Apple ID password with a few clicks.
* Fast eliminate the screen lock from an iPhone, iPad or iPod touch.
* Help you unlock iCloud activation lock without trouble.
* Unlock all kinds of lock screens, including passwords, passcodes, patterns, fingerprints, and more.
* Remove MDM lock from iOS devices.
* Support most generations of iOSes, including iOS 16.
Download this unlocking program.
Here are steps to remove your Apple ID with iOS Unlock:
01Download and install the program on the computer. Launch it, then connect the iPhone with a USB cable. Select "Screen Unlock" from the screen. You'll again see other options; click on "Remove Apple ID".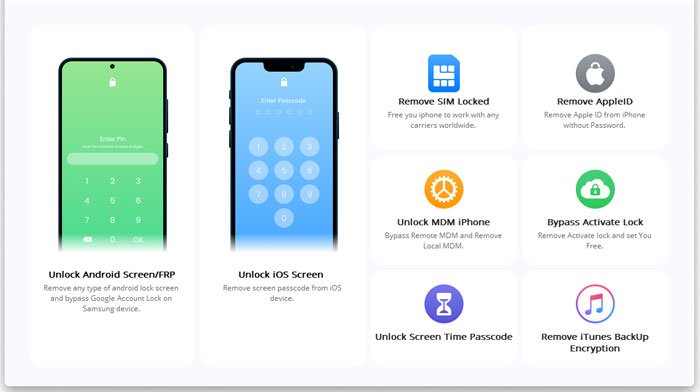 02The software will recognize your device, so click "Trust" on the iPhone to allow the tool access it.
03You'll now see instructions on the screen to reset your device's settings. Once done, it will restart and initiate the unlocking process.
04After the iPhone finishes resetting, the unlocking process will start instantly, taking only seconds to finish. After the process is complete, ensure the Apple ID isn't there. Now proceed to settings to confirm if the tool has removed your Apple ID.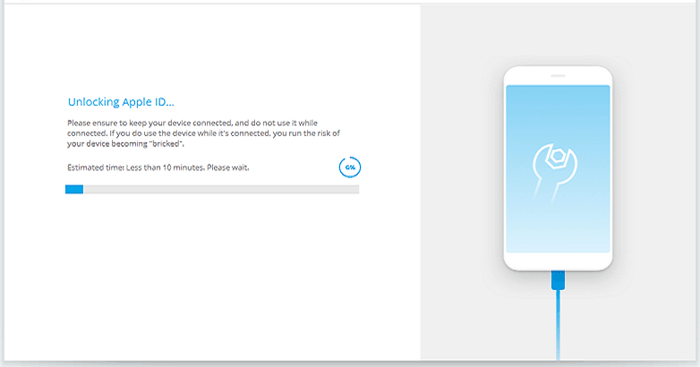 Conclusion
How do you find your Apple ID password? Well, the ways mentioned above are your answer. However, if you do not have access to your Apple ID credentials, you will need to remove your Apple ID from the device itself. You can achieve this with the help of iOS Unlock. The tool does wonders in removing Apple ID without requesting a password. The good thing is that the whole process takes seconds.
Related Articles:
How to Unlock Apple ID without Phone Number or Password in 5 Proven Ways?
How to Transfer Contacts from One Apple ID to Another without Trouble
How to Reset iPhone without Apple ID Password in iOS 16 and Earlier Versions?
Using One Apple ID to Manage iOS Devices
How to Unlock Apple ID without Security Questions/Email? [Comprehensive Guide]