When you buy a phone from AT&T Wireless, it will be locked to the AT&T network, which means you cannot use the device on another carrier. Besides, no foreign SIM can be inserted into the device when traveling, and you cannot sell the device to a person using another carrier. Fortunately, you can unlock AT&T iPhone if it's locked to a network. However, you should meet some requirements before attempting to unlock AT&T iPhone.

Part 1. Can I Unlock an AT&T iPhone?
Most people ask if it is possible to unlock a locked iPhone on AT&T. Yes, it is possible and achievable.
After the device is fully paid, you can get an account and unlock your iPhone for free. Alternatively, there are third-party applications that will help you unlock an iPhone that's locked to a carrier.
Part 2. When to Unlock an AT&T Phone
Do you have an AT&T phone but want to use it on a different network? Well, you should unlock it before using it on another carrier. So, there are numerous scenarios when we want to unlock an iPhone:
When traveling internationally - When you decide to travel outside your country, you must unlock the AT&T phone to enable you to use local SIM rather than paying for the roaming costs by your home network. This will save you some money, more so if you're traveling to a place that charges a higher rate for roaming services.
When you want to save money - In addition, you can use any data services that might be cheaper than the data roaming charges. Lastly, it lets you call any local phone numbers instead of international numbers, which could help you save money.
When switching from one carrier to another- after unlocking an AT&T device, you may use it on any network that operates on GSM technology. This is a cellular technology that various phone companies worldwide use. Since AT&T uses GSM technology, unlocking the device will let you use it on any network using GSM technology. It enables you to switch carriers effortlessly without buying a new device.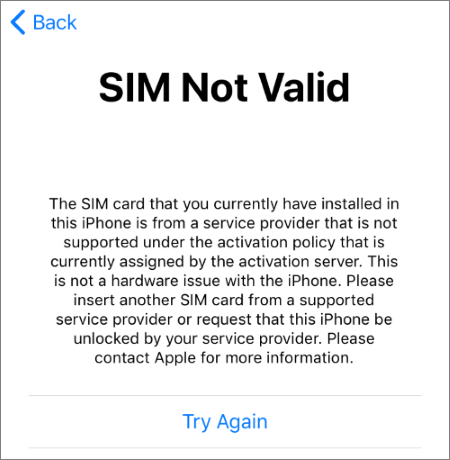 Read more:
4 Methods to Remove Apple ID from iPad without password (Easy & Quick)
How to Remove Activation Lock without Previous Owner
Part 3. How to Unlock AT&T iPhone Through a Professional Way
A SIM lock on any device can bring problems. Even though a SIM card is a great element that helps us connect with other people, locking it could result in restrictions on many features. Luckily, there is a professional software to help remove any SIM locks from our devices. iOS Unlock is the most reliable software that can help.
So, if you are wondering if your AT&T locked iPhone can be unlocked to be used on another carrier, then know it is possible. But note that you must jailbreak the device to remove the SIM lock. Though it can put the iPhone under threat, so consider every option before going further.
The software supports most iPhone models and unlocks the device in a snap. Here are the features:
Unlock iPhones to use on any carrier.
Unlock almost all types of screen locks.
Remove iCloud activation locks.
Remove MDM locks without data loss.
Easy and quick to use.
Here are steps to get iPhone AT&T unlocked:
01Start by launching the iOS Unlock tool on the PC after installing it. Choose "Screen Unlock" and "iOS" to open the tool. On the new window, choose the "Remove SIM Locked" function so that you activate the procedure.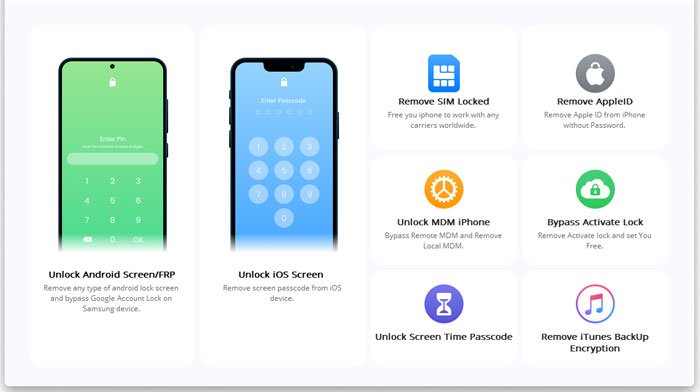 02You'll get to the primary page of the tool. Hit "Start" to begin the procedure. The tool supports major carriers like AT&T, Verizon, and T-Mobile. The software will detect the iPhone and show the details on the screen. Confirm if they are correct and hit "Unlock Now" to continue.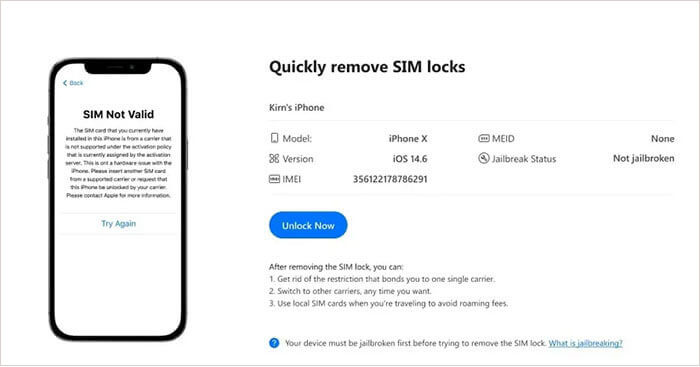 03Jailbreak the device when asked using the guide by clicking on the "Jailbreak Guide" option. You have to carry out some actions, starting by removing SIM from your iPhone. Head to "Settings" and "WLAN", which open your device's network settings. Check your connected WiFi network and hit "Forget This Network".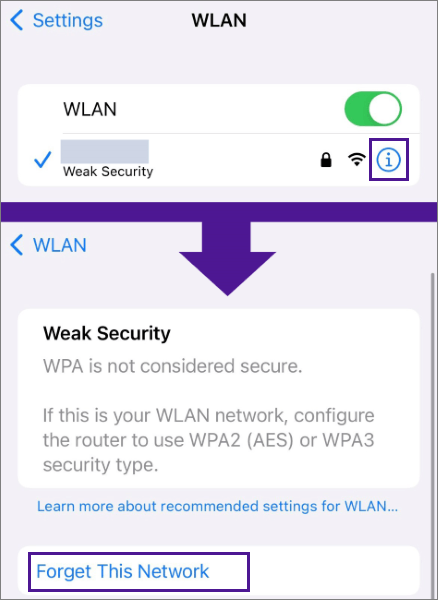 04Remove any connected network from the "My Networks" page and disable WiFi. Insert the SIM and click "Continue". On the following screen, you'll see a prompt window showing progress. When you see the window showing completion, hit "Done" and disconnect your iPhone.
More relevant articles:
How to Unlock a Stolen iPhone without Passcode in 3 Ways?
How to Unlock iPhone with Broken Screen
Part 4. How to Unlock iPhone from AT&T Through the Official Way
The top way to unlock an iPhone from AT&T is by contacting the service and asking for an unlock. If your device qualifies to be unlocked, you will get the codes you can use later to unlock the phone.
Steps on how to unlock my AT&T iPhone:
Step 1. Ensure you are eligible for the carrier to unlock. When you are eligible for AT&T unlock, your iPhone will be unlocked for free. However, if you do not meet the requirement, you'll have to look for other alternatives. You can use third-party apps.
Here are the requirements to meet:
You should have paid for your iPhone in full.
The device should have active AT&T network for about two months with the installment plan and have the prepaid plan of at least 6 months.
Your account should be in good standing.
The iPhone was not reported stolen, blacklisted, or even lost.
You have completed the contract.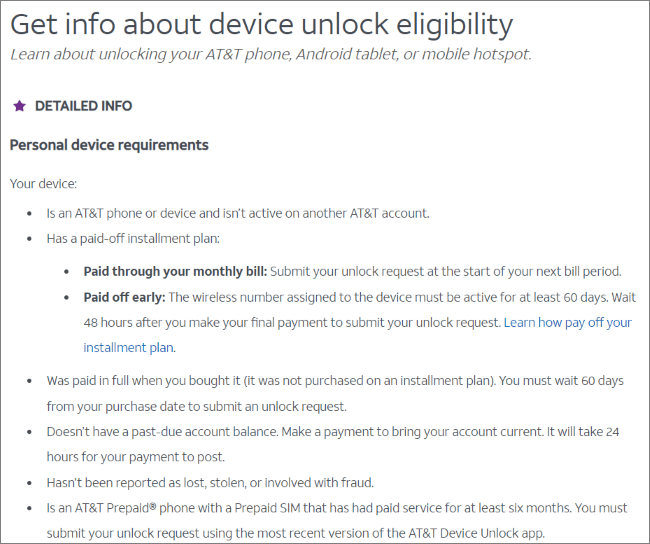 Step 2. The next step is to find the IMEI number of the iPhone. You can get the IMEI details by dialing the code "*#06#". It automatically shows on the screen.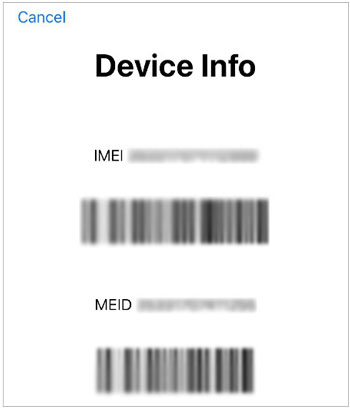 Step 3. Head to AT&T's device unlock website with any web browser. It is a portal AT&T uses to unlock devices. You should submit your request here to unlock the device. Hit "Submit an unlock request" in the box.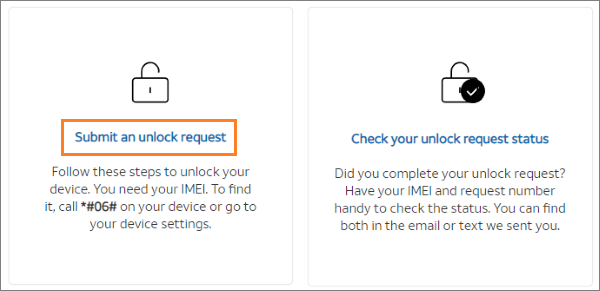 Step 4. Answer the questions. If you have an AT&T account, press the radio button next to the "No" tab.
Step 5. Input the IMEI number. If you're a current client, the site prompts you to input your cell phone number. If you aren't, you are asked to enter an IMEI number. Next, click the checkbox near the icon resembling a gray and blue arrow for confirmation. Agree to the requirement and hit "next".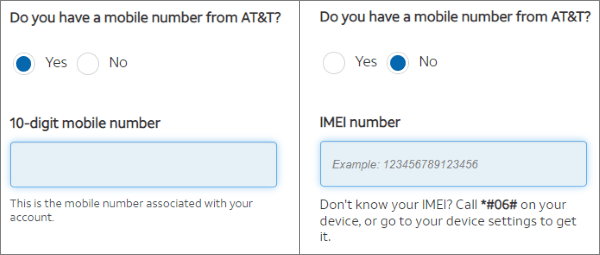 Step 6. Enter your name on the second page and the AT&T password if you've added it to your account.
Step 7. Enter the email address, then verify it. The email should be valid in the "Email address" field. Do the same again in the box below it. If you're a deployed military, there is no need to pay the device for unlocking. Just proof of the deployment is enough. Press the radio button with the option for "Yes" near the "No" option. Tap "Next" on the lower screen to be taken to the very last page.
Step 8. Input the IMEI code and hit "Submit". These are the digits you dialed using the code. Enter it into the files named IMeI and hit "Submit".
Step 9. Confirm the process. You'll get an email within a day from AT&T requesting for confirmation of the process. Open it and press "Confirm". The unlocking process can take two business days.
Step 10. You need to reset an iPhone to factory settings. This is mandatory to finish the unlock procedure. After resetting it, you may sell it or remove SIM and insert another one. To reset your device, open the Settings application and click on "General". Click "Transfer/Reset iPhone" and Erase content and settings. Now enter your password.
Note: Since the process entails factory resetting the device, all files will be deleted. Thus, you should back up an iPhone to iCloud before factory resetting it.
Part 5. How to Unlock iPhone with AT&T via Third-Party App
It is also possible to unlock an iPhone using third-party services. You just have to find the best tool and use it to unlock your iPhone. Tools like DoctorSIM, Unlock Base, and Unlock Radar can give you a hand in unlocking AT & T devices.
Here's how to unlock iPhone carrier AT&T via a third-party app:
Step 1. Check the IMEI number of your iPhone, which will show on the screen after dialing "*#06#".
Step 2. Find the tool to use. There are some third-party tools online that charge a fee to unlock a phone. The cost varies depending on the tool. For example, You can choose "Unlock Base" to help unlock the iPhone. Head to the website and enter the IMEI number of your iPhone.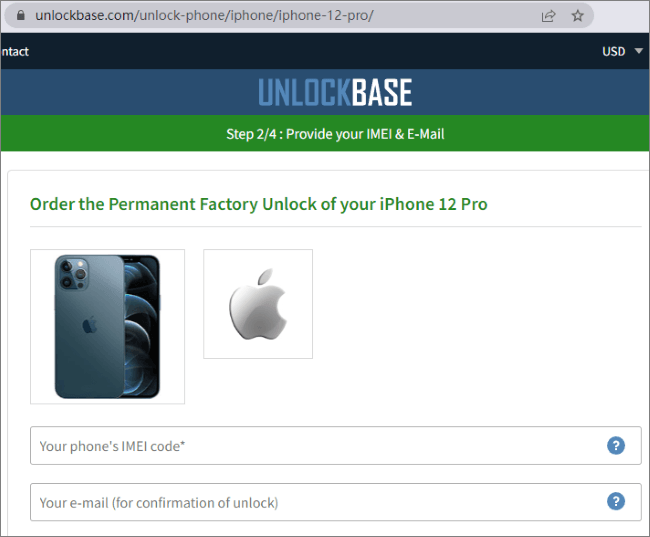 Step 3. Ensure the code is correct before entering it in the tool. A wrong IMEI code could result in you receiving a wrong unlock code. Ensure you pay the cost so that you can receive the unlock codes.
Step 4. You will get the codes in your email, but you can wait for up to 48 hours.
Step 5. Insert your new SIM into the device. If you insert another SIM not from AT&T, it'll ask you to input the unlock code.
Step 6. Enter the code into the device. If it is correct, it will unlock the iPhone.
Final Thoughts
Are AT&T iPhones unlocked? Yes. This guide shows that you can unlock an AT&T-locked phone conveniently. Unlocking an iPhone that's locked on AT&T comes in handy when we want to travel internationally or switch carriers. You will save money on roaming costs, allowing you to use the device how you want. Even though there's an official way to unlock an AT&T phone, the process can be lengthy and complicated. The best option is to use iOS Unlock. It unlocks iPhone devices quickly and in simple steps.
Related Articles:
How to Reset a Motorola Phone that Is Locked Yourself?
How to Unlock Apple ID without Phone Number or Password in 5 Proven Ways?
3 Simple Ways to Remove MDM from iPad [Steps-by-Steps Guide]
How to Unlock Huawei Phone without Resetting?
How to Unlock iPhone XR without Passcode?