You have certainly secured your iPad from being accessed by unauthorized users using a screen lock. However, it is difficult to remember passcodes with long numbers and letters for a long time. With time, you may forget your password, and even worse, you may disable the iPad. What will you do when you find yourself in such a situation? Refrain from panic! We have discussed how to unlock the iPad passcode without a computer using 6 methods in this guide. Read on to learn more!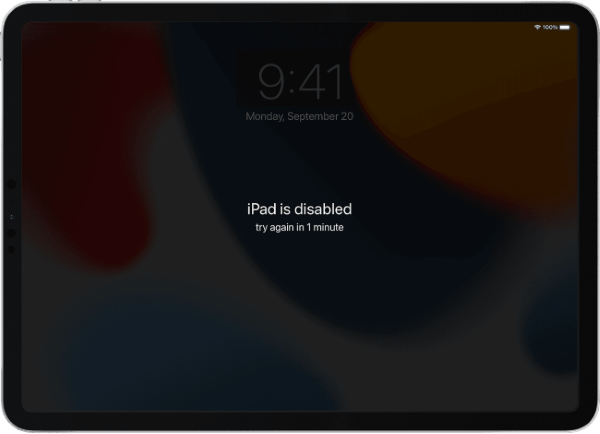 Method 1. How to Unlock iPad Screen Directly [Recommended]
Want to access your unavailable/disabled iPad's critical data urgently? The fastest way of unlocking a disabled iPad without deleting its data is by using a professional iOS unlocking application. However, you should be keen not to use insecure applications that will end up deleting your iPad's important data.
An example of a tried and tested iOS device's screen lock remover application is iOS Unlock. It is a peerless iOS lock remover application that removes all types of iOS devices' screen locks, such as PINs, passcodes, patterns, and fingerprints.
What is more interesting about iOS Unlock is that it removes the screen locks at a super speed without deleting your iPad's precious data. This potent application also allows users to remove iCloud activation locks, unlock Apple ID without a password, bypass MDM locks without losing data, remove SIM locks, and de-encrypt iTunes backups.
It is a go-to option for anyone who wants to unlock an iOS device. The application work natively on a wide range of iOS devices, including the latest ones, and is supported by Windows and Mac computers.
Below are some of the iOS Unlock application's features that make it different from its peers:s
Remove a wide range of iOS devices' screen locks.
Bypass Apple ID and iCloud activation locks without a password.
Remove screen time and MDM without deleting data.
Work natively with all iOS devices, including the latest ones.
Easy to use application.
Below is how to unlock an iPad using the iOS Unlock application:
01Start by downloading, installing, and launching the iOS Unlock application on your computer. Link the iPad to the computer using a working lighting cable, and tap the Trust button under the Trust This Computer pop-up message on your iPad.
02Tap on the Unlock > Unlock iOS Screen and then the Start button of the next screen to continue.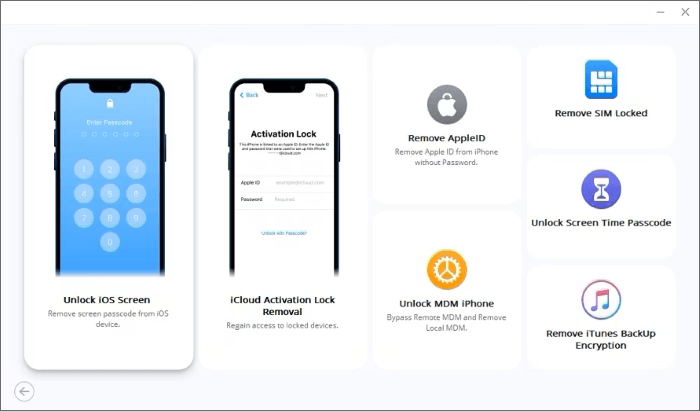 03Put the iPad into recovery mode by following the instructions on the application's interface.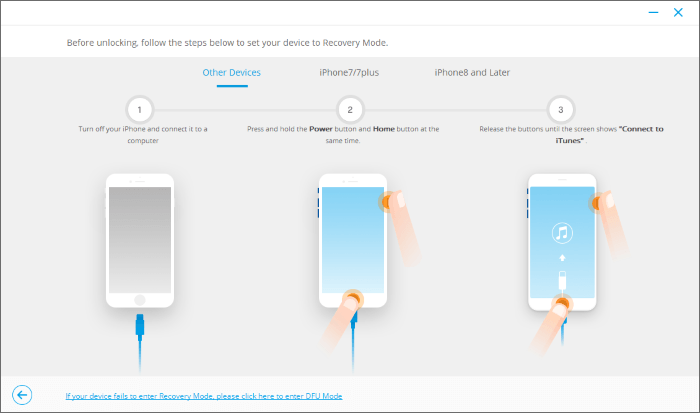 04The application will detect and display your device's information on the computer screen. Confirm the accuracy of the information and hit the Start button to continue unlocking the device.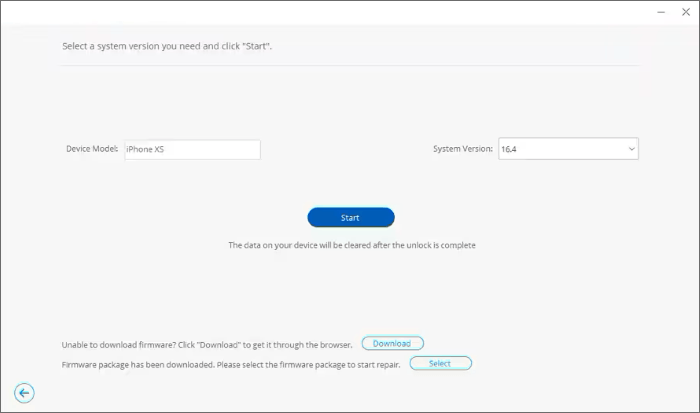 05Wait for the iOS Unlock application to finish downloading a firmware package and click on the Unlock Now button. Confirm that you want to unlock the device by clicking the Unlock button. After that, you can watch the unlocking process on the application's progress bar and hit Done when completed.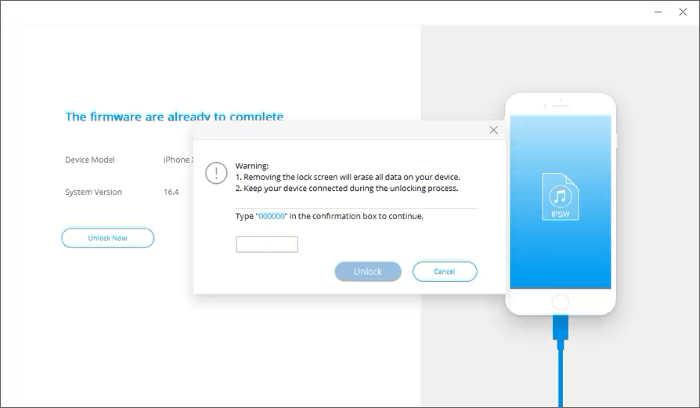 Are you also wondering:
How to Reset Disabled iPhone Safely and Effectively?
How to Unlock iPhone with Unresponsive Screen? [Full Guide]
Method 2. How to Unlock iPad Without Passcode Without iTunes via Siri
Is there another way to crack my iPad screen lock without a computer? Yes, by using the Siri feature. By detecting your voice, Siri helps you unlock your iPad without a computer or any other device. However, this method is only available on iPads that run on iOS 8.0 up to iOS 10.1 and is not 100% reliable, though it's worth a try since there are still chances that it may unlock your device without data loss.
Below is how to break into iPad without a passcode or computer:
Step 1. Press and hold the iPad's Home key until the Siri feature is enabled.
Step 2. Ask Siri, What is the time Siri. Once Siri detects your voice, it will display a Clock symbol. Tap on this icon to open the World Clock. Tap the + symbol on the clock screen to add a new clock.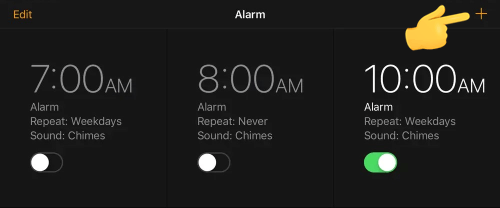 Step 3. Next, at the Choose a City screen, input randomly and long-press the input words to select the Select All option.
Step 4. Select the Share button and hit the Messages logo to share through Messages.
Step 5. Enter random text in the To section and tap the Return option. The text is going to be highlighted using the green color. Next, hit the + symbol and select the Create new contact option on the next screen.
Step 6. Tap the Add Photo option and select the Select Photo option. You will be directed to your gallery. Next, press the Home key again to return to your home screen. Your iPad will be unlocked.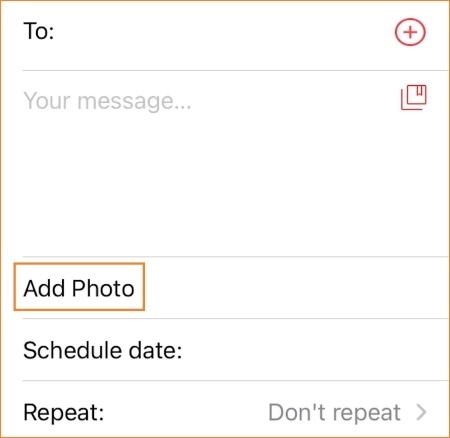 Method 3. How to Bypass iPad Passcode Without Computer via Apple ID
When you input incorrect passwords on an iPad several times, you will see a message on the screen saying iPad unavailable. If you are using iOS 16 or a later version, you will see an option for erasing the device to help you unlock it directly using the Apple ID and password you used to configure it.
Below is how to unlock iPad without a computer via Apple ID:
Step 1. Enter the wrong password several times until an Erase iPad button appears on your locked screen.
Step 2. Tap on the Erase iPad option. Tap on it once more on the next screen to confirm the action.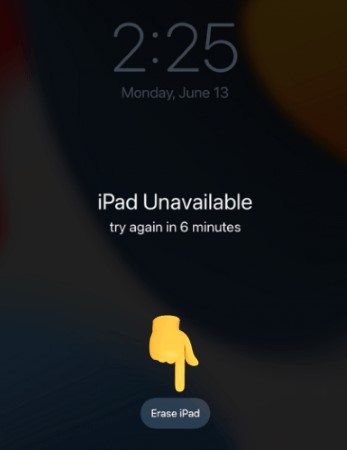 Step 3. Input your Apple account password. This will wipe out your device, removing all your iPad's data, including the forgotten password.
Note: Since this method will clean all your data, there's a need to back up your iPad first before you wipe out your device. Check this guide to achieve that >
Method 4. How to Unlock iPad Without Password Without iTunes via Find My App
If you had synced your iPad to your Apple Account and turned on the Find My feature before it was disabled, you can easily unlock it even without a computer. However, you need to have another device that can access the internet:
Step 1. From your iPhone, with your Apple Account synced (the same account that was synced to your locked iPad), open your Find My application.

Step 2. Select the name of your iPad and scroll through until you find the Erase This Device option. Select it.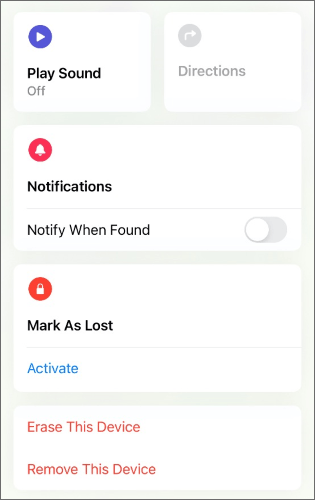 Step 3. Alternatively, you can go to iCloud from your iPhone browser and log in using your Apple Account ID and password.
Step 4. From the Find iPhone page, tap the Erase iPad option. That is how to unlock the iPad passcode without a computer or iTunes.
Method 5. How to Unlock iPad Using iTunes
Facing iPad is disabled connect to iTunes without computer error? This error appears when you try to unlock your iPad more than 6 times wrongly. However, if you had synced your device to iTunes before, restoring it to its original factory settings using iTunes is very easy.
Once you perform a factory reset, all your files, including your password, will be deleted permanently. With this fix, you can easily bypass your forgotten iPad password, but you will lose your data. To avoid losing important data, you must back up the device to your computer beforehand.
The following are the steps to unlock your disabled iPad through iTunes:
Step 1. Install the newest version of iTunes and launch it.
Step 2. Plug the iPad into the computer using your USB cable and tap the Trust button under the Trust This Computer message popup on your iPad.
Step 3. Select your device icon from iTunes' main interface on the computer screen's upper left side.
Step 4. From the panel on the left-hand side, select the Restore iPad button.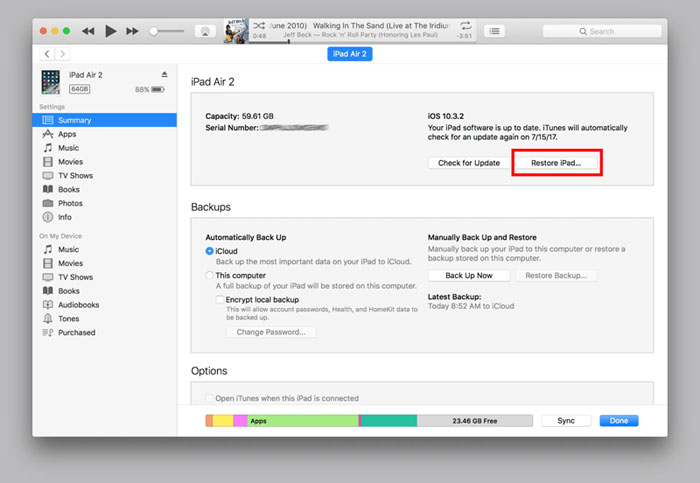 Step 5. Click on the Done option to confirm, and the restore process will now begin.
More unlocking solutions:
How to Bypass iPod touch Activation Lock Easily? 4 Ways You Cannot Miss
[Solved] How to Unlock Disabled iPad without iTunes | Latest Guide
Method 6. How to Unlock iPad via DFU Mode
You can remove your iPad password by activating its Recovery Mode. This fix is going to erase all the content of your iPad. In addition to unlocking your disabled device, DFU mode helps you in several other situations, such as when your iPad has an issue installing a new update.
Below is the step-by-step procedure to unlock your iPad using the DFU modes:
Step 1. On your computer, download the newest iTunes version and install it.
Step 2. Switch off your iPad and boot it into recovery mode.
For iPad models with the Face ID feature, press and let go of the Volume Up key. Do the same to its Volume Down key. Next, press the Top key until the device reboots. Continue holding this button until the device boots into recovery mode.
For iPad models that have a Home button, long press the Top and Home keys simultaneously. Keep holding the two until the recovery mode page appears.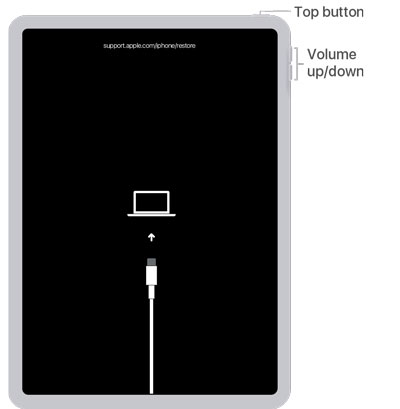 Step 3. When you see the iTunes has detected... pop-up window in your iTunes, select the Restore option. Once the restore process is completed, set up the iPad as a new device.
Conclusion
You have now learned six practicable ways to bypass your iPad screen lock, with or without a PC, whenever you forget your iPad's password. Among the above-discussed methods, we recommend you use the iOS Unlock application because it is easily usable, fast, and secure.
Related Articles:
How to Unlock a Disabled iPhone Without iTunes in 4 Easy Ways? [Hot]
[iOS Unlocking Tips] The iTunes Unlock iPhone Tricks You Can't Miss
Passcode-Free Solutions: How to Turn Off Screen Time Without Passcode
[Useful iOS Tricks] Unlock iPhone Using Emergency Call Hack
How to Unlock Phone Free with IMEI Number [Detailed Guide]