iPhones are one of the world's most popular smartphones for a good reason. They have an incredible range of features and a sleek design. And iPhone 13 is no exception. This latest addition to the lineup offers advanced technology, sophisticated hardware, and the same user-friendly experience Apple is known for.
However, sometimes you want to unlock iPhone 13 to use it on a different carrier. Or you've forgotten your screen lock, or you bought a second-hand iPhone with its screen lock still there. Finding a way past Apple's security measures can be a hassle. But this article will simplify your job. It may feel like a daunting task to unlock an iPhone without password, but it's not impossible. Keep reading to learn how how to unlock an iPhone 13. We have all the tips and tricks to ensure you unlock your device in minutes.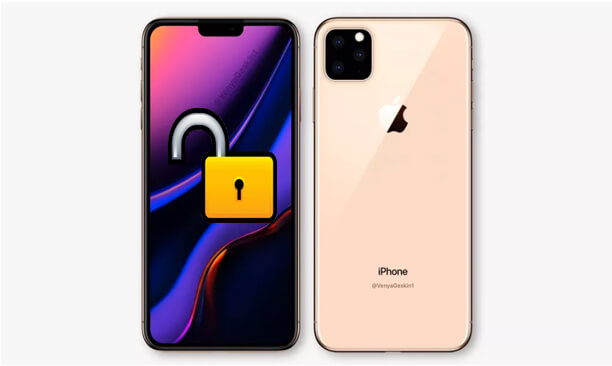 Part 1. What's a Carrier Locked iPhone?
Most of you know or have at least heard when a device becomes carrier locked. This means you can only use the device on a specific carrier within a particular country. Mobile device companies design such devices, and when you try using a SIM from a different carrier, the device will not recognize the SIM card.
So, suppose you purchase an iPhone 13, which is carrier-locked. In that case, you will be contractually obligated to make payments once the device is activated with its selected network. And the device can only be unlocked when you pay the phone's price in full.
Therefore, to know if your device is locked by the carrier, you can either use settings or using a SIM card. You will be able to know if it's carrier locked device.
To check through the phone's settings,
Step 1. Head to "Settings" and choose "Mobile data or cellular."
Step 2. Check if an option for Cellular data or a Mobile data network is available. If yes, then it means the iPhone is unlocked. If not, the phone is locked.
On the other hand, to check using a SIM card, do this:
Step 1. Make a call using your current SIM card and wait for it to start calling. (Unlock iPhone without SIM card?)
Step 2. Next, power off your iPhone device then removes the SIM from it.
Step 3. Take a different SIM card from another carrier, insert it into your iPhone, and restart it.
Step 4. Try calling somebody with the new SIM card. If it goes through, the iPhone is unlocked. Suppose it doesn't, then it's locked. Besides, when you insert the new SIM card, if the device is locked, it won't display the network bars at the top. This is also another way to know if the phone is locked.
You may like:
How to Unlock iPod touch without iTunes Smoothly? (6 Amazing Ways)
How to Fix the iTunes/App Store Keeps Asking for Password Issue on iPhone/iPad?
Part 2. How to Unlock iPhone 13/14 Carrier Using SIM Unlock Chip
A SIM Unlock chip is a slim memory interface chip which can be placed along your regular SIM. It's placed onto a SIM card and helps remove the network lock to allow your device to use other SIMs and carriers. It does that by controlling the connection and the traffic signal connecting the iPhone and SIM card. You may pay a fee and use it safely. Besides, no need to jailbreak your iPhone.
Here are steps to do iPhone 13 pro max unlock when locked on the carrier:
Step 1. First, buy a compatible SIM Unlock Chip for your iPhone 13 pro.
Step 2. Next, take the unlock chip and insert it into the SIM slot of your iPhone and place the SIM on top of it.

Step 3. Now choose "edit" before you enter the new 18-22 digit code. This code can be found on the back of every SIM card.
Step 4. Lastly, reboot your iPhone and then activate it.
Part 3. How to Unlock iPhone 13/14 Online For Free
If you do not want to use a SIM unlock chip, another way to unlock your iPhone is by using Simlockfix.com. Simlockfix.com is an online IMEI carrier checker that can help you permanently unlock your iPhone. Here, you should have another device to carry out the process. Here is unlock iPhone 13 Pro Max free:
Step 1. First, remove the SIM card from the iPhone you are unlocking.
Step 2. Take your other device and head to the Simlockfix.com website on any browser.
Step 3. Next, you should fill in details like the Email and IMEI number of your iPhone 13. It's easy to get an IMEI number. Take the device you want to unlock and dial *#06#. A pop-up will appear on your screen showing the IMEI number. Enter the number in the space for IMEI. Make sure you enter the number correctly.
Step 4. Choose your device as "iOS" and click on "Connect". Wait some time to connect and tick the Proxy and Security Check options.
Step 5. Once done, click the "Unlock" button and wait for the process to complete. Tap on "Verify" and install a few apps to finish the verification process. After that, check your iPhone to see if it has been unlocked.
Step 6. Just insert the SIM card into your iPhone 13 pro max, and enter the SIM PIN. When your iPhone reads the SIM card, you will be able to use it on any carrier.
See more:
How to Reset Android Phone when Locked? Top 6 Reliable Ways in 2023
[Solved] How to Unlock Disabled iPad without iTunes | Latest Guide
Part 4. Unlock iPhone 14/13/Pro/Pro Max Screen With Find My Feature
Find My function is a great tool to help you locate your lost iPhone since it can be used to track the location of your device. It is not only useful to locate your devices, but it also offers a fantastic Erase feature. This can be incredibly helpful if you have forgotten the passcode of your iPhone or need to remove all information and files on your iPhone in case it gets lost or stolen.
Before using this feature, you should have your iPhone's password and Apple ID. Your iCloud account should also be signed into the locked iPhone, Find My should be on, and the iPhone should be connected to a WiFi network or cellular. When set, use these steps to do iPhone 13 mini unlock:
Step 1. Head to iCloud.com on any browser and log into your iCloud account using the same ID and password you used on the locked device.
Step 2. On the features list, choose the "Find iPhone" option.
Step 3. Carefully enter your Apple ID Password again before hitting the "Sign in" button.
Step 4. Next, hit "All Device" before choosing your iPhone 13 that's locked.
Step 5. Press the "Erase iPhone" button to erase your iPhone, then tap "Erase" to confirm this action.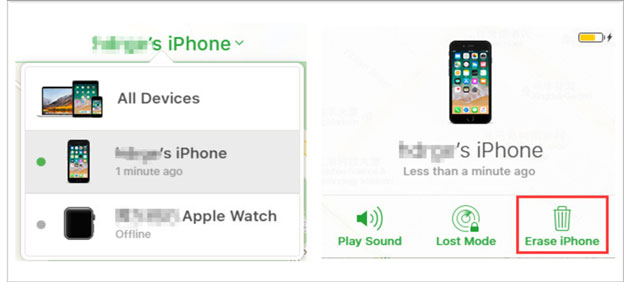 Step 6. Enter your Apple ID password. You will get a verification code on your trusted device via SMS. Once you receive it, make sure that you save the code and enter it on the iCloud interface.
Step 7. Enter the phone number and tap "Next" in the upper right corner. The device will start resetting, and you will be notified when finished.
After that, restart the iPhone 13 mini and enter your Apple ID & Passcode before setting a new lock code for its screen.
Part 5. How to Bypass iPhone 13/14 Screen Lock Via iTunes
iTunes is more than just a place to listen to music or watch movies; you might be surprised by its many other features. It has a Restore feature that allows you to swiftly reset your iOS device back to its factory settings. As an official Apple product, iTunes is the perfect go-to choice to eliminate 4-digit and 6-digit passwords from any of your iPhones.
Are you wondering how this works? After booting your iPhone into recovery mode, iTunes will reset it to factory settings. This process removes all data from the device, including any passcodes set up. By doing so, your iOS device will be restored and ready for use.
Here's how to open iPhone 13 without passcode:
Step 1. First and foremost, if your iPhone 13 is connected to a computer, disconnect it. Next, switch off the device completely.
Step 2. Hold down the side button and at the same time connect the iPhone to the computer. Don't let go of the button until you see a screen prompting that your device is in recovery mode.
Step 3. In iTunes on the computer, hit the phone's icon to choose your iPhone.
Step 4. A prompt will appear, informing you of the issue with the iPhone 13 device and provide two options: "Update" or "Restore." Go with "Restore."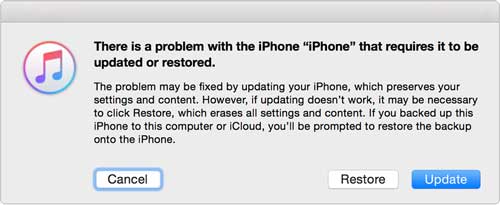 Step 5. Afterwards, simply hit "Restore and Update", then confirm that you accept the terms and conditions.
After downloading the software update, click 'Restore' to activate it. If the downloading takes longer than 30 minutes to download or your iPhone exits the Recovery Mode unexpectedly, simply repeat the above steps.
Step 6. iTunes will swiftly extract the freshly downloaded iOS version, and your device will immediately reboot once the procedure is completed.
Step 7. After downloading the new version of iOS, iTunes will quickly extract it, and your iPhone will restart automatically once the process is completed. Tap the "OK" button to confirm the update and restart your device. Wait for some time and see if the device has been unlocked. This should do the trick. If not, check the next technique.
Part 6. Remove iPhone 13/14 Screen Lock Easily With iOS Unlock (100% Success)
When searching for the simplest way to unlock an iPhone without a password, we have uncovered the best software. iOS Unlock is an advanced application designed to unlock screen locks on all iOS devices. It is widely compatible with any type of lock screen, such as Apple ID, Touch ID, Face ID, Screen Time Password and more, and it only takes minutes to remove these locks.
iOS Unlock stands apart from other applications due to its higher success rates. Compared to other programs, few can do the job, and their success rates are unmatched by that of iOS Unlock.
Not only is the software versatile, allowing you to access your iPhone 13 in no time, but it can also remove the MDM feature without data loss. With iOS Unlock, you can effortlessly remove MDM even if you forget the username and password and access your device without trouble. Let's take a deep dive into some of its best features:
Notable Features of iOS Unlock:
It allows you to remove the screen lock on your iPhone without a password.
Removes all screen locks on iPhone, iPad, and iPod Touch.
It can unlock your device's Face ID/Apple ID/Touch ID, Screen Time and iTunes Backup passcodes without a password.
Bypasses iCloud activation locks; no need to jailbreak your device.
The step-by-step process requires no tech skills.
After unlocking, you can use your iOS device without carrier restrictions.
Now that you understand the limitless capabilities of iOS Unlock, let's discuss how to easily bypass iPhone 13 Pro Max with it:
01 Launch iOS Unlock after installing it on the computer. Choose "Screen Unlock" from the list of features. Subsequently, connect your iPhone 13 device to the computer with a lightning cable. After that, tap "Unlock iOS Screen" from the program's primary interface.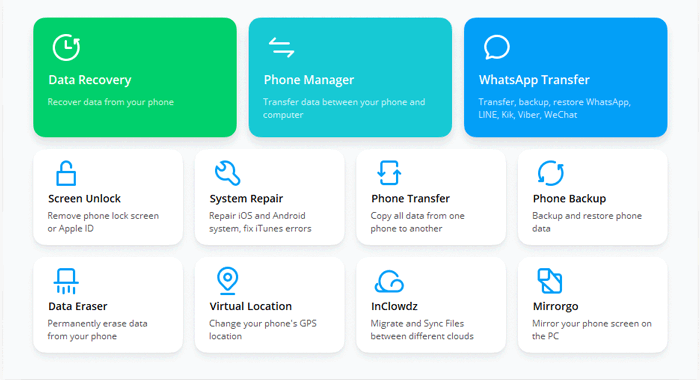 02 Boot the iPhone into Recovery/DFU mode using the instructions on the screen. It's advisable to enter the iPhone into Recovery Mode to remove the screen by default.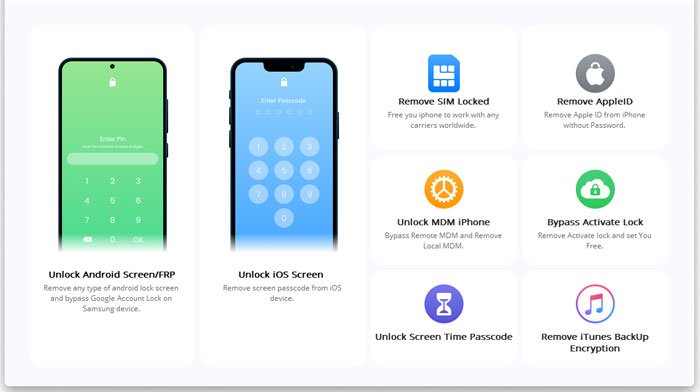 03 After you place the device in Recovery mode, the software will show your iPhone's information, like System Version and its model. If it is inaccurate, select the correct info from the list provided. Then press "Download" to acquire your device's firmware.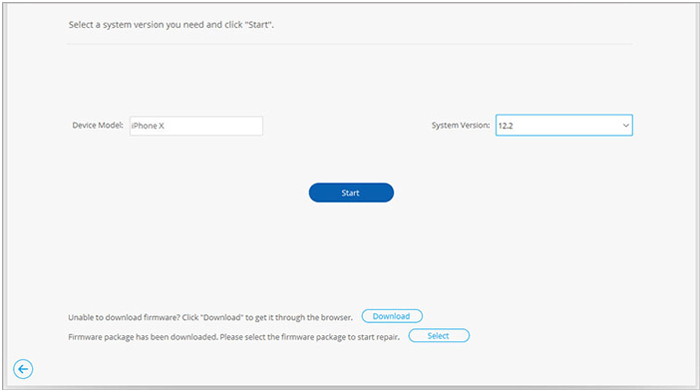 04 With the firmware completely downloaded, tap "Unlock Now" to unlock your iPhone.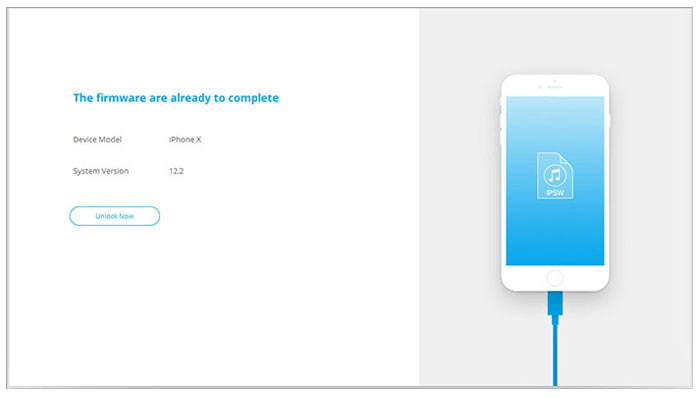 Your iPhone will unlock in a few seconds. However, note that all data stored on the device will be erased during this process. So, do a backup first to bypass the lock on your iPhone 13.
Conclusion
Bypassing an iPhone 13 is not as complicated as it seems. The methods mentioned above will help you unlock your iPhone 14/13/mini/Pro/Pro Max quickly, even if it's carrier locked. iOS Unlock is the most powerful tool to remove screen locks on iPhone 13. The software offers a high success rate and the unlocking process is fast.
Related Articles:
How to Unlock a Disabled iPhone without iTunes? 4 Easy Ways You May Not Know
6 Proven Fixes for "Your Passcode is Required to Enable Face ID"
How to Resolve the Forgot Screen Time Passcode on iPhone/iPad Issue?
5 Ways to Unlock Android Phone if You Forgot the Password
4 Best Methods to Factory Reset iPhone without Password/Passcode