The best file compressor makes it easy and fast to compress files for easier storage and sharing. It also allows you to manage multiple compression file formats.
Also known as zip utilities or zip software, a file compressor helps to compress files of all kinds to reduce their size. If you have large video or audio files, compressing them can help you plan your storage space or share the video file widely.
Are you looking for the best video/audio file compressor? Below is an in-depth software review of the best file compressor on the internet.

Part 1. Hot Q&As on File Compressor
What is a file compressor?
A file compressor is any software that reduces a file's size by applying a compression algorithm, mostly to save on storage space and allow for easier file shareability. File compression software tools condenses, expands, and manages data as necessary.
How does a file compressor work?
File compression works to reduce your files' data size while preserving the data within. This allows you to share the data easily–using minimal bandwidth and data space, while saving a lot of time for the file sender and recipient.
Which is the best file compressor?
The choice for the best video file compressor will boil down to the features you are looking for in a file compressor. In addition, is it free or premium? Does the free version offer key compression features?
It is important to compile a list of features you would ordinarily expect to find in the best file compressor. The ideal file compressor should:
Be free or have a reasonably affordable premium package
Allow you to preview video before compression
Allow batch processing and compression
Have additional key functionalities.
Also read:
Best Video Compressors of 2023: A Comprehensive Review
How to Convert 4K Video to 1080P Without Losing Quality
Part 2. The Best Video File Compressors Recommended
All operating systems allow you to compress large data amounts into smaller packages for easier storage and sharing. Using third-party file compressors can streamline the file compression process. Below are the top recommended file compression software options.
1. Video Compressor
Easily one of the most popular free file compressors, Video Compressor is a reliable, easy-to-use, lightweight audio and video size compressor for the ideal data management. It is an all-in-one video editing, conversion, and compression software tool used by millions of people worldwide.
Pros & Features of Video Compressor
Built-in video enhancer technology to improve or retain your video's high quality
Support multiple encoding formats, including H.264, Xvid, VP8, VP9, H.265/HEVC, etc.
Allow conversion of video or audio files into multiple formats, including MP4, WMV, FLAC, MOV, AVI, etc.
Support batch compression. You can select multiple files, regardless of size, for simultaneous compression.
Fast processing.
Powerful video editing features.
Easy-to-use user interface and it beginner friendly
Cons of Video Compressor
The free version may be limited in terms of features. However, the basic features are more than sufficient to compress your audio or video files without losing quality.
How to Compress Files Using Video Compressor
Video Compressor enhances your video/audio file quality in multiple ways including using AI. You can leverage its enhanced AI capabilities to:
Optimize video brightness and contrast.
Upscale resolution.
Remove video noise.
Minimize video shaking.
Using Video Compressor is a relatively quick and easy process, here's how to compress a video:
01Download and install the file compressor. Open the Video Compressor section in the toolbox and add files for compression.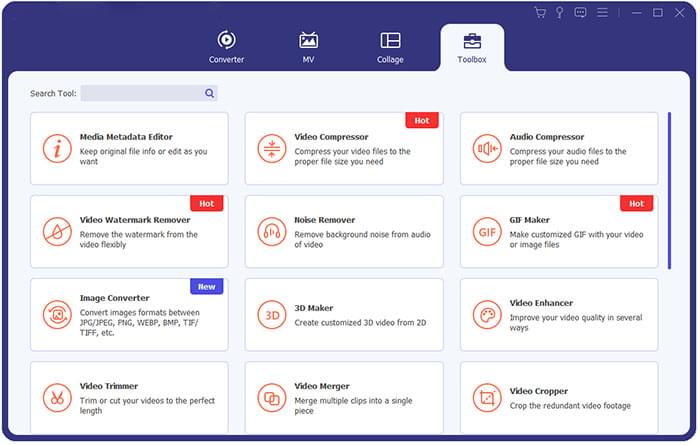 02Customize the video output settings. Run the compression and retrieve the compressed file for sharing or for additional purposes.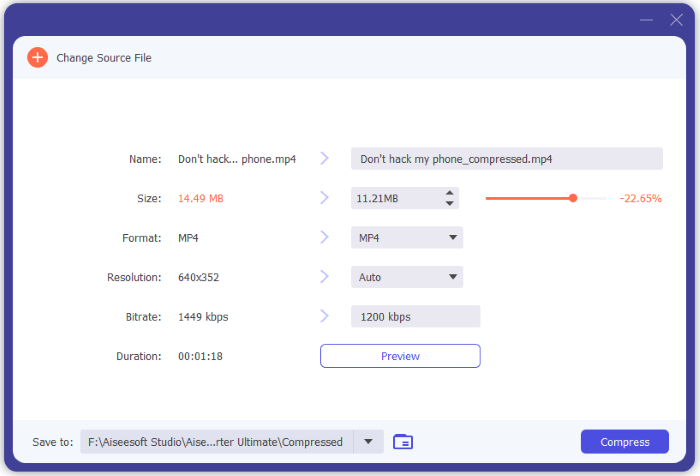 For users who have a need for file compressors of types as MP3, WAV, etc., you can also use this tool in these steps:
01Choose Audio Compressor in the toolbox, and drag & drop your files into the window.
02Customize the audio outputsettings and start the compression process.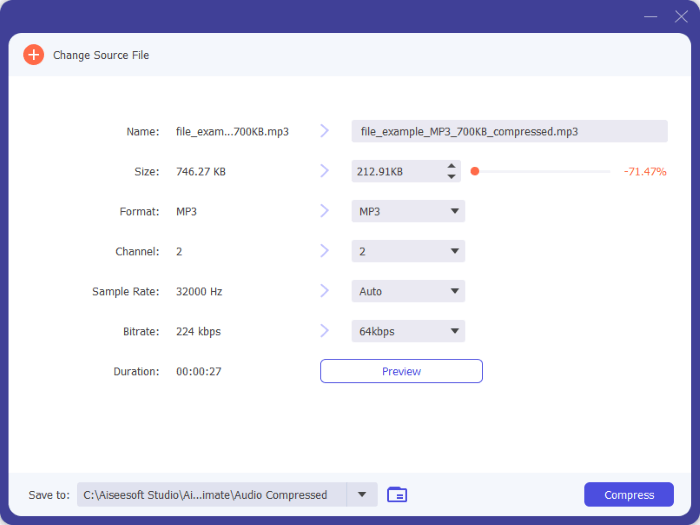 2. WinZip
WinZip is a popular file compressor alternative functional on multiple devices and operating systems. It offers a flexible and user-friendly interface that is functional for both keyword and mouse users.
WinZip features several advanced file-sharing tools and supports most of the major cloud storage providers.
Pros & Features of WinZip
Support a wide range of compression files including ZIPX, ZIP, TAR, RAR (extraction only), 7z, VHD, GZIP, and XZ.
Break large ZIP files into smaller, more manageable ones.
Allow you to create and extract files via either the program window or the program interface.
Cons of WinZip
Unlike other reliable file compressors, WinZip's free trial is very limited. If you opt for the premium, you will have to pay $39.95, which can be considered decent only if you use file compressors a lot and for large tasks.
How to Use the WinZip File Compressor
Compressing video files with WinZip can be pretty straightforward. Here's how:
Step 1: Download and install the WinZip app, then run it. On the left side, open File selection, and choose the files you want to compress, then click the Add to Zip button.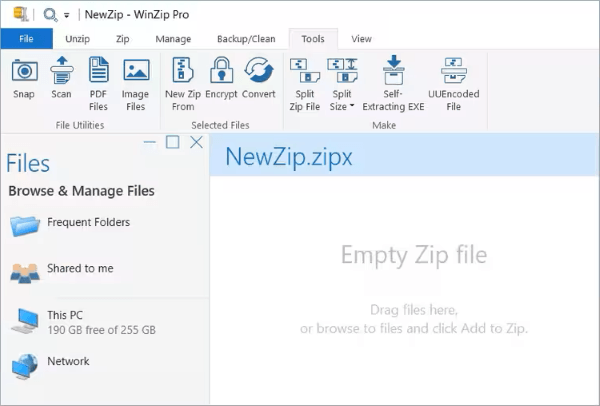 Step 2: Click the Save as button. Choose where you want to save the compressed file and click Save.
3. BandiZip
BandiZip is a free file compressor that also has a premium package. Most free online file size compressor tools tend to center their file management interfaces. However, BandiZip is more slightly purpose-built for creating and managing archives, providing clear instructions along the processes.
Pros & Features of BandiZip
Comfortable user interface that makes it beginner friendly.
Relatively speedy, making it a reliable file compressor for on-the-go processing.
Password manager included.
Cons of BandiZip
Most of BandiZip's important features require a paid license to access. As such, it isn't exactly the best tool if you're on a budget. (However, if you want to handle large compression work for complex archives, BandiZip is worth giving a shot for limited aid.)
Ads only removable also in paid version.
How to Use BandiZip File Compressor
Step 1: Download, install, and run the BandiZip app. Open the New Archive dialog box. At the bottom of the dialog box, click More Options.
Step 2: Click the Split to Volumes menu for a list of split sizes for varying uses, such as email service attachments. Choose one from the list, then enter the preferred size manually. Then start archiving, which shouldn't take long.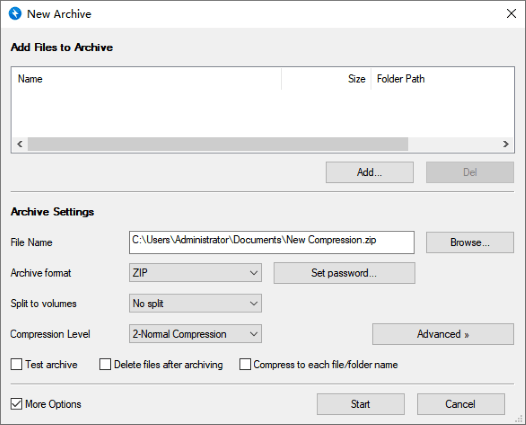 4. 7-Zip
7-Zip is a free open-source file compressing tool that has been in the industry since 1999. The utility introduced its own archiving format 7z, which features impeccable compression capabilities.
In addition, 7-Zip can compress files into multiple formats, such as TAR and ZIP. It can also read and extract files from other file types such as XAR, RAR, and EXT.
Pros & Features of 7-Zip
Small installation size.
Impressive encryption capabilities, adding an extra layer of privacy and security to your data processing
Impressive file management abilities
Offer support for over 80 languages
Open-source, meaning it's free to all users.
Cons of 7-Zip
Some users may find its features mildly intimidating
Its interface may not be that user-friendly.
How to Use 7-Zip File Compressor
Step 1: Download, install, and open the 7-Zip application on your computer. Click Add to import the files you wish to compress. Ensure the files are in the same directory.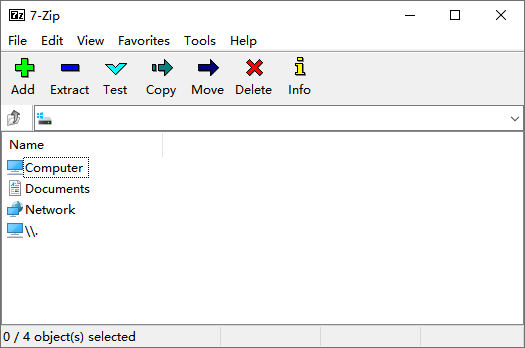 Step 2: In the Add to Archive tab, customize the settings as you desire. Click OK once you're down setting the parameters. The compressed file should appear in the same directory as the original files.
5. WinRAR
WinRAR is a popular file compressor ideal for most of your file compression needs. With over 500 million users, WinRAR is undoubtedly a trustworthy file size compressor.
It can handle compression tasks regardless of the project size. WinRAR also works well in almost every Windows version.
Pros & Features of WinRAR
Support multiple file compression formats, making it a versatile file compressor
256-bit password encryption to restrict unauthorized access to your files
40-day free trial, allowing you to test its best features before you can decide to upgrade.
Cons of WinRAR
The only downside to WinRAR is lack of user-friendliness. Beginner users may find it hard navigating WinRAR's user interface before getting used to it.
How to Use WinRAR File Compressor
Step 1: Download WinRAR from the main website page in your preferred browser. Once downloaded, ensure you install it on your computer.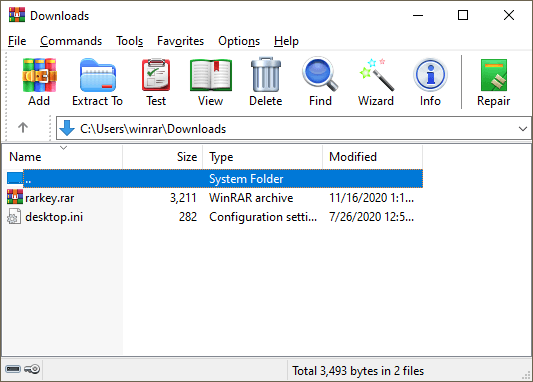 Step 2: Launch the app, then click File, then New Zip File to add the file you wish to compress. Select Zip from the left-hand panel, then press Okay. You can choose to encrypt, convert to PDF, reduce photo size, or add a watermark. Choose Save or Share.
More relevant articles:
How to Convert MP4 to MKV Effortlessly? [Apps & Online Tools]
How to Convert AVI File to MP4? Solved in 5 Effective Ways
The Bottom Line
A reliable file compressor is your best bet to compress large video and audio files for seamless sharing and reduce storage usage. If you're looking for the best file compressor, Video Compressor is the ultimate file compression tool with multiple functionalities and features to power your file compression. Download Video Compressor and start compressing your large files in a few simple clicks, for free.
Related Articles:
12 Best Video Converter Software for Windows 11/10/8/7 (Free & Paid)
Top 14 Best AVI Video Editors | Easily Eidt Your AVI Files
Select the Best GoPro Editing Software - 10 Excellent Options
10 Best MOV Editor Options - Edit MOV Files Easily [Updated Guide]
10 Amazing MP4 Screen Recorder Options: Record MP4 Videos Easily
[Vlog Software] 11 Best Vlog Editing Software for Vlog Lovers