Picture-in-picture is a type of video editing that allows two different videos to be displayed side-by-side in the same Frame. Although many people may not find it important due to information overload, it is used in many industries. Picture-in-picture videos are a great way of creating reaction videos where you can showcase yourself on the camera and what is happening in your main video.
In simple terms, the picture-in-picture video has two videos that share the same screen simultaneously, and the bigger video appears below, the smaller one. The concept of picture-in-picture is mainly used on news programs, live-stream gaming, and interview videos.
If you are new to video editing technology and you want to make picture-in-picture videos, you are at the right place. Continue reading this article to learn more about the best picture-in-picture video editors.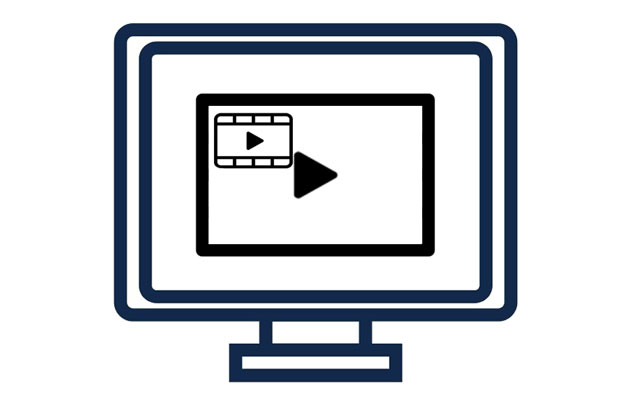 Part 1: FAQs About PIP Video Editor
Q1. Can I make a PIP video?
It is possible to make a picture-in-picture video by adding an image or video on top of the other using a video editing tool with a PIP video feature. There are more and more video editing apps and online tools that can make it easy to drag and drop clips on top of each other. With their help, you can position, resize, filter, drag and carry out all the editing features on the video.
Q2. Can I make a split-screen picture?
You can make a split-screen video. You need two videos and place them next to each other using video editing software, such as the tool in Part 3. With this software, you will be able to ensure that the videos are appropriately sized and you are able to add lines to separate them.
Q3. How can I add a frame to a picture-in-picture video?
You need to add a rectangular shape that is a bit larger than the video if you want to add a frame to your PIP Video. You can also change the color of the frame.
Part 2: Best Picture-in-Picture Video Editors
2.1 FilmForth PIP Video Editor
FilmForth is a program that you can download from Microsoft Store. It helps you edit videos with multiple features, like adding pictures, rotating, cutting, removing background, muting, etc. It also supports PIP videos, so that you can make reaction movies without effort.
Pros:
* Create picture-in-picture videos without skills.
* Allow you to separate the audio from your video easily.
* Many cool effects that you can add to videos.
* Remove audio and Add voice to videos seamlessly.
* Support Windows 10 or higher.
Cons:
* Only the premium version can export videos with no watermark.
* Cannot support Windows 7.
Create a PIP video with FilmForth:
Step 1: Install the program on your Windows 10 computer, open it, and click the New Project button.
Step 2: Click ADD VIDEO/PHOTO CLIPS to import your video and pictures. Then click the Back icon to exit the panel, and choose the Picture in Picture > Add Pic in Pic button.
Step 3: Now you can choose another video or photo clip and add it to the current video. Once done, you can edit the video with multiple editing features at the bottom. After that, click Save Video to export your PIP video.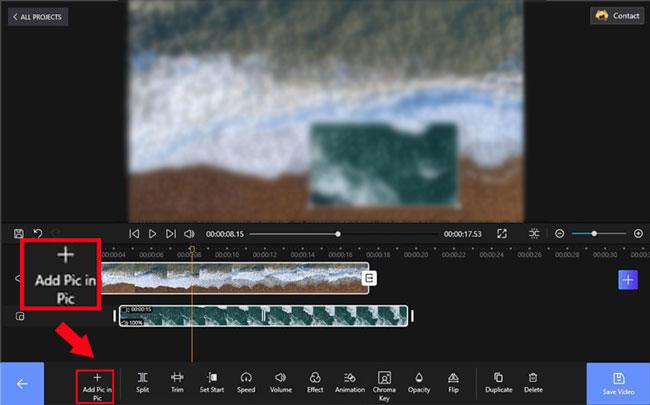 You might like:
12 Best Video Converter Software for Windows 11/10/8/7 (Free & Paid)
[Vlog Software] 11 Best Vlog Editing Software for Vlog Lovers
2.2 PowerDirector PIP Video Editing Tool
PowerDirector is a picture-in-picture video editor that can help you make a picture-in-picture video in just a few simple steps. It supports real-time preview so that you can see what your picture-in-picture will look like before saving it. A good thing about this software is that it is free to use and doesn't require any membership or premium account.
The application also has a simple interface that allows you to edit the picture-in-picture video. Besides, it is available on App Store for both Android and iOS.
Pros:
* Provide you with attractive video-in-video effects.
* Allow you to add various stickers, shapes, and callouts to your video.
* Have many animated titles.
* Support video collage and preview.
* Support Windows 7/8/10/11.
Cons:
* It is not free to use.
* It is unavailable on Mac computers.
Use PowerDirector to edit a picture-in-picture video:
Step 1: After installing the PowerDirector application, you should launch it and upload the background video to the application.
Step 2: Drag your video to the interface of the software for importing. Then click the Video Overlay (PiP Objects) Room on the left toolbar.
Step 3: Drag and drop another video to the track under your background video. If you need to edit the latter video, please double-click it. Then you can start editing it.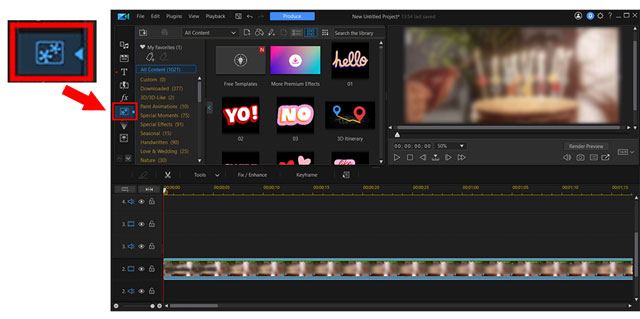 See more: You can edit your MP4 videos with multiple useful features. Let's see which tool you can use in this article.
2.3 FlexClip Online Picture-in-Picture Video Editor
FlexClip is an online video editing tool with the PIP feature. Thus, you can directly create and edit your PIP videos without downloading any apps on your device.
Pros:
* No skill in editing picture-in-picture videos.
* Support MP4, MOV, WEBM, M4V, MP3, AAC, PNG, JPG, and more.
* Multiple editing features, like adding text, background, overlaying, etc.
Cons:
* Fail to import videos online before you sign up for an account.
* It is free to save videos with 480P and a watermark.
* Load a video slowly at times.
Use FlexClip to edit PIP videos online:
Step 1: Open the FlexClip website on your PC, and click Browse Media to upload your videos.
Step 2: It will require you to sign up for an account. You can use your Google account to register. Then click the video to play.
Step 3: Choose the Media option on the left panel, and click the Local Files icon to upload another video. Finally, click the Picture in Picture icon on your video to add it to your current video, and adjust the size of the interface. Once done, click Export to save it on your computer.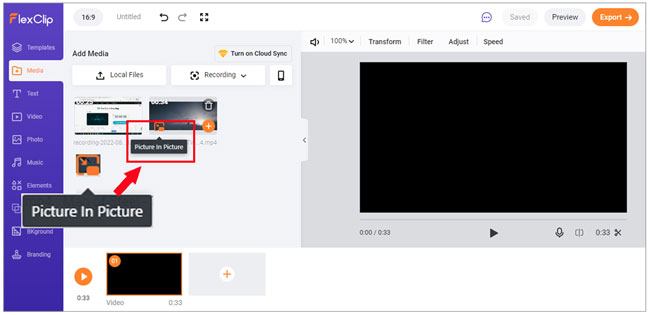 Perhaps you need: How can you fast send your videos from a Samsung phone to an iPhone? If you know these effective ways, you can make it easier.
Part 3: Alternative Way Of Creating Side-by-side Videos
Do you need to create a collage video or a side-by-side video instead of the picture-in-picture video? This Video Ultimate Editor is an excellent app for making stunning and eye-catching videos. You can also use this application to convert compatible video formats or adjust the video parameters.
Key features of this video editor:
* It can make multi-layered videos since it provides various screen split templates.
* Add various filters, themes, and settings to videos.
* It has powerful video editing features such as cropping, merging and trimming.
* Change the picture-in-picture video to different formats.
* Convert your iPhone videos to MP4 files without trouble.
Download this software below.
Make side-by-side videos with this editing tool:
01Download and install the Software
Launch the program after you install it and click on the Collage menu to create a split-screen Video. To choose the split-screen layout, navigate to the template tab.
02Add Your Videos
Click on the + icon and add the two videos to adjust the video position on the screen. Preview the videos on the split layout or drag the split lines to locate the videos at a reasonable ratio.
03Edit and Export the Video
You can now perform all types of video editing activities, such as cropping, adding subtitles, rotating, filtering, and more.
If you have completed the editing process and are comfortable with the results, you must export the files. Select the output format, set the resolution, and then click on the Start Export button.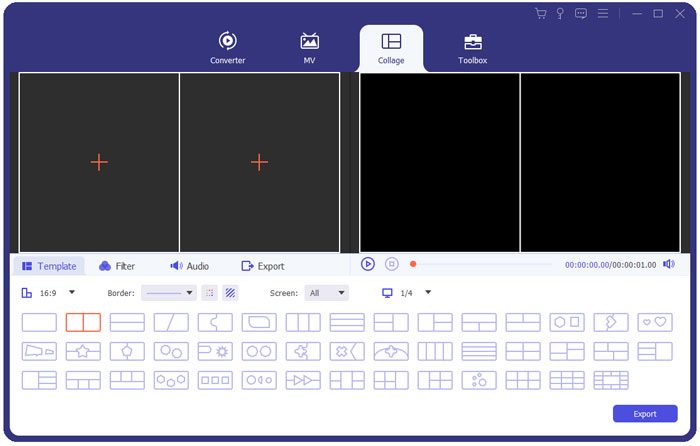 Read also: Want to change the brightness of a video? That's easy. Open this guide, and you can get the top 10 video lighting editors.
Conclusion
In conclusion, picture-in-picture video editors are necessary for video creators. These tools can overlay another video on a video, and play them at the same time, which is a special effect for reaction. With these tools mentioned above, you can make PIP videos as well as side-by-side videos easily. Let's choose the video editor you need.
Related Articles:
14 Best AVI Video Editors | Easily Eidt Your AVI Files
10 Amazing MP4 Screen Recorder Options: Record MP4 Videos Easily
How to Recover Deleted WhatsApp Videos from Android or iPhone? (8 Methods)
12 Best Games Video Editors - Edit Videos without Effort [Updated]
5 Easy Ways to Transfer Video from iPad to PC [Can't Miss]