Do you like to post videos on social media frequently? If yes, you must admit that video brightness plays a critical role. Viewers do not like to spend their time watching dark videos because they strain them a lot. As such, it is always advisable to use a video lighting editor to make your video more eye-catching and exciting.
You can have 100% control over your videos, and the editing is not limited to brightness only. Here in this article, we shall review some best video lighting editors for Android and iPhone. Have a look!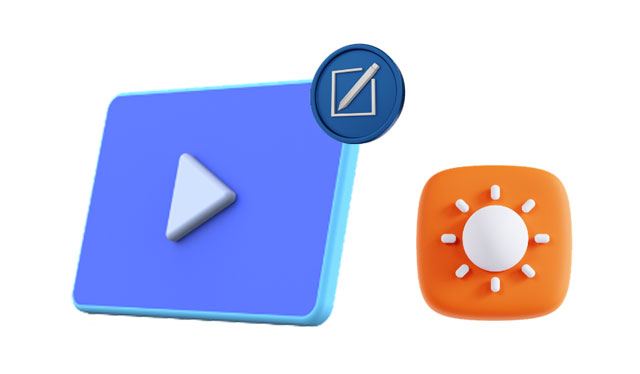 Part 1: Best Video Lighting Editors on iPhone
There are many video lighting applications available for iPhones, and we select 4 excellent lighting editors for your reference.
1.1 Ultralight
Ultralight is a very easy-to-use video brightening application with some fantastic features. It has an easy-to-navigate and intuitive interface that enhances its usability. It lets you add text, stickers, music, and other effects to your video. You can also use this application to trim your videos.
Ultralight enables users to edit their videos easily in just a few clicks. With it, you can easily tune tone, increase saturation, adjust brightness, and correct perspective.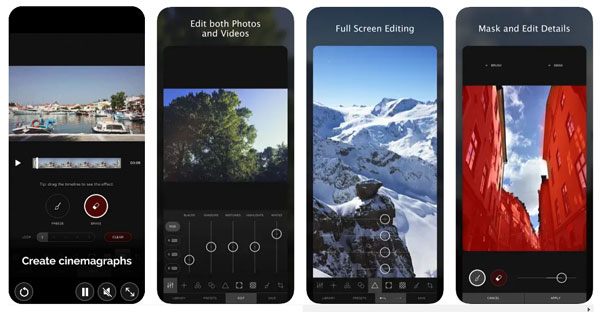 Key features:
* Allow the user to adjust brightness and hue
* You can easily change the sharpness, clarity, and noise.
* The temperature and saturation are easy to control.
* Correct the perspective and framing.
See more:
[Vlog Software] 11 Best Vlog Editing Software for Vlog Lovers
Top 14 Best AVI Video Editors | Easily Eidt Your AVI Files
1.2 Infltr
Infltr is an iPhone owner's helpful video brightener application. Its design is simple and neat. It lacks complicated settings that can be found in other editing applications. It can add text and stickers to your video, which help present it to the viewers. If you purchase it, you can get many beautiful filters without hassle.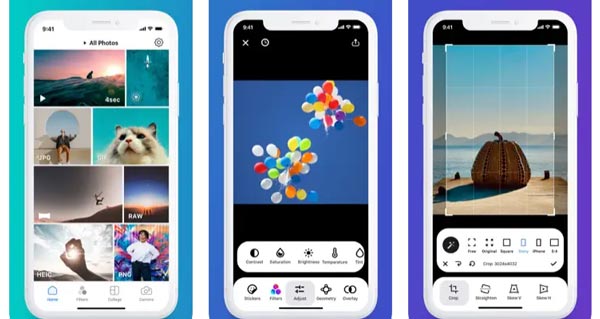 Key features:
* Easily change your video and photo lighting.
* Its resolution is above 720p resolution.
* It has 28 excellent editing tools.
* Some of its features are paid.
Learn more: Want to convert your iPhone videos to MP4 files? Here are 7 ways that you can use.
1.3 Chromic
Chromic is a famous application to edit video brightness available on the iPhone. It supports lots of effects that enable you to edit videos and add music, text, and stickers to your videos. Its features include a watercolor impact allowing you to blur your videos' areas.
This video brightener application offers its users great filters that significantly improve the video's quality. You can also view your videos on other devices to know how well the quality of your video has been improved.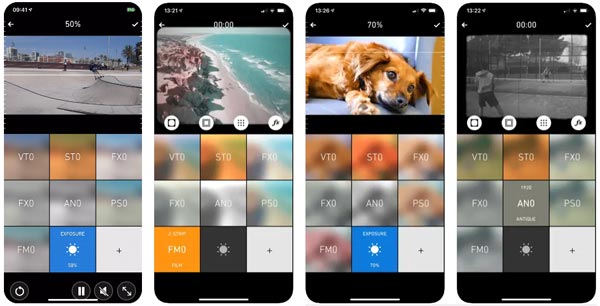 Key features:
* Have video and photo editing extension support.
* Support the full-screen mode when you choose the landscape feature.
* Nine different color configurations.
* You can use live mode to preview video filters.
Perhaps you need: How can you transfer your video to your iPad without iTunes? If you fret about it, don't miss this post.
1.4 Magisto
Magisto can be used to auto-edit videos. It has an intuitive interface for video editing and a collection of effects. It allows you to pick a theme for your videos. You can also use this application to crop or change the brightness of your videos. It enables people to create professional-looking videos that are easy to share with others, since it uses Artificial Intelligence to determine the best parts of your footage.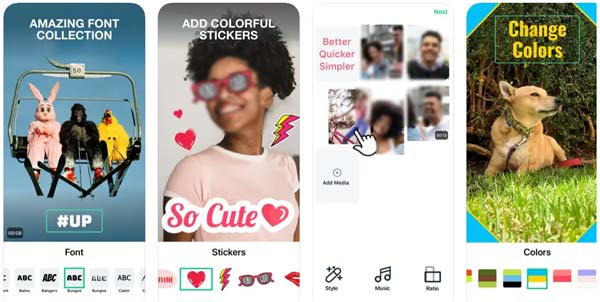 Key features:
* Offer you special themes that make your video style different and attractive.
* Wide variety of ready-to-use templates.
* Reordering, trimming, cutting, and merging tools are available
* Support image slideshows.
* Require only one click to merge three videos.
Guess you like: Is it possible to recover deleted videos from an iPhone? In this case, you need a professional recovery tool.
Part 2: Great Video Brightness Editors on Android
Next, you will learn about 5 video brightness editors for Android devices. With them, you can edit your video's brightness on an Android phone or tablet without trouble.
2.1 Inshot
Inshot is a photo and video editing Android application with exciting features. It has an outstanding animation facility that allows you to trim your videos and add more effects. It also lets you customize the color, the position, and much more. You can also share your video with friends and family by sending it via email or other social media platforms.
This app allows you to enhance your videos' color scheme and brightness. You can also use this application to add text, filters, and more, to a video. It is easy to use, and best for beginners since it lacks complicated settings. Above all, it has a collection of effects that can be used to make your videos more attractive and exciting.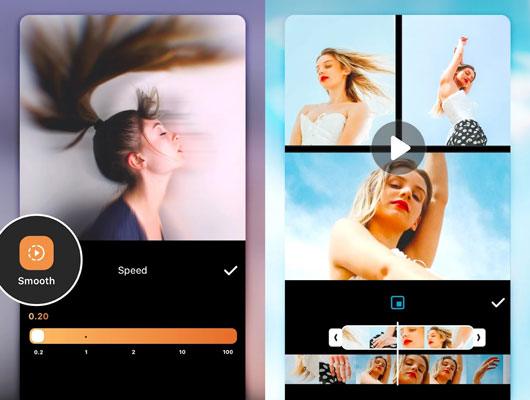 Key features:
* It has many original filters.
* Support different video output formats.
* Beautiful transitions between the shots.
* Its blend mode can help you blend your video.
Further reading: 5 Surprisingly Easy Ways to Transfer Videos from PC to Android
2.2 Filmmaker Pro
Filmmaker Pro is also a practical and easy video editor for Android. It has a clean interface that makes it simple to use even for beginners. It has many features that can be used to add various factors to your videos. Besides, it allows you to add and edit titles, images, and more with labels.
In addition to adding text to your videos, it also allows you to brighten them. It has rich functionalities that enable you to create high-quality videos that can capture attention. You can produce Hollywood-style films with the help of this application and share your results with your friends.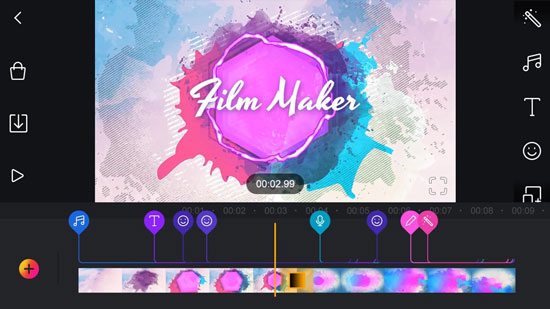 Key features:
* Work well with Ultra HD videos.
* Great Lightwave features.
* You can control the video playing speed.
* Support merging and FX video editing tools.
Read also: Want to edit your game videos with ease? Great. This guide will tell you the way.
2.3 ActionDirector
ActionDirector is a simple video editing application for Android users. You can use it to edit the brightness of your videos without a hitch. What's more, it supports HD 4k video, so you can get a hight-quality video directly. Plus, you can add filters to make your video more dramatic.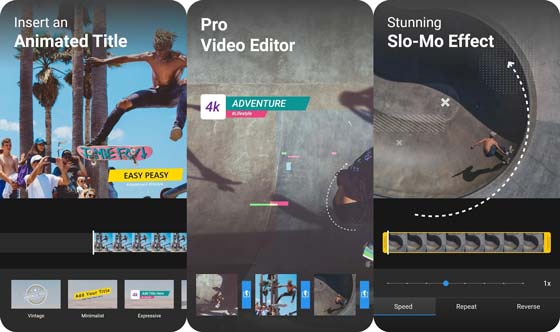 Key features:
* Many great video effects.
* You can easily regulate the video color and brightness
* Create stop motion videos.
* Enable video stabilization.
2.4 Instagram
Instagram is a widely known app for a social platform. With it, you can share your photos and videos with friends and strangers. But now, you can focus on its video editing features. Although it doesn't have many features for editing videos and photos, you can use it to arrange the brightness of your short clips with the given filters.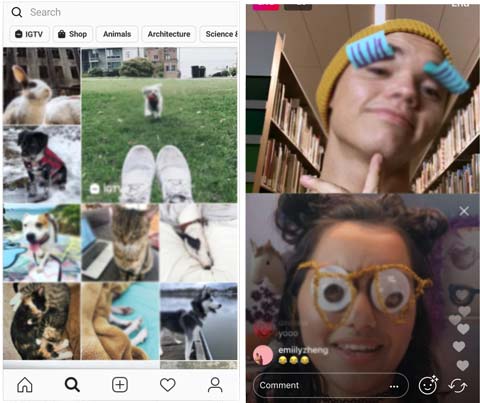 Key features:
* It's free to edit and post videos and images on your mobile phone.
* Multiple funny filters.
* Damage the original quality of your videos.
2.5 Videoleap
Videoleap is a handy video brightener application for Android devices. It has all the features required by a professional and amateur video editor. It will enable you to edit your videos according to the genre you want. Different filters, transitions, and themes are available in this application that can be used to make graphics enjoyable. It also allows you to make your video loop automatically by setting an endpoint or looping it on demand.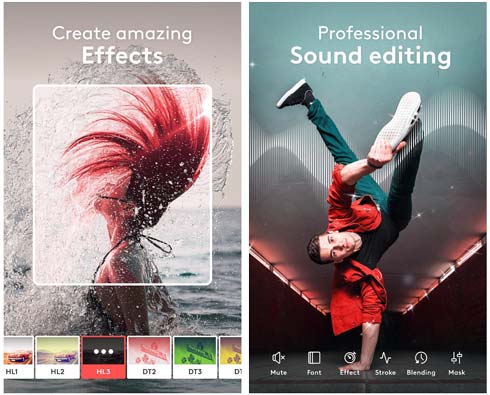 Key features:
* Provide popular templates that you can select ond and add it to your video directly.
* Edit your videos with artistic effects.
* Allow you to redo your videos if you do a wrong step.
* Rotate and crop videos easily.
Part 3: How to Edit Video to Add Brightness via Video Enhancer
Video Enhancer is a desktop app to help you edit your videos with professional functions. The highlight of this software is that there is no restriction on Android OS or iOS. As long as you transfer your videos to your computer, you can start to edit its brightness, length, contrast, etc.
Furthermore, it can remove the noise in your video with advanced technology. It will keep your videos in high resolution. If you want, you can flip, crop, rotate your videos, and add watermark.
Key features:
* Modify your video lighting on a computer.
* AI technology to enhance your videos.
* Adjusts the video effects easily.
* Crops and adds a watermark in your video.
* Export and save your videos in different formats.
Download this video editing software.
How to make a video brighter with this video enhancer:
01Download and Install the Video Enhancer Software
After you have installed the application, open it and click the Add File icon to import the desired videos into the program. Then tap the Video Enhance icon.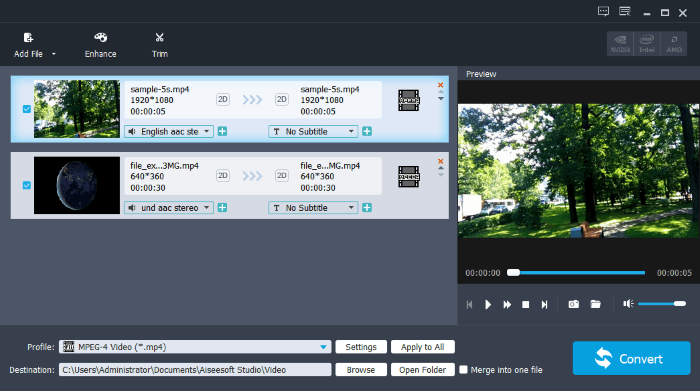 02Enhance your Video Brightness
You will see different options on the interface. To make your clip brighter, please check the Optimize brightness and contrast option. Next, tap Apply.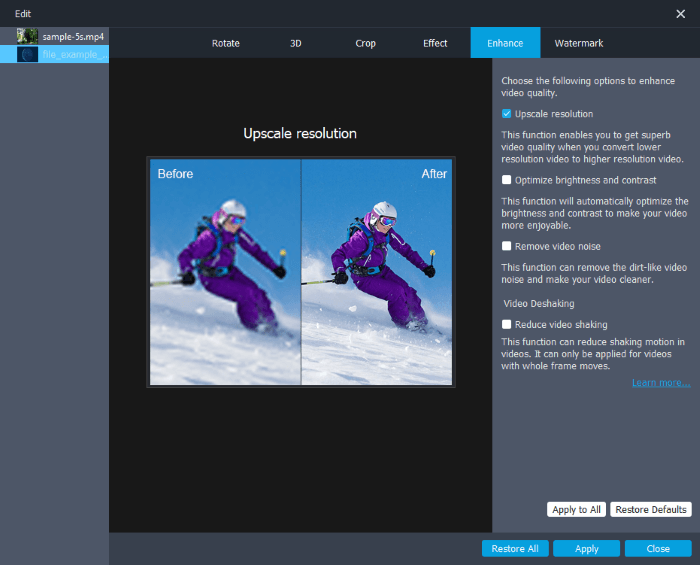 03Edit and Save Your Videos
If you want to manually change the lighting, please choose the Effect tab. Then you can edit the Brightness and other effects on your own. Once done, click Apply. Then hit the Convert icon to export the video to your computer.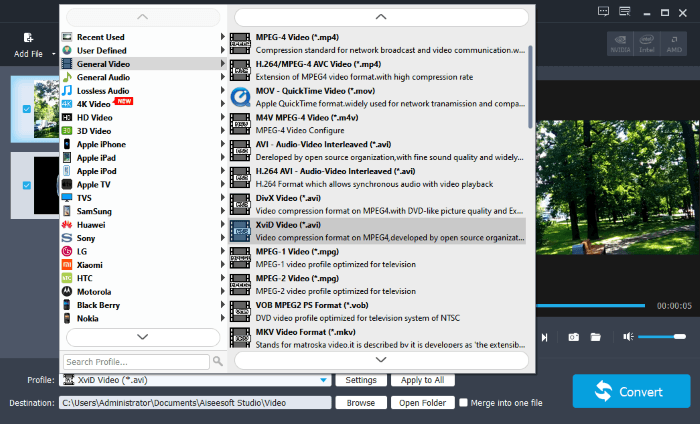 Conclusion
In conclusion, we have reviewed 10 reliable iPhone and android video lighting applications that can be used to edit videos. With them, you can change your video lighting on different devices, such as Android devices, iPhones, and computers. Mobile apps are handy, but the Video Enhancer software has more professional features to help you optimize your videos. So, which one do you like best?
Related Articles:
10 Hot MP4 Video Editors - Edit MP4 Videos with Powerful Features
How to Transfer Large Videos from iPhone to PC? Try 8 Methods Here
How to Recover Deleted WhatsApp Videos from Android or iPhone? (8 Methods)
Top 6 Apps to Rotate Videos for Android
How to Transfer Videos from Android to iPad with/without a Computer in 7 Cushy Ways?
Top 5 Ways to Transfer Videos from iPhone to Mac (Can't-Miss)