Pokemon Go is one of the most engaging games that combines Artificial Intelligence (AI) and Virtual Reality (VR) to give users an unparalleled gaming experience. It was launched in 2016, and ever since, it has given AR game enthusiasts no time to rest. As such, it has gained immense popularity, and currently, it is played by millions of people worldwide.
If you have been playing Pokemon Go, you know how difficult it is to find legendary Pokemon. But, through location spoofing, nothing will hinder you from catching those legendary Pokemon, including the rare ones.
However, where are the best locations to spoof Pokemon Go? This post presents a list of the best places to spoof Pokemon Go. So, check them out and access plenty of Pokemon and Pokestops.
Part 1. Best Places to Spoof Pokemon Go
If you are looking for the best place to spoof Pokemon Go and catch some Pokemon, check this list.
1. Central Park, New York, United States [Coordinates: 40.7803 N,-73.963 W]
Central Park is the largest park in Manhattan, and you can find many Pokemon in this location. The park covers an area of more than 843 acres, so you will have massive ground to cover. Charizard, Jigglypuff, Lapras, Wartortle, Squirtle, and Snorlax have been spotted here. This pack has water bodies that have water-type Pokemon. If you walk along the lawns, you will find bug and grass-type Pokemon. Central Park has plenty of offerings.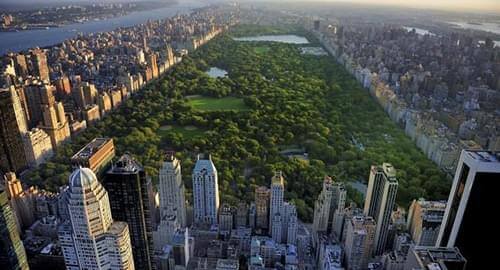 2. Colosseum, Rome, Italy [Coordinates: 41.8902 N, 12.4922 E]
When in Italy, visiting the oval amphitheater in Rome is a great idea. It is one of the most ancient and largest amphitheaters in the world. The place can accommodate many people; thus, you can find Pokemon hiding on rocks or on the sides of a boulder.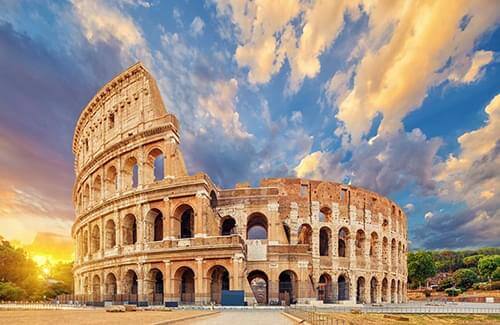 3. Sao Paulo, Brazil [Coordinates: 23.5505 S, 46.6333 W]
Sao Paulo is another location with the best places to spoof in Pokemon Go. With its high population density, it allows you to locate more Pokemon easily. As you move on the way to catching new Pokemon, you will enjoy viewing the beautiful architecture of this city.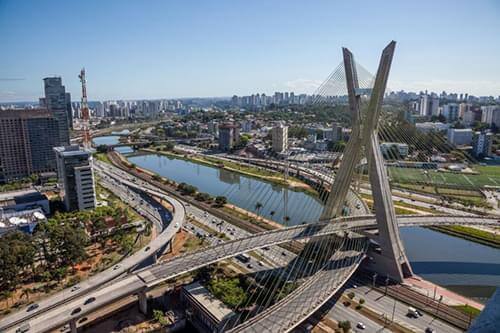 4. Buyukpark, Izmir, Turkey [Coordinates: 38.462894 N, 27.216275 E]
Buyukpark is on our list of best locations to spoof Pokemon Go because it has over 25 stops in this beautiful city center. The park creates a figure-eight shape, inviting you to explore its various attractions while consistently offering an abundance of lures at every stop. In this pack, you will easily fill out your Pokedex.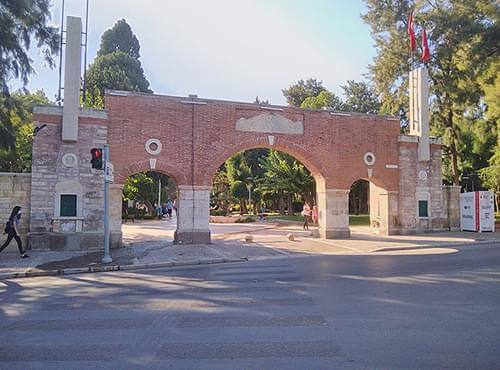 5. Disneyland, Anaheim, United States [Coordinates: 33.812511 N, -117.918976 E]
Places that have a lot of fun also have a lot of Pokemon. Disneyland in Anaheim holds many people worldwide who play the game. This makes it easy for you to find a Pokemon. Therefore, if you are looking for the best Pokemon spoofing locations to battle, then Disneyland is the perfect place to meet that requirement.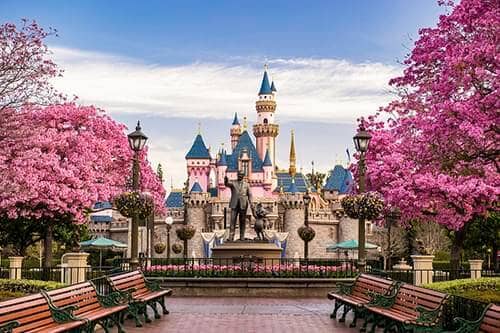 6. Chancay, Peru [Coordinates: -11.562800 S, -77.270000 W]
Chancay is also among Pokemon Go's best spoofing locations due to its active and bustling area for hunting Pokemon. The place has a lot of eateries, pubs, and nighttime hotspots. The combination of urban activity and cultural richness make this town in Peru a favorite place for Pokemon Go game lovers.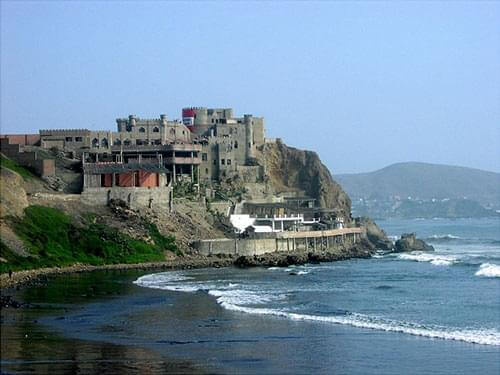 7. Big Ben, London, United Kingdom [Coordinates: 51.510357 N, -0.116773 W]
Big Ben is another best place to spoof Pokemon Go. Renowned as a historic landmark, it is also well known for being a Pokemon Go gym. If you love Going to the gym, it is time to spoof your location in this place to search for your next Pokemon catch. There are a lot of PokeStops in this city, just as there are many landmarks. In the heart of London city, you can stock up on many supplies, and you will get to explore new and intriguing places making your adventure more enjoyable.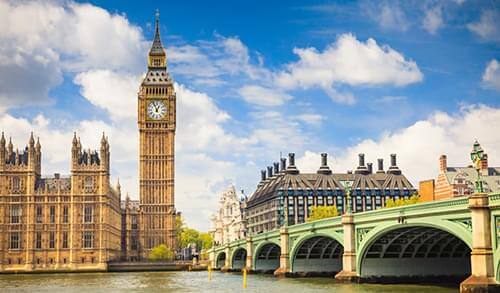 Further Reading:
The Best Place to Play Pokemon Go: Unleash Your Adventure!
[2023] Top 10 Pokemon Go Coordinates You Should Know
Part 2. Best Pokemon Spoofing Locations for Rare Pokemon
The rarity and abundance of Pokemon Go are different depending on your location. For instance, there are some places where you can experience the best Pokemon. Pokemon Go spoofing lets you Go to these places virtually, and you will play the strongest Pokemon of all time.
1. Millennium Park, Chicago, United States [Coordinates: 41.882702 N, -87.619392 W]
Millennium Park is where you can find some best places to spoof Pokemon Go. In this place, you will have a Good day out trip as you find a lot of Pokemon. When you play your game in this city, you will correct many Pokemon on the way. There are also cool pictures that show Willis Tower, Navy Pier, and the Bean. These areas are known to give rare and best Pokemon. As you move on the way, you will also find lures, stops, and gyms.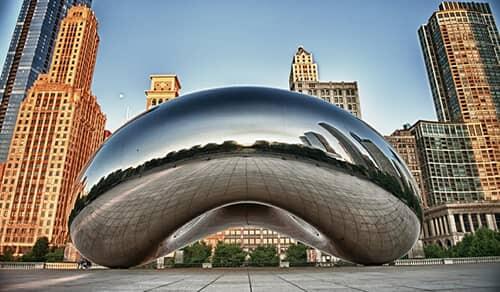 2. Pier 39, San Francisco, United States [Coordinates: 37.809326 N, -122.409981 W]
San Francisco is one of the areas where you can find many Pokemon. Despite being more widely distributed in the area, you will always get the chance to find several Pokemon in this area. Since the place is full of numerous Pokestops, you can find supplies and catch them on your way. This location is near water, and this will allow you to catch rare Pokemon that are found in water.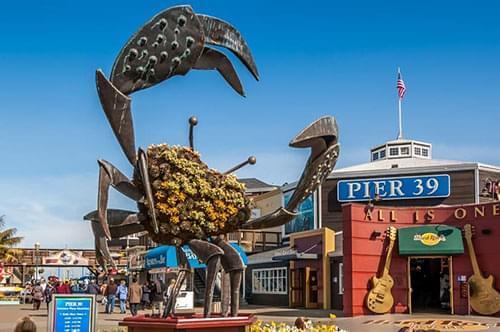 3. Circular Quay, Sydney, Australia [Coordinates: 33.861756 S, 151.2108839 E]
Circular Quay is the best spoofing location for Pokemon Go for game lovers. In this great city of Sydney, Australia, you will find numerous rare Pokemon in railway stations, bus stops, and ferry quays. The area also has a Gym nearby, allowing you to choose between many of the best Pokemon.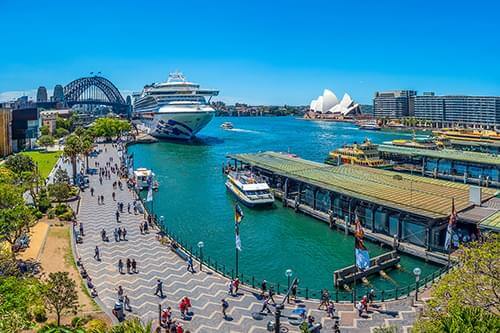 4. Porto Alegre, Brazil [Coordinates: -30.031016 S, -51.234585 W]
If you want to catch plenty of aquatic Pokemon, then spoof your location to Porto Alegre, a city in Brazil. It is a popular location as it was selected as a Pokemon Go Safari Zone in 2019. You will also find some rare Pokemon in this place, including Slowpoke nests, making it a great location for spoofing.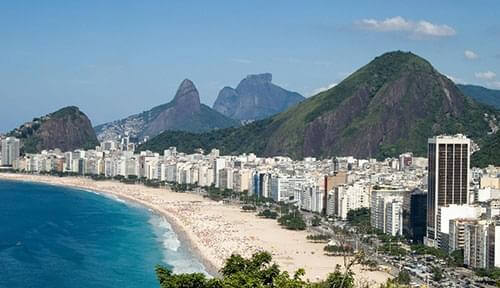 Learn More:
Best Spoofing Apps for Pokemon Go on iOS and Android
How to Spoof Pokemon Go Without Suspicion [Workable Solutions]
Part 3. Best Coordinates for Raids Pokemon
Participating in raids is undeniably one of the most exciting parts of Pokemon Go. In this part, players join together to capture a powerful Pokemon. To succeed in raids, picking the top spoofing locations is important. Below are some of the best locations to spoof Pokemon Go for raids. Check out these best places to spoof Pokemon Go.
1. Santa Monica Pier, Los Angeles [Coordinates: 34.0094° N, 118.4973° W]
Santa Monica Pier is the best place for raids in Los Angeles, USA. It is home to numerous gyms and PokeStops, which make it easy to find raids and participate in exciting battles. What's more, the place has beautiful ocean views, making it a truly fantastic sight for your thrilling battles.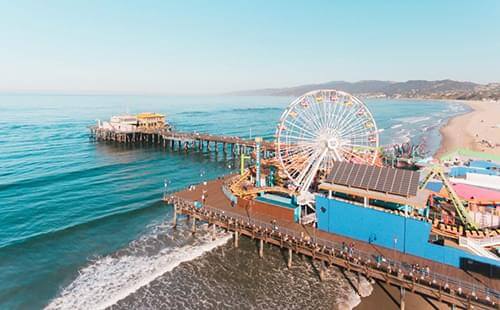 2. Tokyo Tower, Japan [Coordinates: 35.6586° N, 139.7454° E]
Tokyo Tower in Japan is a very famous landmark. It is also a well-known place for people who play Pokemon Go. The tower presents a truly captivating spectacle you will love to see and take pictures of when you are there. Plus, the tower is home to several PokeStops and gyms, making it a great location for raids.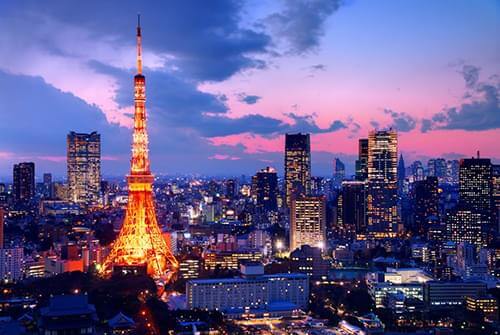 3. Sydney Opera House, Australia [Coordinates: 33.8568° S, 151.2153° E]
When traveling to Australia, the Sydney Opera House stands out as one of the iconic structures you won't want to miss. This place is also a great location for playing Pokemon Go raids. In this building, you will find a lot of gyms, PokeStops, and other players you can team up with. During your battles, you will catch glimpses of this beautiful house.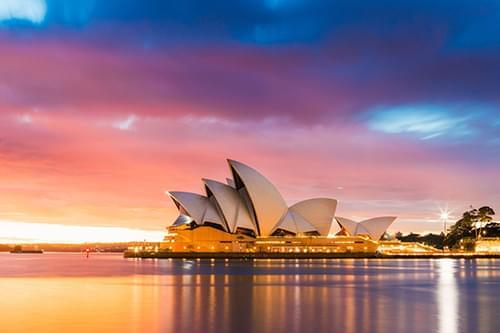 4. Zaragoza, Spain [Coordinates: 41.662211 N,-0.894182 W]
Zaragoza is considered one of the best places to spoof in Pokemon Go mentioned in Reddit threads. Many players have reported that this place has higher shiny rates and that its raids and lures fill up quickly. You can easily catch 60 shinies in one month, including a Shiny Mewtwo and a Shiny Articuno.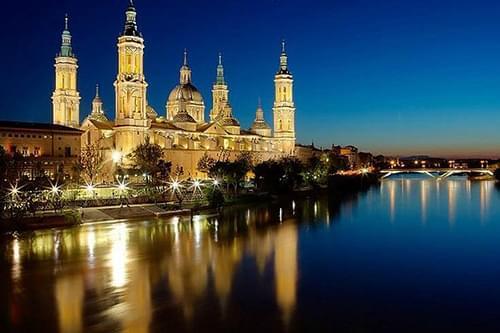 5. Eiffel Tower, Paris [Coordinates: 48.8584° N, 2.2945° E]
Eiffel Tower is another famous landmark in France. It serves as an excellent location for battling Pokemon Go raids. In this tower, you will find players of all levels. The place is also a home of abundant PokeStops and gyms. Visiting this place and spoofing your location will be worth it, as you'll be able to capture amazing pictures.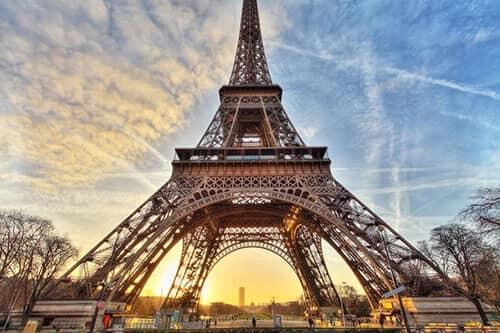 You May Like:
Review | Top 6 Pokemon Go Spoofer Apps for Android/iOS
FGL Pro for Pokemon Go: Powerful Spoofer for Android [Review]
Part 4. Best Way to Spoof Location on iPhone and Play Pokemon Go Without Walking
We have provided many location coordinates to play Pokemon Go. But those places may be far away. Unless you go on a vacation, traveling to those places can be costly and time-consuming. If you want to smartly find some of the rarest and best Pokemon without moving even an inch from your home, iPhone Location Changer is the tool for you.
iPhone Location Changer is the best spoofing location for Pokemon Go to fake your location with high security and privacy measures. Not just Pokemon Go but all AR games. You can plan a moving route on iPhone GPS location and play Pokemon Go normally without walking. Its main task is to change the actual GPS location of an iPhone to any virtual location on a computer. You just have to feed in your preferred location information and get a fake location. Ultimately, it will trick your phone location and allow you to play Pokemon Go from anywhere in the world.
Key Features:
Change GPS location on iOS to anywhere to play AR games like Pokemon Go.
Stop sharing your location with other people on social media platforms.
Support GPX import and export.
Compatible with most iOS devices, including current versions.
Plan a moving route for GPS location.
How to change location/coordinates to get rare Pokemon with iPhone Location Changer:
01Download and install the iPhone Location Changer application on your computer. Link the iPhone to PC and tap on the Start tab. Now Trust the computer by clicking on Trust on the iPhone.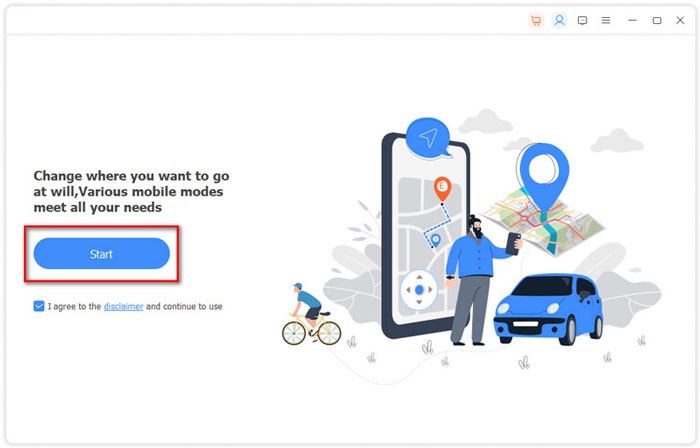 02Select the Modify Location icon and a map with your current location will load. Check other locations on the map by dragging and zooming in and out.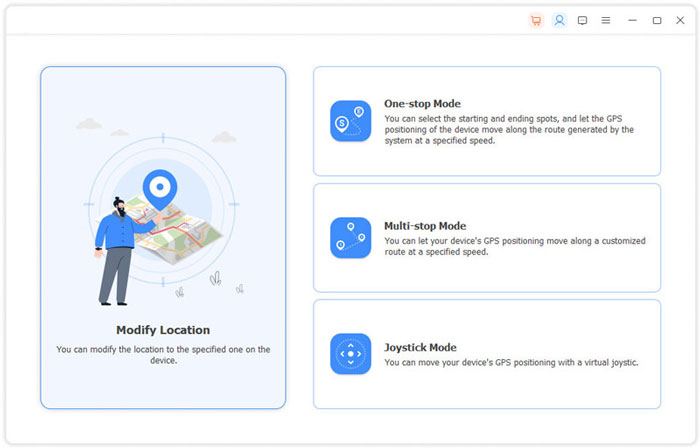 03Enter the details on your destination location in the bar at the top. Press on the Confirm Modify icon to complete the modification. Then your iPhone's location will be changed.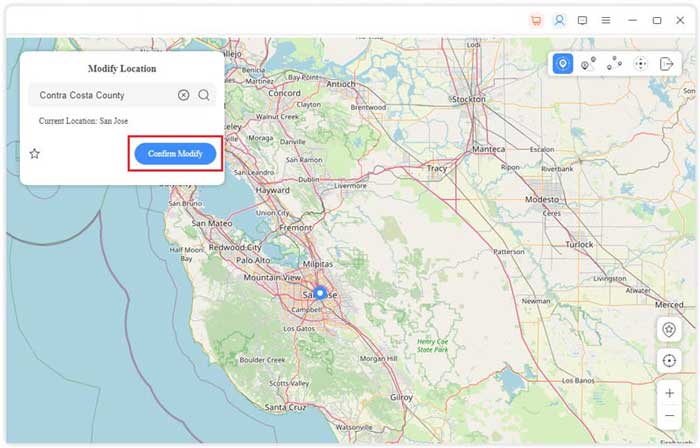 Part 5. FAQs on Places to Spoof Pokemon Go
Q1. What is the safest way to spoof Pokemon Go?
If you are seeking a way to spoof Pokemon Go without facing any ban, consider using iPhone Location Changer Application. It is a popular app for spoofing on iOS devices. It is easy to use, and you don't need technical knowledge to set it up.
Q2. Does spoofing ruin Pokemon Go?
A player from a rural area might have access to only a single gym. If a spoofer gains control of that gym using a powerful Pokemon, which is also spoofed, it may ruin the Pokemon Go experience for the rural player.
Q3. What's the best Pokemon Go coordinate to catch shiny Pokemon 2023?
Pokemon Go coordinates: 37.808600, -122.409800
You should never skip Pier 39 in San Francisco when looking for shiny Pokemon. It's jam-packed with many Pokemon items to find shiny or rare water-type Pokemon.
Conclusion
Although we have provided you with the Pokemon Go best spoofing locations, no one has time and money to explore the world to find Pokemon. All you need to do is change your coordinates and locations with iPhone Location Changer and catch Pokemon. This app lets you choose a destination or coordinates you think are the best to spoof Pokemon Go.
Related Articles:
Easy Pokemon Go Spoofing on iOS Devices in Top 7 Ways
Get the Best iSpoofer Alternative for Android and iOS [Informative Guide]
How to Spoof Pokemon Go on Android Safely? (Quick Guide)
6 Feasible Ways to Spoof GPS Location on iPhone
How to Change Location on Hinge with Simple Steps (Reliable Guide)