Many iOS users are more familiar with iTools location spoofing feature since it's a functional and popular tool to fake location. However, this spoofing tool has shortcomings, one of which is that it only works with iOS gadgets.
If you have Android and iOS devices, you are probably searching for iTools virtual location alternatives on the internet. But of course, you don't have time to test every app out there. Luckily, we've made things easier for you. This guide will take you through the 10 best iTools virtual location alternatives you can use.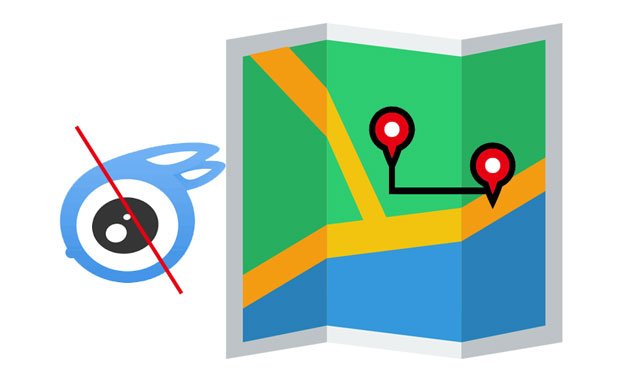 Part 1: Why There's Need For iTools Virtual Location Alternatives
Even though iTools Virtual Location is a great tool with many functionalities, it has some flaws:
* If your device's system has antivirus, it won't work.
* It doesn't operate on Android phones.
* Location map doesn't often show.
* You have to install iTunes to your computer prior if you're syncing via Wi-Fi.
* It's costly.
These are some things the iTools Virtual Location tool can't do for you. That's why you have to give other apps a chance.
Part 2: 10 iTools Virtual Location Alternatives?
All of us want to change our location for various reasons. You can decide to change your location to escape your parents' control; you just want to trick your friend or access restricted services; we all do this from time to time. Here are the best iTools Virtual alternatives to help you spoof your location.
1. Phone Virtual Location Changer (Recommended)
This smartphone virtual location changer is an excellent iTools virtual location alternative that'll help you achieve your location-changing needs. The app is compatible with Android and iOS devices and works like a charm; it is very simple to use.
With this program, you can change your real-time GPS with 1 click. The joystick feature is very interesting; you can adjust the location with your joystick to see a compass showing which directions your location will change. The app also has an amazing feature that allows you to view other locations.
Key features of this replacement of iTools location spoofing:
* Easily fake location on iOS and Android devices.
* Import or export GPX files and save your favorite routes.
* Joystick feature to simulate GPS movement with ease.
* Widely compatible with iOSes and Android OSes, such as iOS 16 and Android OS 12.
* Work with location-based apps like AR games.
Pros:
* Quickly to change your GPS location on an mobile phone.
* Allow you to set a specific moving speed.
* No ads or prompts.
* Support Android and iOS devices.
* The status of the virtual location on your phone is stable.
Cons:
* It's Mac or Windows-based, which means your device must be tethered to the computer.
Download this iTools replacement software below.
How to spoof the location on an iPhone via this iTools alternative:
01Install and launch the program on the computer, and tap Get Started. Then use a USB cable to connect your device to the computer. Unlock it and click Trust on your iPhone if asked. Enter the password to proceed.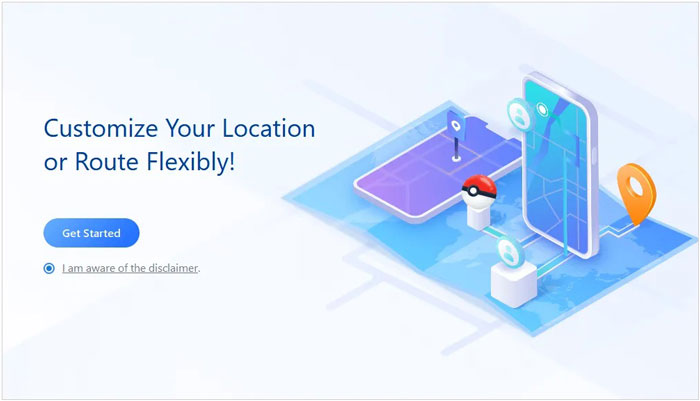 02Choose your iPhone device, and click OK. Then the program will load the map.
03Select Teleport Mode from the top right corner of the 3rd icon. After you choose your destination, a pop-up sidebar will appear with information like place name, distance, and coordinates. Tap Move to change location.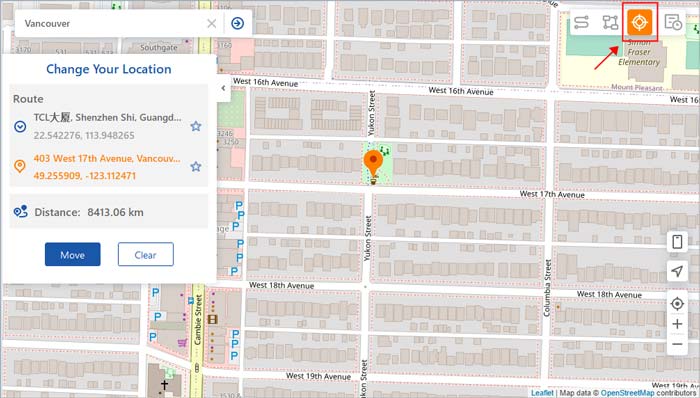 See more:
How to Fake GPS on Android without Mock Location?
How to Stop Someone from Spying on My Cell Phone? [With Preventions]
2. FoneGeek iOS Location Changer
FoneGeek iOS Location Changer is the best virtual location application that alters your device's current location as it pays attention to your privacy. It offers plenty of features to choose from when changing your location.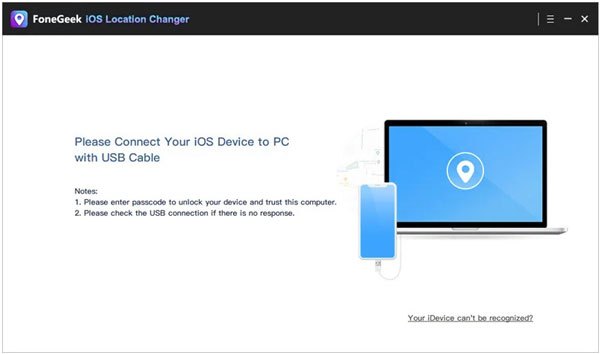 Pros:
* You can only change your location 5 times free with its trial version.
* Change location on social apps/dating apps.
* Support all GPS-based applications.
* Easier to use with its intuitive interface.
* Unlimited GPS teleport.
Cons:
* Support only iOS devices.
You might need: Want to get a reliable MP4 screen recorder? Check this post, and browse 10 amazing options directly.
3. iSpoofer
iSpoofer is also an ideal desktop app that comes in handy when you wish to teleport an iPhone to a given location. You may choose to connect your phone to the computer or go wireless.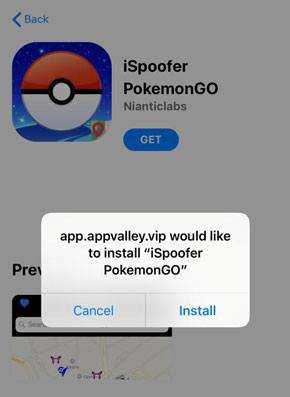 Pros:
* No need to jailbreak your phone.
* Easier to fake GPS on iPhones.
* Allow you to play AR games at home.
Cons:
* The premium trial can be expensive.
* Cannot support Android devices.
* Only work for iOS 14 and before.
Guess you like: Looking for an alternative to iMazing HEIC converter? Then you can read this informative review.
4. Gfaker
If you want an app that can change your location, you cannot go wrong with Gfaker. This great app will allow you to fake your current location and present you with a selection of locations.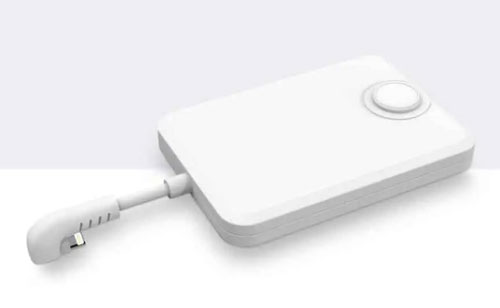 Pros:
* It's safe to use and won't share your information.
* You don't have to jailbreak your phone before using it.
* It's very effective and you can carry it to anywhere when faking your phone's GPS.
Cons:
* Can't work with higher iOS versions than iOS 15.
* Costly when you compare to others
* Incompatible with Android phones.
Learn more: Top 8 Samsung Smart Switch Alternatives for Samsung or Other Phone Data Transfer
5. ExpressVPN
This is the best VPN you may use to change your current location. It does not have an in-built location spoofer, but it can re-route your device's IP address to a completely different location.
Pros:
* Offer privacy to your credentials.
* Connect various locations worldwide.
* Simulate location on both iOS and Android phones.
* It's among the top-rated VPN services.
Cons:
* No in-built GPS spoofer.
* No trial version, so you have to buy the subscription.
Read also: These alternatives to AirDrop can help you share files without any hassle. Let's take a look at them.
6. Fake GPS GO
Fake GPS GO is one of Android's most popular location spoofing applications. Unlike other location spoofing apps, this app has several features that can make your location-changing process more fun. It can help you discover location and teleport.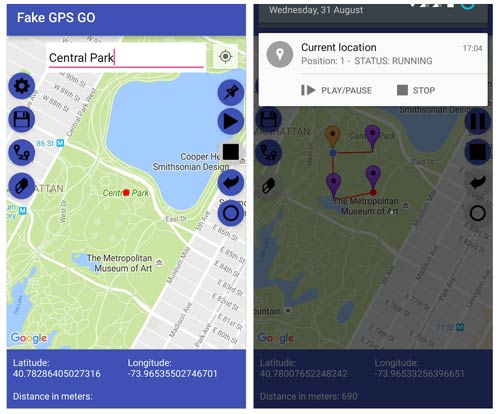 Pros:
* Can work on Android mobile devices flexibly.
* You can teleport anywhere you like.
Cons:
* Don't come with many features.
* Operate only on the Android system.
* Starters might find it hard to set and install it.
* Sometimes, it might jump out of the location you set.
Perhaps you need: Want to back up your iPad data with ease? You can select a powerful iPad backup program from this article first.
7. Surfshark VPN
This app comes with a feature for GPS spoofing or, rather, IP spoofing. With it, you can change your location and make your device believe you are elsewhere. You may use it to change your location and be able to access geo-restricted platforms and surf the internet.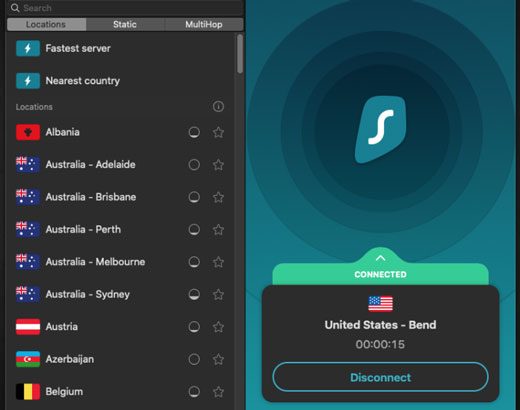 Pros:
* You have unlimited connections at the same time when using this app.
* Encrypt your data for privacy purposes.
Cons:
* No free version.
* Poor speed is experienced in P2P servers.
* A little expensive.
8. Fake GPS Run
Fake GPS Run is also one of the most popular iTools virtual location alternatives for Android phones. With it, you can change your location without any issues and trick your friends without them knowing.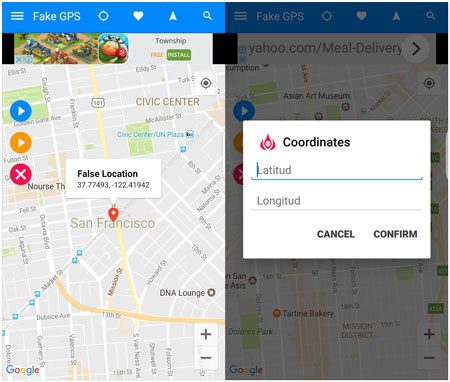 Pros:
* Support any rooted Android device.
* Change location easily worldwide with it.
* Support many OSes from Android 4.3 to the upper.
* The interface is easy and modern.
Cons:
* Come with limited features that might not be enough to use.
* It's not compatible with some operating systems and devices.
9. PokemonGo ++
Pokemon Go is one of the most loved online games. But you can't play it in some regions where the game is restricted. So, before you can access the game, you have to trick your device into believing you're in a different location. Pokemon Go ++ is an excellent app for this purpose. If you are willing to jailbreak your device and have fun with this game, you should use the Pokemon Go ++ app and change to the location you want around the globe.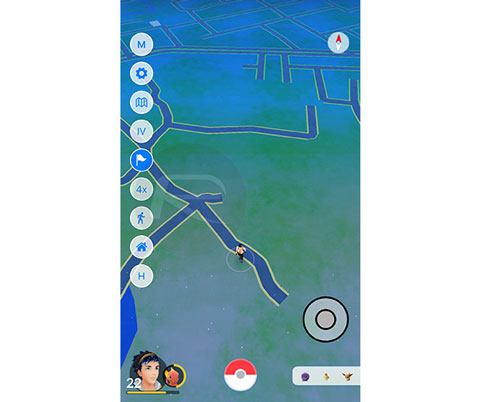 Pros:
* Offer super teleport features to help you switch locations.
* Move between locations as it customizes speeds.
Cons:
* Require jailbreaking of your device.
* Only used for Pokemon Go.
10. Mock Locations
Mock Locations winds up our list of best iTools virtual location alternatives. It's a good app to change your location. Even though it has a 1-day free trial which isn't enough for most people, it would be more useful to use the premium version. The mock Location app will help you get to your chosen location.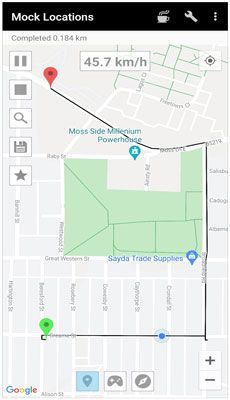 Pros:
* Very easy to use, great for starters.
* It has a free version and a premium version.
* Offer several locations to choose from.
Cons:
* The premium version is expensive.
* Offer fewer advanced features.
* The one-day free trial period is quite small.
Ending Words
Privacy is very important in today's world. So, ensure the app you use is secure, effective and, above all, easier to use. Of the many apps outlined, the phone virtual location changer is the tool you shouldn't miss. It will help you change location conveniently without using iTools, providing the required privacy and managing all your apps from one platform. You can use this software to change location anytime and anywhere comfortably.
Related Articles:
7 Best iCloud Alternatives for Backing Up iOS Data
7 Easy Ways to Transfer Music from iPhone to iPhone
Best iTunes Alternative for iPhone to Manage Data Handily and Safely
How to Transfer Photos from Mac to iPhone Seamlessly [Proven Methods]
How to Sync Contacts from iPhone to iPad mini/Air/Pro and iPad? (4 Painless Ways)