Life360 is one of the best location-tracking applications for tracking kids, spouses or even a friend. But being tracked is not something we like. If you are anxious about your privacy and online data security, then learning how to change location on Life360 is essential. Continue reading to understand more about the Life360 hack.
Part 1. Why People Want to Fake Location on Life360 and How Does It Work?
There are many reasons why people want to change their location on the Life360 application. Occasionally, you may want to avoid real-time tracking and show people you are somewhere else. Another reason people spoof the location is to access features on certain applications with geo-restrictions. Also, when using online apps, some people can access your groups, and take advantage of people in your circle, trace and find you. Due to all these reasons, it is why many people want to fake their location on the Life360 app.
Then, how does it work? Life360 is an app that helps you track people. After you install the app on your phone, you can create a circle or a group just like you create it on Facebook or WhatsApp. Then group members can share their location information. Moreover, you can invite other people to the group through contact numbers or email addresses.
Therefore, sometimes it is important to turn off location on Life360 or fake the Life360 location. Here is the guide on how to spoof Life360 location on your iPhone and Android devices.
Part 2. How to Fake Location on Life360 on Android Devices
If you have an Android phone, here are numerous ways to spoof your location on Life360.
Way 1. How to Cheat Life360 via Android Location Changer
If you want your Android phone to display a fake location in the Life360 app, the easiest way is to use the Android Location Changer Life360 hack. This Life360 hack app allows you to set up your phone anywhere in the world. What's more, Android Location Changer showcases excellent sophistication as it moves your locations along a route. It is a great way to change your Life360 location.
Key features:
Fake location on Tinder, Life360 and other location-based apps.
Has a friendly user interface making it easy to use.
Work with most iOS version devices and the latest iOS 16.
Spoof Life360 location on Android devices without jailbreak.
How to bypass Life360 location via Android Location Changer:
01Download Android Location Changer on your PC, install it. Connect your Android phone to your PC and click Get Started.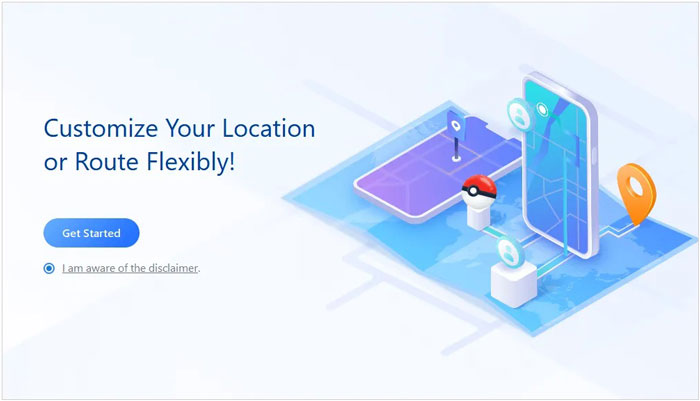 02Select Teleport Mode and choose a destination by zooming in/out of the map or by entering the address or coordinates. Click the Move button. Your phone location will be altered to your preferred place.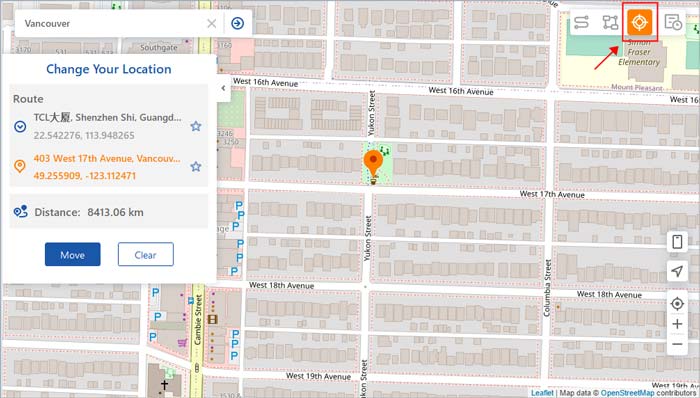 After following these steps, your Android will now think you are located in your chosen destination. You can verify this by opening Google Maps. If you find the blue dot in the new location, you have selected in Android Location Changer. It means that the teleportation has worked. This will also change the location of Life360.
Further Reading:
How to Change Location on Bumble Easily? 5 Methods for You
[Solved] How to Spoof Location on Android? This One Answers!
Way 2. How to Fool Life360 via Fake GPS
If you use Life360 on your Android gadget, you don't necessarily need to root your device to change your location. You can use the Fake GPS app to fake your GPS location on Life360. Here are some steps to use this Life360 location changer.
Step 1. Go to your Android phone's Settings menu. Click About Phone followed by About Device and then Software Info. Tap Build Number 7 times to unlock your phone developer option.
Step 2. After the developer option has been activated, go back to Settings and not select Developer Options instead. Click the checkbox to activate Allow Mock Locations.
Step 3. Download the Fake GPS application on the Play Store.
Step 4. When the Fake GPS application is installed. Return to the Setting menu, click Developer Options, then select the Mock location app. You will be able to see all your applications. Choose the Fake GPS app.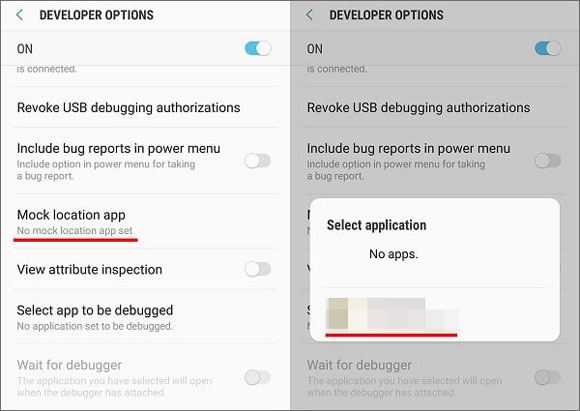 Step 5. Launch the app on your phone and choose your preferred location of your choice. Wait for some minutes, and then launch the Life360 App. You will find that the location shown on Life360 is now the new location that you have selected on the Fake location tool.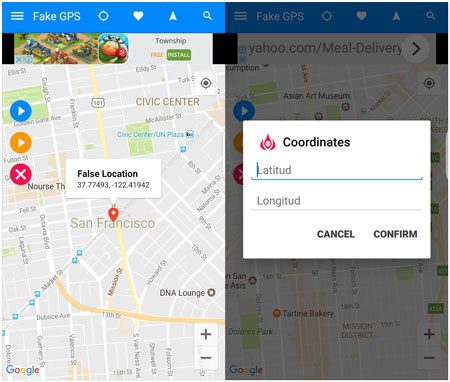 This location spoofing app has some shortcomings. You will find that the initial installation and setup are complex and may not work with all Android versions. Also, it may fail to work well with most applications. Some users have reported that this application sometimes suddenly returns to its original location, rendering it unreliable.
Way 3. How to Glitch Life360 with GPS Joystick
This fake GPS app has been around for quite some time and can help you change your GPS location on your phone. This app is very easy to use, allowing you to change your location with just a few easy taps. Moreover, it does not require rooting your Android phone. It has an option to use a joystick, making it easier to change locations. Also, the location-changing process is quick.
How to use GPS Joystick Life360 glitch to fake 360 location:
Step 1. Open Fake GPS Location-GPS Joystick on your phone.
Step 2. Go to Settings. Then go to About phone and tap Build number 7 times to enable developer mode.
Step 3. On the developer options menu, select the Mock location app and set it to GPS Joystick.
Step 4. Choose your desired location coordinates and create a route on the map. After that, you can see a joystick appear on your phone screen.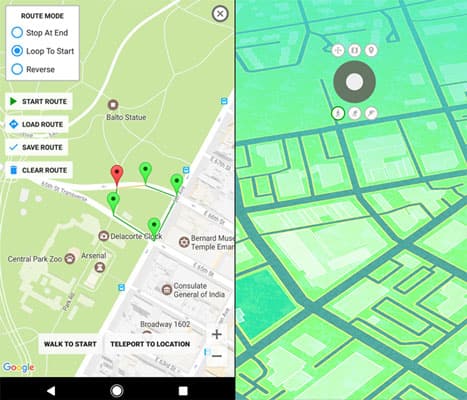 You May Like:
How to Fake GPS on Android without Mock Location?
How to Change Location on Facebook Marketplace?
Part 3. How to Trick Life360 on iPhone Devices
As for iPhone user, here are also numerous ways to spoof your location on Life360.
Way 1. How to Change Location on Life360 with iOS Location Changer
iOS Location Changer is the most effective iPhone Life360 hack app that enables you to change your GPS locations to places of your choice. You can use it to change your iOS device's location on a Windows or Mac computer. Other than changing location, the iOS Location Changer application can create a fake route, set your location to a moving or fixed mode, set a customized speed, export or import your best route's data in GPX files, and save your favourite locations and routes.
Key Features:
Fake Life360 location by spoofing GPS location on iPhone.
Support almost all iOS devices.
Has an apparent map that you can zoom in and out.
Users can set a customized speed.
Create fake routes that pretend users are moving.
How to fool Life360 on your iPhone with iOS Location Changer:
01To get started, first, you need to download and install the iOS Location Changer on your computer. After successfully installing it, click on the Start button to establish a connection between your iPhone and the computer.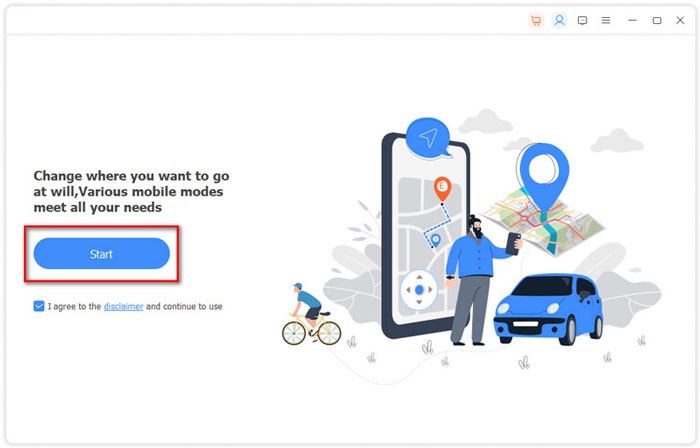 02Once you launch the application, the main interface will appear. From there, simply choose the Modify Location option to proceed with changing your location.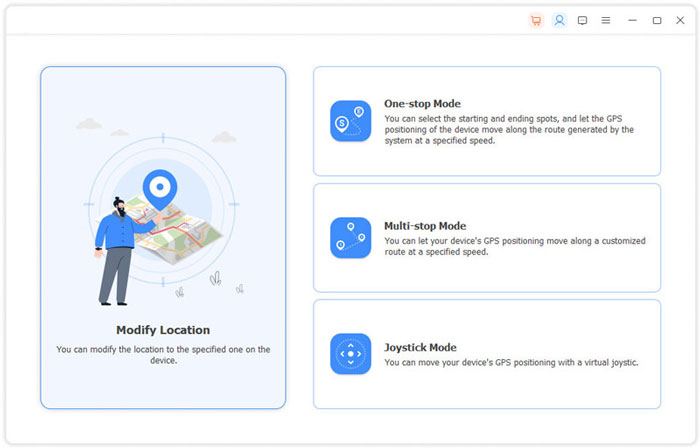 03You have the choice to either manually enter or search for your desired target location. Once you have selected the specified place, simply click the Confirm Modify button to confirm and apply the location change. You can also select a fake location on the map and tap the Move to button.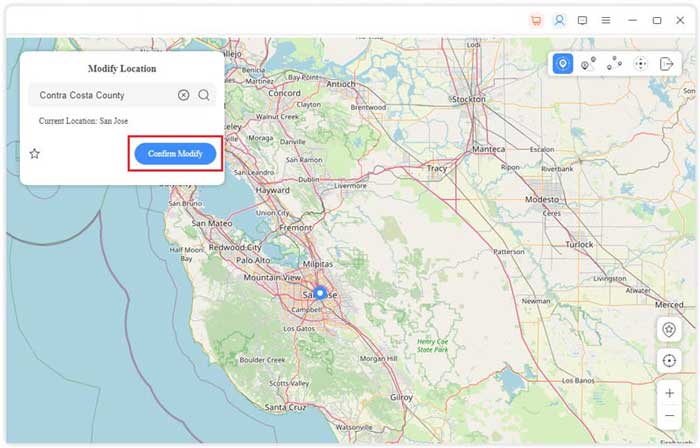 Learn More:
How to Change iPhone location Without VPN? [Solved with 5 Ways]
How to Stop Someone from Spying on My Cell Phone? [With Preventions]
Way 2. How to Bypass Life360 Location with iTools
iTools is another popular application to fake locations on location-based apps. This application offers numerous functions, including spoof location and GPS mocking. The steps below explain how to fake location on Life360 using this iTools application:
Step 1. Open iTools and link your iPhone to this software. On the main interface, click the icon named Toolbox. Hit the Virtual Location selection.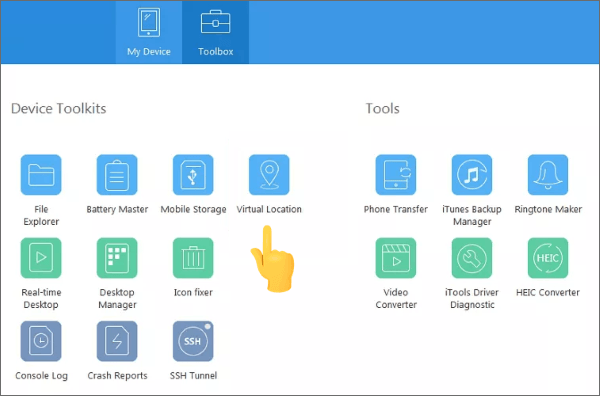 Step 2. On the following page, enter the GPS coordinates or address of the areas you want to be seen. Then hit the Go button.
Step 3. When this application finds this location, a small notification window will pop up at the map centre. Then tap the Move here to start appearing on the new virtual location.
Step 4. Hit the human icon found at the interface of this app. Select your desired destination and then hit the button Go. Finally, tap the Move Here button to activate the walking mode.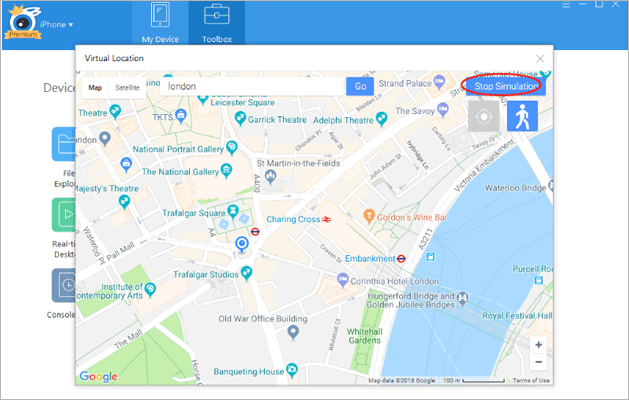 Also Read:
How to Share Location on iPhone Easily? [Comprehensive Guide]
4 Proven Ways to Change Location/Country/Region on Instagram
Part 4. Frequently Asked Questions
Q1. Does Life360 give the wrong location?
Sometimes, Life360 can show the wrong location. This happens when GPS cannot get your location data, and your internet is not stable. If you are experiencing this problem, check your internet connection or switch to another location. If it is not updating, there could be a problem with the iOS version, Life360 application, GPS, etc.
Q2. Can Life360 track you when your phone is off?
No. Life360 app depends on info to feed its map with GPS details. If your device is off, the Life360 cannot receive/send GPS location, thus unable to track location.
Conclusion
How to cheat Life360? We have known how to spoof Life360 location now after reading this guide. Faking the Life360 location on your Android or iOS devices is easy. You can tweak the location whenever you want and never get detected. The best option for an iPhone is iOS Location Changer. And if you want to spoof location on Android, Android Location Changer is highly recommended. These apps make the life of Android & iOS users easier since they can change their location to a place they desire, and no one can know.
Related Articles:
[2023] How to Change Work and Home Location on Google Maps
Top 3 Ways to Fake Location on Zenly [iPhone & Android Supported]
Explore the World from Home: How to Fake Location on Snapchat Map
How to Change Your Location on Snapchat for iPhone & Android
How to Fake Location on Find My iPhone Without Anyone Knowing
Top 3 Ways to Change Location/Country/Region on Netflix Easily