Pokemon Go is one of the most popular AR games today. But, to make this game more exciting, you need to employ some hacks. Since it is a location-based game, you may not be able to catch Pokemon or conquer gyms in other locations without physically being there. This is where the Pokemon GO walker apps come in. These tools are designed to trick the game into thinking you are moving when, in actuality, you are not. You just need to install the app on your device and explore different places.
This guide introduces 6 Pokemon Go walking apps you can use to play Pokemon Go.
Part 1. Can I Auto-Walk in Pokemon Go?
Yes. You can actually move around in various locations in Pokemon GO without leaving your seat. Pokemon GO auto walker facilitates this exciting experience. It tricks the game into thinking you are in a particular location when you are truly in a different place. These applications help to circumvent issues with GPS tracking. However, be careful when using them, as they can lead to red flags.
Read on to learn more about Pokemon Go auto-walking tricks.
Part 2. What Are the Best Walking Apps for Pokemon Go?
There has been an upsurge in location spoofing software in the market since AR games became popular. There exists a broad array of walking apps for Pokemon Go. But you should choose the most appealing app that suits your needs.
The following are some of the most widely used Pokemon GO walking apps.
App 1. Location Changer (Windows/Mac)
Most location-faking apps have risks and adverse effects on your phone. But, there is a legit Pokemon spoofer app, Location Changer. This is a Pokemon Go auto-walker application that checks all the boxes. This location-changing app provides customers with plenty of amazing features, such as multi-point modes, two-point modes, etc. What makes it stand out is its speed and versatility. You can change location the way you want without breaking a sweat.
Key Features:
Change the GPS location on your phone to anywhere in the world.
Work well with location-based applications like AR games such as Pokemon Go and social media platforms such as Snapchat.
Create routes on the map to follow.
Support Android & iOS devices and controls 5 iOS devices at once.
No need to root Android devices.
Steps to auto-walk in Pokemon Go risk-free:
01Download Location Changer on your computer. Launch it, then tap on Get Started from the main interface.
02Plug in your Android or iOS device to your PC using a USB cable. When the phone is detected, the map will load instantly.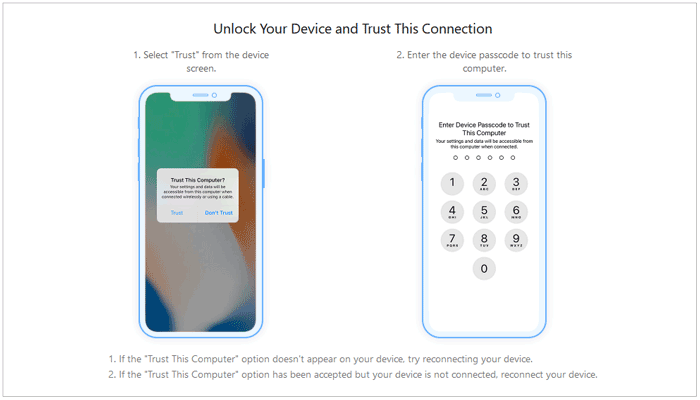 03Choose Two-Spot Mode, the first icon from the upper right corner, to customize the route. Pick one point on your map as your destination location the map or enter the address in the search box.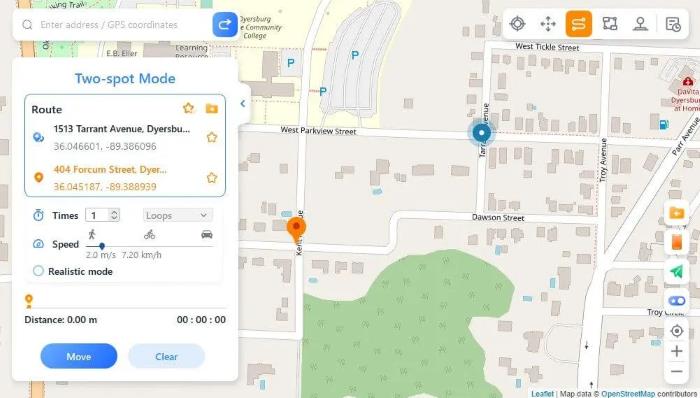 04Set the number of times you want to move between the locations and use the speed bar for speed customization. Tap Move to start navigating.
Read more:
What Is Spoofing in Pokemon Go? How to Spoof Pokemon Go? [Solved]
Uncharted Territory: Uncovering the Best Places to Spoof Pokemon Go
App 2. 3uTools VirtualLocation (Windows/Mac)
Are you a Pokemon GO enthusiast? If yes, you are probably looking for a walking app you can use to move around while playing Pokemon Go. Well, there is a solution for you. 3uTools VirtualLocation can be used as a Pokemon GO walker application that lets you move in locations across the world when you are actually sitting at home.
The app's powerful program is designed to seamlessly manage your device and simulate locations effortlessly. Notably, it can be used on iOS devices such as iPhones and iPads. Whether you are using it to explore new destinations or testing other location-based apps, 3uTools VirtualLocation is your bet. It will offer you the convenience you need with its user-friendly interface.
Key Features:
Spoof location without the need for jailbreaking.
You can modify the location on social media.
Compatible with a wide range of iOS devices.
Flash iOS devices without losing data.
Clean and intuitive user interface.
Here is how you can facilitate Pokemon GO walking with 3uTools VirtualLocation.
Step 1. Navigate to the official website of the app. Download and install it on your PC. Once the app is installed, use a cable to connect your iOS device to the PC.
Step 2. After 3uTools has detected your device, navigate to the Toolbox tab on the main interface. Next, Locate the VirtualLocation option on the toolbox menu and click it.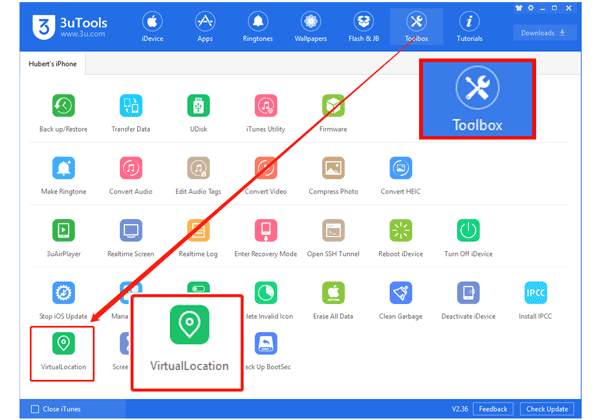 Step 3. After the map has appeared on your screen, you will be prompted to enter the coordinates of the location you would like to visit.
Step 4. On your iOS device, go to settings and locate Privacy. Once there, navigate to Location Services and turn it on. Scroll down to the list of apps and ensure Pokemon GO is turned on.
Step 5. Once you are set with the settings and have determined your location, navigate to Modify virtual location on the desktop app to confirm movement.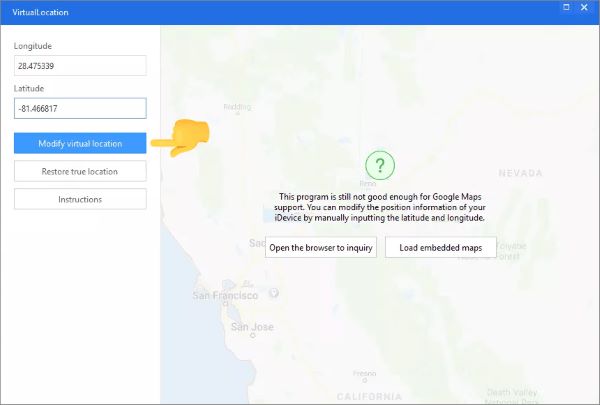 App 3. Defit (Android)
If you are an Android user looking for an awesome Pokemon walking app, Defit is definitely worth a shot. This Pokemon GO walking app allows you to auto-walk in the game to hatch more eggs without actually moving an inch.
Key Features:
Automatically add activity records.
Easily change the running speed, time, and distance.
The steps below will help you simulate walking with the Defit App:
Step 1. Download and install the Defit app from the Google Play Store.
Step 2. Once downloaded, launch the app on your phone and grant the necessary permissions. After that, log into the Google account same with the one you used in Pokemon Go.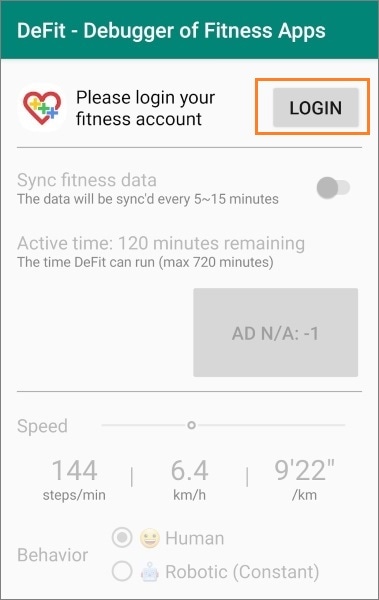 Step 3. Launch Pokemon Go and click the Adventure Sync feature to turn it on.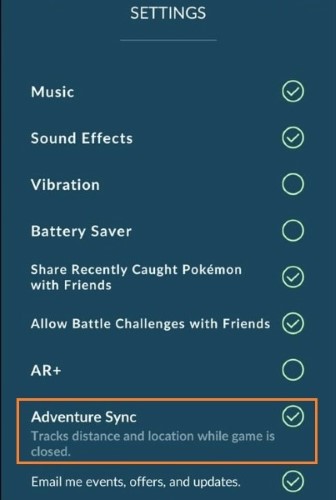 Step 4. Close Pokemon Go and navigate to the Defit app. Tap AD and let the app run for some time. When you get back to the game, you will notice an increase in the distance covered.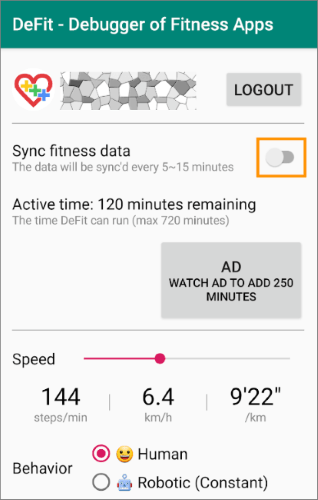 App 4. GPS Emulator (Android)
GPS Emulator for Android is yet another Pokemon Walker app you can use to spoof your location and conquer more Pokemon in different places. The app gives you multiple locations to choose from, which works to enrich the gaming adventure. Its user-friendliness makes it a darling even for amateurs.
Key Features
Come with three map types: normal, satellite, and terrain.
Coordinate can be turned on or off for Google Play Location services.
Allow you to change location and altitude.
Let you tweak accuracy and show the current time on the spoofed location.
Here is how to use GPS Emulator for Android to simulate walking:
Step 1. Start by downloading the GPS emulator from the Google Play Store. After downloading, navigate to the developer options on your device and enable it.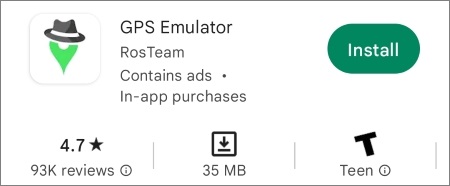 Step 2. To reach the developer option, navigate to Settings > System setting and choose Developer Options.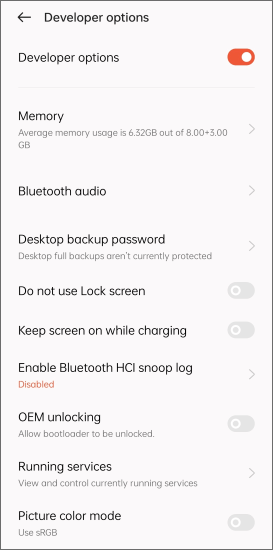 Step 3. Under Developer Options, choose Select Mock Location App. Open the app and allow it to access the location services on your device.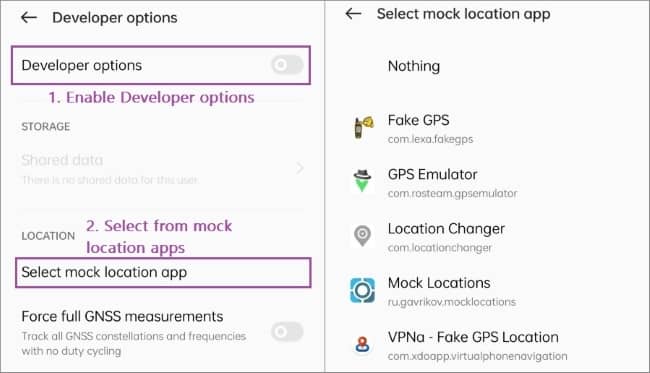 Step 4. You can now pick your desired location from the map. You can also use the search function to look for a specific location.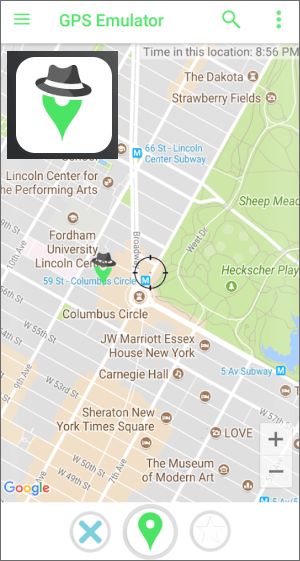 Step 5. Once you have picked your desired location, activate the spoofed location by tapping on the green button.
App 5. Fly GPS-Location Fake (Android)
Fly GPS is also an invaluable Pokemon walker app you can use to facilitate your walk in new locations while playing Pokemon GO. This app has many outstanding features, one of which is the built-in joystick functionality. It makes the game more fun as it adds a layer of authenticity to the experience. To use Fly GPS efficiently, ensure your Android device has Android version 6.9 and above. Otherwise, you will be required to root the device to ensure compatibility. Fly GPS is quite simple to use, which is why many people prefer it.
Key Features:
Works well with the updated version of Pokemon GO.
GPS joystick makes movement in the game seamless.
Easily choose a spoofing location.
Quickly teleport your current location to a different one.
Here is how you can use Fly GPS Pokemon Walker:
Step 1. Download Fly GPS on your device and install it on your device.
Step 2. Upon successful installation, enable Developer options as you did in the App.5 method and select Fly GPS as your location spoofer.
Step 3. Once set, open Fly GPS on your phone. Your device will display your current location. On the map, tap on your nearby location to pick a location of your choice. Upon picking a location, a Please select the menu window will appear. Select it and choose GPS Service Run in the pop-up that appears next. Select Joystick Location Mode - (Pokemon) and allow the joystick feature.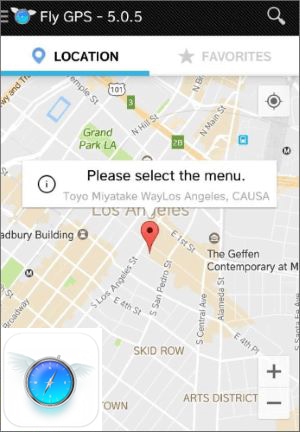 Step 4. When you launch the game, you will notice your character is in the location you selected on the map.
Also read:
Fly GPS for Pokemon Go: Review and 4 Best Alternatives
How to Get Rare Candy in Pokemon Go? Read This Comprehensive Tutorial Here!
App 6. Lockito (Android)
Lockito is another great walking app for Pokemon Go, specially designed for Android. The platform manipulates location on Android devices effectively. If you are a Pokemon Go enthusiast, this is the walking app to consider. It spoofs location and allows a Pokemon Go player to move about other locations from the comfort of their seats. Its strength is in its ability to fake routes and manipulate their GPS locations seamlessly.
Location spoofing is also facilitated by GPS signal simulation. The app simulates a static site and continues moving around in new locations in the game. You can always find newer versions of Lockito on the Google Play Store to update it and continue enjoying Pokemon Go walking.
Key Features:
Simulate a static location.
Allow total control over speed, altitude, and GPS.
Have a control panel to help you control your simulation.
Organize simulations so you can easily retrieve them.
Follow the steps below if you want to fake your location on this Pokemon GO walker app:
Step 1. Download and install the Lockito app from Google Play Store on your device.
Step 2. Enable Developer options as you did in the App.5 method and select Lockito as your location spoofer.
Step 3. A new stimulation can be added at this stage by launching the app again and tapping the Plus icon.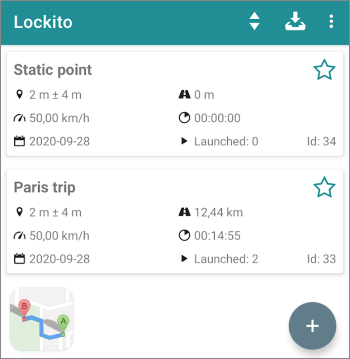 Step 4. Spoof your location using coordinates.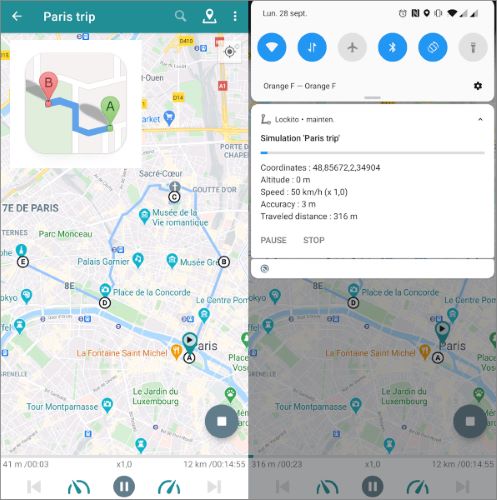 Conclusion
Certainly, it is possible to catch Pokemon and hatch eggs without the need to walk. You just need to find the right tool that is easy to use to give you an enjoyable experience.
Location Changer is the most recommended Pokemon Go walker app that is easier to use and more efficient. It is not risky as compared to other apps provided.
Related Articles:
How to Share Location Between iPhone and Android [Geo-Fun Adventures]
A Comprehensive Guide on Pokemon Go Sniping [Mystic Mastery]
[Pokemon Go Tips] A Comprehensive Guide on iTools Pokemon Go
Mastering Pokemon Go Joystick: Your Comprehensive How-To Guide
Stealth Mode On: How to Make Your Phone Impossible to Track
[Comprehensive Review] Undetectable Mock Location Apps Recommended