Ringtones add variety to our smart phone led lives. That lively sparkling mix of sounds which waft through the air while the phone buzzes is an added attraction most of us have accepted as a part of our lives.
You don't want your ringtone all the same with many other peoples', right? So why do we need a ringtone app for Android? That is because given our penchant for ringtones and the rate at which we change it; a ringtone app will assist us to manage our ringtones and also keep us happy.
Top 5 Ringtone Makers for Android Phones
> It is a free app which creates a ring tone, alarms and notifications from MP3.
> You are free to make special ringtones for a specific person.
> You can decide the ringtone length as wanted and needed.
> It allows you to save the ringtone files in different pathes.
> Different formats like MP3, WAV, AAC, AMR can be supported.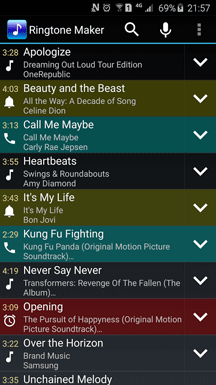 > Download this very popular ringtone app and listen to the top songs on playlists.
> It offers you different thrilling sounds as ringtones, like heavy footsteps, piercing scremings and etc.
> You can set these spirit-lifting sounds as your alram clock ringtone, or incoming call ringtones.
> This app is a super choice for Halloween holiday.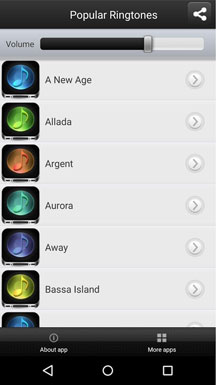 3. MP3 Cutter and Ringtone maker
> Cut the part of the audio as liked and needed.
> Set the cutted file as a ringtone/alarm/notification/life.
> Name the new cut clip while saving it.
> View a scrollable waveform representation of the audio file at 4 zoom levels.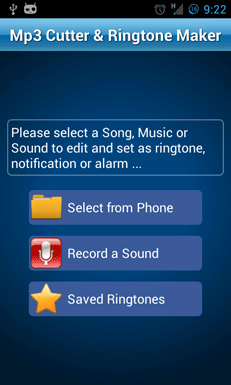 > Romantic Ringtone brings out the lover in all of us.
> Download your favourite tune and set as your ringtone/alarm/notification.
> It's one of the most popular apps currently circulating in the play store.
> Supports various Android phones/tablets.
> This app allows you to express your love via romantic songs.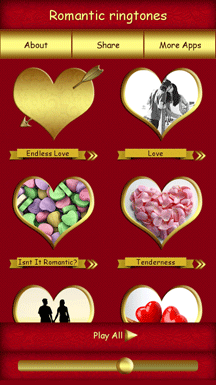 > Create your own ringtone, alarms and notifications.
> Use Ye Sounds to edit MP3, OGG, WMV and AAC files.
> Add your own sound to emoticons.
> You can also create real funny sounds like choruses and animal sounds.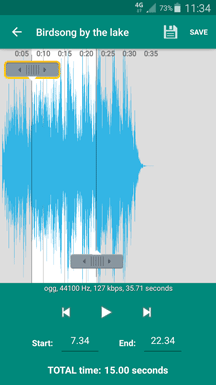 Other Apps You Might Want to Download:
Best Alarm Clock Apps for Android Phones
Must-Have Browsers for Android Devices
After downloading various apps on to your Android phone, you can consider using a professional data manager to manage these messy apps in good order!
This is the best Android assistant for any one to have, which allows you to manage your contacts, apps and messages. You can transfer all data between devices in just a few clicks. More, you can save up data and even retrieve lost data without any worries. All you need to do is just plug in the device to your PC. Then you are free to install od uninstall apps to your Android phones from the computer. Moreover, this software can back up everything from your Android phones. To know more, you can give it a try and check it our by yourself!
How to use it to manage Android ringtone apps in 3 steps?
Coolmuster supports Windows 10/8/7/XP/Vista as well as Mac OS x10.7. Now, that is a very wide range of Operating Systems to choose from. Here is how you can use Coolmuster Android Assistant in just 3 easy steps.
1. Just plug in your smart phone to your computer, where this software is loaded.
2. Once done, all apps loaded on your phone will be displayed.
3. Now install, uninstall and export apps freely with this software.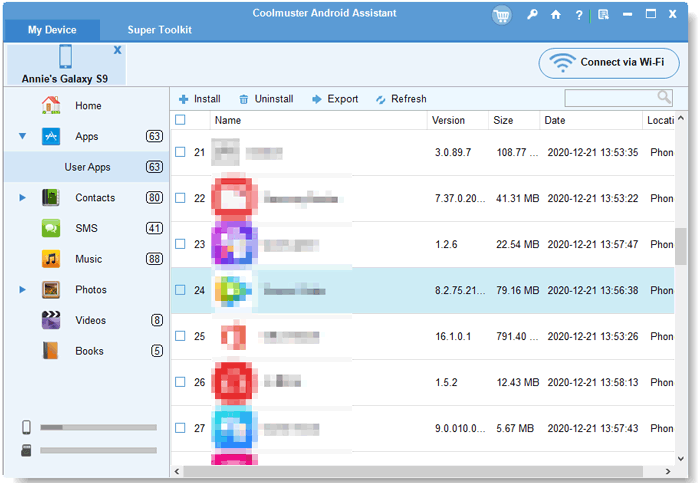 Below is the free trial version of this software! You can download the right version and give it a try by yourself!
Related Articles:
How to Transfer Photos from Android Phone to Computer
Professional News Apps for Android Phone You Must Have
2 Effective Ways on How to Print Text Messages from Samsung