Whatsapp is one of the biggest instant messaging platforms worldwide with billions of users but still does not provide a multi-platform sync function. Even though you cannot transfer your Whatsapp backup from an Android to an iPhone and vice versa, there is a backup function on iOS and Android through iCloud and Google Drive, respectively. It's useful when changing your gadget but still staying in the same ecosystem.
Due to other settings and Whatsapp backup size, you may face a WhatsApp backup stuck issue on Android and iPhone. This is a common problem that many people deal with almost every time. Luckily, you can resolve the issue easily through various methods. This guide brings you the top fixes that can help with that Whatsapp won't back up data. So, let's get started.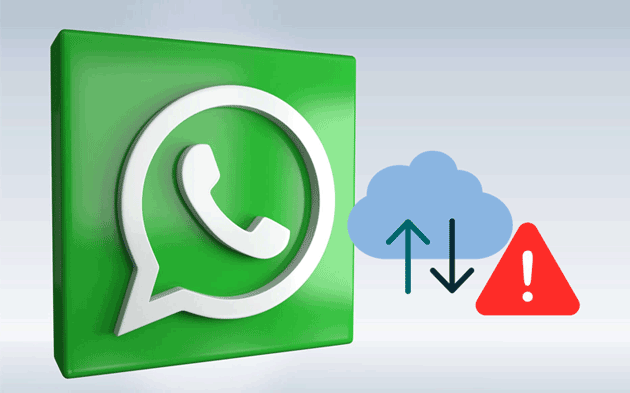 Part 1: Check the 5 FAQs of WhatsApp Backup Stuck First
Part 2: WhatsApp Backup Stuck? Back Up WhatsApp to Computer Instead
Part 3: Fix WhatsApp Backup Stuck on Android
Part 4: How to Fix Whatsapp Backup Stuck on iPhone
Part 1: Check the 5 FAQs of WhatsApp Backup Stuck First
1. Why is my WhatsApp backup so slow?
Your Whatsapp backup may be slow due to various reasons. One of the many reasons might be the backup is very heavy due to videos.
Another reason might be that the chats have many forwarded messages containing multimedia content which increases the backup size, which takes up a lot of storage.
2. How to make WhatsApp backup faster?
You can make your backup faster by checking the space that's occupied by your WhatsApp content and deleting them, emptying all the chats you do not require, and disabling video backups.
3. Is Google Drive not backing up WhatsApp?
If your WhatsApp does not detect the backup, it could be because you are not logged in to the same Google Account. Maybe you are not using the same number you used to make the backup which makes the backup file miss on your Google Drive.
4. How long does WhatsApp take to restore from iCloud?
It takes seconds. But, if the network is slow, it might take approximately 2 minutes.
5. Why is my WhatsApp Backup stuck at 0%?
Some of the possible reasons why WhatsApp backup may be stuck at 0% is because:
You are signed out of your account on WhatsApp.
The phone's storage is not enough.
The wifi connection is unstable and poor.
Your phone's system isn't compatible with your WhatsApp.
WhatsApp Auto Backup is disabled.
Bugs in the phone's system.
Further reading:
If you want to recover your old WhatsApp messages from an Android or iOS device, you can take a look at this comprehensive guide.
How to get back deleted contacts in WhatsApp? Please don't miss this comprehensive guide.
Part 2: WhatsApp Backup Stuck? Back Up WhatsApp to Computer Instead
If you keep getting the WhatsApp backup stuck problem and can't back up your data like photos, chats, documents, videos, etc., consider using this WhatsApp Backup software. It can fast back up all WhatsApp data to your computer in 1 click. Also, it can restore your backup WhatsApp files to your Android or iOS device without data loss.
Below are the steps to help you back up your Whatsapp data to the computer using this WhatsApp backup program:
Step 1: Download, install, then launch this WhatsApp backup software on the computer.
Step 2: Navigate to the WhatsApp Transfer tab, and connect your cellphone to the computer via a data cable. For Android, please allow USB debugging; for iOS, click the Trust icon on the phone.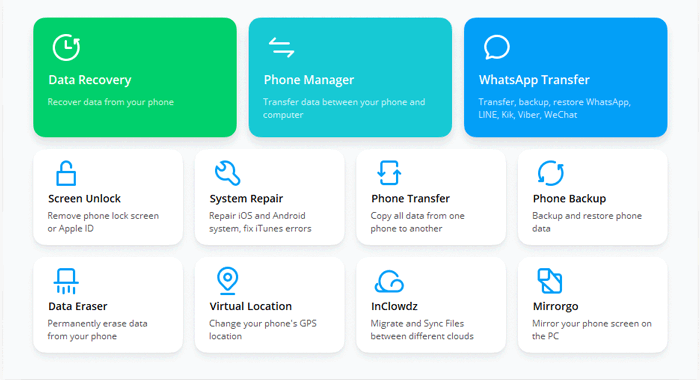 Step 3: Opt for the Backup WhatsApp messages feature on the interface.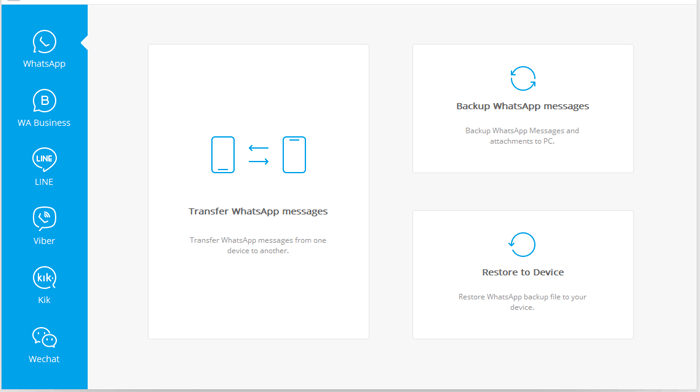 The software will start to transfer your WhatsApp data to the computer. After that, you can view the WhatsApp backup data on your computer.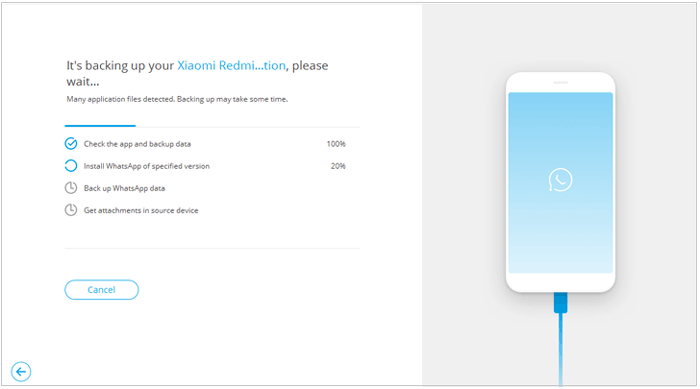 See also:
Deleted an important video from your WhatsApp? Perhaps you can recover your WhatsApp video with these useful methods.
Why won't an iPad update apps? How can you repair it? Let's check it out.
Part 3: Fix WhatsApp Backup Stuck on Android
If your Android has a WhatsApp backup stuck issue, you may do the following:
1. Force Stop WhatsApp
If your WhatsApp backup has failed on your Android phone, try forcing quitting the Whatsapp application and then do backup again. To force quit Whatsapp, do the following:
Navigate to the Settings app.
Choose Apps, and find the WhatsApp app.
Tap on the Force stop icon.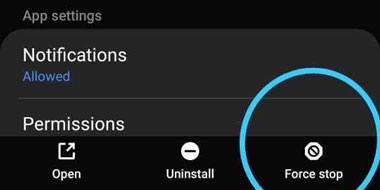 2. Close the Apps Running in the Background
When you have many apps running in the background, your Whatsapp backup may get stuck. Thus, you only need to close those applications. Just tap on the app switcher button to display all applications running in the background. From here, quit Whatsapp and re-launch it. Then check if the backup is still working or not.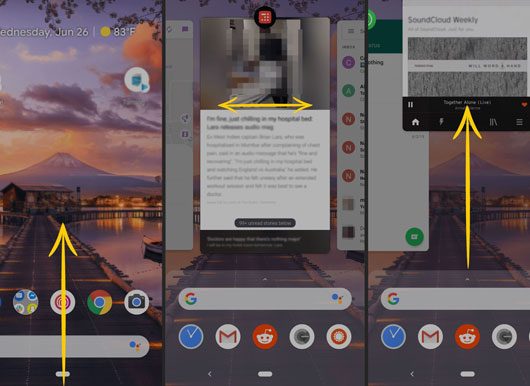 3. Make sure Your Google Account Linked to WhatsApp Is Active
Is your Google Account active? It is highly important to ensure that your Google account is linked to your device and activated. To ensure that, do the following:
Navigate to Settings on the Android phone.
Tap Accounts and backup > Accounts.
Then find your Gmail. It will then be shown on your Accounts page.
If you do not have a Gmail account, create one by clicking Accounts > Add account > Google.
Resign to your Google account linked to your WhatsApp.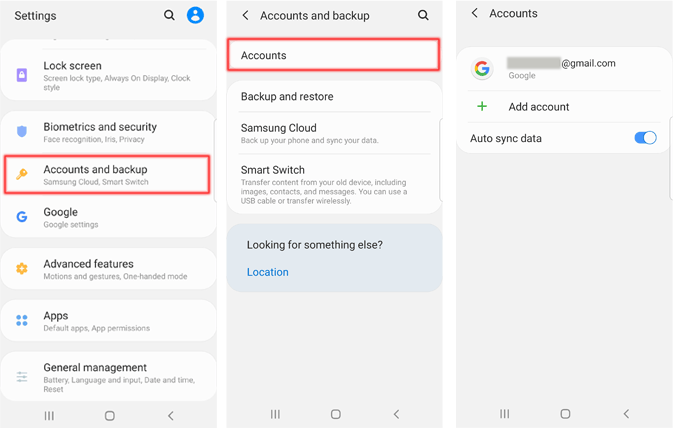 Sometimes, the issue might be due to the server failing to sync with your Google Account on WhatsApp properly. In this case, all you have to do is to log out from your Whatsapp account then log in again. Actually, this is a great instant solution for the WhatsApp backup stuck issue.
You might need: How to back up and restore WeChat data without hassle? This guide will tell you the way.
5. Exclude Videos in Your WhatsApp Backup
If you have videos in your WhatsApp backup file, the backup size is likely large. The good thing is that WhatsApp offers the option of excluding videos when creating a backup. Therefore, take this advantage to solve the problem.
Open Whatsapp application on the phone.
Navigate to Settings > Chats > Chat backup.
Turn off the Include videos button.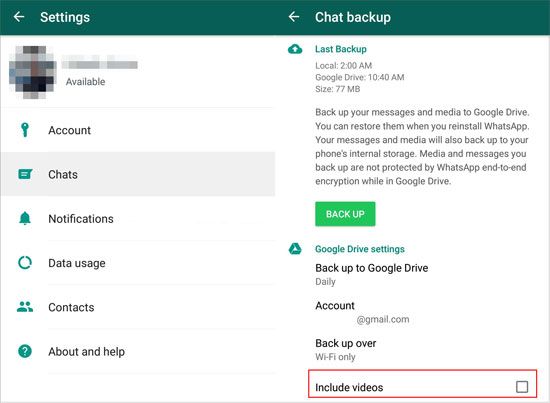 6. Update WhatsApp
Outdated version of Whatsapp could be a huge reason for the WhatsApp backup stuck problem. To update your Whatsapp version, do the following:
Open your Play Store application on your Android.
Tap My apps and games > WhatsApp Messenger > Update, and get out of the WhatsApp beta program.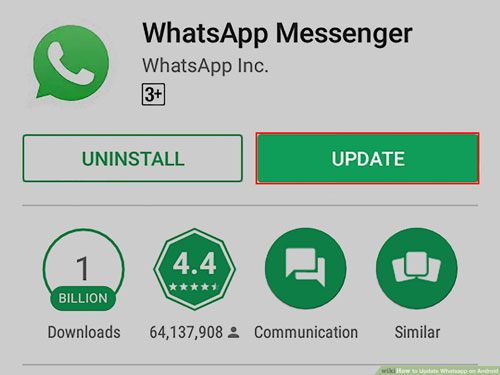 If your phone has a Whatsapp beta program installed, the best thing would be to quit the program.
Open the Play Store app on your Android device.
Find Whatsapp.
You'll then see the option of quitting the beta program. Click on it to quit.
8. Clear WhatsApp Cache
If you are still getting the stuck backup issue of your Whatsapp data, you should clear your Whatsapp cache. After that, try back up again and see if the issue will be resolved.
Press and hold the Whatsapp application button and open the application info.
Go to Storage > Clear cache.
After being granted permission, you may launch Whatsapp again and try to do a backup again.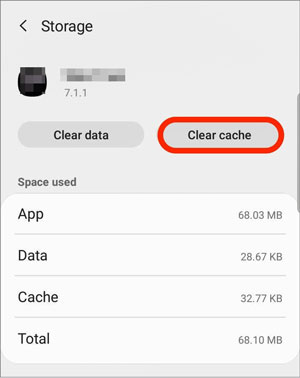 Bonus: If you dislike SHAREit, you can select an efficient alternative to SHAREit from this post.
9. Update Google Play Services
If your Google Play Services isn't updated on your Android device, you may find that your WhatsApp backup is stuck. Thus, ensure that you install and update Google Play Services on your device by doing the following:
Go to Play Store on an Android device.
Find Google Play Services.
If the Google Play Services isn't installed, tap on the Installed icon. Then look if it's updated by clicking on the Update option.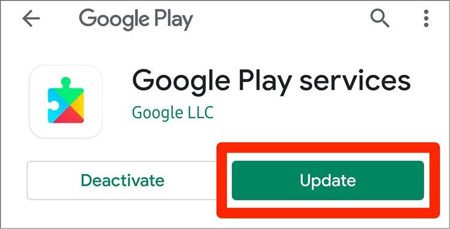 10. Delete WhatsApp Backup from Google Drive
If you've taken many Whatsapp backups on Google Drive, it will lead to a WhatsApp backup stuck issue. To delete your Whatsapp backup from Google Drive, go to your Google Drive and tap on the gear button found at the top to go to settings, navigate to the "Manage Apps" area, choose Whatsapp options, and clear the application data.
11. Use a Strong Network Connection
The backups on your Whatsapp are normally in size of Gbs because it contains videos and photos. Of course, this will need a stable connection for the process to succeed. Ensure you're connected to a strong network.
12. Check Storage on Your Android Device
You should also check storage space on the phone if the problem persists. To check the storage space on your Android:
Navigate to Settings and tap on the Storage option.
From there, you will see storage space on your gadget.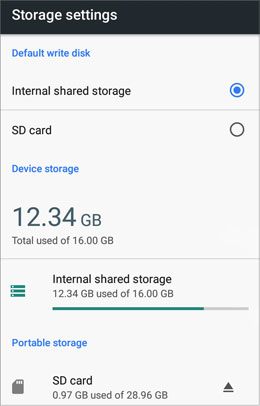 Check if you need: With this tutorial, you can breezily export your WhatsApp chat history to a PDF file.
Part 4: How to Fix Whatsapp Backup Stuck on iPhone
Follow the below suggestions if your iPhone's Whatsapp data is stuck:
1. Sign in to iCloud and Enable iCloud Drive
Firstly, you should check if your Whatsapp iCloud account is signed in. To do that:
Navigate to iPhone Settings then to iCloud, and make sure you are signed in to the account using the Apple ID.
If not, then sign out, then sign in again. After that, enable your iCloud Drive.
2. Ensure WhatsApp Backup Is Enabled on iCloud Drive
Check if you have enabled your WhatsApp backup on iCloud Drive. To do this:
Navigate to the Whatsapp app, choose Settings > Chats, and click on Chat Backup.
From there, enable the Back Up Now option.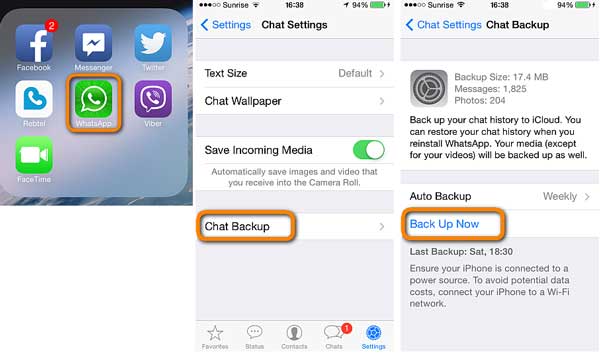 3. Make Sure iCloud Storage Is Enough
iCloud storage can also be a possible reason for WhatsApp backup stuck. So, it is paramount to make sure that your iCloud storage is sufficient:
Navigate to Settings and to iCloud Storage.
After that, click on Manage Storage, then check the space available.
If you find it full, then delete some of the files.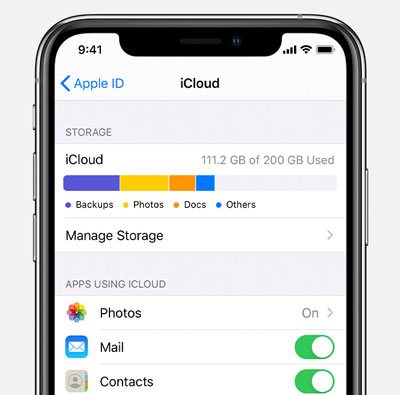 4. Delete the Existing iCloud Backup
Also, try to delete your existing iCloud backup on your iPhone and try backing up your Whatsapp data again. To do that:
Open the Settings app on your iPhone, and find Profile > iCloud > iCloud Backup.
Delete existing backup on iCloud.
After that, go to Whatsapp > Settings > Chats, and then to the Start Backup procedure.
Read more: With a helpful WhatsApp backup extractor, you can seamlessly restore your extract and restore your WhatsApp backup data.
5. Reduce the Frequency of Auto Backup
Larger backups usually take a longer time to complete. Besides, when the backup frequency is set every day, one backup can start before the previous backup is completed. This creates some kind of backlog, which may lead to the backup process being stuck. What to do here is to set backup frequency either weekly or monthly instead of daily. Here are the steps to achieve that:
Open the WhatsApp app and then click on Settings.
Click Chats and Chat Backup.
Click Auto Backup to change the frequency to weekly or monthly.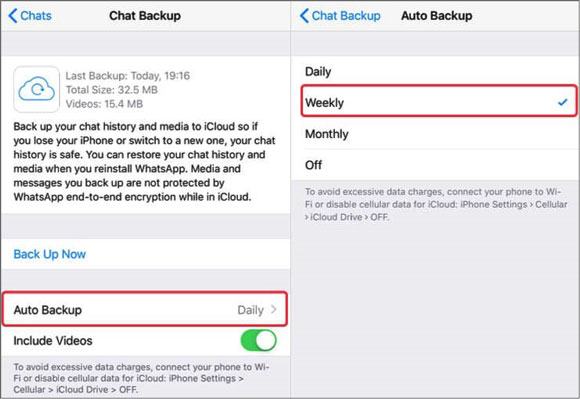 6. Force Reboot Your iPhone
You can also fix your iPhone's backup stuck issue by restarting your iPhone. To achieve that, do the following:
Press and release the Volume Up button quickly.
After that, quickly press and release the Volume Down button. Also, press and hold the Side button.
You may release the button as the Apple logo shows.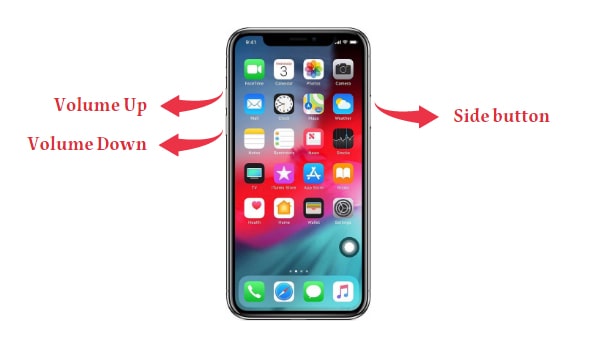 7. Update WhatsApp
Usually, Whatsapp rolls out its updates on iOS. Failure of Whatsapp backup can be due to a recently buggy build that's installed on your gadget.
To update your Whatsapp: Open Apple Store on your iPhone and go to the update section to download the latest Whatsapp.
8. Reset Network Settings
Sometimes, your wifi may be poor or slow. So, test the internet speeds to ensure that it's working effectively. If the network is your home network, then you may restart it. You will also have to reset iPhone settings if the network is not good. Navigate to iPhone Settings > General, scroll down, click Reset, and click Reset Network Settings.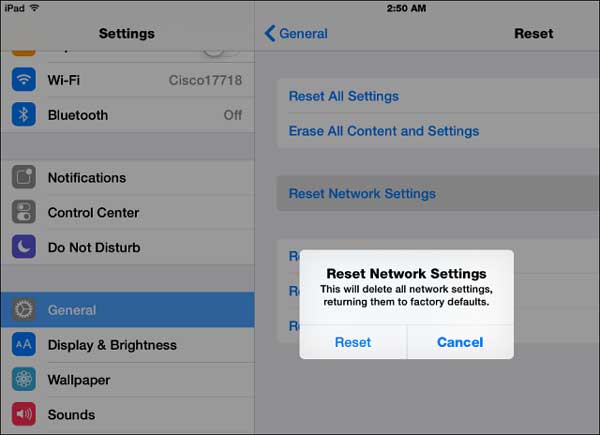 Learn more: Want to access your WhatsApp backups on your computer? If so, please don't miss this article.
9. Update to the Latest iOS Version
There might also be a bug in the iOS, leading to Whatsapp backup getting stuck. You should therefore upgrade to the latest version. To do that,
Navigate to Settings and click the General icon.
After that, click on Software Update and see if there will be a software update of your current iOS.
Click the Download iOS updates icon to update the latest version if there's an update.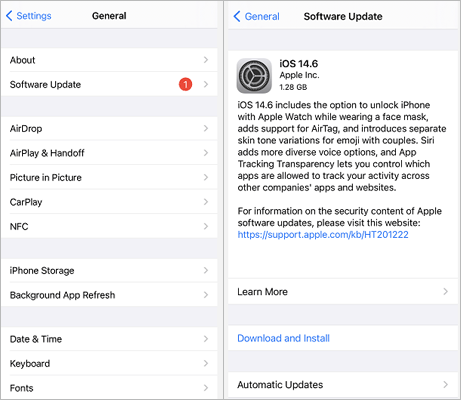 10. Opt Out of WhatsApp Beta Program
You should also quit Whatsapp beta program if you have it installed on your iPhone device. To opt-out, open the TestFlight app on your iPhone, then go to Whatsapp and choose the Leave beta program.
11. Check If iCloud or Google Drive Servers Are Down
If your Whatsapp backup is still not progressing, check the iCloud server status since it might be causing the issue. To check if iCloud/Google Drive servers are down, go to https://www.apple.com/support/systemstatus/, and check the iCloud server status.
If everything is marked green, know that the status of the iCloud server is normal, but if you find some parts labeled orange, then there are errors in the iCloud.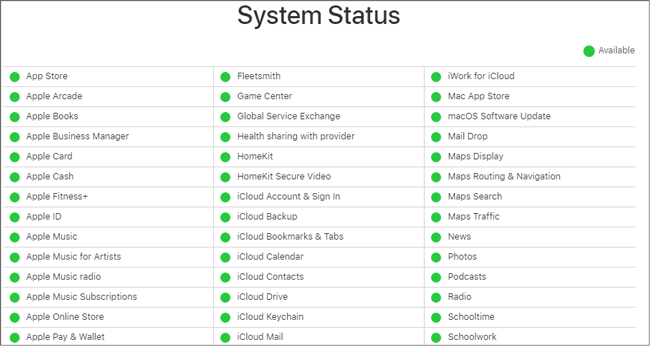 Recap
Whatsapp data backup is very important. But, it does not mean that the procedure doesn't come with problems. When you have a Whatsapp backup stuck problem either on your Android or iPhone, the solutions above are ideal for fixing the issue and getting your Whatsapp working effectively. Besides, the WhatsApp backup software can help you swiftly back up your various WhatsApp files to a computer. Thus, your WhatsApp backup is stuck is not a big deal though your WhatsApp backup is stuck.
Related Articles:
How to Transfer Photos from Android to PC Windows 10 [5 Ways]
[Solved] How to Transfer Text Message Photos from iPhone to Computer?
How to Back Up Viber Messages on PC? (Fixed)
How to Transfer Music from iPod to a New Computer? [Solved]
3 Simple Ways to Back Up iPhone to Flash/USB/Thumb Drive [Ressuring Guide]
[Solved] How to Transfer ePub Files to iPad from PC or iPhone with/without iTunes?