In case of sudden data losses, most iPhone users will prefer making a phone backup of the important files so as to guard against such potential accidents. However, sometimes you could need to remove backups from iPhone. For example, when you want to free up more space for new downloads, you may need to delete iPhone backup; when you plan to sell out your old iPhone to get a new one, you could want to remove backups from iPhone so as to ensure the safety of your personal information. So how can you easily remove backups from iPhone?
Related:
Create An iPhone Backup via iTunes
Make An iPhone Backup with iCloud
User Guide: How to Delete iPhone Backup
1. Delete iPhone Backup Created by iTunes
To remove iTunes backup from iPhone, you can follow the below steps:
- Launch iTunes on your computer.
- On the Menu bar, go to iTunes > Preferences (if you are a PC user, go to Edit > Preferences).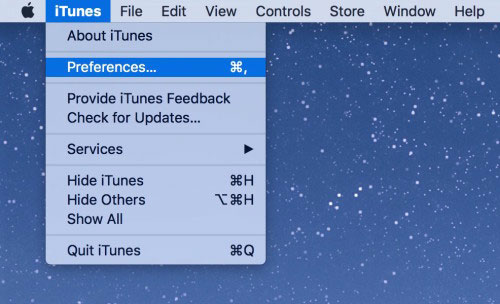 - In the Preferences tab, navigate to the Devices tab.
- Now, you will see a list of backup files are arranged on the main interface. Now, just select the backup files that you want to remove from iPhone. (Note: You can select multiple backups at a time by holding the Command key on your keyboard while selecting different files with the mouse.)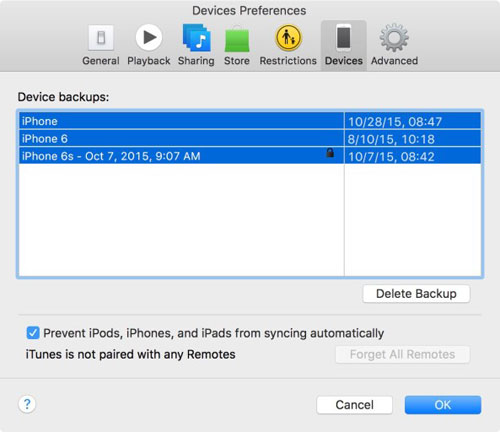 - Finally, click on the Delete Backup button. You will see this popup asking you to confirm to delete the backup. Click Delete to confirm.

And then just wait for the process to get completed within a little while.
2. Delete iPhone Backup Created by iCloud
To remove a backup created by iCloud, actually you have more than one way to go. Just read this passage to know how to delete iCloud backup in different ways.
Extra Bonus: How to Permanently Delete iPhone Data
If you have no iCloud or iTunes backups but want to permanently erase iPhone files, you can just rely on this Coolmuster iOS Eraser software, which enables you to easily delete iPhone backup files with zero possibility of being recovered. With this software, all files can be fully supported like messages, contacts, photos, videos, apps and many more. More importantly, all generations of iPhone, iPad and iPod can all be suited. This software makes it as easy as pie to permanently delete data from iPhone within simple clicks!
It is super easy to operate, just do it as follows:
- Open the installed software and then get your iPhone connected to the computer via the USB cord.
- Choose the right erasing mode and erasing level. And then the software will detect your device and scan for all files.
- Enter the right file tab to preview more detailed file information and choose the files that you want to remove from iPhone.
- Finally, hit the Erase option to delete iPhone files as wanted and needed.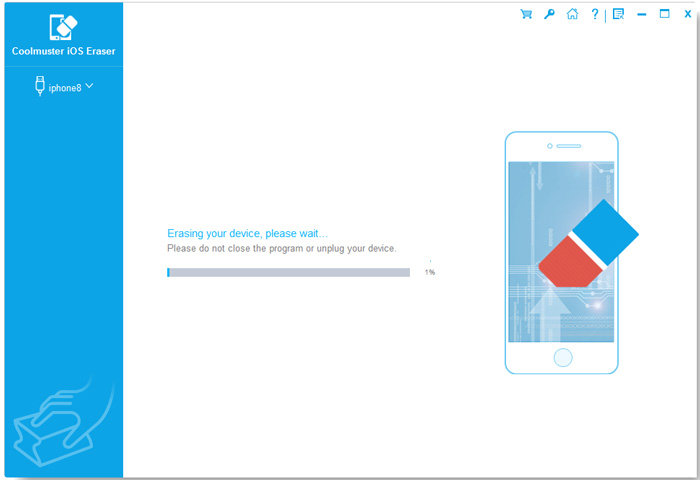 Final Words
Removing iPhone backups is essential in certain situations, such as when you need to free up storage space or ensure the security of your personal information before selling or replacing your device. This article has provided you with step-by-step instructions on how to delete backups created by iTunes and iCloud, allowing you to easily manage your iPhone's backup files.
Besides, to use Coolmuster iOS Eraser, install the software on your computer, connect your iPhone via USB, and start to delete all your iOS data, including backup files on your iPhone and iPad. If you want a radical erasure, download this software.
Related Articles:
Tips on How to Clean up iPod touch
How to Delete Multiple Photos on iPhone
8 Ways on How to Transfer Files from PC to iPad