[Solved] How to Turn iOS Device into AirPlay Receiver
Q: Can I mirror iPhone screen to iPad using AirPlay?
"Can I use AirPlay to stream videos from iPhone to iPad? I am hoping to expand the iPhone video picture on iPad screen without being twisted and stretched. For example, it is quite troublesome to transfer a video taken by iPhone to several people, and of course it is more suitable to see the video on iPad among a group of people. So can I AirPlay the video from iPhone to iPad directly? Or how to turn iPad into an AirPlay receiver? Thanks a lot!"
Part 1. Top 4 AirPlay Receiver Tools for iOS Device
Part 2. How to Turn iPhone to An AirPlay Receiver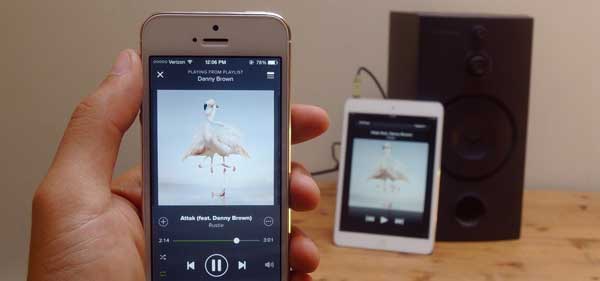 Generally speaking, to use Apple AirPlay to stream videos, music, podcasts and more from your iOS device, you might need either an Apple TV, AirPort Express, set of speakers or an AirPlay-enabled receiver to receive the pictures and sounds. Even though Apple doesn't offer an official way to stream data without any of those AirPlay-capable devices, there are still some other ways to stream music/videos from iOS device to iOS device, or even though you have only one iOS device and a Mac. In another word, you can turn any iPhone, iPad, iPod touch into an AirPlay Receiver to receive songs or videos from another iOS device, making your iOS device act as an Apple TV or other AirPlay supported device.
You might be curious that why Apple AirPlay allows users to stream videos/music/photos/podcasts and more from iOS device to Apple TV but not from iOS device to another, which should be one of the factors to consider in the later generations. In most cases, users have more than one iOS devices and have no Apple TV or other AirPlay-compatible devices. And sharing videos/music/photos between two iOS devices is also quite common as well.
Requirements to Use AirPlay on iOS Device
Before trying to turn your iOS device into AirPlay receiver and mirror iPhone screen to another iOS device, please make sure both of your two iOS devices are supported by AirPlay feature. Now, please check if your device is compatible with AirPlay Mirroring.
For iOS device, AirPlay Mirroring feature is available on iPhone 11/11 Pro/11 Pro Max/XR/XS/XS Max/X/8 Plus/8/7 Plus/7/6s Plus/6s/6 Plus/6/5S, iPad Pro, the new iPad, iPad Air, iPad 2, iPad mini, iPod touch and later with the latest iOS version. And the other iDevices are not compatible with AirPlay feature.
For network connection, please make sure both of your iOS devices are connected to the same Wi-Fi network in good condition, otherwise, you may fail to connect the iOS devices with AirPlay.
You May Like: How to Use AirPlay or Screen Mirroring on iPhone/iPad/iPod
Part 1. Top 4 AirPlay Receiver Tools for iOS Device
AirView
https://itunes.apple.com/us/app/airview/id961671459?mt=8
AirView is a free iOS app that enables you to send videos wirelessly between your iOS devices, or from iTunes to your iPhone, iPad and iPod touch. Since Apple AirPlay doesn't allow users to beam videos from iTunes to iPhone, or from iPhone to iPad, AirView can fix this problem and make iOS device act as ab AirPort Express or Apple TV. When you open AirView on any iOS device, it will show up on your Wi-Fi network as a new destination for video. However, please be noted that this AirPlay Receiver app can only support video for now and it won't stream audios (although movie audio is transmitted) and photos on iPhone/iPad/iPod.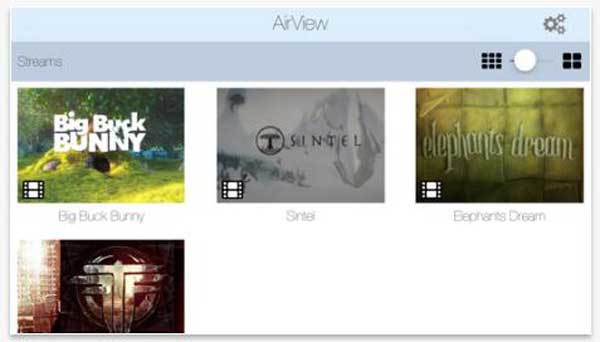 AirServer
AirServer is one of the popular screen mirroring software receiver for PC, Mac and Xbox One. As one of the most advanced AirPlay Receiver, it allows you to receive AirPlay, Google Cast and Miracast streams, similar to an Apple TV or a Chromecast device. So you can stream the gameplay on a larger screen when you are playing video games on your iOS device. Besides, you don't need to install anything else on your device and it is compatible with iOS devices, Android device and more.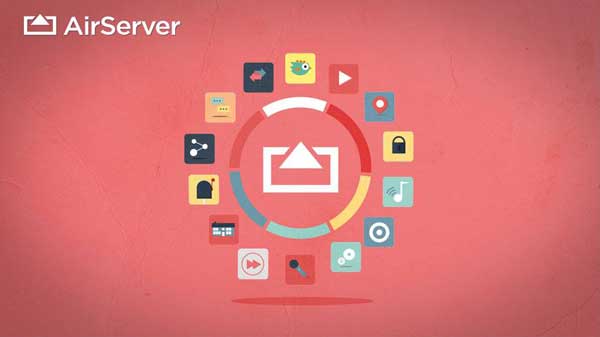 Reflector
https://www.airsquirrels.com/reflector/
Reflector is another AirPlay Receiver app which works well with AirPlay, Google Cast and AirParrot. With it, you can easily mirror your videos, audios and pictures to a big screen wirelessly from your phone, tablet or computer. What's more, it allows users to send your screen directly to YouTube for others to watch online. This is quite convenient especially when you need to share your videos among people.

X-Mirage
X-Mirage enables to turn your PC/Mac into an AirPlay Receiver and stream iPhone/iPad screen to computer without hassle. When you install and launch this AirPlay Receiver software on your PC/Mac, you can easily mirror videos, audios, photos, or other AirPlay-enabled app from iPhone/iPad to computer screen.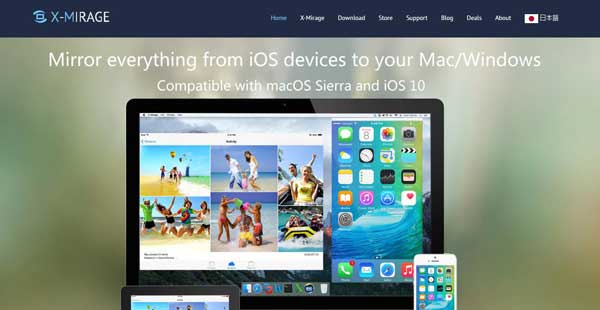 Part 2. How to Turn iPhone to An AirPlay Receiver
In case you are not clear how to mirror your iPhone screen to Apple TV or other AirPlay-enabled devices, please check the following instructions to make your iPhone an AirPlay receiver.
Step 1. Please make sure both devices are connected to the same Wi-Fi network. Otherwise, you might be not able to find your device on AirPlay to connect.
Step 2. Then please unlock your iPhone/iPad and swipe up from the bottom of the screen to open Control Center, and tap "Screen Mirroring" option.
Step 3. Preview the AirPlay Receiver device from the list and select one you want to stream contents from iOS device to Apple TV or other devices.
Step 4. Then you might start to play music or video on your iPhone/iPad while the Apple TV shares the same music/video on the big screen in real time.
Step 5. When finishing mirroring, simply tap "AirPlay" icon on Control Center and select "Turn Off Mirroring" option to stop it.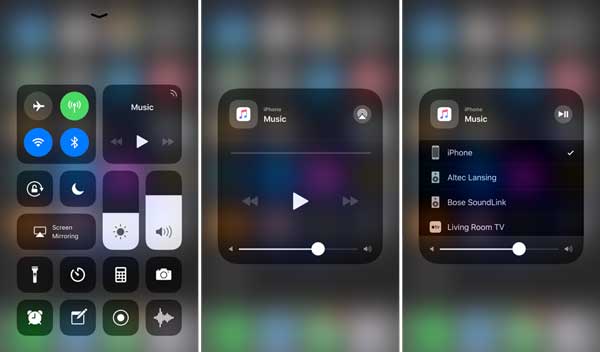 Related Articles:
Full Guide to Mirror iPhone/iPad Screen to TV with AirPlay Mirroring
How to Airdrop Music from iPhone to iPhone 11/11 Pro/11 Pro Max/XR/XS/XS Max/X/8/8 Plus
How to Solve AirPlay Icon Not Showing Up on iPhone/iPad/Mac/Apple TV
Add a comment