Are you confused about which photo and video storage service you should use between Google Photos and iCloud? Both carry an array of advantages, but how do they stack up against each other regarding value for money? This article has all the answers. We'll be analyzing and comparing these two platforms so that you can make a sound decision. Google Photos vs. iCloud on Reddit is a hit topic, but there is no detailed review about them. Thus, today we'll talk about iCloud and Google Photos with comparisons in different aspects.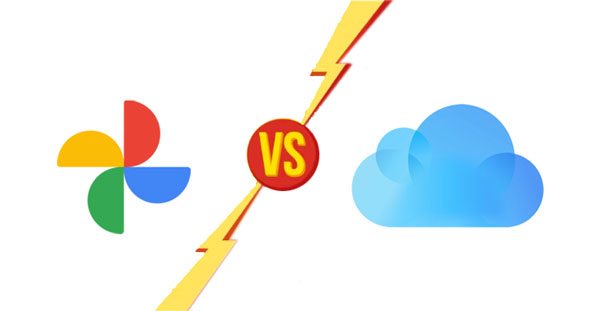 Part 1: Google Photos vs. iCloud: Overview
Google Photos is a home for all your pictures and videos alike. It has become a popular application for Google users who desire to securely store their photos and videos on the cloud. Boasting its notable sharing options as well as an intuitive UI that keeps all your content perfectly organized, Google Photos stands out from the crowd.
Besides, Google Photos is compatible with both Android and iOS devices unlike iCloud, making it a great service for any user. Google Photos provides more flexibility with accessibility since anyone can use it without requiring any special account setup configuration. It's accessible on every device that has a Google account.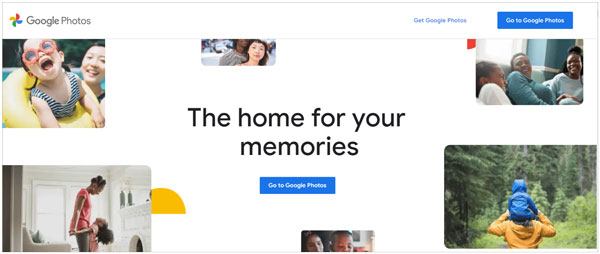 Apple's iCloud is an unrivaled invention that stands against the most cutting-edge media backup systems, like Google Photos. To start with, you get 5 GB of storage space for free. With iCloud, users can easily bump their clouding power to new heights with just one purchase.
Since its inception in 2011, iCloud has rightfully earned a spot among the most popular cloud storage platforms across the globe. Not only that, Apple's service has been subject to innumerable improvements over time, which have elevated it into extremely polished software today, with its one billion users demonstrating this at present. All this speaks volumes about how powerful and efficient iCloud is, making it truly deserving of all the success that it enjoys now.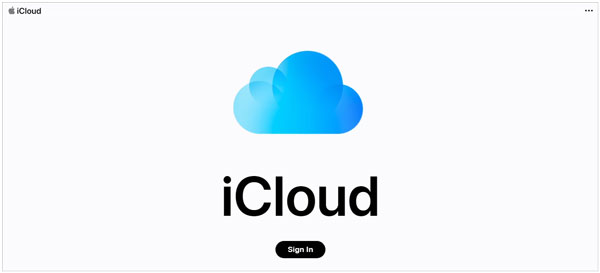 See also: Want to back up your Android tablet to a PC? Then you can use these new approaches, which will save you time.
Part 2: iCloud vs. Google Photos: A Full Review
Let's now take a closer look at their differences in terms of the user interface, storage capacity, pricing plans, built-in image editing features, as well as the capability to manage large amounts of photos and videos. Let us determine which cloud photo service is superior.
2.1 iCloud Photos vs. Google Photos: Storage Plans and Pricing Plans
iCloud and Google Photos offer fair deals in terms of free storage. However, if you are looking for more free space, Google Photos is the way to go with its 15GB of storage when compared to iCloud's 5GB. But be aware that while Google Photos only allows photo-saving capabilities, Apple's iCloud gives users a vast selection of options such as files, photos, messages, and many others.
iCloud's Paid Plan Pricing:
* 5GB unlimited free plan.
* 50GB for $0.99 per month.
* 200GB for $2.99 per month.
* 1TB for $9.99 per month.
Google's Paid Plan pricing:
* 15GB unlimited free plan.
* 100GB for $1.99 per month.
* 200GB for $2.99 per month.
* 2TB for $9.99 per month.
iCloud is frequently criticized for providing only 5GB of storage which is very little as compared to Google Drive's 15GB. This lack of space can be particularly noticeable for users who have numerous photos, resulting in a need to upgrade to paid plans sooner.
You might need:
7 Best iCloud Alternatives for Backing Up iOS Data
Top 11 Alternatives to Google Photos (Free & Paid)
2.2 Google Photos vs. iCloud Photos: Photo Sharing Capabilities
For many people, the ability to easily share photos with family and friends is a key factor when considering cloud services. Thankfully, both iCloud and Google Photos offer such an opportunity.
While both cloud storage services allow users to create links for images and effortlessly share them with their dearest, iCloud merely supports sharing one photo at a time. On the other hand, Google Photos can be used to share individual photos and entire albums without difficulty. Google Photos is better than iCloud in sharing photos since it is simpler to share entire albums or multiple images at once.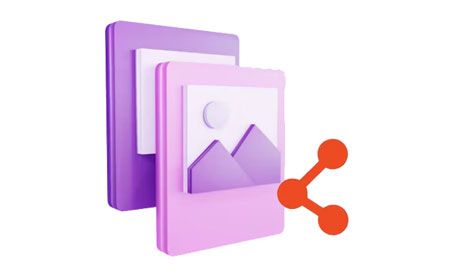 2.3 iCloud vs. Google Photos: Editing Features
iCloud only permits users to resize, add filters and make other basic alterations to their photographs. Regarding editing photos, iCloud Photos can only be edited using Apple's Photos App, which has handy photo-editing features.
Contrary to iCloud, Google Photos provides a much broader scope of online editing tools. Furthermore, Google Photos users can edit photos right in the cloud. Google Photos capabilities are more advanced than iCloud photo editing features.
We can conclude that Google Photos is superior to iCloud in photo editing because it provides more sophisticated tools and functions.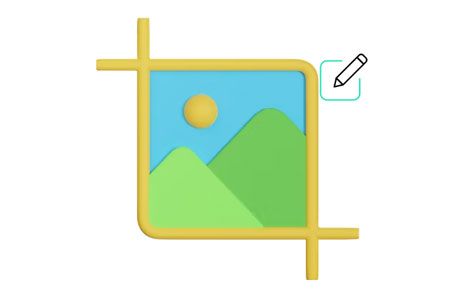 Learn more: When you encounter Google Photos getting stuck in the backup process, what will you do? If you have no idea, you can try these methods.
2.4 Google Photos vs. iCloud: Speed
Although many users are generally satisfied with the speed of the two cloud storage services, some Reddit reviews mentioned that iCloud could sometimes be glitchy. This issue is caused by Apple's servers, which sometimes become overloaded. However, Google Photos seems more reliable and generally faster than iCloud in terms of loading speeds. This is a great advantage for Google Photos users looking for a seamless photo management experience without delays or lags.
2.5 iCloud vs. Google Photos: Privacy
iCloud is the gold standard for security, according to countless reviews. Numerous users feel that it surpasses other platforms in terms of safety due to its end-to-end encryption and offering users the alternative of concealing their email addresses if they desire increased privacy. iCloud is a preferred choice among those seeking maximum protection online.
Even though Google Drive offers encryption, especially during data exchange, numerous users still feel less secure than with iCloud. People typically attribute this to how easy it is for files and documents to be shared with another email address or accessed by someone else.
Guess you like: Here are 5 efficient ways to help you convert the images in Google Photos from HEIC to JPG. Take a look if you need this conversion.
Bonus Tip: How to Back Up and Restore Your iPhone/iPad/iPod Data without Cloud Storage
Are you looking for a reliable way of backing up your data on your iPhone/iPad, or iPod? If you dislike uploading your iOS data to cloud storage, you can choose your computer. With Coolmuster iOS Assistant, you can transfer your photos, contacts, messages, notes, and the like from your iPhone/iPad/iPod touch to a computer without any cloud server. This software will directly save your data to your Windows or Mac computer. Moreover, it will not change the quality of your media files.
Besides, You can easily restore your iOS device data from your backup to your iPhone and other iOS devices. You can preview your iOS files before transferring them, which is convenient for selecting what you want on the interface.
Download Coolmuster iOS Assistant to transfer back up and restore your iOS data.
Simple steps for transferring iOS files to a computer with this software:
01Download and install Coolmuster iOS Assistant on your computer.
02Connect your iOS device to the computer via a USB cable, and tap "Trust" on your mobile device.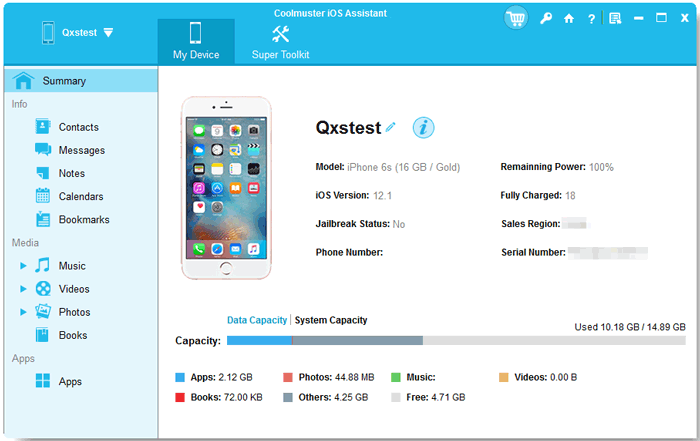 03Choose a category on the left panel, and check the files you want. Then click the "Export" icon to save the files to your computer.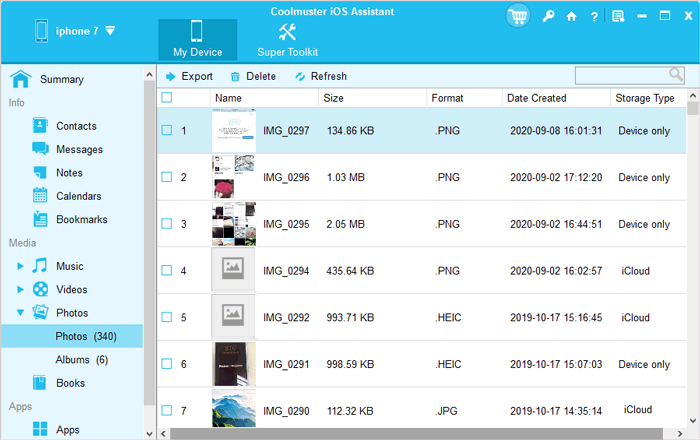 Conclusion
Whether you select iCloud or Google Photos, both services offer a great option for backing up and managing your photos. The choice ultimately lies with the user, depending on their preference in terms of cost, convenience, privacy, and more. You can also use Coolmuster iOS Assistant to transfer your iPhone/iPad and iPod data without effort. So, feel free to explore the features of both iCloud and Google Photos and use the best option.
Related Articles:
9 Top-ranking Titanium Backup Alternatives to Back Up Your Android Phone Easily
7 Common Solutions to Fix iCloud Upload Stuck Issue Easily
How to Restore from iCloud Backup without Reset? (5 Effective Methods)
iCloud vs. iTunes Backup: What's the Difference between Them? (Full Guide)
Reset All Settings VS Erase All Content [Informative Comparison]
Top 10 Best iPhone Manager Software - Manage Your iPhone Data on PC or Mac