It can be a real struggle if you are one of the unlucky people stuck with the iCloud upload. You're not alone, though, and plenty of us have been in the same situation. iCloud was created for Apple users to allow them to upload files on their iOS devices to the cloud. The point of doing this is to keep these files safe, and access them when needed.
But you may encounter an iCloud upload stuck issue which is probably the most annoying issue with iCloud. If you're having a difficult time and don't know what to do, this article has the answers. Many have been there, and honestly, it's not fun. Read on to know the root cause of 'iCloud uploading stuck' and how to deal with it.
Part 1. Why is iCloud Upload Stuck?
iCloud is a wonderful service, but sometimes you may find that the items you are uploading to iCloud are stuck in the middle. Truth be told, iCloud has some flaws, but it could also be your device or internet connection causing this. Let's see the main reasons why you may face the 'uploading items to iCloud taking forever' problem.
1. You are running out of storage space.
If you run out of storage space, the remaining photos and videos will be in queue. This means that the items you're trying to upload to iCloud will stay pending. That's when you will see your iCloud photo upload stuck.
Normally, when we sign up for an iCloud account for the first time, we're offered 5GB of free storage space to upload and store the data. But that's really not enough. If you are a person who likes taking pictures and videos now and then, you'll run out of storage soon. In that case, you must pay an additional fee to get more storage space. And if you have many files, you can purchase the 50GB or the 200GB storage space plan, which is good enough for large files.
2. You have a bad internet connection.
A bad internet connection can cause iCloud upload stuck issue because if there is no stable internet, the transfer will be interrupted. It's recommended that you keep your internet connection at good levels for constant data transfer to avoid issues like these.
3. Your device has bugs and cache.
This is another underlying cause of the iCloud stuck uploading issue. Cache and bugs tend to interfere with the system, which may cause some iCloud files not to upload.
You may like:
Restore from iCloud Paused? Fix It with 9 Solutions Here!
How to Fix It When iPhone Is Disabled Connect to iTunes?
Part 2. How to Fix iCloud Upload Stuck Issue?
Now let's see how you can solve the iCloud photo upload stuck problem.
Fix 1. Reset Your Network Settings
When iCloud drive is stuck uploading, it could be due to glitches in the network that makes the progress not to complete. To resolve the problem, you need to reset the network settings on your device.
To reset the network settings on your iPhone:
Step 1: Head to the Settings page on the iPhone. Then tap on the "General" option from the settings page.
Step 2: Scroll to the bottom and click "Reset."
Step 3: Tap on the "Reset Network Settings" option; you'll have to enter the iPhone's passcode.
Step 4: Input the password and click "Reset Network Settings" again, which is in red.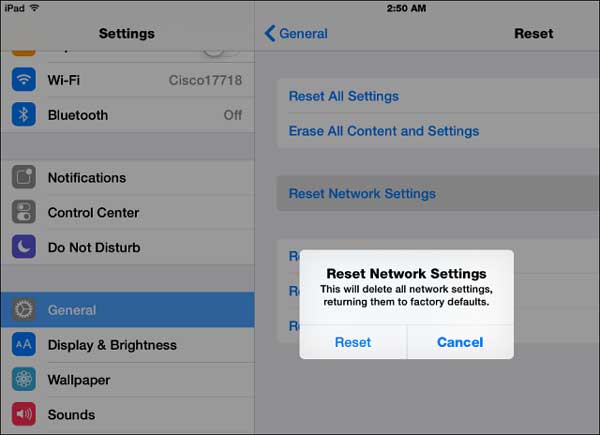 See more:
13 Practical Ways to Fix iPhone Keeps Turning On and Off Randomly
Fix "Cannot Restore Backup to This iPhone Because the Software Is Too Old"
Fix 2. Check Your Internet Connection
There's a high chance your internet is the culprit. iCloud needs a stable internet to operate, and when there isn't a good internet connection, you'll see uploading data to iCloud stuck. Maybe your device isn't connected to the internet, or the connection isn't strong enough to upload the files. Ideally, you should check the internet connection by doing this;
Step 1: Open the Settings app, select the "Cellular" option, and check if cellular data is turned on.
Step 2: If it's switched off, just turn it on.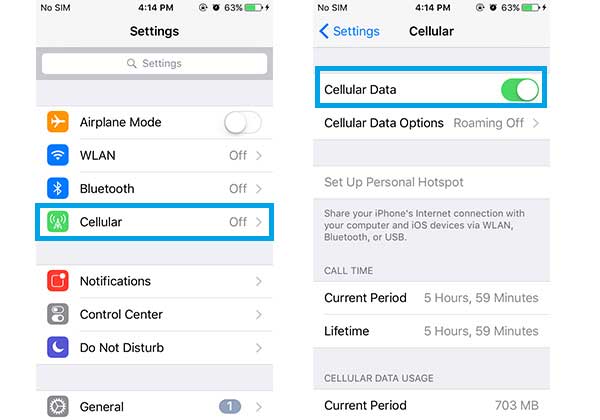 Fix 3. Update iPhone System
Compatibility matters a lot when using an iOS device. If you are using an outdated iOS, any operation the device does won't finish smoothly. There are sure to be hiccups, like iCloud uploading stuck. So, it's a good idea to update your device and try uploading again. Do the following to update the iOS system,
Step 1: Go to Settings and tap on the "General" option from the settings page.
Step 2: Tap "Software Update," then check any available updates. If you find an update available, download it and try uploading your files again.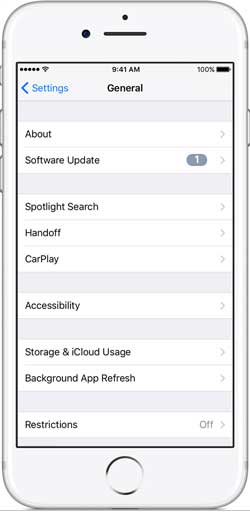 Fix 4. Force Restart iOS Device
The key to getting rid of the 'uploading items to iCloud stuck' issue is to trigger a restart on your iOS device. Force reboot is meant to clear the device's memory allowing it to operate efficiently. Below are steps to force reboot an iOS device;
Step 1: Press the Volume Up button, release it quickly, and do the same with the Volume down button.
Step 2:Long press the Power button or Side button till the Apple logo shows.
Step 3: Enter the passcode when it starts.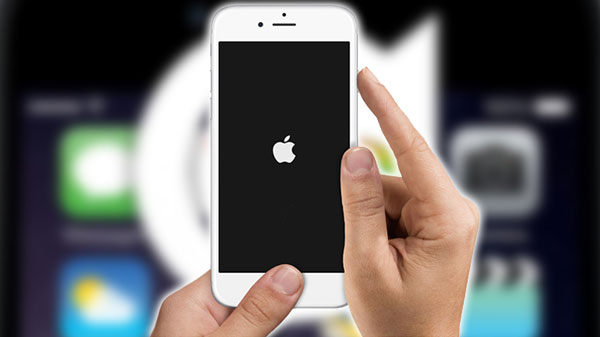 Fix 5. Make Sure the Low Power Mode is Off
When your device has the low power mode turned on, other operations can't work. This feature normally shuts down those applications consuming power to allow the device to operate with minimal power while ensuring optimal performance. Therefore, you can also run into iCloud photo uploading stuck problem.
So, to be sure that the low power mode feature won't cause the iCloud uploading stuck error, make sure you disable it. Here are steps to do that;
Step 1: Head over to Settings and the Battery option.
Step 2: Look at the Low Power Mode and toggle off the switch by scrolling left or right and ensuring the switch isn't green.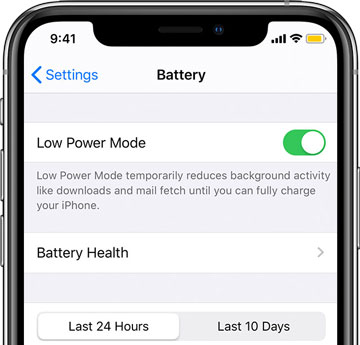 Fix 6. Remove Some Backups to Create Space
Maybe iCloud is running out of storage, so the uploading process isn't finished. So, it's a good idea to delete some files to create room for new uploads. Try to delete the old backups to allow the files to be uploaded.
Step 1: Tap on the Settings app and tap on the "iCloud" option from the settings page.
Step 2: Scroll down and tap "Manage Storage" from the iCloud settings page.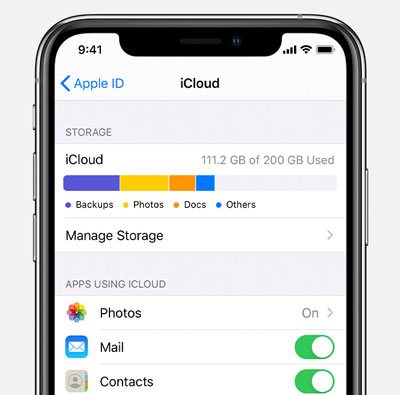 Step 3: Click "Backup," then choose the device to delete the backup.
Fix 7. Use iOS System Recovery to Fix iCloud Uploading Stuck - Ultimate Way
iOS System Recovery is an iOS system recovery tool that allows you to fix iCloud Uploading Stuck without losing any data. It's specially made for iOS devices and can fix almost all system issues. So, there is no need to use a method you are not sure of. iOS System Recovery is the best app to use. The tool works like a charm and can be used by all people, with or without tech skills.
To Highlights of iOS System Recovery:
* It can help you fix the iCloud uploading stuck problem.
* Fix various iOS problems like iPhone dead screen, iPhone grey screen, battery drain, loop restart, etc.
* Works on almost all iOS devices.
* It has a user-friendly interface.
* No technical skills are required to use.
* iOS 16 supported.
Let's now check the steps to fix photos uploading to iCloud stuck in the professional way.
01Launch the software on the computer, then connect the iPhone with a lighting cable. Choose the "More tools" option and tap on "iOS System Recovery" from the module. In the next window, choose "iPhone System Recovery."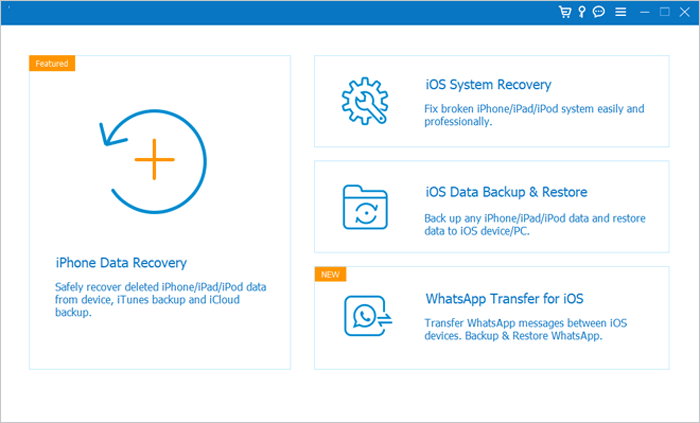 02Hit the "Start" button. Wait for the app to detect if your phone is stuck to fix it. Ensure you enter the iPhone into Recovery mode.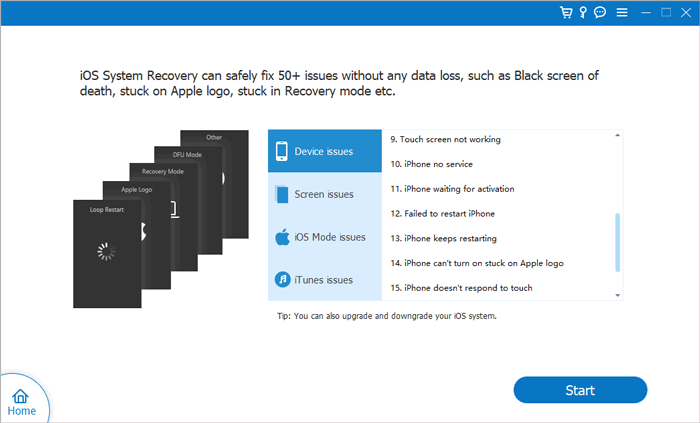 03After booting the phone to Recovery mode, download the firmware and hit the "Repair" tab. The program will start fixing the device after downloading the firmware. Wait for the process to finish.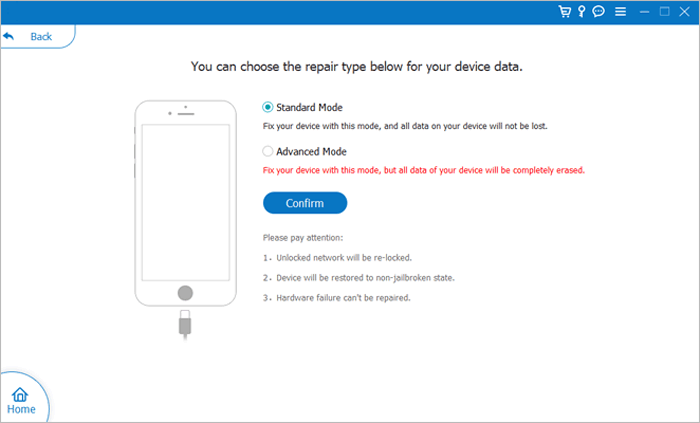 Conclusion
iCloud is truly beneficial, but it's possible for your files to get stuck while uploading them to iCloud. Whenever you start experiencing iCloud uploading stuck problems, the solutions mentioned above will help. The best and most professional way of fixing uploading data to iCloud stuck problem is to use iOS System Recovery.
Related Articles:
iPad Won't Restore or Update? 7 Solutions to Fix It
How to Fix iPhone Purple Screen of Death? 4 Easy Solutions
What If My iPhone 14/13/13 Pro/12 Screen Is Yellow? Here's The Fix!
How to Control iPhone with Broken Screen Effortlessly? (6 Proven Ways)
4 Best Methods to Factory Reset iPhone without Password/Passcode