How long does the new iOS 16 update take? How long for iOS 16 to install? Released on September 12, 2022, iOS 16 is the latest major release of Apple's operating system for iPhone users as of 2023. It introduced a list of changes and improvements, such as security updates and innovative features.
Like previous versions, iOS comes with regular updates to enhance performance and user experience. Despite such reliability, some iPhone users are concerned about the average iOS 16 update time. How long does iOS 16 take to install and update? Please read on. This article explains how long does iOS 16 take to update and install.
Part 1. iOS in a Nutshell (Overview)
iOS 16 was announced on June 6, 2022 and released in September 2022. Among its amazing benefits is that iOS 16 elevates the iPhone with plenty of fresh personalization features, improved intelligence, and an improved way to communicate and share with your loved ones.
Like all Apple's operating systems, iOS 16 has multiple updates, including:
iOS 16 (16.0.1, 16.0.2, 16.0.3)
iOS 16.1, 16.1.1, and 16.1.2
iOS 16.2
iOS 16.3 and 16.3.1
iOS 16.4 and 16.4.1
iOS 16.5 and 16.5.1
These updates are both minor and major, a key factor in determining how long does iOS 16 take to install and update.
Part 2. How Long Does the iOS 16 Update Take?
There is no exact time for the iOS to update. Most users average 20 minutes to 1 hour to fully install or update iOS 16. The precise iOS 16 update time will depend on multiple variables.
How long does it take for iOS 16 to update? One of the main factors may include how recent your upgrade is. For instance, if you're upgrading from an outdated version, it may take longer than if you're updating from a recent version. Like all updates, iOS 16 takes a short while to prepare for installation.
An iOS 16 update is typically broken down into a few part operations–optional and non-optional. Each operation may contribute to how long it is for iOS 16 to install and update. Here is a breakdown.
1. Data Sync (Optional)
If you want to sync your information–assuming you haven't done it–this operation may take an additional 5-30 minutes.
2. Device Backup with iTunes or iCloud (Optional)
While data loss is pretty rare with Apple processes , ensure you back up your data before installing iOS 16. Expect another 5-30 minutes for this process.
3. iOS 16 Download
Your iOS 16 download will depend on your device model as well as the current iOS version. The more latest your version is, the smaller the download and installation size it will, meaning the faster the download process. Expect 5-30 minutes for this process.
4. iOS 16 Installation
Expect about 10 minutes to install iOS 16 on the latest Apple device models. In older versions, expect up to 20 minutes.
As such, how long does iOS 16 take to download and install? The complete installation process should take about 10-40 minutes. This may further depend on the operating system's version.
Further Reading:
Troubleshooting for iPhone Stuck on Preparing Update [Top 10 Fixes]
How Long Does It Take to Restore an iPhone on iTunes/iCloud? (Authoritative & Reliable)
Part 3. How Long Does iOS 16 Take to Install?
How long does iOS 16 take to prepare? iPhone users typically report that iOS 16 takes 5-10 minutes to prepare to download and install. Any variation in this estimation may be due to device models, the current OS version you're running, among other factors.
3.1 How Long Does iOS 16.1 Take to Install?
iOS 16.1 takes roughly 5-30 minutes to prepare and install. This may be shorter or longer, depending on variables like device model, server load, network connection, etc.
3.2 How Long Does iOS 16.2 Take to Install?
Preparing an iOS 16.2 update can take at least 8 minutes, but could be longer or shorter. The final installation and rebooting should take about 15-40 minutes or less.
3.3 How Long Does iOS 16.3 Take to Install?
Like all iOS 16 versions, iOS 16.3 takes about 10-40 minutes to prepare, download, and install.
Part 4. Why Does It Take So Long to Install and Update iOS 16?
The answers to your question how long does it take to update to iOS 16 and how long does it take for iOS 16 to install depends on multiple reasons. For example:
1. Internet Connectivity
Your phone's internet connectivity can either speed up or slow down update speed. Consider using a WiFi network to upgrade your OS. Similarly, if you're downloading a large update, avoid using your carrier's cellular data plan to avoid interfering with the update as a result of your data running out.
2. iPhone Model
Compatible iPhone models often received a more trimmed version of the current OS. This new version best functions with the resources available on their Apple gadgets. In addition, older iPhone models overload the internet download speeds, thus taking up plenty of time to update.
3. Time of Update
Apple users are often quick to switch to any new releases and updates. This can easily overcrowd Apple's servers, especially during peak times, leading to slower updates. Find the best time when there is less traffic and update your iOS 16.
4. Available Storage Space
In case your iPhone's storage capacity is full and won't hold the iOS 16 update, your phone may attempt to offload applications and free up space. Unfortunately, this may extend the iOS 16 update time. Ensure you have sufficient storage on your phone before initiating an iOS 16 update.
5. Region
Your user location can also affect how long an iOS update will take. Not all Apple's services are available globally. While the majority of iPhone users will notice a larger sized iOS update, users in other parts may get a lighter version which doesn't include services unavailable in their region.
Learn More:
iPhone Software Update Failed: How to Update to iOS 15/16 Smoothly
Does The Update Take Up Large Storage in iOS 14/15/16? How to Fix Not Enough Storage Issue? (Proven)
Part 5. How to Install iOS 16 in A Short Time Using iOS System Recovery
How long does iOS 16 take to install? iOS 16 provides users with improved security and innovative features. Similarly, some users fail to see this update while others give up on the downloading and update process. Do you have a hard time spotting or updating iOS on your Apple device? Consider iOS System Recovery to solve multiple system issues without data loss.
iOS System Recovery is the most professional iOS system recovery tool that can repair your iOS device back to normal via your PC or Mac. It is the best solution to solve your how long is iOS 16 update questions.
Key Features:
Detect if your iOS device needs to be repaired.
Repair your iOS system issue fast and efficiently.
Fix other issues such as disabled iOS, stuck on Apple logo, blue/red screen of death, and more.
Support most iOS devices and the latest iOS 16 versions.
Here is how to fix issues of your iPhone taking too long to update and install using iOS System Recovery:
01To begin, download and install the iOS System Recovery software on your computer. Next, connect your iOS device to the PC. Navigate to the More Tools section and select iOS System Recovery from the available options. This action will lead you to the iPhone System Recovery window.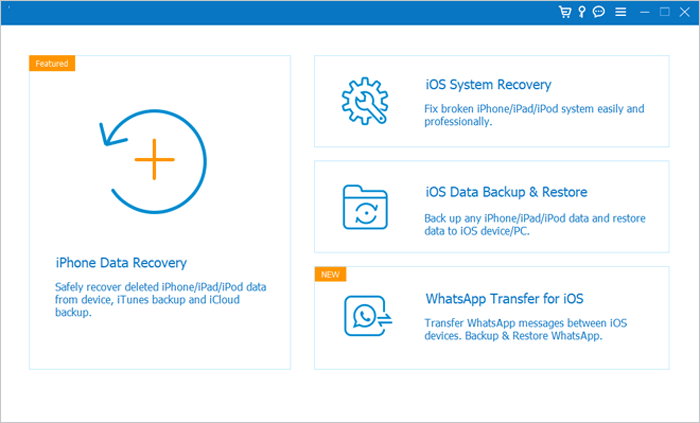 02To resolve the problem of your iPhone taking too long to update and install, tap on the Start button. This will initiate the process of fixing the issue. Follow the on-screen instructions to enter your device into DFU/Recovery mode.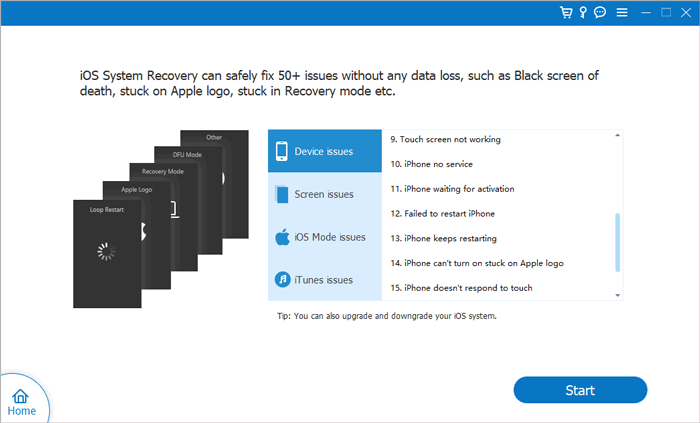 03Begin by clicking on the Repair button to initiate the downloading process of the appropriate iOS firmware.
04Once the firmware has finished downloading, the application will proceed to repair your device. After the repair process is complete, restart your phone and head to the phone settings. Check to see that the latest iOS version is installed.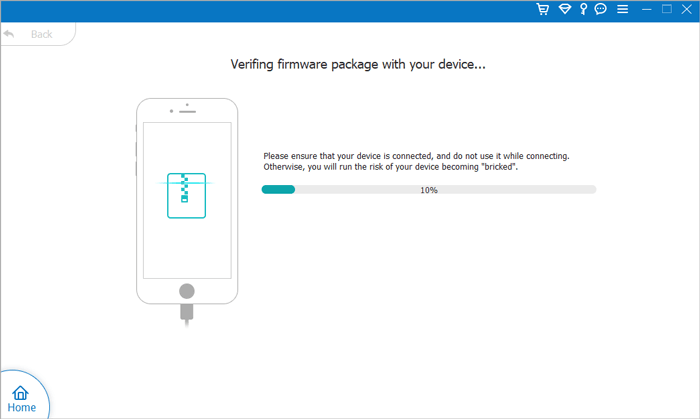 You May Like:
iOS 16 Photo Cutout Not Working? How to Fix It Effectively?
iOS 16 iMessage Not Working [11 Basic Tips & 1 Ultimate Repair]
Part 6. FAQs About iOS 16 Update and Install
Q1. Can I downgrade to a previous iOS version after updating to iOS 16?
It depends on Apple's signing window. Generally, Apple stops signing older iOS versions shortly after releasing a new one. Once the signing window is closed, downgrading becomes difficult or impossible. It's advisable to research the specific downgrade options available for your device and consult official Apple documentation or online communities for the latest information on downgrading iOS versions.
Q2. Will installing iOS 16 delete my data?
When updating iOS, it's designed to preserve your data and settings. However, it's always recommended to create a backup of your device before performing any major software updates. This ensures that you have a copy of your data in case of any unexpected issues during the update process. It's important to follow the recommended backup procedures provided by Apple to safeguard your data.
Q3. What should I do if my device encounters issues during or after installing iOS 16?
If you experience any issues during or after the installation of iOS 16, there are a few troubleshooting steps you can try. First, attempt a restart of your device. If the problem persists, check for any known issues or updates from Apple's official support channels. You can also seek assistance from Apple Support or consult online communities and forums where experts and other users may provide solutions or insights related to the specific issue you're facing.
The Bottom Line
At about 2.8GB, Apple's iOS 16 update is undoubtedly one of the best updates with enhanced security features. However, some users complain that it takes longer to download and install. The ideal iOS 16 download and update time is usually 10-40 minutes. If you find yourself waiting longer for the update to download, you may be facing a deeper issue.
Regardless, it is important to take precaution before downloading iOS 16 updates. For instance, ensure you have sufficient storage space and stable internet connection. However, if the problem appears to be with your phone, consider iOS System Recovery tool to diagnose and repair potential issues. Download iOS System Recovery to figure out why iOS 16 is taking too long to download and update, then apply the appropriate repairs.
Related Articles:
Siri Not Working after iOS 16 Update, How to Fix It?
iPhone Gets Bricked After iOS 16 Update, How to Fix It?
How to Undo an Update on iPhone 14/13/12/11/X/8? (Proven Tips)
How to Fix iPhone Won't Sync with iTunes after Upgrading to iOS 16?
iOS 16/15 Stuck on Apple Logo When Updating, How to Fix It?
11 Effective Solutions for iOS 16 Flashlight Not Working Issues