iPhone offers unparalleled new features and technology yet to enter the mobile industry. They include Face ID, Animoji, TrueDepth Camera, OLED screen, just to name a few. Face ID is, without a doubt, a feature most Apple users are concerned about, not because of its fancy but due to issues users may experience.
One prevalent Face ID issue is Face ID not working. It isn't a new problem that has popped out but rather a hot topic after every iOS update. In this article, we'll show you the practical ways to fix iOS 16 Face ID not working. So, read on to grasp the tricks outlined.
Part 1. Why Is My Face ID Not Working?
Why my Face ID is not available? Quite several reasons could lead to this issue, and they fall into these categories:
Leave the iOS device unlocked for 48 hours.
Low power in the device, less than 10%.
True Depth camera is covered.
Face didn't match 5 times in a row.
Face is blocked.
Change in facial appearance.
Issue with Face ID settings.
Now that you understand why your Face ID may fail to work on your iOS device, you should know ways to remedy the situation. Luckily, we have researched various troubleshooting tips that can help. Just scroll down and see a few tweaks needed for your Face ID to start working normally.
Part 2. How to Fix Face Recognition Not Working Mannually
Honestly, Face ID problems can happen anytime. It could be settings, mismatched face, or software issues. If Face ID issues result from software, it will be easy to fix. Below is what to do when you encounter Face ID problems.
Tip 1. Ensure Face ID Is Active
First, make sure Face ID is turned on. Maybe you disabled the Face ID mistakenly, making it unable to function. Ensure it is enabled by doing this:
Step 1. Click on your iOS device's "Settings" app to open it. Now, click the "Face ID & Passcode" option and enter the password if prompted.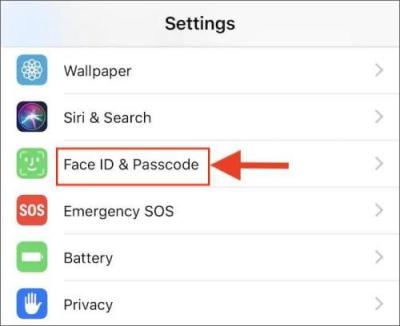 Step 2. See if the Face ID is turned on for the specific feature you're trying to use it for. Here, there are 4 options: "iPhone Unlock", "Wallet and Apple Pay", "Password Autofill" and "iTunes and App Store".
Step 3. Toggle the features to the "ON" position. The slider should be green.
Read More:
How to Fix iPhone Won't Sync with iTunes after Upgrading to iOS 16?
iOS 16/15 Stuck on Apple Logo When Updating, How to Fix It?
Tip 2. Reboot iOS Device
Restarting your iOS device is an age-old trick that may seem laughable, but it sometimes gets the job done. Since Face ID is part of the software, it's vulnerable to bugs, lags, and glitches. Restarting it will erase any runtime faults encountered, rebooting the system. A simple restart may be all you need to remedy this problem.
Modern iPhone models can be switched off by pressing the "Side" and "Volume Down" buttons concurrently.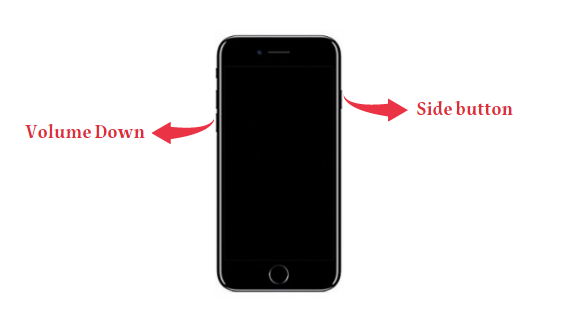 If you own an older iPhone model with a "Home" button, power it off by pressing the "Side" button concurrently until a message with a slider to switch off your iPhone appears.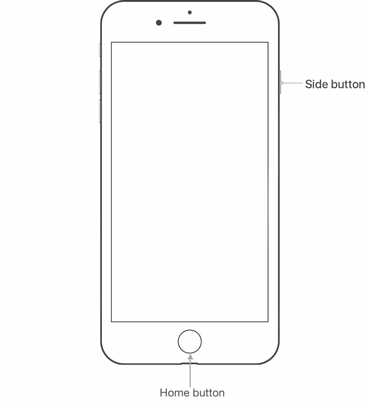 Tip 3. Ensure TrueDepth Camera Is Clean
Undoubtedly, TrueDepth camera is a significant feature that makes it possible for Face ID to work. It detects your facial features through projection. Thousands of tiny dots create an invisible map that connects a person's facial features. This map is then saved and utilized to authenticate the face.
TrueDepth camera is found at the upper part of your iPhone display. When this camera is broken or clogged, it may cause the Face ID not to work. So, leave it bare by removing anything covering it, like a screen protector or case. Then gently wipe dirt/dust covering the camera using a microfiber cloth. Lock the device and try unlocking it with Face ID.
Can't Miss: Want to back up your iPhoen before upgrading to iOS 16? You can see how to back up iPhone iPad before upgrading to iOS 16.
Tip 4. Check If the iOS Device Is Up to Date
Apple provides updates regularly every few months and are available to download. Even though iOS devices will still operate with older iOS versions, you are bound to face issues on your device, such as Face ID stopping working suddenly. Ensure your current iOS device supports Face ID and you've updated it to the newest iOS version.
Step 1. Launch the "Settings" application and head to the "General" page.
Step 2. Click "Software Update" and wait for the device to check if it's updated to the latest version.
Step 3. If there is an update, click on "Download and Install".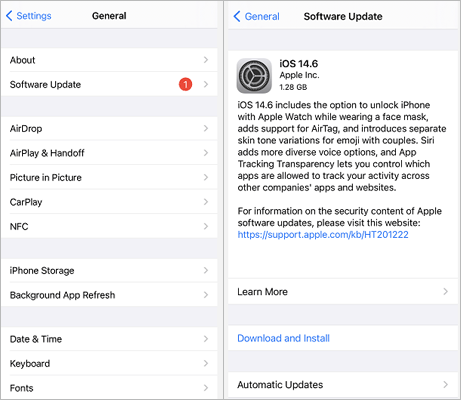 Tip 5. Hold the Device in Correct Alignment
The Face ID will only work on your iPhone if you hold it in a portrait position. On an iPad, it will operate in landscape and portrait. So, depending on your device, ensure you hold it in the correct position. Ultimately, it is crucial to check the alignment before using the Face ID.
Tip 6. Check Lighting Condition
Face ID might not work properly on an iPhone in dark conditions or when the lightning is dull. The scanner can't read facial features accurately in these conditions, where there's no proper light. To resolve this, move where there is proper lightning.
See Also: Failed to updata to iOS 16? Here are some tips about how to update to iOS 16 smoothly.
Tip 7. Reset Face ID
There is a high possibility Face ID is wrongly configured, leading to it not working as supposed to. You should try resetting it by doing this:
Step 1. Head to the "Settings" menu on iPhone/iPad and choose "Face ID & Passcode". Input the password when asked.
Step 2. Choose "Set Up Face ID".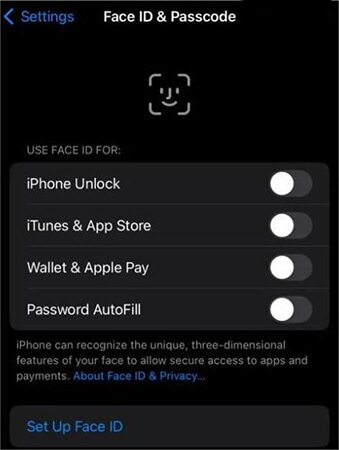 Step 3. Scan your face, then set the Face ID again. Ensure your face has nothing covering it that might hinder the face from scanning.
Tip 8. Ensure You're Not Far from the Device
Check that the TrueDepth camera is in a range where it can correctly detect your facial features. Usually, the distance between your face and TrueDepth camera should be 10-20 inches, which is about an arm's length. It should be close to the face, like when answering a call on FaceTime or taking a selfie. This way, the camera will capture your facial features fully.
Tip 9. Ensure Face Isn't Blocked
Since Face ID works by detecting and identifying face patterns, it requires the face to be visible to work perfectly. When the Face ID is not working properly, check if anything is covering the most important parts of your face, like the nose, mouth, and eyes, which need to be scanned by the camera. By default, the Face ID will not work if your face is covered with sunglasses or face masks.
May Like:
iOS 16 iMessage Not Working [11 Basic Tips & 1 Ultimate Repair]
iPhone Gets Bricked After iOS 16/15/14 Update, How to Fix It?
Tip 10. Reset iPhone Settings
Sometimes, restoring the device's settings is all you require to solve minor technical issues. Resetting iPhone settings will help restore your device's settings to factory reset, thus deleting all configurations and settings. But all other files, like pictures, videos, contacts, etc, will be retained. Follow these steps to reset settings:
Step 1. Click on the "Settings" app to open it and look for "General". Click on it.
Step 2. On the General menu, click the "Transfer/Reset iPhone" option.
Step 3. Tap "Reset" and "Reset All Settings".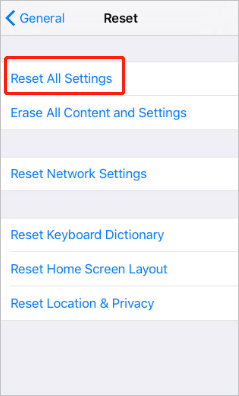 Tip 11. Add a New Appearance
Still, facing Face ID problems? It could be your appearance changed, which led to recognition failure. You should create a new alternative appearance. It may help fix the issue at hand. To give it a shot, follow these steps:
Step 1. Head to "Settings" and tap "Face ID & Passcode". Enter the password of your iPhone to continue.
Step 2. Now click on the "Set Up an Alternative Appearance" option.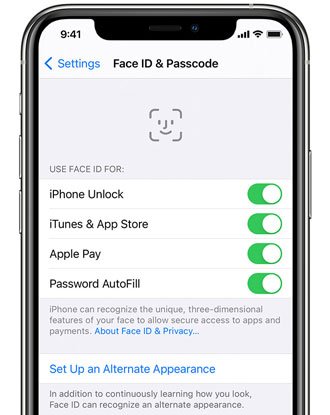 Step 3. Follow the onscreen instruction to come up with a new appearance. Look straight into the phone while positioning your face in the frame.
Step 4. Move the head to finish your circle. Alternatively, you can click the "Accessibility Options" button if you cannot move your head.
Step 5. After finishing the first Face ID scan, tap on "Continue". Move the head to finish the circle again, then tap "Done".
Further Reading: Can't distinguish between "Reset All Settings" and "Erase All Content"? Fortunately, the article "Reset All Settings VS Erase All Content [Informative Comparison]" provides a detailed distinction between the two.
Tip 12. Restore iPhone
Restoring your iPhone should be a last resort because all your files will be erased. So, it is paramount you back up your data first. After that, you can now restore it with these steps:
Step 1. Head to iPhone "Settings" > "General" > "Reset" option.
Step 2. Click on "Erase All Content and Settings". Confirm this process.
Part 3. How to Repair iOS Device in Just a Click [The Best Way]
iOS System Recovery is a powerful software to fix any Apple device that runs into iOS 16 Face ID not working problem, frozen device, stuck in headphone mode, and more. All these can be resolved without delay. Your data will remain intact throughout the process. So, it is a great tool for Face ID problems and other iOS system-related issues.
Key Features of iOS System Recovery:
Repair most iOS devices to normal, thus resolving Face ID not working in iOS 16.
Fix other iOS system-related issues like being stuck in the Apple logo.
Support downgrading/upgrading an iOS.
Very safe and secure.
Clean interface.
Steps to use when fixing Face ID not working in iOS 16:
01Run the iOS System Recovery app on a computer. Now click on "More Tools" > "iOS System Recovery".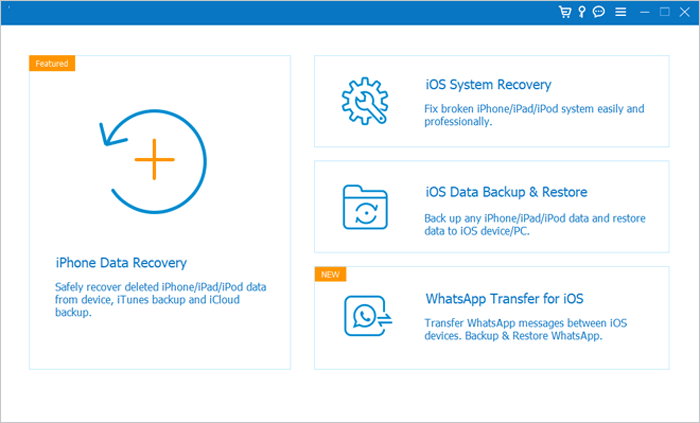 02Proceed to click on the "Start" button at the bottom.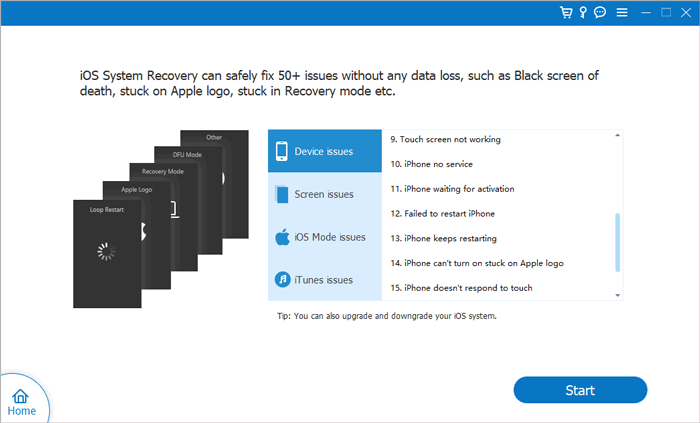 03Click the "Repair" button and download firmware on your iOS device. After downloading the firmware, the software will repair the iOS device to normal.
Wrapping Up
Is Face ID not working after update? It can be alarming, especially if you are experiencing it for the first time. The tips above will probably help solve Face ID not working problem. Among the solutions, iOS System Recovery is the most guaranteed software that can fix this issue for good. It repairs iOS devices to normal in the speediest and simplest way, thereby dealing with iOS 16 Face ID not working issue.
Related Articles:
How to Bypass Face Recognition on Android? [Step-by-Step Guide]
How to Fake Location on iPhone iOS 16/15/14 in 4 Ways? [2023 Updated]
iOS 16 Photo Cutout Not Working? How to Fix It Effectively?
Fast Downgrade from iOS 16 to iOS 15 with 3 Secure Methods
12 Tips to Fix the Safari Not Loading Websites in iOS 16 Issue
Troubleshooting for iPhone Stuck on Preparing Update [Top 10 Fixes]