iOS 16 was released a month ago, and Apple's latest operating system is already at the cutting edge of technology, but you might not want to update just yet. Even though iOS 16 is an excellent update, still, it's likely to have glitches and bugs that may frustrate iOS users. Due to this, iPhone users may wish to downgrade from iOS 16 to iOS 15.
It's tedious to downgrade from iOS 16 if you are not aware of the best way to do that. If you are looking for the easiest and most effective ways to downgrade to iOS 15, then this article is for you.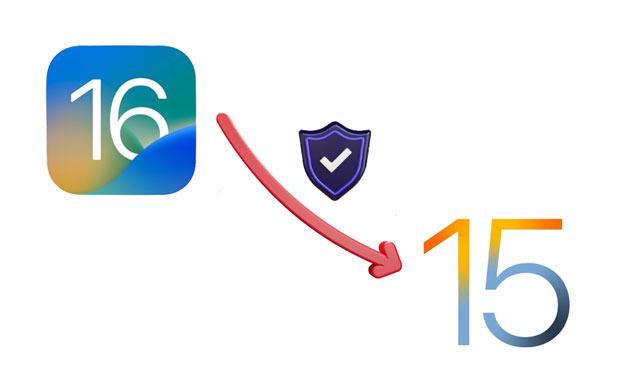 Part 1: What to Do Before Downgrading from iOS 16
Downgrading any operating system's version implies that you must delete your current device and restore it with a new operating system. Thus, it is advisable to do a backup before removing the current iOS.
Generally, you should always do a regular backup, and before downgrading iOS 16, you should have already made one. It's highly advisable to do regular backups so that when you lose them due to downgrade, you sure have a backup somewhere you can restore.
Here is how you can back up iPhone data:
Step 1: Open your iPhone's Settings and click on the profile icon. Input your ID credentials when asked.
Step 2: Take your iPhone and connect it to a computer using s USB cord. Click on the Trust option when asked to trust the computer.
Step 3: Open iTunes and go to the Summary page. Choose This Computer once you get to the Backup field. Doing this will allow you to back up your files to the computer. Then click Back Up Now to start the backup process.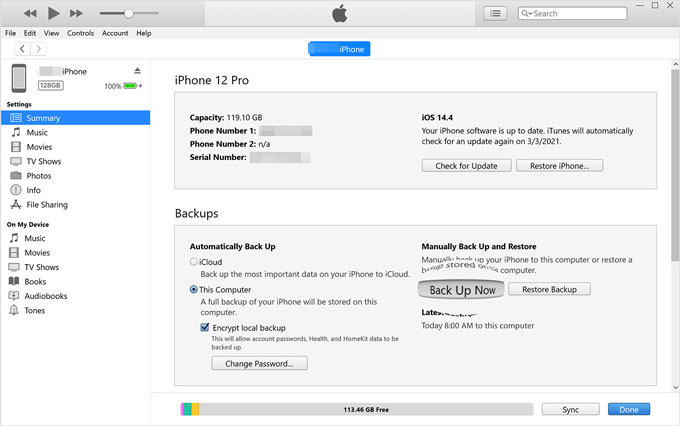 See also: This guide will tell you to recover pictures from text messages on an iPhone. If needed, open it.
Part 2: How to Downgrade from iOS 16 to iOS 15
If you have already made a backup of your current device, then you only have to follow the methods listed below. These are sure ways to help you go back to iOS 15 or other iOS editions you want. Remember, you need a computer to downgrade.
Way 1. How to Downgrade to iOS 15 Using IPSW
You can use IPSW to restore your iPhone to iOS 15 from iOS 16. But before that, you have to temporarily disable the Find My iPhone feature in addition to backing up your data. Disable this feature by navigating to Settings, selecting Apple ID, then choosing "Find My" and looking for "Find My iPhone". Toggle off the slider next to the Find My iPhone feature.
Additionally, you have to get the correct IPSW file which should be the latest version for your iPhone's model. The IPSW file is an image of your device's current software.
Step 1: Open any of your preferred browsers on the computer and download the iOS 15.7 official firmware from https://ipsw.me/.
Step 2: Head to the section of your iPhone device on the website. And choose the model of your iPhone. Select the latest IPSW file, then click Download to download it on the computer.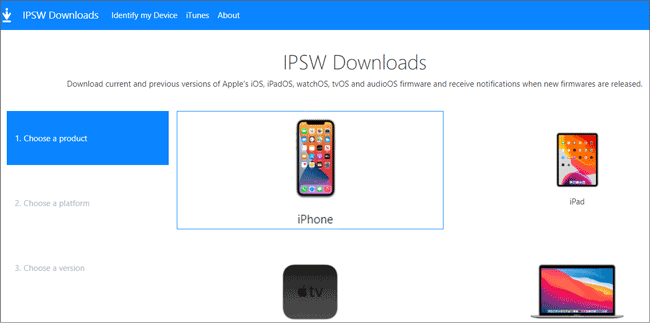 Step 3: Go to your computer and launch iTunes. On your keyboard, hold the Shift key. Tap the Restore iPhone option. From the pop-up window, select the IPSW file you downloaded.
Step 4: Open this file to see a pop-up message on the screen saying, iTunes will delete then restore your iPhone to iOS 15.7 then verify the restoration with Apple. Immediately, you'll see the downgrading progress on your screen.
Step 5: After the downgrading finishes, you should set up the device as you would for a new device. During the setup, choose Don't transfer applications and data, then confirm the process for downgrading under the Settings app.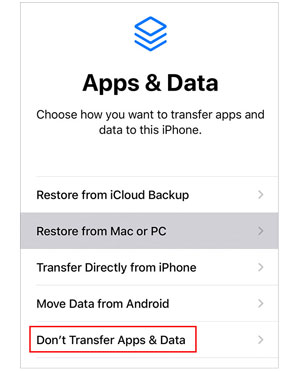 That's how you use iTunes to revert back to iOS 15 on your iOS device. It's not complicated, and you'll only take less time to accomplish this process.
You might need: When your iPhone is stuck on emergency mode, you can repair it with these effective tricks.
Way 2. How to Downgrade from an iOS 16 to an iOS 15 Using iTunes in Recovery Mode
Alternatively, reverting back to iOS 15 from iOS 16 is still achievable using iTunes Recovery Mode. Recovery Mode is a feature that allows you to fix various problems in iOS devices and, at the same time, lets you downgrade your iPhone's version with ease.
Step 1: The first thing to do is to install iTunes on the computer and connect the iOS phone to the computer. Switch the device off, and launch iTunes.
Step 2: Put the device into the Recovery Mode by pressing Volume Up and Down buttons and quickly releasing them. Next, press then holds the Power button till you see Recovery Mode on the screen.
Step 3: Click the Restore button to delete your iPhone gadget and install iOS 15. From the pop-up window, confirm the process and click Restore and Update to continue.
Step 4: Agree to terms and conditions to allow iTunes to download iOS 15 updates.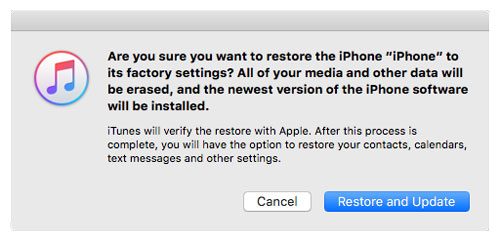 See more:
iPhone Stuck in Boot Loop? How to Fix Boot Loop on iPhone in Ten Methods?
9 Tricks to Fix iPhone White Screen of Death without Effort (Updated)
Way 3. How to Revert Back to iOS 15 via iOS System Recovery
Downgrading to iOS 15 from iOS 16 isn't that easy and may, sometimes, perform badly on iPhone models, making the process fail. This is why you need this iOS System Recovery software to tackle that problem.
iOS System Recovery is a very convenient and reliable tool that saves you the hassle of downgrading in just a few clicks. It also fixes the iOS device from the DFU mode very quickly. The reason why it's the best among all apps is that it is widely compatible with iOS devices and supports Mac and Windows computers.
Here are its top features:
* Quickly and safely downgrade iOS 16 to iOS 15.
* Fix multiple iOS system issues, like iPhone getting stuck on Apple logo, black screen, battery drain, etc.
* Support all mainstream iOS devices, including iPhone 14 Pro/14/13 Pro/13/12 Pro/12/11/X, iPad Pro, iPad mini, and more.
* It is a safe and clean tool.
* Work well on Windows and Mac computers.
Download this iOS system recovery.
Here are steps to downgrade iOS without losing data:
01Step 1: Install the System Recovery Software
Download and install the program on the computer. Open it and select the iOS System Recover option from the main interface.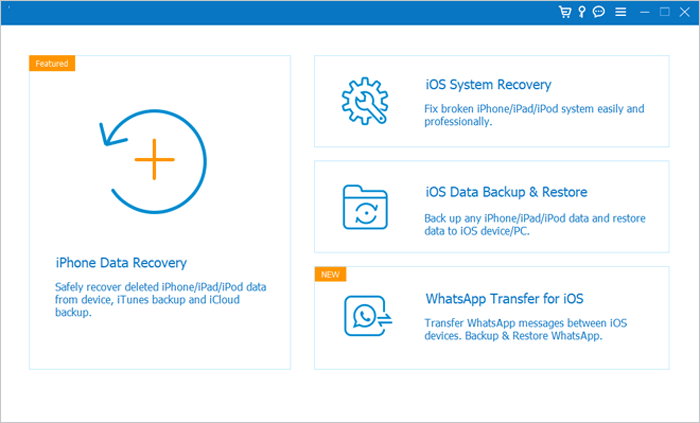 02Step 2: Connect iPhone to Computer
Connect the device to the computer using a USB cord. Click Trust when prompted to trust this computer, and tap the Start button. Confirm the information about your device, and select fix mode.
You can choose either Standard Mode or Advanced Mode. If you don't want to lose your data, please choose Standard Mode. After choosing, click Confirm to proceed.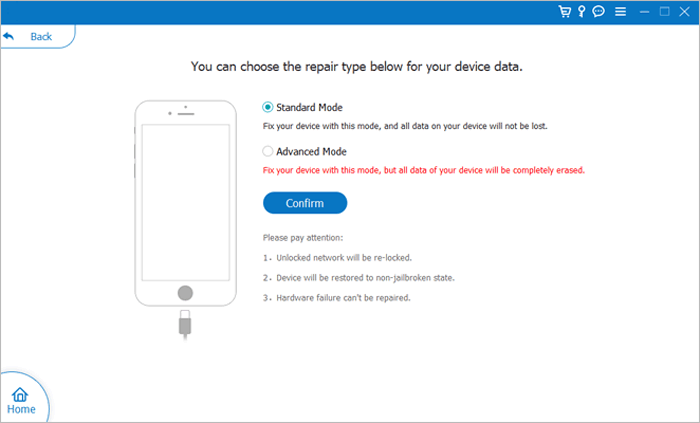 03Downgrade iOS 16 to iOS 15
Click the Repair button to start downloading the firmware package and fixing your iOS device.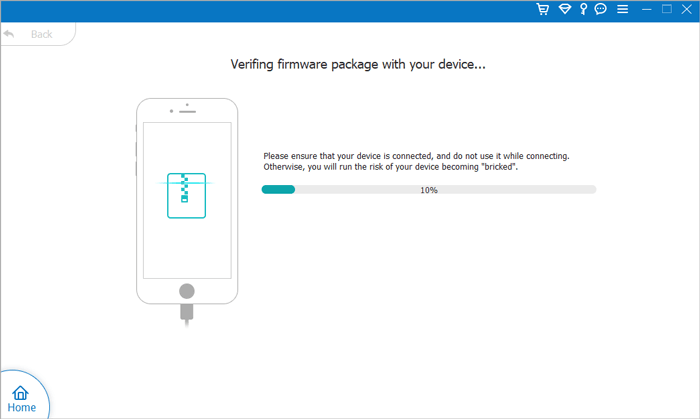 Conclusion
iOS 16, like other new iOS versions, is amazing. It offers quicker access to messages and other apps, still maintaining the old familiar look of the operating system. The new features help you focus on what matters most. However, if you're not quite happy with it or there are some bugs on your iOS device, you can always revert back to an older version of iOS 15.
This post has shown you ways of downgrading from16 to an iOS 15 easily. The best tool you can use to make everything simpler is this iOS System Recovery software. It will allow you to downgrade to iOS 15 with a few clicks.
Related Articles:
How to Back Up iPhone without iTunes? Top 3 Ways for iPhone Backup to Computer or Cloud
4 Ways to Recover Photos from Dead iPhone (All-inclusive)
How to Back Up iPhone to Mac [Quick & Safe]
3 Reliable Ways to Back Up iPhone to Windows 10 within 5 Minutes
3 Amazing Ways to Back Up WhatsApp from iPhone to PC
3 Simple Ways to Back Up iPhone to Flash/USB/Thumb Drive [Reassuring Guide]