If you are an Apple device user, you must be familiar with iCloud. It is one of the most important services that allows users to store their files in the cloud. With iCloud enabled you can sync all your files to other devices with the same Apple ID. But, despite its practicability and compatibility, users still encounter problems with iCloud. Sometimes, you will find iCloud photos not loading, which can happen due to the device's settings or iCloud itself. Luckily, there are ways to fix the problem, and we'll show you how in this step-by-step guide. Keep reading.
Part 1. Why Won't My Photos Download from iCloud?
Photos sent via iCloud not downloading? If you're unable to load pictures through iCloud or the Photos application, it is due to the following reasons:
* Insufficient storage space on your device.
* Unstable internet connection.
* Incorrect Apple ID.
* iCloud might be disabled on your phone.
* Software bugs in the current iOS version.
* Issues with the Apple server.
Part 2. How to Fix Photos Not Downloading from iCloud Problem
iCloud is an essential storage service that lets users sync different files, such as photos, with other devices. But if you find your iCloud photos not loading, below are some of the simple fixes you can try out to troubleshoot the problem.
Solution 1. Check the Internet Connection
Since iCloud is a cloud-based service, it will only work efficiently if there is a stable and reliable internet. Syncing data like videos or photos will only take place if your mobile phone or PC is connected to a stable internet.
Thus, if you encounter problems like iCloud photos not loading, ensure your phone has a stable internet connection. In most cases, changing an internet connection from cellular to Wi-Fi may solve this issue.
Solution 2. Change iCloud Photos Sync Mode
Once you enable the iCloud Photos sync on iPhone/iPad, Optimize iPhone Storage mode will be selected by default. Normally, this mode saves photos & videos on your phone in their low resolutions so that all the files in the iCloud library can be viewed and not take too much storage space on the device.
When you change the sync mode to Download and Keep Originals, the photos and videos will automatically download to the device in their original resolution.
To change the sync mode for iCloud Photos, head to Settings on your phone and click on Photos. Finally, tap on the Download and Keep Originals option.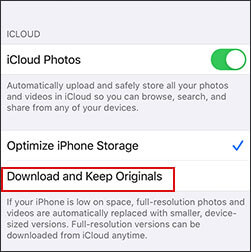 Further Reading:
Fix iCloud Link Not Working or Loading | Effective Solutions
13 Solutions to Fix iCloud Photos Not Syncing on iPhone/iPad/Mac
Solution 3. Use the Same Apple ID
When connecting your iOS device or a PC with iCloud, ensure you use the same Apple ID. If you've used a different Apple ID, iCloud can't load the photos. You need to make sure you've added the right Apple ID used to sync the pictures in iCloud.
To do this, open your phone's Settings, then click on the User Name. Proceed to Apple ID and check if it is the right one.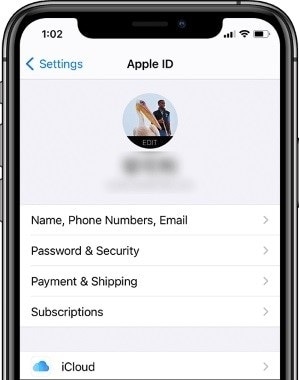 Solution 4. Enable iCloud Photo Library
Often, iCloud not downloading photos issues come as a result of not turning on iCloud Photo Library. Your photos can only sync to your iOS device smoothly when this option is turned on. If it is on, try turning it off and back on again and check if the problem is resolved. Here are steps to turn on iCloud Photos Library:
Step 1. Head to Settings, then scroll down to Photos and click on it.
Step 2. Click on the iCloud Photo Library option or the iCloud Photos option, depending on your iOS device, to enable it.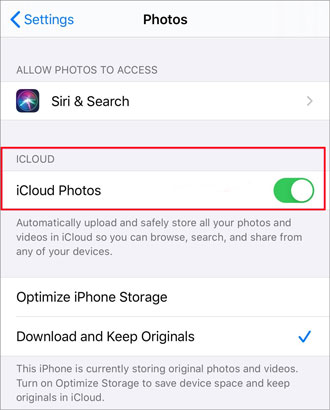 Solution 5. Sign Out of Apple ID and Log in Again
Issues such as iCloud pictures not downloading can also occur due to your iCloud account. Relogging into your Apple account is one of the effective ways to eliminate the problems related to iCloud not loading photos. This solution proves fruitful in most cases as it reboots synchronization processes and automatically solves minor problems like this one.
Follow the steps mentioned below to log out and into your Apple ID:
Step 1. Head to your phone's Settings and click on Apple ID at the top.
Step 2. Click on Sign Out. After a few seconds, log into your account again.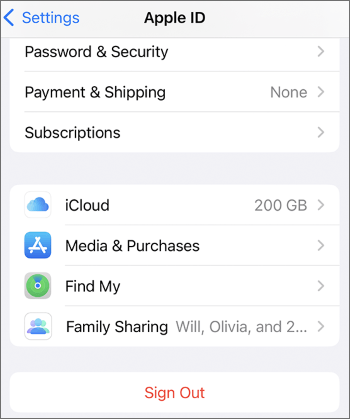 You May Like:
Top 7 Solutions to Fix iCloud Photos Stuck at 1%
14 Ways to Fix the iPhone/iCloud Photos Not Showing Up on Mac Issue
Solution 6. Restart the Device
Are iCloud photos still not loading even after a re-login? The issue may be with your device. There could be bugs present in your device, hindering it from working normally. A simple restart can help in this case as it refreshes your device's memory and eliminates unknown errors within the device. Here is how to restart different devices to resolve iCloud photos not loading problem:
For iPhone 8 and newer models:
Swiftly press and release both the Volume Up and Volume Down buttons.
Continue by holding down the Side button until the Apple logo appears on the screen.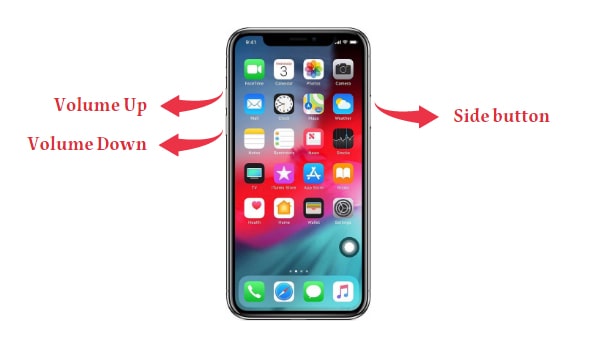 For iPhone 7 and 7 Plus:
Simultaneously press and hold the Volume Down and Power buttons until the Apple logo appears on the screen.
For iPhone 6S and older models:
Simultaneously press and hold the Side and Home buttons until the Apple logo appears on your iPhone's screen.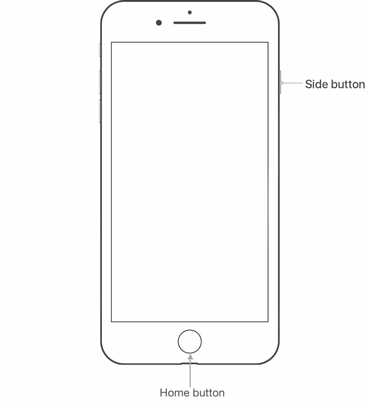 For Windows PC:
Tap on the Windows icon located at the bottom of the home screen.
Tap on the Power button and choose the Restart option to restart the PC.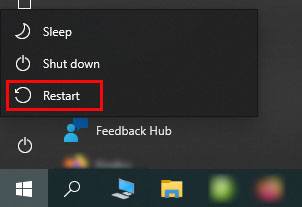 Solution 7. Turn Off Low Power Mode
If the Low Power Mode is activated, it will interfere with how iCloud services function. This will make iCloud not load the photos to the iOS phone properly. Thus, before you use the iCloud services, ensure your phone's low power mode is disabled. Below are steps to disable Low Power Mode on iPhone:
Step 1. Head to your phone's Settings and access the control center.
Step 2. Click on the Battery option, locate the Low Power Mode, and turn it off by turning the slider next to it to grey.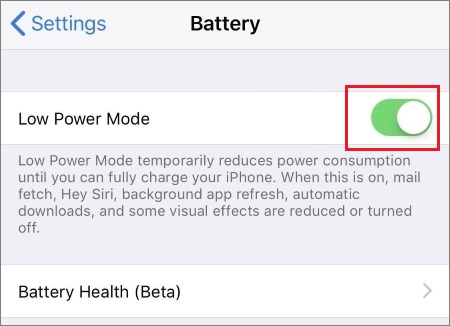 Solution 8. Check Storage Space on the iPhone
Sometimes, low storage on your device can result in issues such as photos not downloading from iCloud. Usually, iOS devices keep pictures in low-resolution versions, which takes up more storage in the device when compared to normal pictures. Thus, you need to check the storage space available on your device when iCloud can't load photos. Below are steps to check the storage space available on your device:
Step 1. Head to the phone's Settings and click on the General option.
Step 2. Next, click on the iPhone Storage to check the available free space.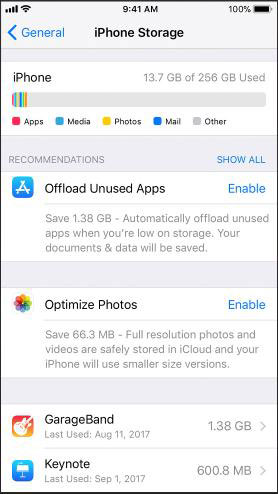 Learn More:
Not enough iCloud storage? Click here to read this guide to fix this issue with ease.
Want to know how to fix iPhone storage not loading? Here is a full guide you can't miss.
Solution 9. Check iCloud.com
If you have access to a computer, you can try logging into iCloud.com to access and download your photos from there. Sometimes, this can be a workaround if your device is having trouble syncing. Here's how to do that:
Step 1. Visit the iCloud.com on a web browser, then sign into your iCloud account.
Step 2. Click on Photos in iCloud, then choose the pictures you wish to download to the computer. Tap on the Download icon at the top right corner.

Solution 10. Check iCloud Status
Why won't my photos downloaded from iCloud? Occasionally, there may be issues on Apple's side that affect iCloud services. Visit Apple's System Status page to ensure that there are no ongoing issues with iCloud. If iCloud services are down, you may need to wait until Apple resolves the problem on their end.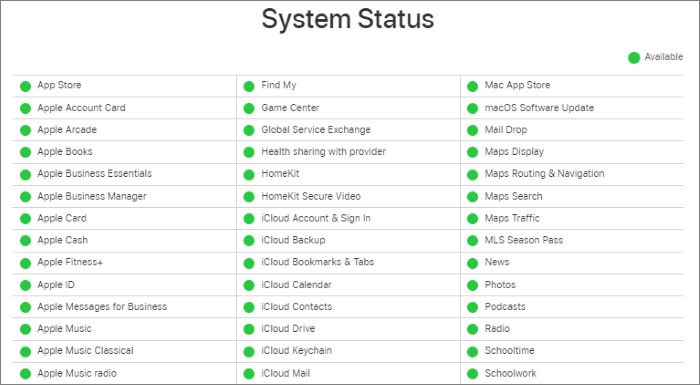 Solution 11. Contact Apple Support
If none of the above steps work, it's advisable to contact Apple Support for further assistance. They have the expertise to diagnose and resolve more complex iCloud issues and can provide you with personalized guidance.
Also Read:
How to Fix iCloud Drive Not Syncing on Windows 11/Mac/iOS Devices?
How to Fix Shared Album Not Showing Up: Easy and Effective Methods
Part 3. How to Download iCloud Photos to a Computer in One Click
iCloud Photos not loading issue is very common, but we have a one-click remedy for that. Here, we introduce professional software - Coolmuster iCloud Backup Recovery, which provides a way to download iCloud photos on a computer. It takes only a few minutes to restore your photos from iCloud backup, which saves you time.
With this software, you don't have to worry about your files losing their original quality. The tool scans the iCloud backup file in seconds and sorts the data into categories to help you select the content to restore. Aside from photos, it also supports the recovery of other data types, including photos, contacts, calendars, note attachments, reminders, etc.
Key Features:
Recover iCloud backup on a PC selectively.
Support photos, contacts, calendars, contacts, reminders, and more.
Retain data quality.
Safe and secure.
How to download iCloud photos to a computer in just a click:
01First, download and install Coolmuster iCloud Backup Recovery on your computer and log into your iCloud account using your Apple ID and its password.

Free Download for PC
02Enter the verification code generated on the interface. Tap Verify to continue.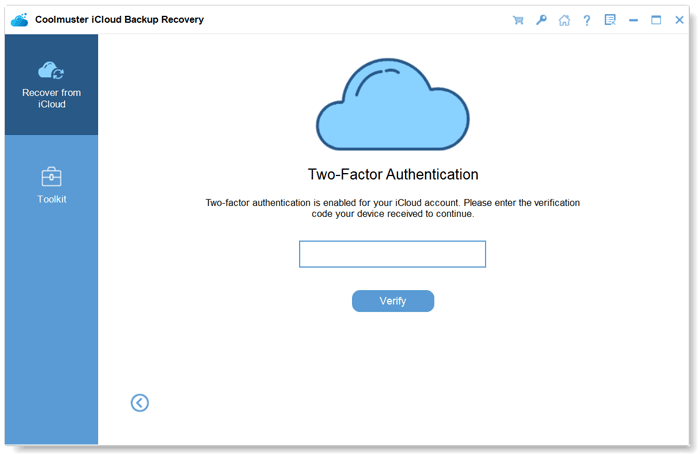 03Choose the backup file and press Next. The program will scan iCloud and show all backup files.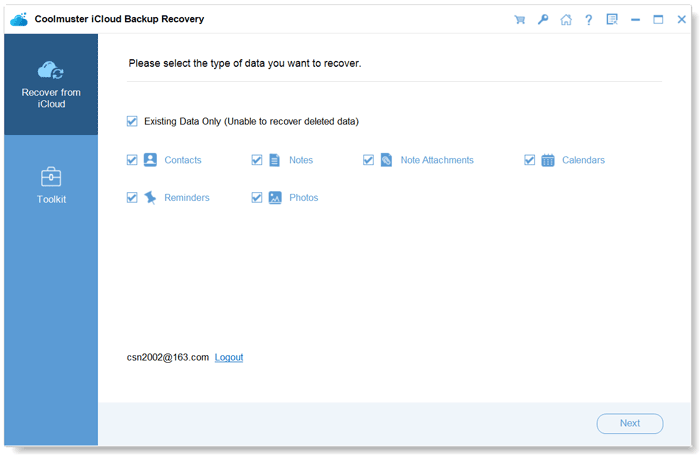 04Select the Photos option and click Recover to Computer.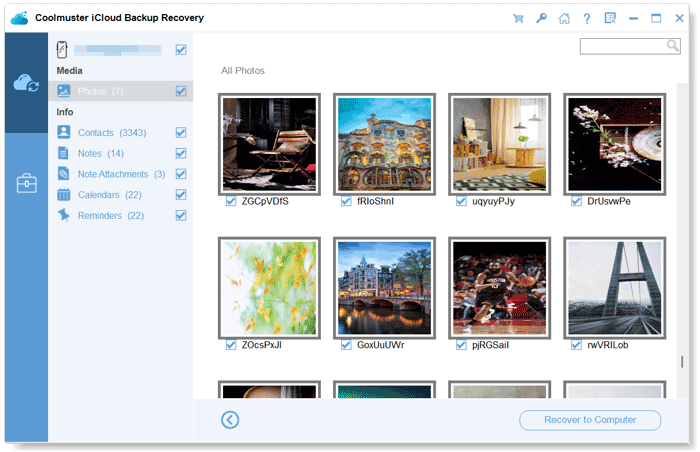 To Sum Up
Resolving iCloud photos not loading issues isn't a hassle anymore. With these workable tricks, you will smoothly troubleshoot this problem. If the issue isn't solved, we recommend Coolmuster iCloud Backup Recovery to download iCloud photos to a computer. It is secure and fast and does not lead to quality loss during data recovery.
Related Articles:
[100% Success] iPhone Save Image Not Working, How to Fix?
Fix Unable to Load Video on iPhone [8 Basic Tips + 1 Advanced Solution]
Restore from iCloud Paused? Fix It with 9 Solutions Here!
How to Fix the Contacts Not Showing Up on iPhone 15/14/13/12 in Seconds?
How to Upload Photos to iCloud in 4 Easy Approaches?
[2023] How to Fix iCloud Error Connecting to Server on Mac/iPhone/iPad