Since Apple officially released iOS 16, users across the globe have been complaining about iOS 16 not showing up issue. A collapsed Apple server, poor network connection, an error on your iPhone, etc., can cause this problem. If you cannot update your iOS device to iOS 16, this article is created for you. Continue reading through the article to learn how to fix the iOS 16 update not showing up on your iOS device in the devices' update section.
Part 1. Why Won't My Phone Update to iOS 16?
We are all curious about the new features of a new iOS version. When iOS 16 was released, most iOS users updated their devices to iOS 16. The feeling that comes with using new iOS features is surely thrilling. But sometimes, the iOS 16 update is not showing up. Why? Below are some reasons why your phone may fail to update to iOS 16:
1. Unsupported iOS devices
Your device will only update to iOS 16 if it is supported by iOS 16. This is mostly the cause if you are using an old iOS device.
2. Poor internet connection
Updating devices involves downloading new configuration files. If your device is not connected to a stable internet connection, it will not detect if there are new iOS updates and will not show the available updates.
3. Available iOS 16 beta
If you have updated your iOS device to the iOS 16 beta version, you will encounter the "iOS 16 update not showing up" issue.
Now that you know some possible causes of the "iOS 16 does not show up" issue let us teach you how to troubleshoot the issue in the next part of the article.
You May Like:
How to Fix iOS 17 Beta Not Showing Up on My Phone? [10 Fixes]
[Solved] iPhone Photos Not Showing Up on PC? Quick Solutions Here! (Windows & Mac)
Part 2. How to Get iOS 16 If It Doesn't Show Up?
Apple devices are known for their robustness. However, these devices face some minor issues that can be easily fixed. If you are facing the iOS 16 not showing on your iPad problem, you don't have to fret, as it can be fixed using the below-discussed tips. So, please keep reading.
Tip 1. Check Devices' Compatibility
Your iOS device will not update to iOS 16 if it is not supported by the iOS 16 version. iOS version 16 supports the devices supported by iOS 15 and does not drop. It does run on some old iOS devices such as iPhone SE, iPhone 7 Plus, iPhone 7, iPhone 6 Plus, etc. So, you should check your iPhone's model before asking yourself, "Why can't I update to iOS 16?". Below is how to check your iOS device's model:
Launch your iOS device's Settings feature, select the General option, and tap the About button. Here, you will see all your iOS device's information, including its model.
If you cannot find your iOS version in the About section, check it in the Software Update section.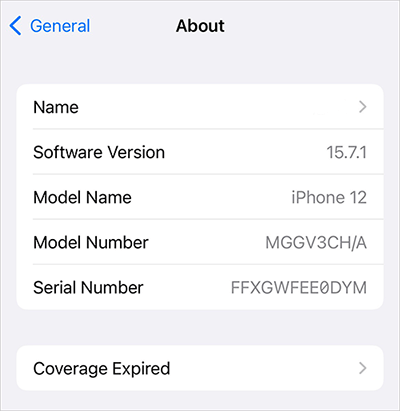 After knowing the model of your iOS device, check if it is supported by iOS 16. Below are the iOS devices supported by iOS 16:
iPhone 14/14 Plus/14 Pro/14 Pro Max
iPhone 13/13 mini/13 Pro/13 Pro Max
iPhone 12/12 mini/12 Pro/12 Pro Max
iPhone 11/11 Pro/11 Pro Max
iPhone XS/XS Max
iPhone XR/X
iPhone 8/8 Plus
iPhone SE(2nd and 3rd generation)
If your device is not on the supported list, you won't receive the software update.
Tip 2. Check the Status of the Apple Server
There is a high chance you are facing the iOS 16 iPad not showing up issue due to Apple server-related issues. If Apple's servers are experiencing heavy traffic due to the release of a new iOS version, it might delay the update's availability.
Do you know how to check the status of the Apple server? You can check the Apple server status by navigating to the Apple support system status page. When you navigate to the Apple support system status page, you will see a green color on available services.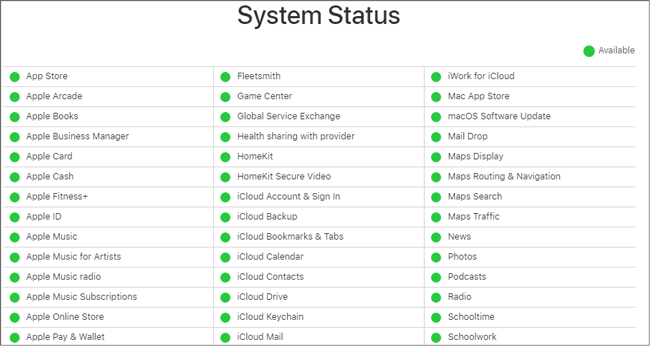 Confirm if the Apple server is working correctly. If you find it's not the cause of this issue, move to the next tip.
Tip 3. Reboot the iOS Device
Why can't I get iOS 16 in my device's "Software Update" section? The issue may be caused by a minor software glitch that can be fixed by rebooting your iOS device. Below is how to reboot an iOS device:
Step 1. Press and hold the Power and the Volume Up keys together.
Step 2. Slide the slider that will appear on the screen to the right to switch off your device and wait for approximately 30 seconds.
Step 3. Press and hold the Power key and release it once the Apple logo appears.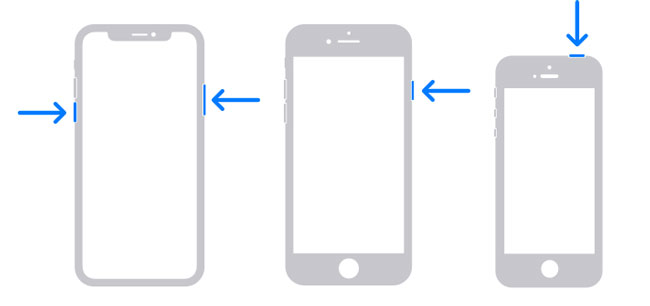 Further Reading:
9 Ways to Fix the iPhone Photos Disappeared from Camera Roll Issue
How Long Does iOS 17 Beta Take to Install? [Answer & Solution]
Tip 4. Check the Device's Network Settings
Why is iOS 16 not showing up on my phone? Check if your iOS device is connected to a stable internet connection. If it does not, reset it using the below simple steps:
Step 1. Launch the Settings app on your device.
Step 2. Navigate to the General tab, locate the Transfer or Reset iPhone tab, select the Reset option, and tap on the Reset Network Settings button.
Step 3. Key in the passcode and hit the Reset button to confirm your action.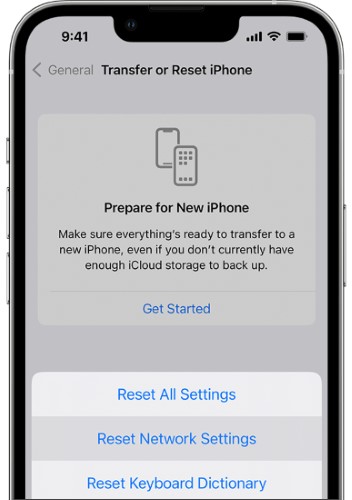 Tip 5. Remove the iOS 16 Beta Profile
My phone doesn't have iOS 16 on its update section and is supported by iOS 16; what should I do? One of the reasons why you don't see the iOS 16 update on your iPhone is that you have installed the iOS 16 beta version on your device. iOS 16 beta is an iOS 16 version that Apple released to test iOS 16 new features and bugs. Your device will not show iOS 16 updates if it is running on iOS 16 beta version. So, remove the 16 beta from your iOS device by following the below simple steps:
Step 1. Open the Settings app on your iOS device and navigate to the VPN & Device Management tab.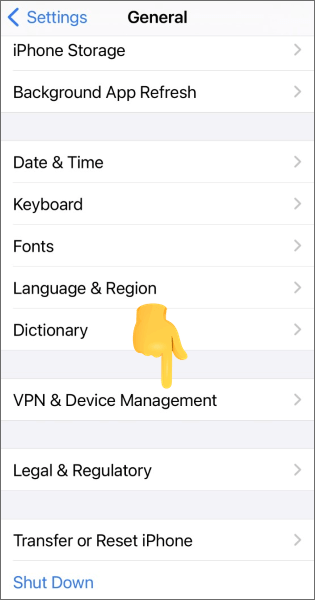 Step 2. Choose the iOS 16 Beta Profile option and tap the Remove Profile button.
Step 3. Restart your iOS device.
Step 4. Now, go to the Settings section, locate the General tab, and tap on the Software Update button.
Step 5. After you see that iOS 16 update is available, hit the Download and Install button to update the device.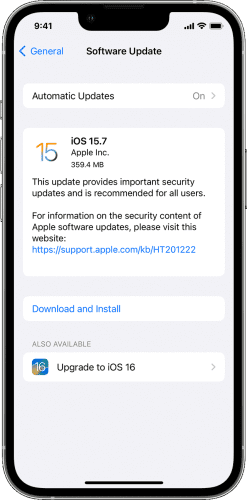 Tip 6. Check the Update Schedule
Apple often releases iOS updates in stages, so not everyone will receive the update at the same time. It's possible that the update hasn't reached your region or device yet.
Learn More:
iPhone Internal Storage DCIM Folder Is Empty on Windows 10/11? Fix It Here
Fix the iPhone Won't Turn On Apple Logo Issue [100% Success Rate]
Tip 7. Update the Device via iTunes
In case the preceding techniques do not resolve the problem of the iOS 16 not showing up, consider updating your iPhone or iPad through iTunes. Here is how to do it:
Step 1. Confirm that the most recent iteration of iTunes is installed on your computer.
Step 2. Launch iTunes and establish a connection between your iPhone or iPad and your computer using a USB cable.
Step 3. Select the device tab within iTunes, proceed to Summary, and then click on the Check for Update button.
Step 4. If an update is detected, click on Download and Update to initiate the update process.

Part 3. The Best Way to Fix iOS 16 Not Showing Up Problem (Hot)
If none of the above tips can resolve the problem, your iPhone's system/software will most likely be held liable. Luckily, iOS System Recovery software is here for you. It can help you to fix the iOS 16 not showing up issue with ease.
This tool can quickly fix any system-related woes on all iOS devices. What sets iOS System Recovery apart is its ability to repair iOS devices back to normal without data loss. Its clear and uncomplicated interface makes it easier to understand.
Top Hallmarks of iOS System Recovery:
How to fix iOS 16 not showing up with iOS System Recovery:
01First, download it on your computer. After downloading the iOS System Recovery on your PC, install and run it. Next, connect your iPhone device.
02Choose iOS System Recovery from the interface and proceed to tap the Start button, and the repair process will be initiated.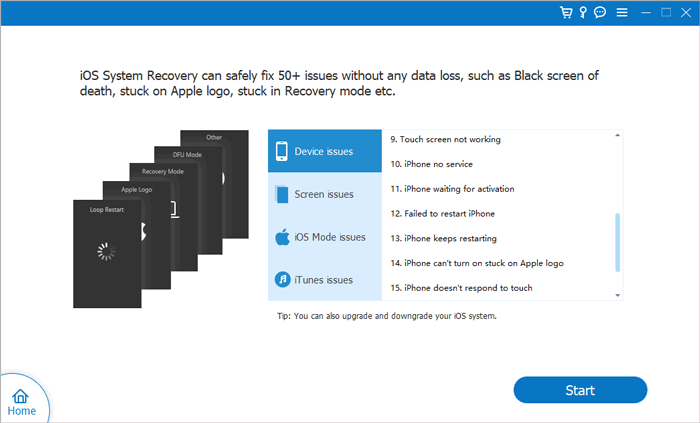 03Put your iPhone device into recovery mode and tap the Repair button.
04The correct firmware for your iPhone device will download. Once done, the app will repair your iPhone device without losing data.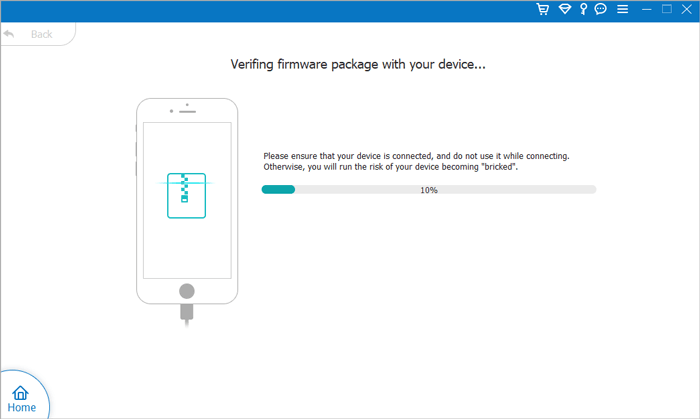 If the iOS 16 is not showing up because of the phone's system, it will show up after the repair is completed successfully.
Also Read:
iOS 16 Face ID Not Working? Try These Professional Solutions
iOS 16 Bugs: Fast Repair iOS 16 Beta Issues with Easy Fixes
Final Words
Why can't I see iOS 16? This guide has provided reasons why the iOS 16 update may fail to show up and what to do to resolve the issue.
Of all the solutions, we recommend using iOS System Recovery. It repairs an iPhone device quickly and in uncomplicated steps. It is your best bet in fixing software issues on iOS. So, give it a try.
Related Articles:
Newest Apple iOS 16 Update | Everything You Need for iOS Devices
12 Tips to Fix the Safari Not Loading Websites in iOS 16 Issue
iPad Won't Restore or Update? 7 Solutions to Fix It
How to Fix iPhone Grey Screen of Death By Yourself? (8 Solutions)
iOS 16 iMessage Not Working [11 Basic Tips & 1 Ultimate Repair]