Apple always ensures its products work the best to meet users' needs. However, like any electronic device, it's not immune to issues that can sometimes leave users scratching their heads. One such problem is the dreaded iPhone green screen of death.
The iPhone green screen of death issue has become a very common problem, and a lot of users are complaining about it. If you are in the same boat, don't sweat it. In this article, we'll explore the possible causes of this issue and provide the top solutions to fix iPhone with green screen.
Part 1. Why Is My iPhone Screen Green?
iPhone green screen issues can occur for various reasons, including software, hardware, and settings. Different iPhones have different causes for green display screens, but the most common causes are as follows:
Incorrect display settings on your iPhone.
Outdated systems containing bugs and errors.
Liquid damage.
Hardware issues like a damaged screen.
Unexpected events.
The iPhone's green screen can be bothersome, but with the tricks mentioned here, you will easily fix the problem without trouble. Keep reading to learn these great fixes.
You May Like:
How to Fix Green Lines on iPhone Screen? Proven Solutions Are Here
What If My iPhone 14/13/13 Pro/12 Screen Is Yellow? Here's The Fix!
Part 2. How to Fix Green Screen on iPhone
A green display on your iPhone's screen can be so depressing. Luckily, there are ways to resolve the problem. If your iPhone screen turns green, these are troubleshooting tips you can try.
Fix 1. Force Restart the iPhone
Is your iPhone screen flashing green? A force restart can be a great way to start fixing the issue. This is especially helpful if software bugs in the device causing the flickering problem. Force restarting a device forces the system to close and start afresh. Here is how to force restart various iPhone models:
iPhone 8 and up:
Press then quickly release the Volume Up key.
Press then quickly release the Volume Down key.
Hold the Power button and release it when an Apple logo appears.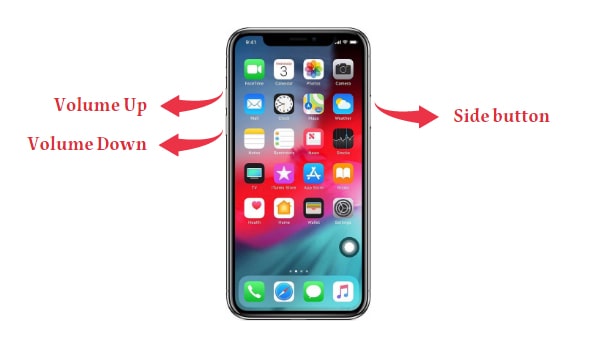 iPhone 7/7+:
Press the Volume Down and Home buttons together.
When the Apple logo shows up, release it.
iPhone 6s and below:
Hold the Side and Home buttons simultaneously until the Apple logo pops up.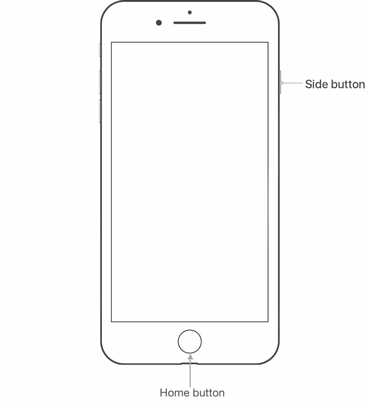 Now, check your device and see if the issue is resolved. If not, go to the next solution.
Fix 2. Enable the True Tone Feature
iPhone screen turning green can also be due to screen brightness. The brightness may be very low, which it's making the screen appear as if it is green. So, try to adjust it and see if the issue will be fixed. If adjusting screen brightness doesn't help resolve the problem, try enabling the True Tone feature. With this feature enabled, your device display automatically adapts to lighting conditions suitable for your device. Besides, it makes colors appear consistent in different environments. This is a possible solution to fix the iPhone green screen problem.
Here is how to turn on the True Tone feature:
Step 1. Head to Settings and choose Display & Brightness.
Step 2. Click on the slider next to the True Tone feature to activate it.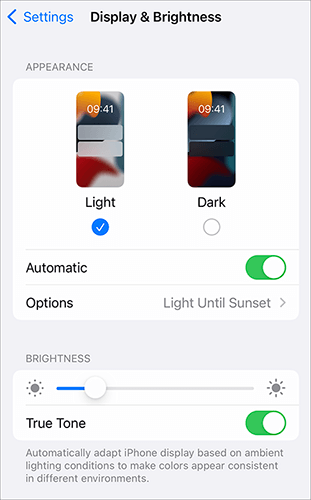 Fix 3. Enable the Auto-Brightness Feature
Another way to fix iPhone X's green screen of death is by turning on the Auto-brightness feature. Below is how to do it:
Step 1. Navigate to Settings > Accessibility > Display & Text Size.
Step 2. Locate the Auto-brightness setting and toggle it to the on position.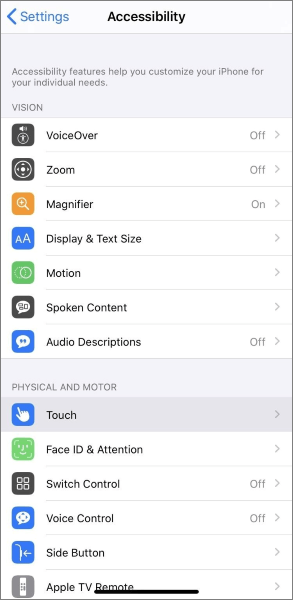 Further Reading:
Samsung Black Screen of Death: Reasons, Solutions & Preventions
iPhone Screen Black and White? Fix It in 5 Methods Easily
Fix 4. Reset iPhone Settings
As said, iPhone settings can also bring the green screen problem. The settings may be configured incorrectly, which may cause the screen to flash green. You should reset all iPhone settings to get rid of this problem. Here's how to reset the settings on your iPhone:
Step 1. Navigate to the Settings application, then proceed to the General section.
Step 2. Locate the Reset option by scrolling down your screen to the bottom and clicking on it.
Step 3. Choose Reset All Settings, then click on Reset All Settings again from the pop to confirm.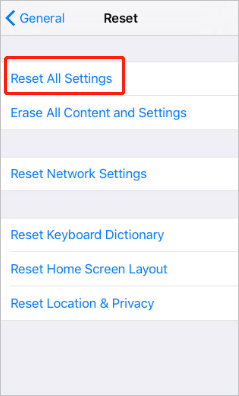 Fix 5. Update the iOS System
If your iPhone runs on an outdated system version or you have not updated it for a while, ensure you update it immediately. This might be the solution you require to fix the green screen issue.
Normally, updates come with bug fixes. So, if a bug is the culprit behind the screen turning green, this could be a sure fix for you. Here are some details to update the iOS system:
Step 1. Click on General from the Settings page.
Step 2. Select Software Update, proceed to the Download and Install button, and click on it. When done, follow the instructions on the screen to complete the iOS update.
All the data on your phone will be erased, so create a backup beforehand.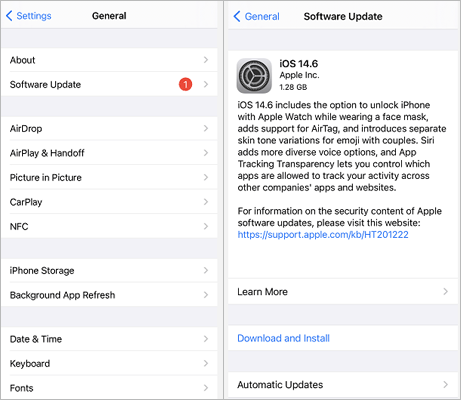 Fix 6. Remove Background Apps
If many applications run in the background, your device may also have a green screen problem. Thus, you can fix this error by removing those apps running in the background.
To do that, press the Home button two times, and all apps operating in the background will appear. Next, you have to swipe up on each app from the lower section of the screen to remove them. However, this process varies with the model of your iPhone.
Also Read:
How to Fix iPhone Purple Screen of Death? 4 Easy Solutions
Stop iPhone Screen Flickering: Troubleshooting Tips and Tricks
Fix 7. Restore via iTunes
Restoring an iOS device through iTunes can resolve many system-related issues, such as the iPad's green screen of death. But, using this method to restore an iOS device will wipe out all your data and content from the device. If data loss doesn't sit well with you, back up your iOS via iTunes. After that, follow these steps to fix the green screen problem of iPhone/iPad with iTunes:
Step 1. Open iTunes on the PC and plug in your iPhone/iPad to the computer.
Step 2. Once the phone gets detected, tap on the Device icon in the iTunes interface.
Step 3. Choose the Summary option, then tap on the Restore iPhone option. This will restore your device.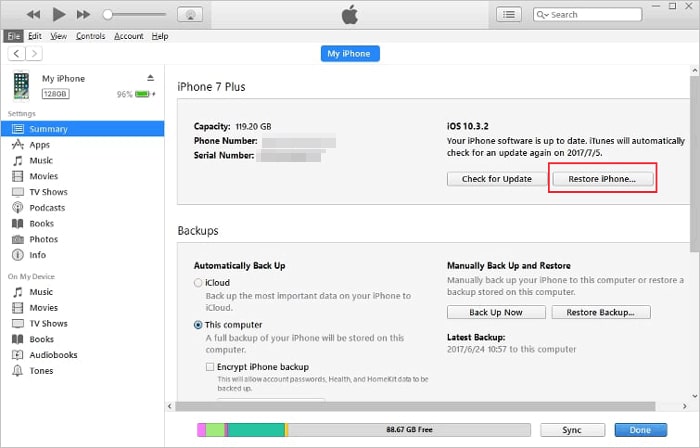 Fix 8. Perform DFU Restore
Another option to eliminate firmware or software issues is to put the iPhone into DFU mode. Performing DFU restore is one of the extensive solutions to fix iPhone issues. All data and settings, however, will be restored when you carry out this restore process. Your personal info will be deleted, and settings will be restored to factory defaults. It is, therefore, advisable to back up your data before you perform the DFU restore. Below are the steps:
Step 1. Connect your iPhone to your PC and launch iTunes. Wait for iTunes to recognize your device.
Step 2. Simultaneously press and hold the Home and Power buttons for approximately 10 seconds. Afterward, release the Power button while continuing to press the Home button.
Step 3. iTunes will detect your iPhone in Recovery Mode and display a notification message.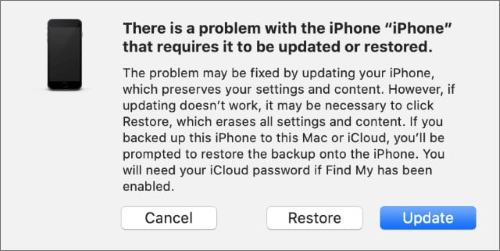 Step 4. Release the Home button at this point.
Part 3. How to Fix iPhone Green Screen of Death Issue Easily [Hot]
iOS System Recovery is the most reliable and top-notch iOS system repair software that can repair iOS system problems in just a click. Whether you are experiencing an iPhone X screen flashing green after water damage or it is frozen, this is a tool worth trying.
iOS System Recovery is regarded as the most amazing iOS repair app that repairs hundreds of system problems. The tool repairs iOS devices without data loss. Besides, you don't need to be a pro to use it.
Key Features:
Fix the iPhone green screen of death without data loss.
Repair all iOS devices, including iPhone, iPad, and iPod.
Fix various iPhone problems, such as being stuck on the Apple logo, entering DFU Mode, encountering headphone mode issues, and more.
Work on Windows and Mac computers.
Two modes of repair.
Clean interface that is easier to use.
How to repair an iPhone with a green screen of death:
01Launch iOS System Recovery after downloading and installing it on the computer. Make sure you select the right software version. When you get to the main interface, click on iOS System Recovery.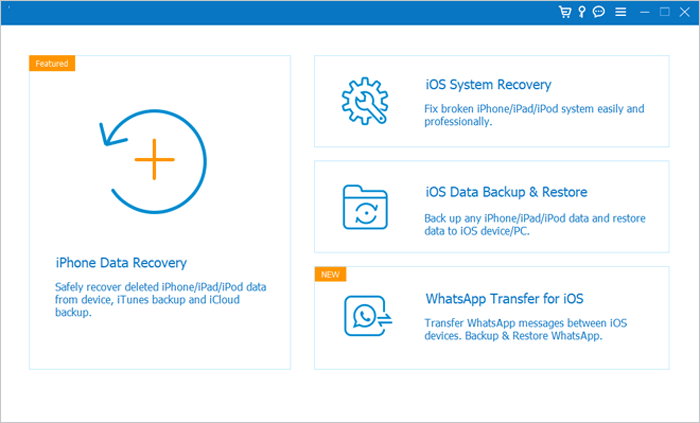 02Connect the iPhone to the PC with a lightning cable. Tap on the Trust this computer followed by Start.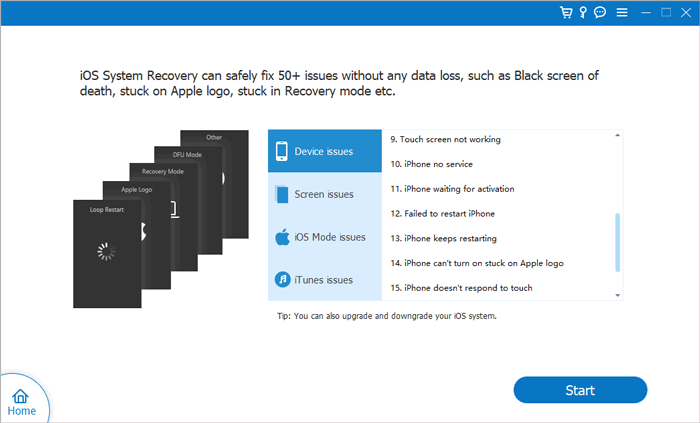 03Choose the correct details about the iPhone from the screen. Choose Standard Recovery Mode, which doesn't erase data from the phones. Tap on the Confirm icon for confirmation.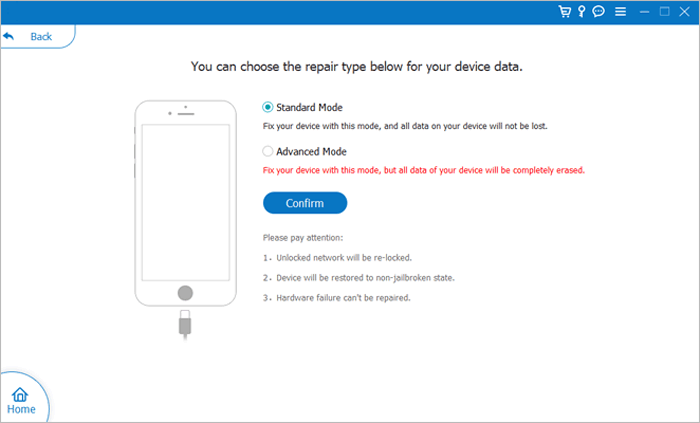 04Tap the Repair button. Now wait for the process to finish, and your iPhone with a green screen of death will be repaired.
Learn More:
[Solved] How to Fix a Glitching iPhone Screen - 12 Easy Methods
How to Fix iPhone Black Screen But Still On Issue? [Tips and Tricks]
Conclusion
That is all there is to know about green screen issues on iPhone devices and their causes. More importantly, we have illustrated step-by-step solutions. Hopefully, you have grasped them and can troubleshoot your iOS device without a hassle. Among them, we recommend you use iOS System Recovery to fix iPhone green screen of death issues. Because it is quick, easy, and has no data loss.
Related Articles:
How to Fix iPhone Pink Screen of Death without Difficulty (Solved)
How to Trust Computer on iPhone with Broken Screen? [Solved]
New iPhone Stuck on Software Update? Here's How to Troubleshoot
How to Fix iPad Black Screen of Death in Minutes? (9 DIY Ways)
9 Ways to Fix Android Tablet White Screen of Death in 2023
iPhone Keeps Freezing? Use 9 Basic Tips & 1 Ultimate Fix to Repair It