Did you acquire your dream iPhone? Congratulations! There is a special excitement that comes after getting the gadget that you have been craving. However, you may wake up one morning to a glitching iPhone screen. The brightness starts changing, the screen flickers, and sometimes it becomes unresponsive. Luckily, you're not the only person experiencing the issue. Screen glitching is one of the most common problems that iPhone users face.
This article will help you understand why your iPhone is glitching and what you can do to remedy the situation.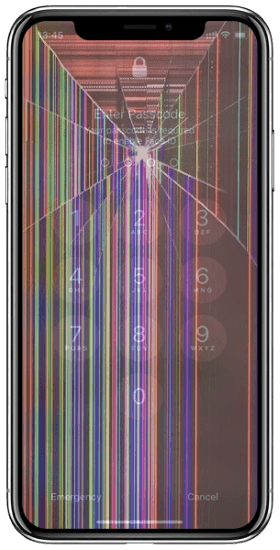 Part 1. Why Is My iPhone Glitching?
Your precious gadget may misbehave due to various reasons, including hardware issues, insufficient storage space, outdated operating system, etc. When this happens, you start experiencing problems, such as the screen operating without anybody touching it, lines across the screen, etc.
Here are some reasons for a glitchy iPhone screen:
Outdated operating system - the iOS requires periodic updating. The latest updates have various benefits, such as enhancing security features and fixing old bugs. If your device's OS is outdated, you may start experiencing errors, such as green lines on the screen.
Insufficient storage - If the iPhone has insufficient memory issues or low RAM, it may act sluggish, affecting its performance. This can cause the iPhone's screen glitching issue.
Corrupt apps - Is your precious iPhone jailbroken? Have you downloaded apps from other sources other than App Store? If yes, then that may be the beginning of your problems.
Overheating - If your gadget becomes hotter than normal, it may start glitching. iPhone overheating issues can result from prolonged charging, overuse, and external temperature. The device may also overheat if you use demanding apps like 3D games.
Water damage - Many iPhone users aren't careful about water, probably due to claims that the gadgets are waterproof. However, submerging your phone in water may damage its electronic parts, leading to problems such as screen glitches.
Hardware damage - Screen glitches may also come from hardware issues resulting from a heavy fall or defective parts.
Also read:
How to Recover Data from Water Damaged iPhone (with or without Backup)
How to Trust Computer on iPhone with Broken Screen? [Solved]
Part 2. How to Fix a Glitching iPhone Screen
Now that you know what may be ailing your iPhone let's see how you can remedy the situation. Several solutions are available, depending on what is causing the problem. The following are some of the fixes that you can try out:
Fix 1. Use a Professional Repair Tool [Guaranteed Rescue for Software Problems]
Why does my iPhone keep glitching, and what is the assured way of fixing it? Your iPhone's screen may be glitching due to several issues discussed in part 1 of this article. An assured way of fixing this issue is using a professional iOS issues fixing tool such as iOS System Recovery. This powerful tool provides an all-in-one iOS issues solution. It fixes iOS issues, such as glitching screens, iPhone screen of death, and more.
With the iOS System Recovery application, you are sure that all your iPhone issues are catered for. This application has received numerous positive reviews and is used by millions across the globe.
Below are some iOS System Recovery application's features that make it a tool of choice:
Fix almost all software-related iOS device issues, such as glitching screens, iPhone screen of death, and more.
Support all iOS devices, including the latest versions.
Safe to use as it does not overwrite your iPhone's existing.
Fast compared to its peers.
Assure almost 100% of iOS device's issues fixing success rate.
Below is how to fix a glitchy iPhone screen using the iOS System Recovery application:
01Download and install iOS System Recovery software on your PC. Connect the iPhone device to your PC using a USB. Click More tools on the software interface and select iOS System Recovery. You will see the iPhone System Recovery window.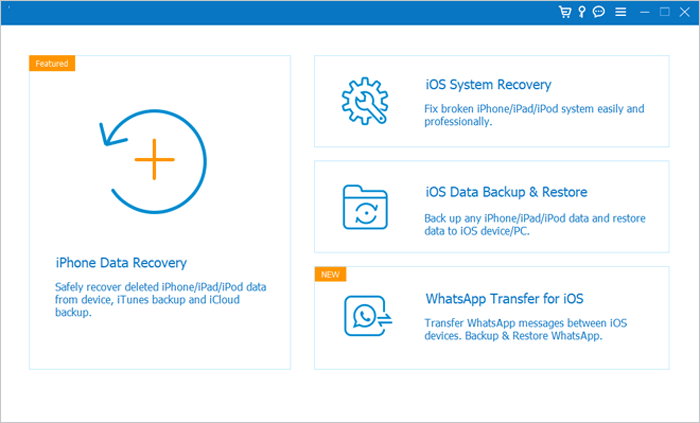 02Press the Start button to initiate to fix the problem. Press the Question icon and follow the guidelines to allow your iPhone to enter DFU or Recovery mode.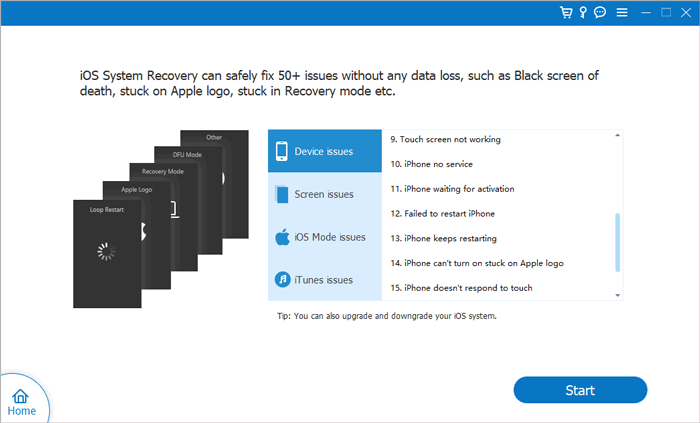 03Next, tap the Repair button to download iOS firmware. Once the firmware has been downloaded. iOS System Recovery will fix the problem on your iPhone to normal.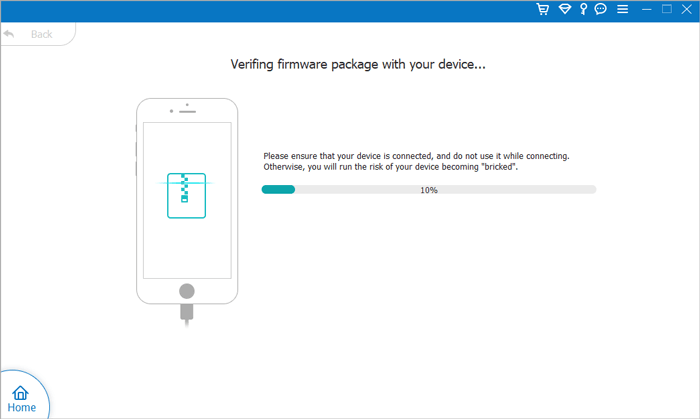 Fix 2. Force Restart the Device
If the screen glitching persists, you can try hard rebooting your iPhone. Forcing the device to restart resets the current processes, which may help stop the glitches. The hard rebooting process may differ from one gadget to another, depending on the model.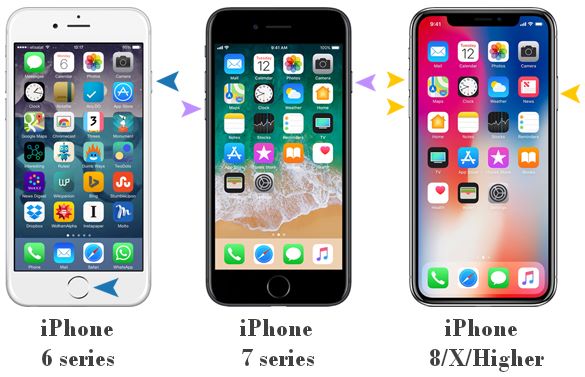 Fix 3. Check Memory Status
If your iPhone has memory issues, you can free up space by deleting some files, including apps, music, photos, and videos. To check the storage status, follow these steps:
Step 1. Open the Settings app.
Step 2. Tap on General > iPhone Storage to check how much storage is left.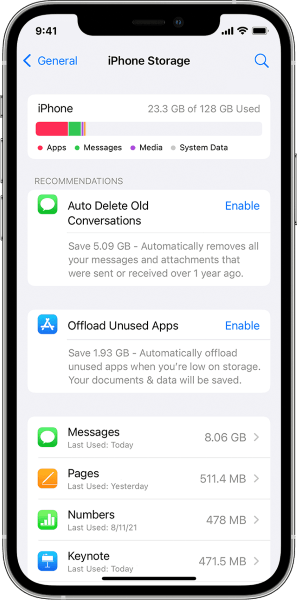 Fix 4. Check Battery Health
Sometimes the phone glitching problem may be a result of an unhealthy battery. The issue can also be brought about by using power-insensitive apps or when the battery becomes old. You can use the following steps to check the battery's health:
Step 1. Open the Settings app.
Step 2. Navigate the menu to the Battery icon and tap on it.
Step 3. Select the Battery Health option.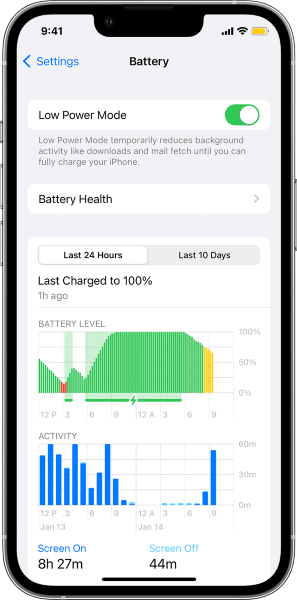 If the report doesn't indicate peak performance, it might be why your iPhone is glitching. Consider replacing the battery.
Fix 5. Switch the Auto-Brightness Feature Off
The auto-brightness feature comes in handy as it helps in saving battery life. However, it can also be the reason why your iPhone's screen glitches. Use the following steps to turn the feature off:
Step 1. Open your iPhone's Settings application.
Step 2. Next, tap on Accessibility > Display & Text Size.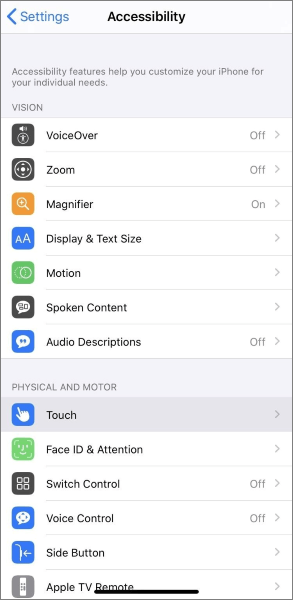 Step 3. Toggle the Auto-brightness switch at the bottom of the menu to its off mode.
Fix 6. Switch Reduce Transparency Feature On
Turning on the Reduce Transparency feature may also help solve the screen glitching issue. You can do so using the following process:
Simply repeat the first two steps of Fix 5. Then toggle the Reduce Transparency button to turn it on.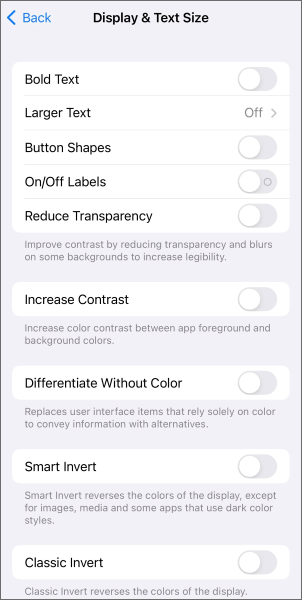 Fix 7. Switch the Reduce White Point Feature Off
You can also remedy the screen flickering and glitching issue by turning off the Reduce White Point feature. Below is how to fix glitched iPhone screen by turning off the Reduce White Point feature:
Simply repeat the first two steps of Fix 5. Then navigate down the menu to the Reduce White Point feature. Toggle the switch next to the feature to turn it off.
Fix 8. Force Quit & Remove Problematic Applications
You may notice your iPhone flickering when you open a particular app. Forcing the app to close might help you deal with the issue. You can use the following steps to force a particular app to stop:
Step 1. Start by double-clicking on your iPhone's Home button. Alternatively, swipe up the home screen to see all your background apps.
Step 2. Identify the specific app that is causing your iPhone's screen to glitch. Swipe it up and off the home screen to quit it.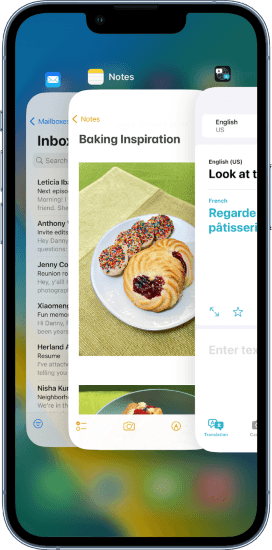 Also, remember whether you had installed any apps before the screen glitching problem started. The issue may be brought about by installing apps from other sources other than the Apps Store or jailbreaking your device.
Remove the applications using the following process:
Step 1. Tap on your iPhone's Home button to access all the apps. You can also swipe up the home screen.
Step 2. Identify the particular app that you suspect to be causing the problem. Tap and hold the app's icon.
Step 3. An - icon will appear on the upper-left side of the problematic app's icon. Tap on the - icon. Hit on Delete App to remove the app from your device.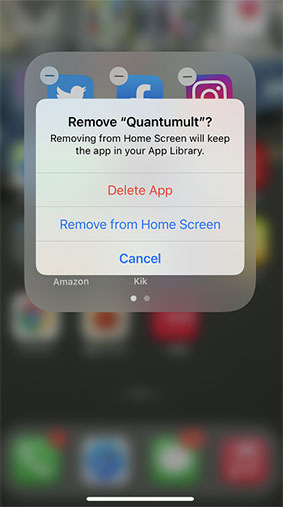 Fix 9. Update the OS of Your Phone
Updating your iPhone's operating system to the latest version enhances its security features and fixes software glitches. Use the following steps to keep your gadget's iOS up-to-date:
Step 1. Go to your iPhone's Settings and tap the General option.
Step 2. Next, navigate to General Settings and press Software Update.
Step 3. Hit on Download and Install to install any available updates. Ensure that you have a stable internet connection before updating the iOS.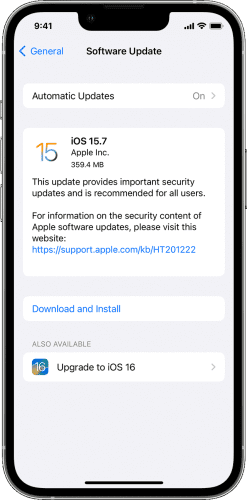 Fix 10. Put the iDevice into DFU Mode
Device Firmware Update (DFU) mode is a process that enables you to alter your iPhone's operating system. Below is how to fix your iPhone screen glitching problem by putting your iPhone into DFU mode:
Step 1. Press & release Volume Up button, then the same to Volume Down button.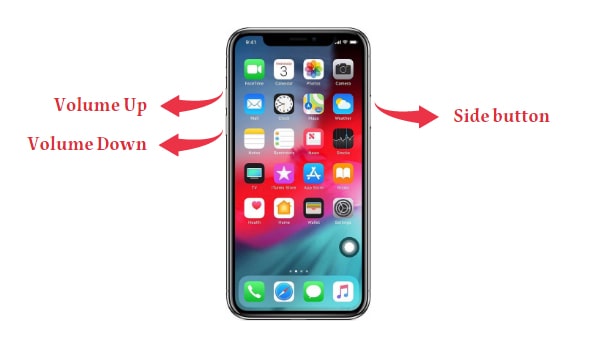 Step 2. Press & hold the Side button until the screen goes black, then keep holding the Side & Volume Down keys for 5 seconds.
Step 3. 5 seconds later, release the Side key & hold the Volume Down key until the iPhone appears on your computer.
Fix 11. Reset All Settings or Factory Reset the Device
Another way to fix an iPhone glitching problem is resetting all its settings or factory resetting it. You should take this as a last resort, as it'll erase your data.
Here's the process for resetting/ factory-resetting your iPhone:
Step 1. Back up your iDevice to ensure the safety of your priceless data.
Step 2. Open the Settings app, and navigate to the General > Transfer or Reset iPhone option.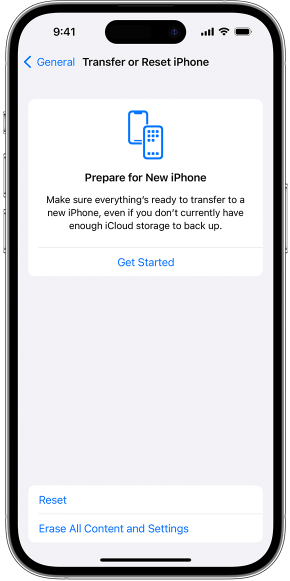 Step 3. To reset the settings of your phone, select Reset > Reset All Settings.
To factory reset your iPhone, choose Erase All Content and Settings, then follow the instructions provided on the screen to finish the reset process.
Fix 12. Contact Apple Support
The phone has a hardware issue if you've tried to fix the glitching problem using the above fixes, but it persists. If the device has a warranty, contact Apple support to repair it at a small fee.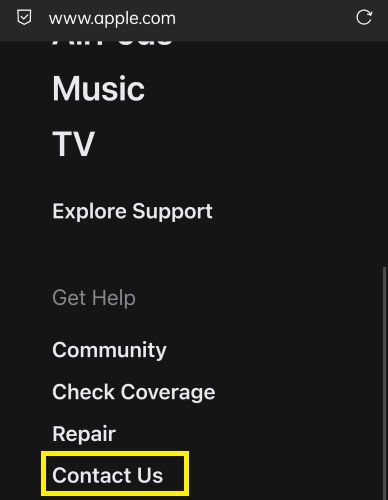 More relevant articles:
How to Factory Reset iPhone without iTunes? (Accessible & Disabled iPhone)
4 Best Methods to Factory Reset iPhone without Password/Passcode
Conclusion
Glitching iPhone screens can be a frustrating ordeal. If you're experiencing the issue, try any of the above fixes to solve it. However, we recommend you use iOS System Recovery, a professional iOS issues fixer. It guarantees a 100% iOS repair success rate, is easily usable, and works natively with all iOS devices.
Related Articles:
How to Fix Green Lines on iPhone Screen? Proven Solutions Are Here
How to Fix iPhone Red Screen of Death? (4 Effective Ways)
iPhone Screen Black and White? Fix It in 5 Methods Easily
What If My iPhone 14/13/13 Pro/12 Screen Is Yellow? Here's The Fix!
iPhone Stuck on Apple Logo Storage Full - How to Fix in 4 Easy Ways?